Capturing souls with the Edge series
Versatile photographer and animal lover Kelly Gladwin shares how she captures more than just moments with her lenses.
---
Looking through the viewfinder, I adjusted the camera's diopter. My hand was nestled snugly, cradling the Composer Pro II, which is locked in the straight ahead position. The aperture is wide open. Slowly I started to adjust the focus on my Edge 80 Optic when suddenly my subject snapped into sharp focus. *CLICK*
The light is rendered perfectly and the colors are bold. The eyes have glittery sharp catchlights and the whiskers spread like butter over the image. The bokeh is creamy and dreamy and divine.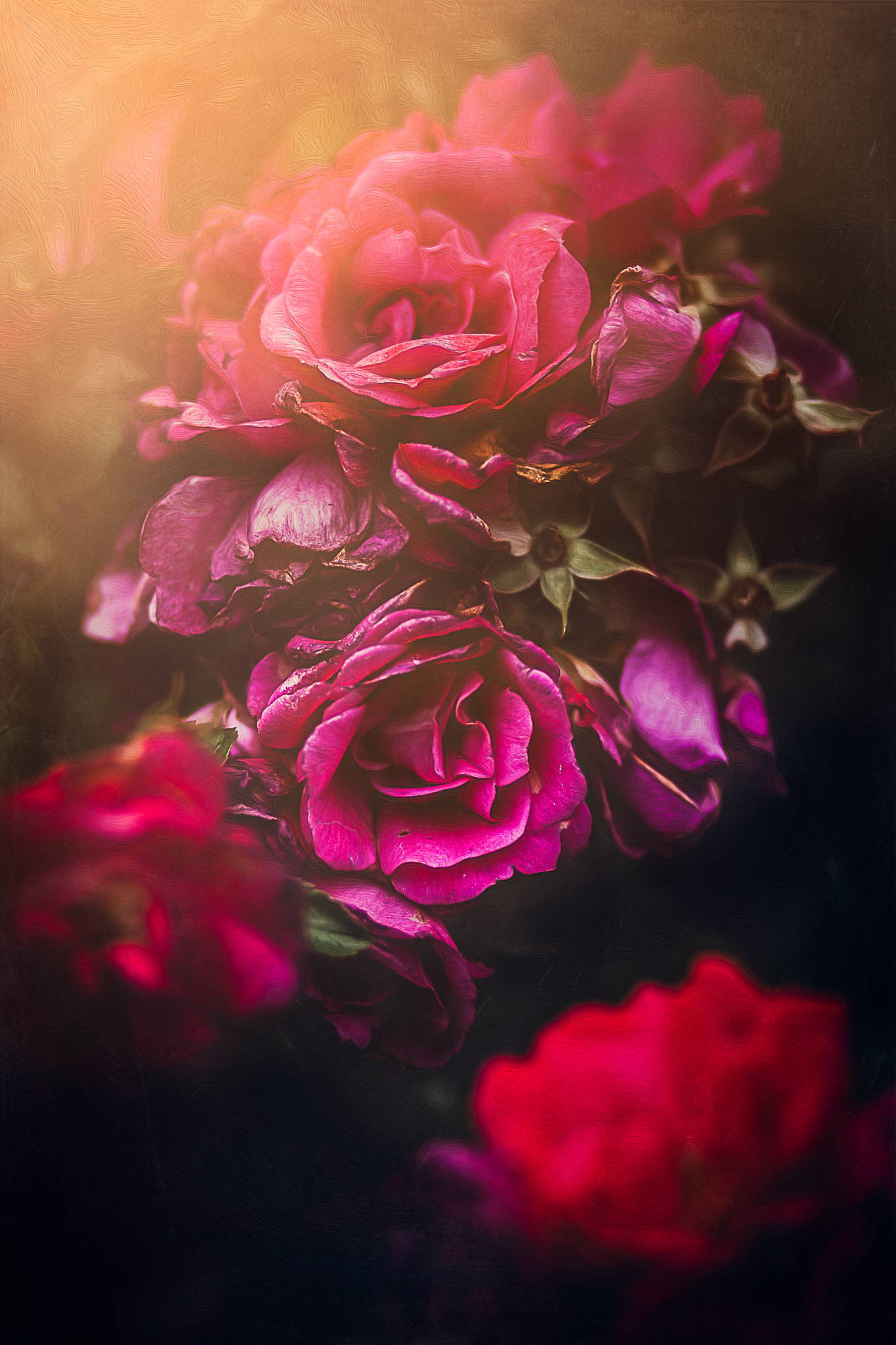 Hi all, my name is Kelly Gladwin from Chick-inn Ma'am Photography in New Zealand.
I'm a fine art pet photographer who also shoots weddings, couples, and families. I'm also a huge Lensbaby addict. Having fallen in love with the artistic approach Lensbaby lends to an image several years ago, I knew they were made for me, and that I HAD to have one. It wasn't until I acquired my first Lensbaby Edge series optic (in this case an Edge 80) that my obsession completely took over and I found myself artistically as a photographer. The Edge series optics are like no other lenses in the world. The versatility of this set of optics means I pull them out at every shoot I do, which means they are almost permanently on my camera.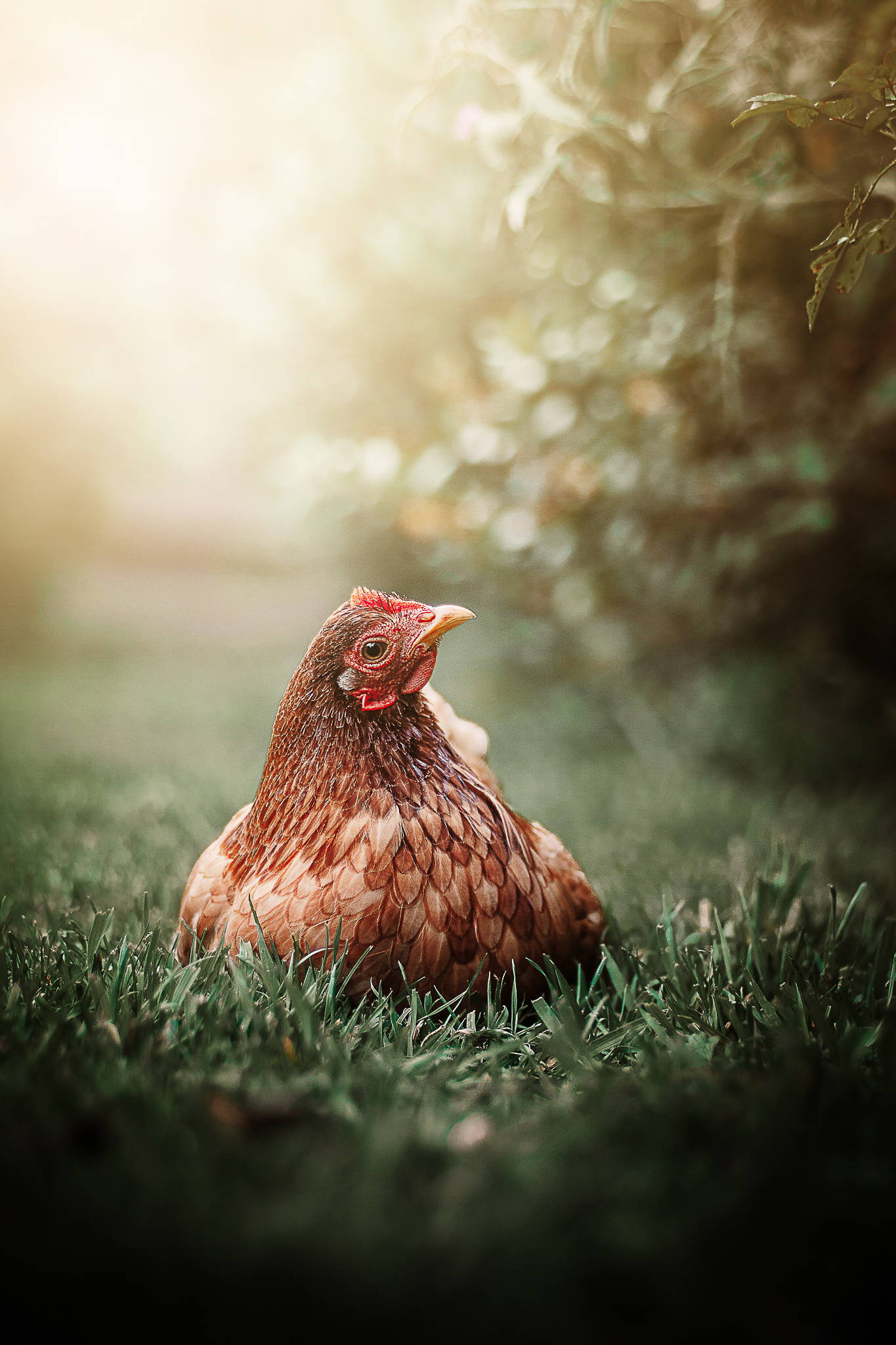 Chicken lying in the grass
---
"When using the tilt, I always tend to tilt in the opposite direction of where I want the slice to go."
---
Enough singing the praises of this optic family, let's get down to the nitty gritty. The Edge 80 is the perfect portrait lens. Being a bokeh chaser, I only use this lens wide open. The F-stop range of the Edge 80 optic is F2.8-F22 which allows you to go from creamy crisp portraits to clear crisp landscapes. When placed in the Composer Pro (I use the Composer Pro II) and pointed straight ahead, the optic acts a 'normal' lens. Add a little tilt however, a minimal amount to the left or right, and the bokeh changes to a indescribable perfect slanty blur. Increase the level of tilt and the optic transforms and takes on story-telling and emotional moments that creatively passed into the image in such a way you cant help but saying wow every time. The Edge 80 also has a nifty wee feature where you can 'snap', or 'pull' the front of the optic to extend the minimal focal distance essentially making it a macro lens. This is highly useful for capturing details that would otherwise be lost or missed, or to eliminate unwanted background bokeh.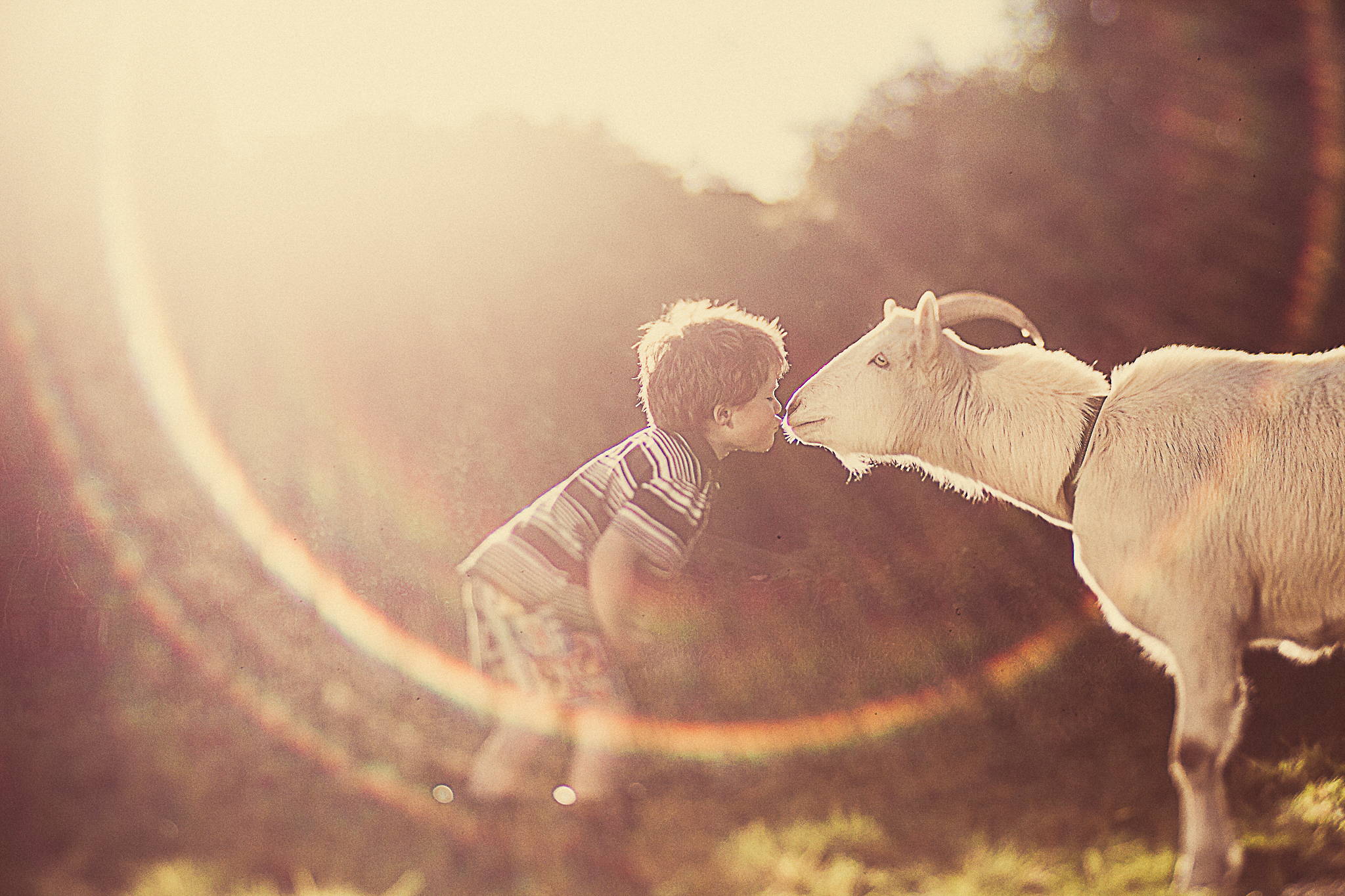 The Edge 35 however, does not have the macro capabilities of going macro built into it, but what it lacks in comparison to the Edge 80 beyond this issue is unnoticeable. The 35mm focal length and the aperture range of F3.5-F22 makes this an ideal walkabout, everyday lens. I've managed to use this for everything from families, astro, aurora chasing, weddings, shows just how incredibly versatile this optic is. The tilt engaged makes every image magical. It's so sharp even wide open, rivaling my Sigma Art series lenses. When using the tilt, I always tend to tilt in the opposite direction of where I want the 'slice' to go. For instance, let's say your subject is on the left on the viewfinder, I would tilt right directionally. The focal plane is a slice of focus that moves across your image bringing everything within that slice into sharp, crisp focus while the sides of the slice radiate out intensive bokeh and blur. If I were to want the focal slice to fall horizontally, vertically, or diagonally I would move the composer in the direction I want knowing I have complete control to make that happen.
There is an amazing feature that all Lensbaby products can do so well and the Edge series does not disappoint. That feature is LENS FLARE. A lot of purists and other photographers (for their own reasons and style of shooting) actively try to eliminate from their images, but little do they know that a rainbow of color can really take an image from 'meh' to 'WOW'! In the full sun at any time of the day, you can create stunning gorgeous lens flares. When shooting at golden hour, however, the rainbow comes alive. Tilting up or down moves the flare across the image (this is best done in portrait orientation of your camera for newbies as it works better in portrait) with the real magic coming through better with the Edge 35. The flare moves in basically two ways, an egg shape or an upside down rainbow arc. When shooting at golden hour the flare is present in the shape of the egg/oval/round, this then can be moved across your image and changed in size to give you standout and emotive results.
This can be highly desirable when shooting couples, weddings, or sweet moments with children or animals.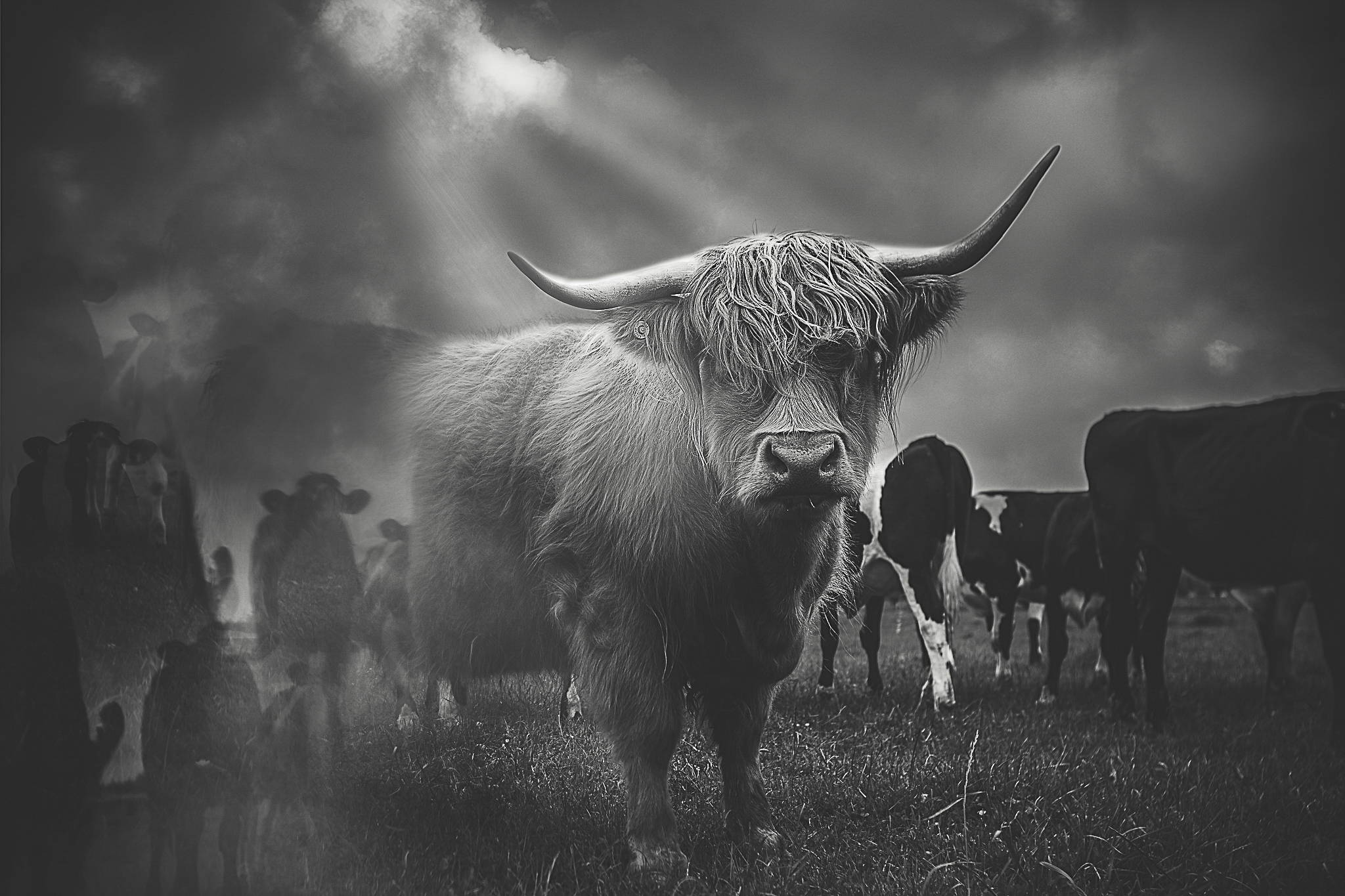 Sun rays shine on grazing cows
Don't forget that effects vary depending on your camera body too. Crop changes your focal length and this can be used as a real tool in your arsenal. I will quite often pop my Edge 80 onto my crop APSC 1.6x crop factor, which makes it essentially a 128mm lens, just to get that real punchy bokeh and longer focal length. 😉 😉 bit of a top tip there. Another top tip— don't forget your camera most likely has exposure compensation which can also be a real life-saver! This gives you even more control over light, how the image's story is told, and the soul captured. . .
---
Bending light to capture the soul is my primary goal in life. The soul can be captured in many ways, but my favorite way will forever and always be— LENSBABY.
---