Artist Interview with Simone Gernhardt

---
Simone Gernhardt
is a photographer based in Germany who is constantly finding herself inspired by vast mediums of the arts! We had the opportunity to interview her and learn more about her process!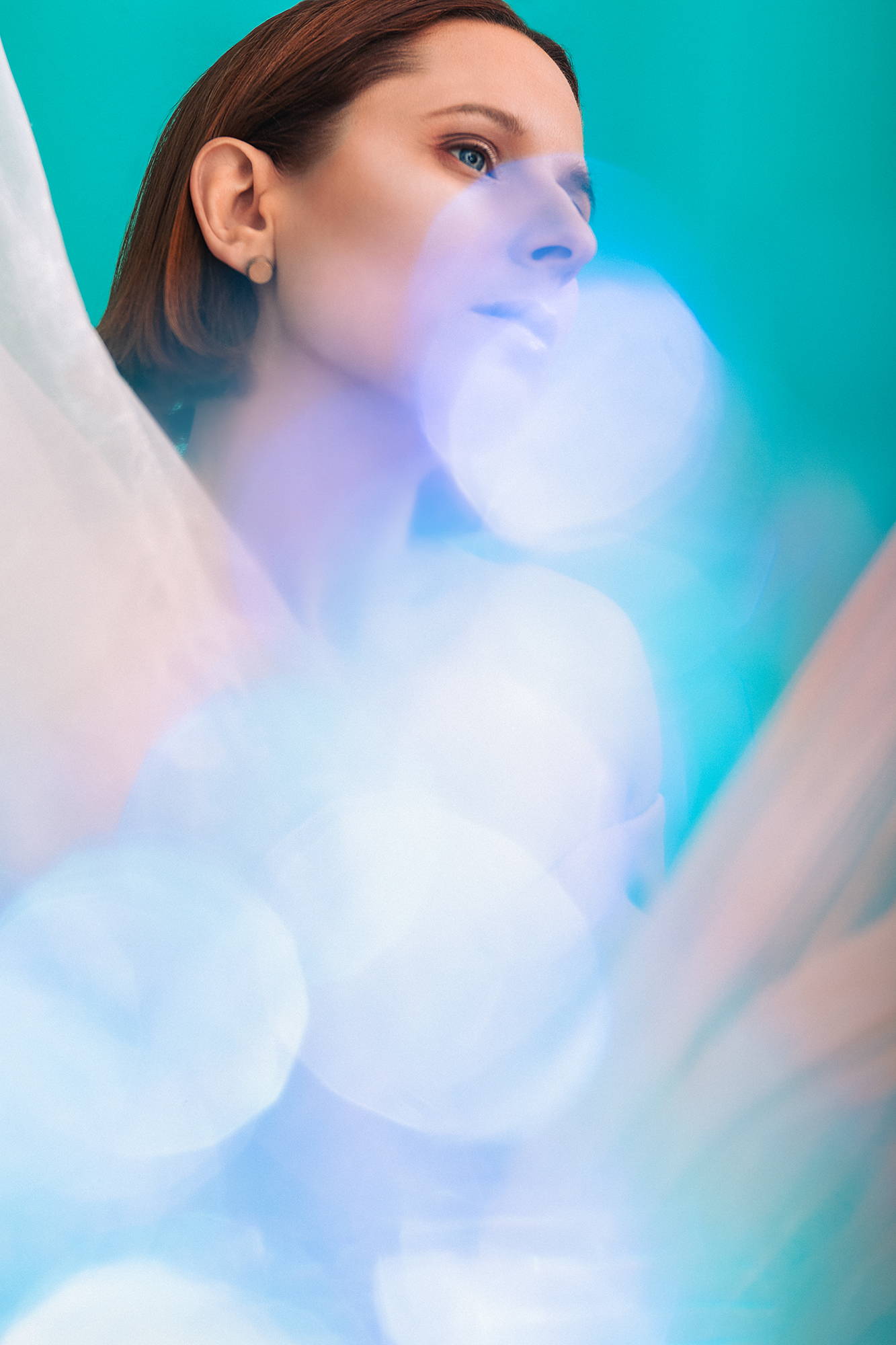 Q: When did you start taking photographs and why did you continue?

A: I´ve started taking pictures as a teenager, then stopped for a few years and continued in 2005. In my teenage years it was great taking pictures with the several vintage cameras we´ve had at home. When I continued taking pictures and assisting other photographers in 2005 with my first digital camera it was a very, very difficult start, to be honest. It just didn´t feel "right". Autofocus, sharp lenses, etc. that just didn´t match how I see the world and how I wanted to take photographs. Maybe it´s easier to understand this when I explain something: I´m an Asperger Autistic photographer and I´ve got Prosopagnosia (what basically means I´m face blind). Because of that everything around me looks a bit different than for non-Autistics. Very often, when the overwhelming information's like sound, light, etc.… are getting too much, everything gets blurry, though my eyes are totally fine. Therefore "normal" lenses just don´t feel right for me. Because of that I´ve started to build my own lenses f. e. out of toy kaleidoscopes or prism tools with mirrors or sparkling objects taped on thin sewing thread, waving it around my (mostly) fixed focal length lenses. But what really made me continue was when I saw another photographer use a very surreal looking lens that created effects that matched perfectly how I wanted to take photographs and how I see things.
This surreal looking lens was the Lensbaby Muse. I´ve bought it in 2008 and I´ll always remember unboxing it. There was a little note on top of the lens, asking "Mama?" and I instantly fell in love. Since that time I only shoot with Lensbaby lenses. And I can guarantee that I wouldn´t have continued taking photographs without these lenses. My first "baby" is still in use, by the way. At first, I continued handcrafting my own prisms and combining them with the Lensbabys, but when the OMNI System came out, I could stop that, too.
Q: Which is your favorite Lensbaby lens and why?
A:
This is a very difficult question because I love all of them. I´d say my favorite is the Muse because, like I said, without this lens I wouldn´t be a photographer today. Since there are newer Lensbabys that are similar to the Muse on the market, I mostly shoot with the Sweet Optics (plus Spark 2.0 or Composer Pro II – or, still, my good old Muse). And I couldn´t live without my OMNIs, especially the Flare Filters (they are gorgeous for studio photography) and the Color Expansion Pack.But choosing one as a favorite is really difficult. The Velvets are gorgeous, too and the Edge optics are mind-blowing. It´s so surreal and extraordinary what the Edge optics can do.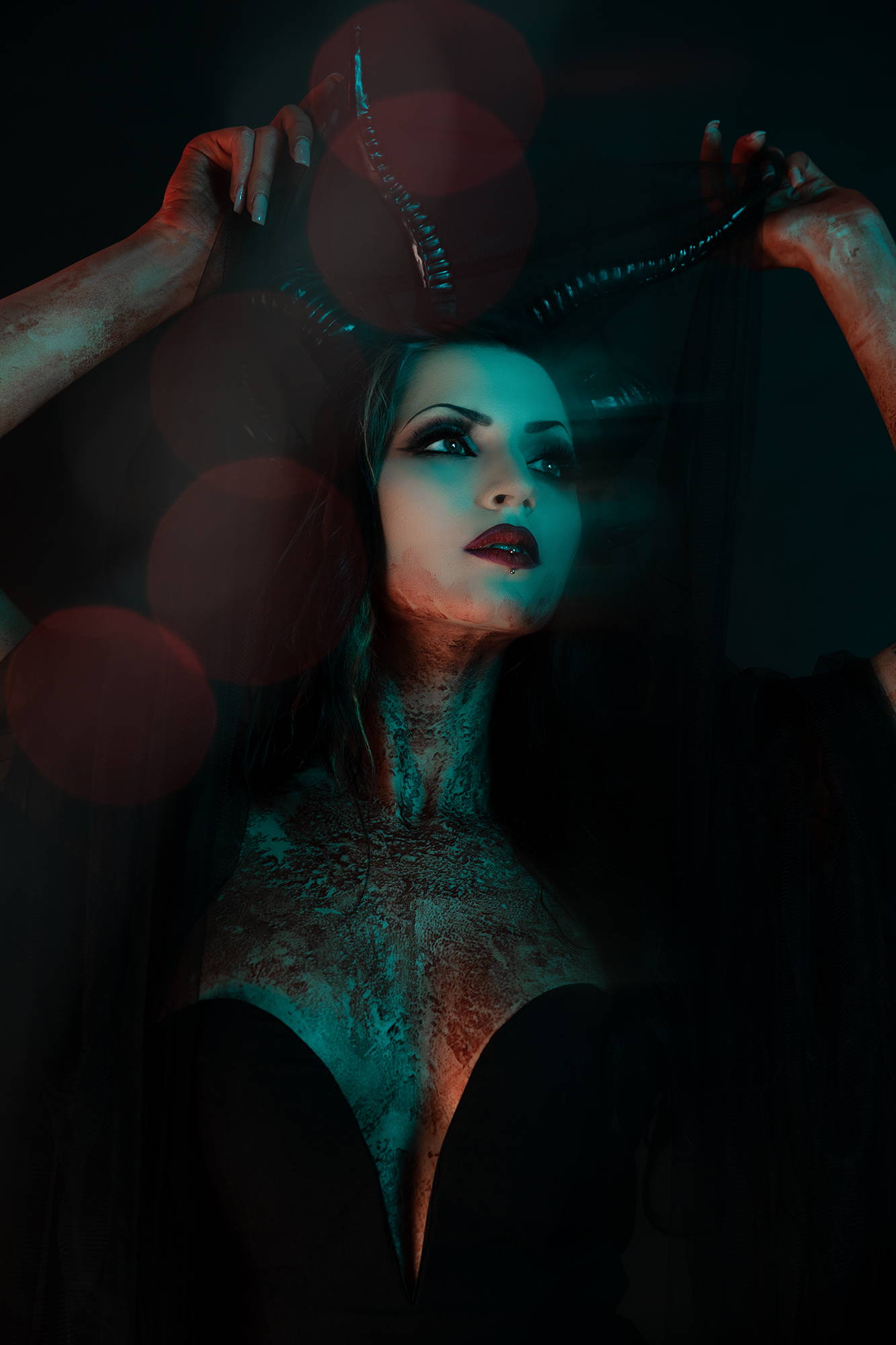 Q: What tips do you have for beginners just learning how to use Lensbaby Gear?
A:If you are completely new to experimental photography and only shot with auto focus lenses and sharp images before, don´t put any pressure on yourself when starting to shoot with the Sweet Optics. Don´t put the pressure to yourself wanting to create a (in your eyes) perfect image in your first shooting(s). Take a deep breath, let yourself go, keep your mind clear from thoughts and pressure and just fall. That might sound strange but if you let yourself fall you´ll lose all your "I must create a perfect photo" pressure and you´ll be more open to go a new way in photography. Drift away and dream yourself away. Maybe imagine a blurred dream you´ve once had and try to make this picture in your head come to life with the Sweet optics. Giving a tip from a more "technical" side: You´ll get used to the Sweet optics more easily if you start at min. f5.6 or higher. So you can easily make your way from sharp to (almost) completely blurred photos. In my view, if you want to keep some sharp parts in your photo and still get a lot of beautiful, soft blur f4.0 is perfect. If you´re using the Sweet optic with the Spark, push it completely back and slightly let go the lens till you see the sharpness in the middle. Get used to it and then try to move your "sweet spot" around by tilting the lens. Same goes for the Composer Pro Series, the only difference is that you don´t have to hold the lens in place all the time. Test out if the Spark or the Composer works best for you in combination with the Sweet optics. For me personally, I love the Muse / Spark series more because I can change the sweet spot much faster and more spontaneous during shootings, but that´s just my personal taste.And some words to the OMNIs, as they are my favorites, too: When I sometimes give small workshops I hear a lot "you can´t use prisms / these filters in the studio because they either don´t reflect anything or something you don´t want to have in your photo". I can say all OMNIs work gorgeous in the studio. Sure, you need a light that reflects with your prism / color foils. But you have that in your studio! Just stand near your light source, not behind it. Or if you have to stand behind your light source, build up a light that´s for your OMNI only, not for your model. For example: When I use the Flare Filter Set, I set up 1 or 2 simple Speedlights next to my model, arranging the light so that it'll flash slightly into my direction (not directly to your camera! Just slightly to your left and / or right side). That´s a simple way to get a light source for using, for example, the Flare Filter Set. If you want to get one step further put some colored gels on top of your Speedlights and get really crazy effects. That way I´ve shot the "Succubus" photo with the red flares in it, that you can see in this article.And another tip regarding the OMNI Color Expansion Pack: I hardly don´t see anyone use the RGB (monochrome) Color Gels. They are gorgeous! Start using them. Put one thin line in front of your lens or lay one Color Gel over one side of your lens so half of your photo gets a lot of color. Or use two or more different of this monochrome Color Gels to create gorgeous "graphic" effects.
Q: What professional photographers have influenced your work, and how do you incorporate their techniques into your photographs?

A: I´ve always been much more influenced by films & series, film makers, music and music videos than by photographers. But of course, there are a lot of photographers, too, that inspire me.To start with the artist that influenced and still inspires me the most: David Lynch. It started when I´ve watched Twin Peaks as a teenager and since that time I´m blown away by his creativity, his ability to let go, to push boundaries and create new experiments others would never do. I´m inspired by his films and series, his gorgeous and unique music and music videos, his paintings, etc.Next one is Trent Reznor / Nine Inch Nails, both as a Band, a Solo Artist and together with Atticus Ross for film music. Their music, artwork and music videos are full of deep feelings and emotions, I love the surreal worlds Trent Reznor creates and that he always finds a way to create something completely new.Very inspiring for me are artists / musicians like Swedish artist Iamamiwhoami (Jonna Emily Lee – look at her inspiring music videos and how she "lives" her music! She totally blows me away), Zola Jesus, Thom Yorke, the music videos of Forest Swords. And there´s another musician who´s art is very important and inspiring for me and my photography and I´m really happy to know him personally: Tom Prayne. During shooting and editing I very often listen to his unique music because it helps me drifting away in beautiful, surreal worlds and putting that emotion into my photography. Aside from my main inspiration (music and film), photographers that always inspired me are Diane Arbus and Floria Sigismondi. But there are many, many more. I love how Elizaveta Porodina sees the world, I´m a huge fan of Jake Hicks and Josefien Hoekstra. And many more.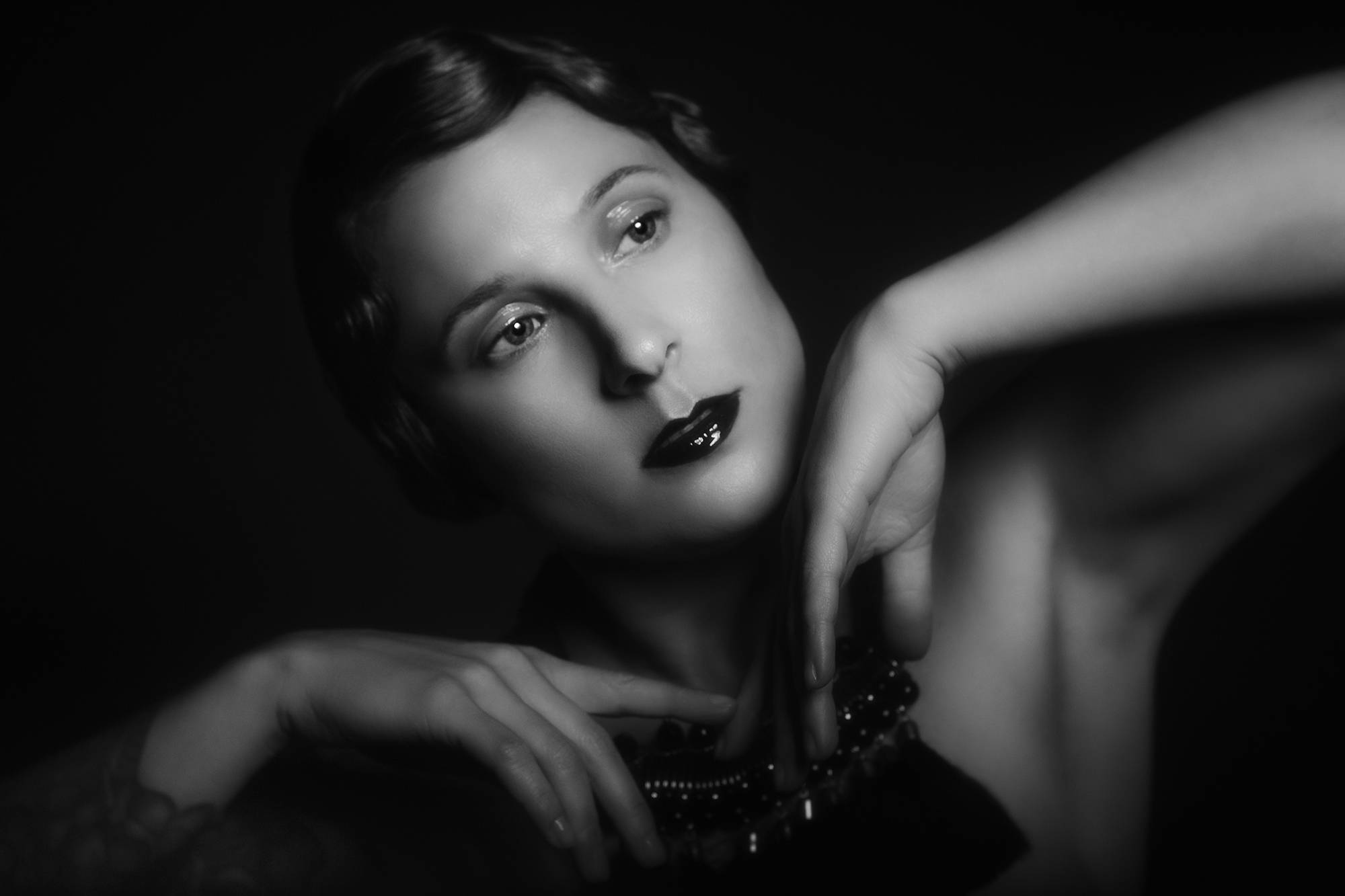 Q: What is the most difficult part of being a photographer?

A: Keeping the balance in trying to be a professional photographer who wants to build a business and keep the bills paid and the urge to be a photographer who´s biggest wish is just to bring the pictures / ideas in his head come to life. Plus getting the acceptance that building up a shooting (with a concept, styling, makeup, retouch, etc.…) is something that has a "value" that can´t pay itself and your bills (I mean this aside from free, experimental projects that are done in cooperation with other artists / models).
Q: Do you have formal training as a photographer or are you self-taught? What was that journey like?

A: A bit of both. I didn't study photography or art, so I´m definitely not a "real educated pro". I started by testing things out by myself, then taking formal trainings and assisting professional photographers. I've started working as a freelance photographer then and still do. That journey was and still is exciting because I still want to and have to learn a lot. My own style is fixed, I want to bring the pictures I have in my mind and how (or what) I see in my models come to live the way I see it with my eyes. But there is still so much to learn in technical and experimental things and that is extremely exciting. I´d love to cooperate with other photographers / artists more often to learn from each other or to create new things together. But unfortunately I´m way to introverted to ask other artists if they would want to cooperate or work out a project together :-)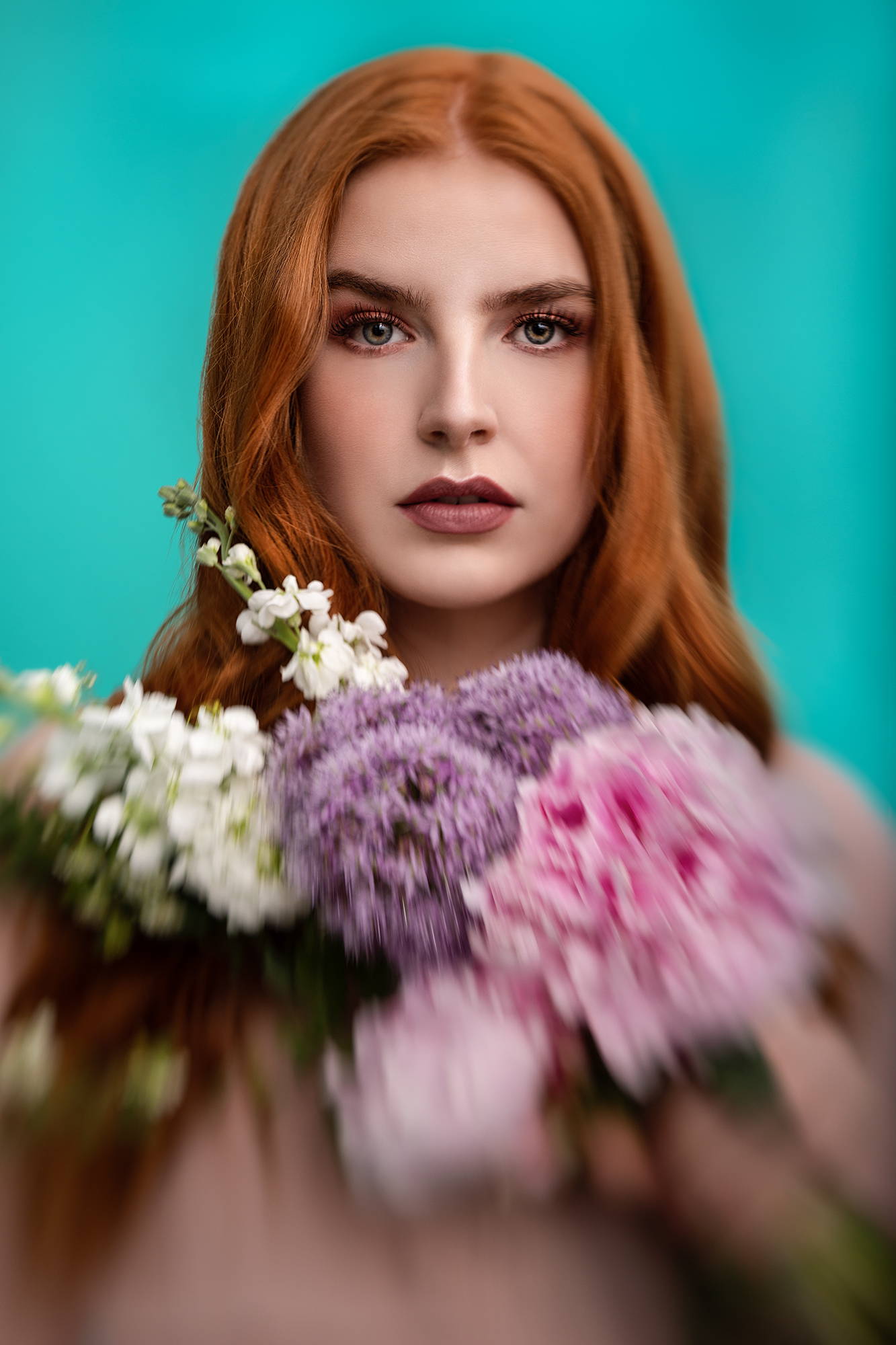 Q: Tell us your favorite quote!

A: Not a quote, but a book title that speaks from my heart: "Room to Dream" (David Lynch). For me personally it is very important to have "room to dream", room to let myself fall and float to get creative (ideas).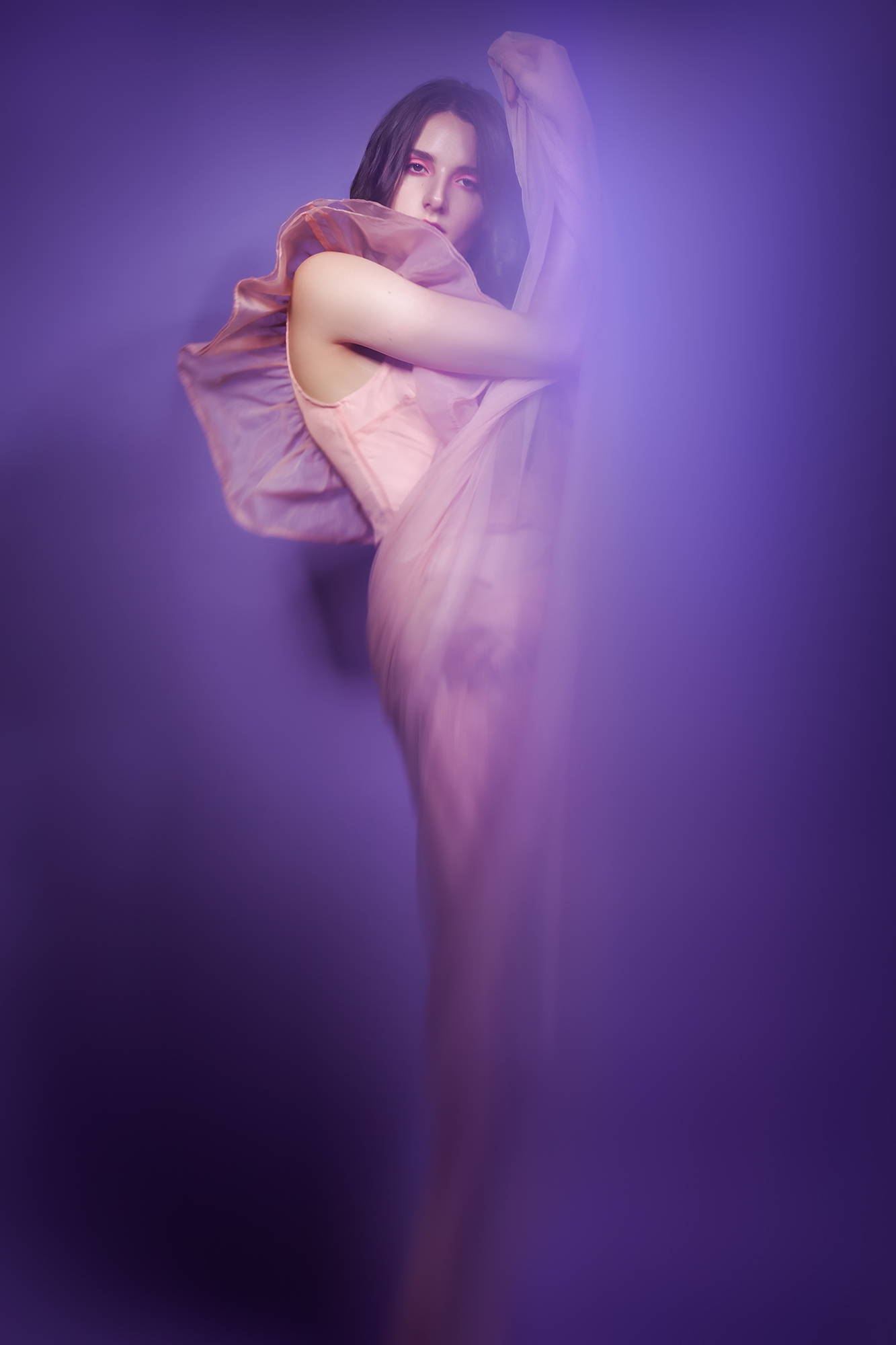 Q: What is your favorite subject to photograph?

A: People. Actually, this is strange because I´m more a loner and when I look around, I love to keep my eye on little details like beautiful flowers, animals, stones, the stars in the sky, etc. So me being a macro photographer would be much more logical. But, though I´m face blind, I love photographing people and I get inspired by the colorful and unique charisma of various people.
Q: What is the most rewarding part of being a photographer?

A: Having a picture in your head and trying to build up a setting to bring this picture to life. Doesn´t always work but when it does, it is gorgeous. And it makes me incredibly happy if I my model is happy with the results, or even better, if I can show my models a side of them, they may not have seen in themselves till now.
Q: How do you bring the best out of your models?
 
A: That´s where my love for music, films and music videos is kicking in again.When I try to take photos of the vision I´ve got in my head or the pictures a magazine / a customer wants me to shoot, I start creating mood boards to visualize the surrounding, styling, hair & makeup, ideas for poses, etc.The next step is that I (usually) collect some music videos that represent the emotions I want to recreate and capture. This often helps my model to get into the shooting more easily.And I always create a music playlists for each and every shooting individually, to help my model feel the mood and get lost in the music, what helps a lot to recreate "that" photo series I´ve got in my head.While editing I´ll listen to this playlist again.Well, I think I´m a freak :-). But this way of building up a shooting works best for me.Fun fact: If my model is having a bad day or needs some help to get rid of nervousness, I always have my giant, plastic lobster claws hidden somewhere close to me. I quickly put them on when my model looks in another direction and start photographing with them on my hands. Till now, that always helped loosen up the shooting situation.Aside from that the greatest help of all to bring out the best of my models will always be my husband. He´s a professional photographer, too, and is usually helping me with all my shootings (because I need the help – I´m in a wheelchair what makes some things a bit difficult). His calmness, social skills and experience are helping models to bring out the best of them.I can only recommend having a gorgeous assistant and / or hair and makeup artist / stylist by your side. In the end, the shooting result is teamwork, and everyone involved made it possible. Not "just" the photographer or the model.
---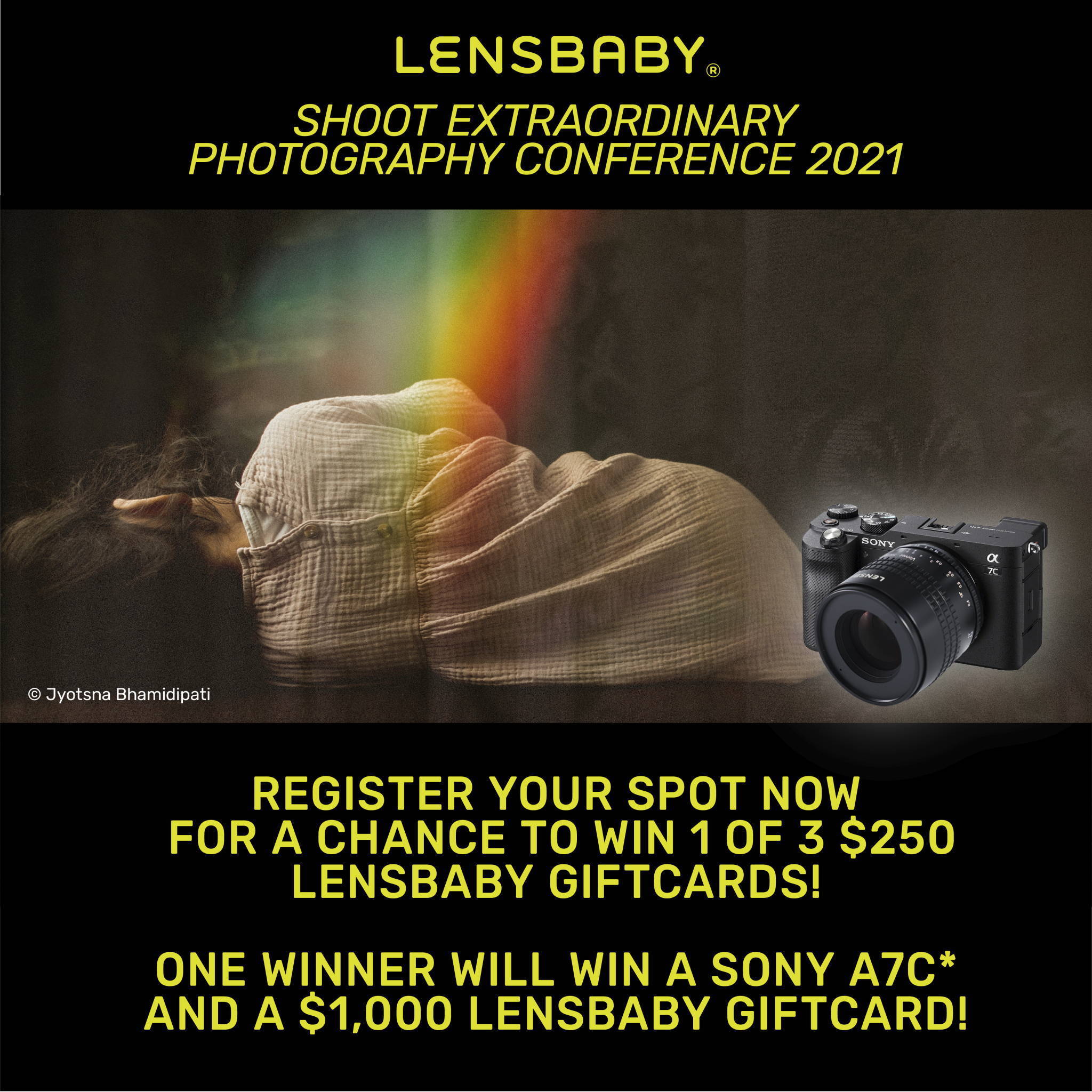 Simone Gernhardt is a Photographer and Hair & MakeUp artist based in Bochum (Germany) specialized in portrait, fashion, beauty and experimental photography. For shootings Simone usually is creating everything on her own starting from hair and makeup up to the final editing. Her focus is to create photos of how she sees the world and people around her, in her own way. She discovered Lensbaby in 2008 and is shooting 99% of her photos only with these experimental lenses since that time.
Follow Us for Your Daily Dose of Art!