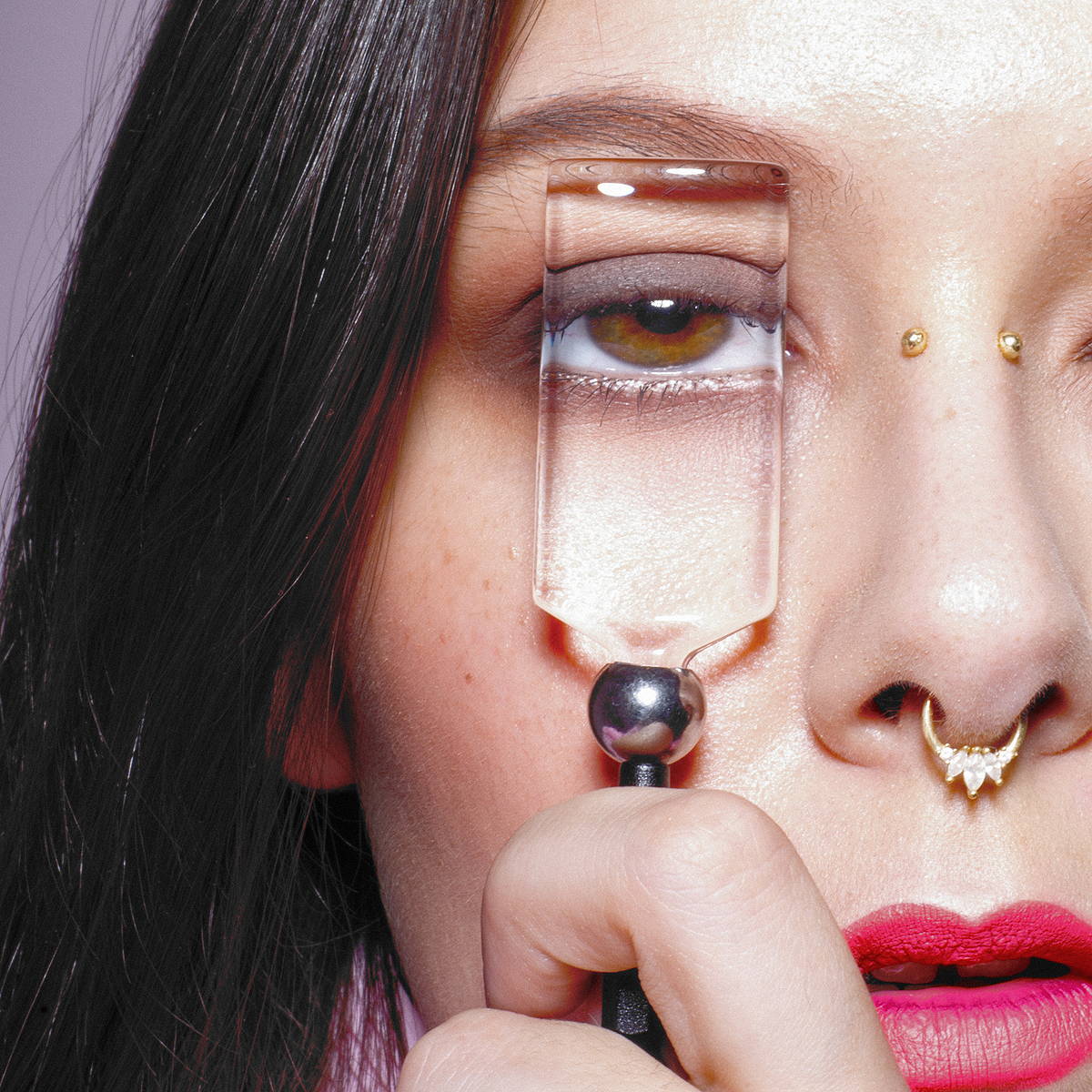 Maximizing Creative Potential with Lensbaby

Photographer and Beatles memorabilia collector, Courtney Reader transports us to a groovier era and challenges you to be resourceful with your gear.
---
I am sure I am not alone when I say that I was torn about productivity during the quarantine. At times I had no motivation and felt guilty that I wasn't utilizing my newly acquired free time to produce art. However, once I had made a schedule for myself to make something daily, without the normal obligations of life getting in the way, I was on a roll. To avoid breaking quarantine I had to make the absolute best out of everything I already had.So I had to do what I always do— get creative.
I started two creative projects over the quarantine which were all themed photos. This meant I had to plan each image ahead of time, taking into consideration the props, lighting, and other tools I had readily available at home. One of those tools was the OMNI Filter System.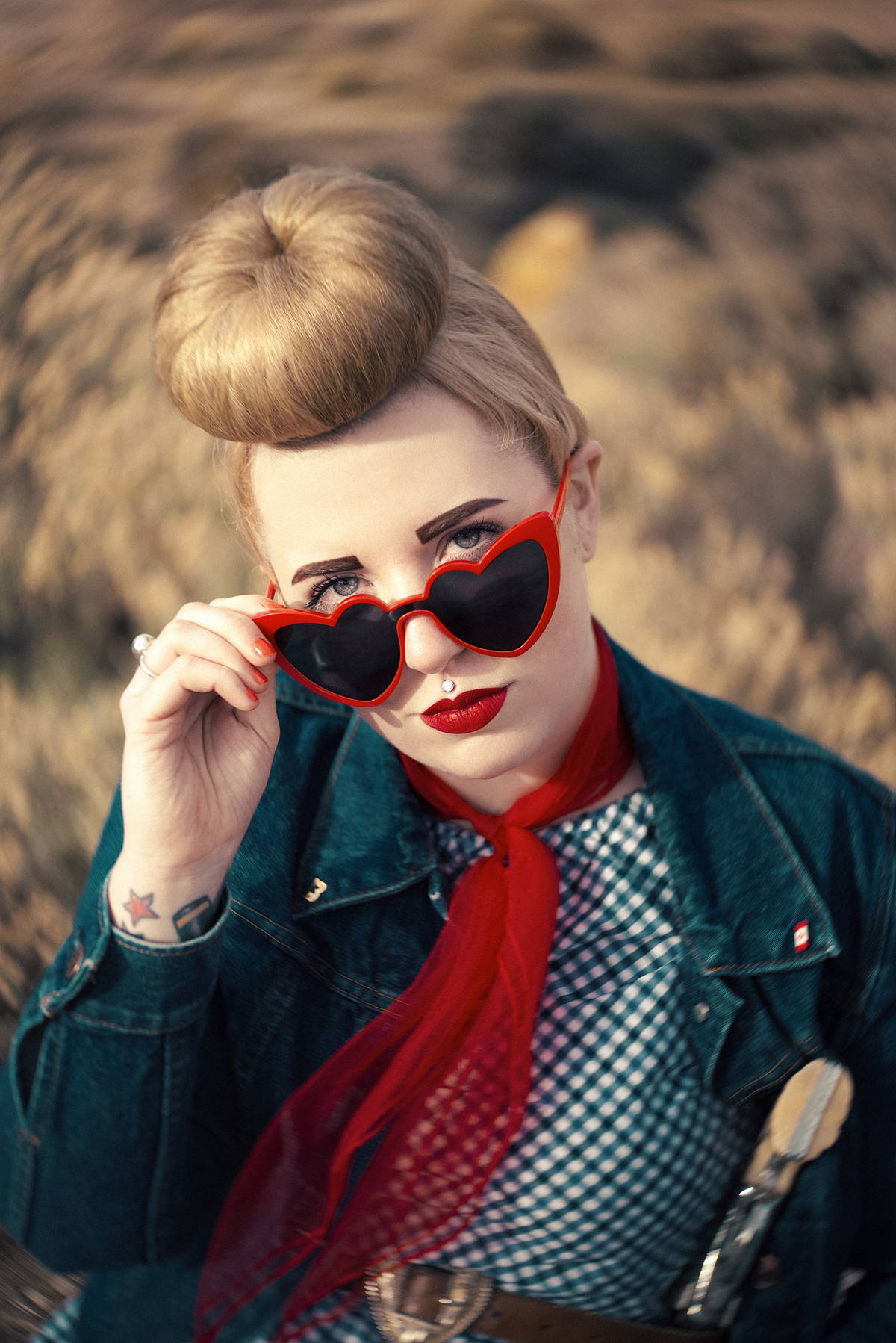 One of my themes was to draw inspiration from an icon. I chose Yoko Ono, specifically referencing her 1966 'Yes Painting' installation in which the viewer climbed a ladder, grabbed an attached magnifying glass to view "YES" painted in small letters on the ceiling. So I modelled myself vaguely in her image and went to grab my… oh wait, I don't own a magnifying glass!
But I did - In my search for an alternative, I quickly realized my OMNI Stretch Glass wand doubled as a magnifying glass. This not only solved my initial problem, but it would turn out to be more sensible since a magnifying glass likely would have taken up too much of the frame than I would have liked. This gave my wand an additional use and made for a great conceptual photo.

'Inspired by an Icon' self portrait using the OMNI Stretch Glass as a magnifying glass
Whenever I imagine a photograph in my mind or feel inspiration, it tends to come from a place when photography effects were largely practical (think op art, multi-image effects, infrared photos or Ira Cohen's "Mylar Chamber" c. 1968-71). When trying to emanate the works of older artists, while maintaining my own sense of exploration, I lean toward practical effects. This not only reduces the amount of time in post, but also elevates the authenticity of my photographs. The OMNI filters have been a portable answer to this demand, meaning I can take my ideas anywhere.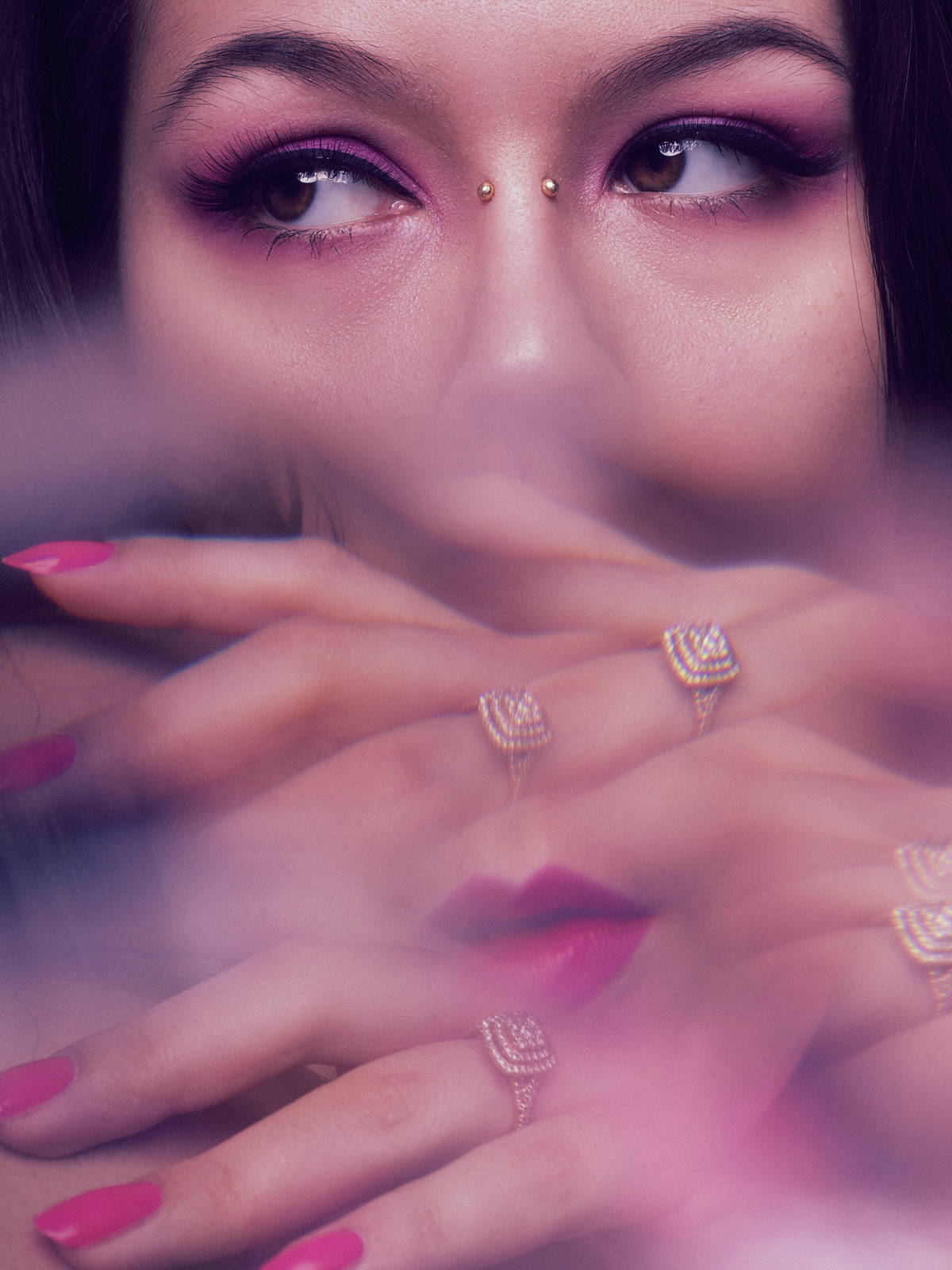 Another quarantine self portrait made using the Crystal Seahorse to create a 60s multi-image effect
---
"When trying to emanate the works of older artists... I lean toward practical effects. This not only reduces the amount of time in post, but also elevates the authenticity of my photographs."
---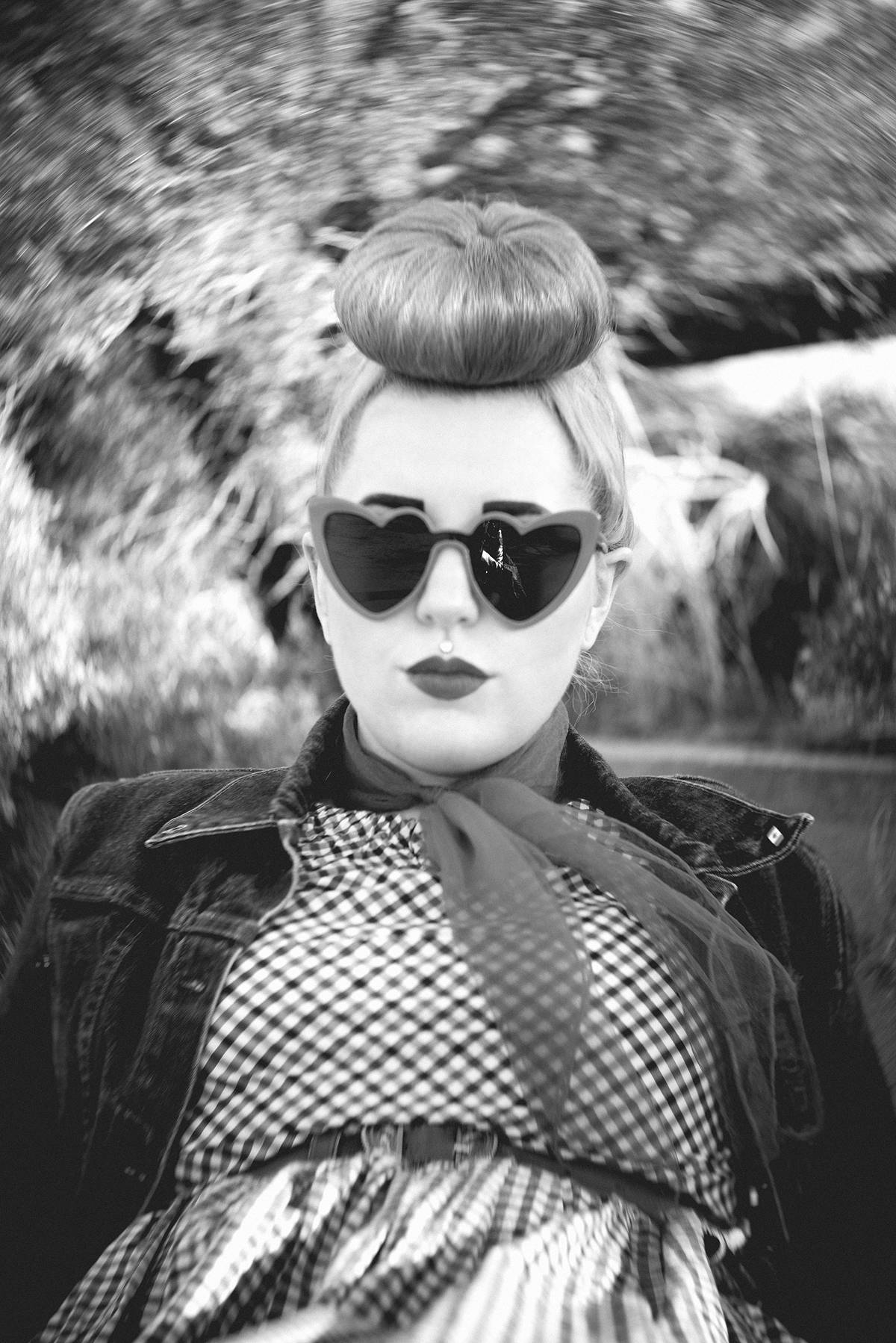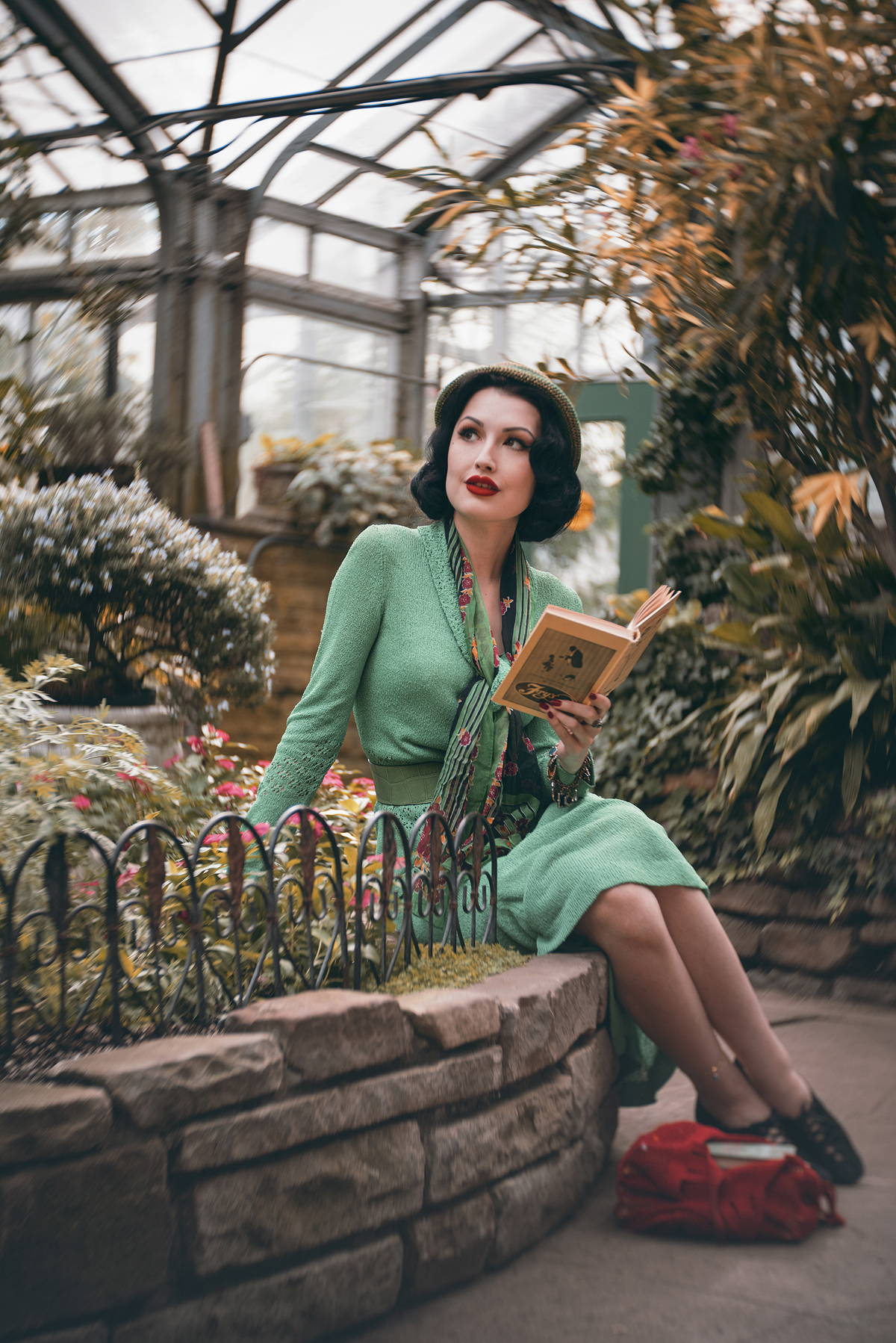 In addition, I have used the Lensbaby Twist 60 to create authentic looking photographs to compliment my usually vintage subject matter. Featuring: Jessie Darling (left) Steffi Kay (right)
As a photographer who manages multiple social media accounts, I am always looking for new and unique ways to curate content. I use my OMNI filter wands manually when creating content with my work phone. Due to the totally practical nature they essentially work the same and help make my digital content stand out.
To cite an example, I used my OMNI wands on another one of my themed photographs during isolation. I had to make something look expensive out of something very cheap. I stripped down my usual method by using my phone with a wand propped in front, a 100w lamp and edited only using free phone apps. I didn't spend a dime, the entire set up would cost anyone less than $100 given you had a phone camera. The filters helped set my image apart from other phone images, which are en masse these days.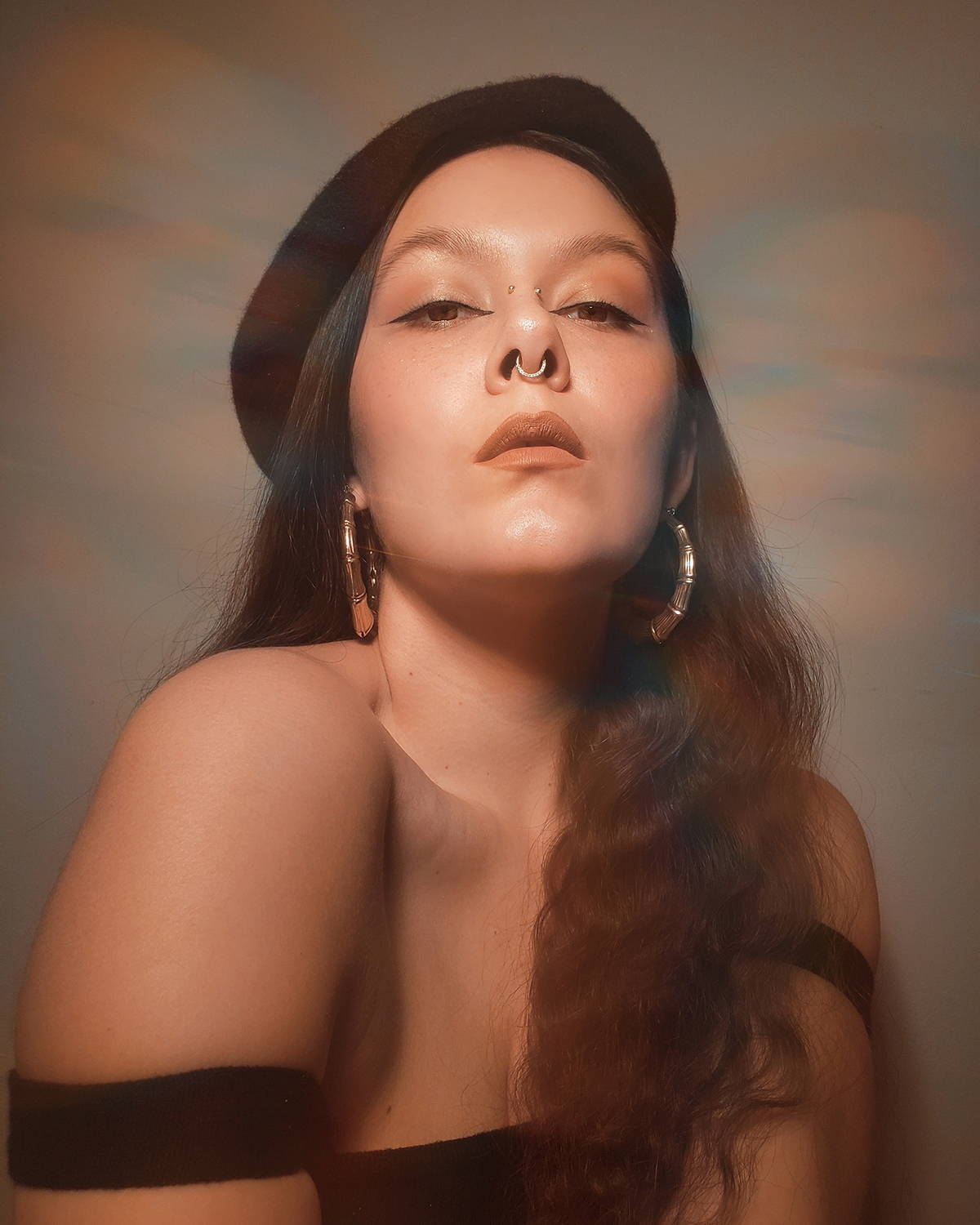 Self portraits taken on my phone using the Crystal Seahorse and Rainbow Film manually (hand held) to create practical effects
I hope that with these images I can embolden others to think outside the box and not rely on convention to create. Not every piece of work has to be literal, nor do they have to be formally beautiful or be limited by resources. As architect Ludwig Mies van der Rohe might say -less is more!
---
---
Courtney Reader is a portrait photographer based in Toronto, Canada. An avid collector of vintage art, music and Beatles memorabilia, she is always searching for a new source of inspiration. She prefers to keep things wild and interesting, never procuring the same, old, cookie-cutter material.
Website
Instagram
Facebook