How to turn ordinary photography into extraordinary
Artist Interview with Khandie Khisses
---
Khandie Khisses is a professional photographer based in the United Kingdom who creates captivating portraiture. We had the opportunity to interview her and learn more about her process!
Khandie Khisses with Lensbaby 3G Control Freak
Q: What is the BTS of this shot?
A: I was watching a lot of movies with Mae West in in the weeks leading up to and as I am also a burlesque dancer, I wanted to create something that was theatrical but also had an element of melancholy which I always feel film star portraits from the golden era of Hollywood posessed. Especially the likes of Tallulah Bankhead, Hedy Lamarr and more.
I had painted the backdrop, made the headdress and turned a lace dress into a more modesty number. The lens allowed that softness but her expression isnt quite serene. Its hints at it, but there is sadness.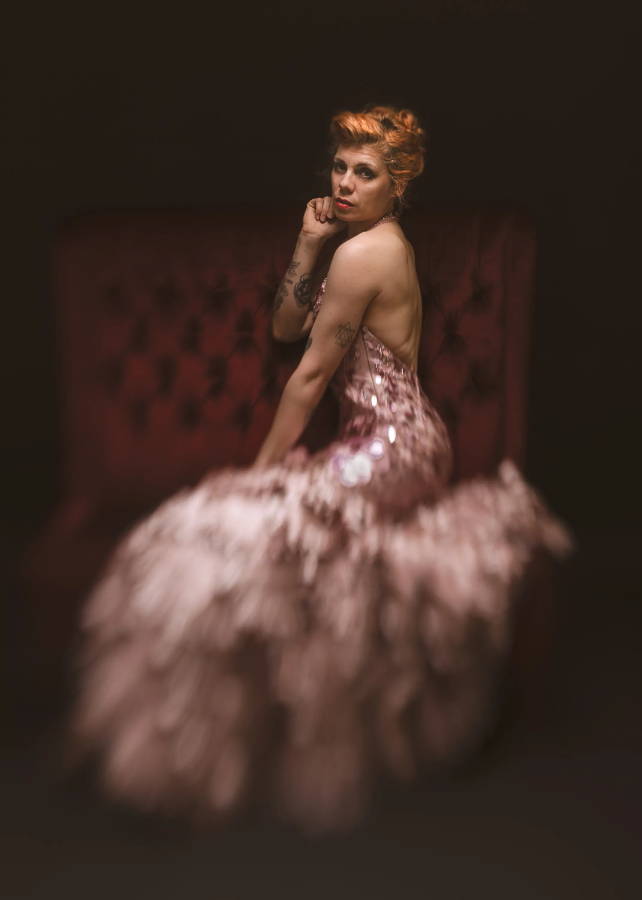 Q: When did you start taking photographs? Why did you continue?
A: When I was still in the RAF I started to take photography more seriously. I had already been developing my own film photography but then people approached me about portraits. I loved listening to them talk as I captured them. From pop stars to road sweepers, all have left their mark in my imagination for sure.
Q: Which is your favorite Lensbaby lens and/or gear?
A: Sol45 and the omni filter. Sol 45 can give you this dream like quality for weddings and portraits. However dont let that deceive you... with a simple change in colour temp or styling can easily switch itself something more sinister. I see it used so much for ' light imagery' like flowers, so I naturally love to use it more for those darker moodier shots especially in my self portraits.
Omni Filters are ALWAYS in my bag. They can be used to help mask a messy background, make a dull background have some interest but also liven up an image. I am loving that you can use them on your phone camera, great for video footage as well as photography. The rainbow filter is a current hit for me especially when shooting my funfair/night portraits.
Influenced and Inspired by Those Around Her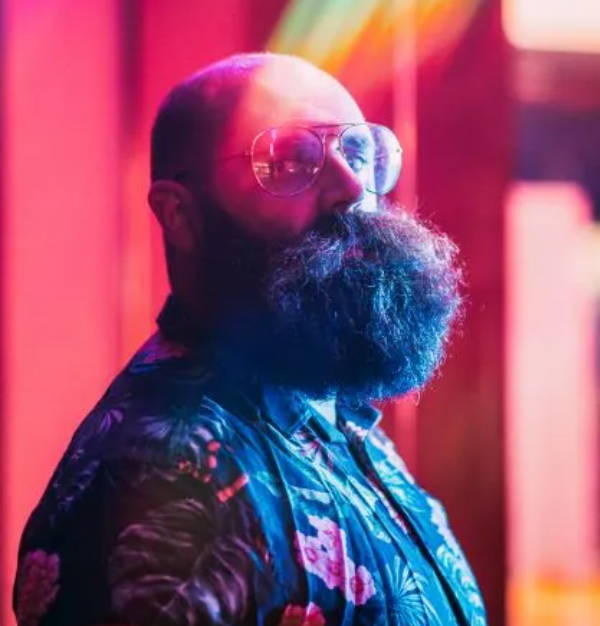 Q: What tips do you have for beginner photographers just learning how to use the Sol45 & OMNI?
A: Switch to LIVE mode first of all as this lets you see the effect as is, plus can help you nail that focus. Dont just limit yourself. Try them for landscapes, product photography, baby portraits and more. Spend a whole day only shooting using it. There are loads of YouTube videos that can help you to finesse your skills but as Annie Leibovitz said: get one lens and EXHAUST its capabilities. I personally think that is when you become more creative.
Q: What professional photographers have influenced your work, and how do you incorporate their techniques into your photographs?
A: Annie Leibovitz is a huge inspiration for me. Not just her work but her attitude to life. She says she is not a technical photographer and yet her work is so revered. I don't bog myself down with the technical aspects. I find what works or I make it work.
Mitch Jenkins - I have worked with him many times as his model but also in his movies as an actor. He is a very atmospheric lead photographer. So much richness in his imagery. I like how he layers the story in his images. It is something I try to do a little more especially in my portraits.
Rachel and Daniel of Mango Street. They have a no nonsense approach to imagery and always seem to push their skills more and more. I found them on YouTube by chance and I have seen myself pushing my posing for my models more. They also are so supportive and give back to the community so much. They are the reason I started my own YouTube channel.
Q: What is the most difficult part of being a photographer?
A: Imposter syndrome. Sometimes I feel like I am lost in the sea of talent and slipping.
Q: Do you have formal training as a photographer or are you self-taught?
A: Largely self taught. I have higher education in it shall we say but I went later in life and felt it wasn't so much a benefit and more a paper exercise. I spend hours watching videos of behind the scenes antics, attending seminars, test shoots and more. Creativity is a muscle. It is not made. It is built, stretched, conditioned and improved. If you want to succeed as a photographer, best learn more about business to make a living in it.
Q: What details do you believe make the best photographs? How do you go about focusing on them in your work?
A: Connection or deliberate lack thereof to jolt the viewer. Be that with the theme, the model or the even the tones. I don't simply wack a lens on and hope that it works. I choose each component for the right reason. Sometimes it works and sometimes it doesn't. It is always a learning experience. I love a mood board and inspiration imagery so the team working knows what to expect also.
Q: What inspires you most?
A: I could be cliché and say nature or paintings but its not. People watching always has inspired me. Sitting and watching the interactions of humans and overhearing their conversations. The way they re-tell a story or move themselves. At weddings, seeing people dance and their mannerisms. We are complex and yet simplistic and that in itself is inspiring.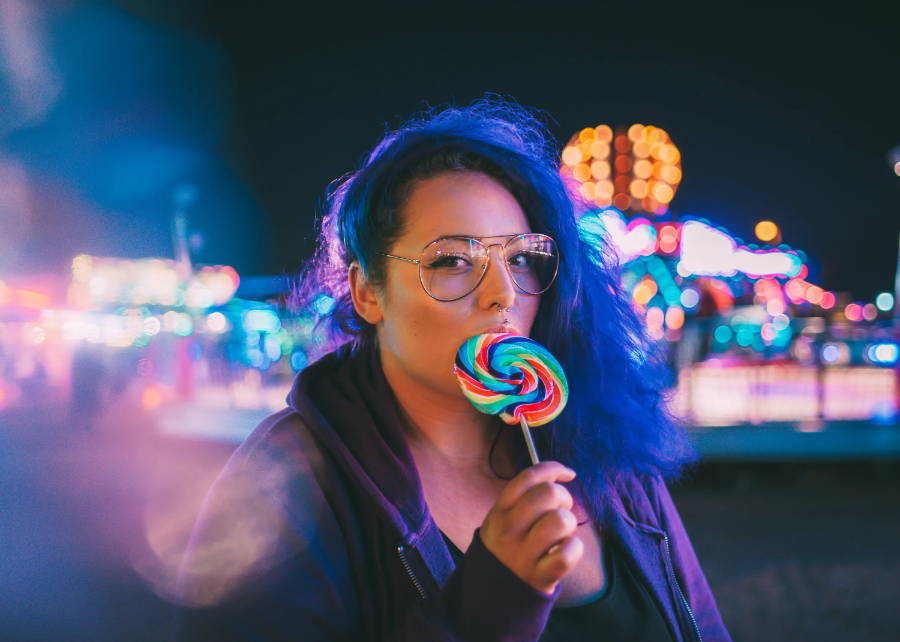 Q: What is your favorite subject to photograph?
A: Humans. In all our glorious notions and presentations.
Q: How would you describe your photography style?
Q: What is the most rewarding part of being a photographer?
A: The smiles from my clients. But also knowing I am paying my bills with my skills, with my determination, with my efforts.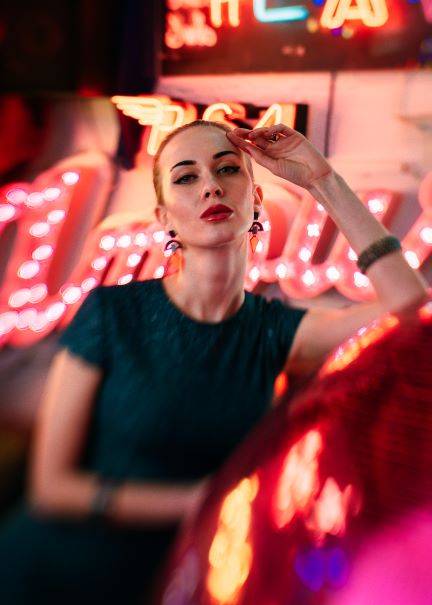 Q: What tips do you have to bring the best out of your models?
A: Always have a cup of tea and a good natter with them. Get to know them so they relax. Music also seems to help.
Q: What is your future as a photographer?
A: Short term: I want to have an exhibition of ordinary people captured extraordinary. That's what I am currently working on.
Long term: To feature in the Sunday Times magazine for my work or shoot the portraits of the Olivier Award nominees.
Khandie is a UK based award winning wedding and portrait photography. Always one to create the extraordinary out of the ordinary, Khandie loves providing her clients with imagery to really shout about and show off. With a rapidly growing social media following.
Khandie is known for being direct, passionate and hilariously genuine. What you see is very much what you get.
Follow Us for Your Daily Dose of Art!