Magical Maternity Photoshoot
Hi, I'm Kelly from chick-inn ma'am photography in New Zealand. A fine art photographer and wedding photographer who is addicted to all things Lensbaby. My first one set my creative soul on fire, and now, the OMNI is out to set creativity on fire again!
Listening to the crunch of the foliage and forest bed beneath my boots, I position myself to have my subject in the frame with equal distance between her and the background and me to give the OMNI room to move. The OMNI needs room to carry on an image. It needs to be directional and apparent while maintaining an air of mystery and melancholy. The light hits the OMNI mini-crystal, and immediately, I can see how the camera will read what the viewfinder is showing me. I click and move the wand ever so softly, rotating it while re-focusing and capturing frames as I turn. Sometimes it's a flicker of haze, sometimes the most brilliantly clear reflections, or sometimes stunning rainbows. The possibilities are endless and inspiring.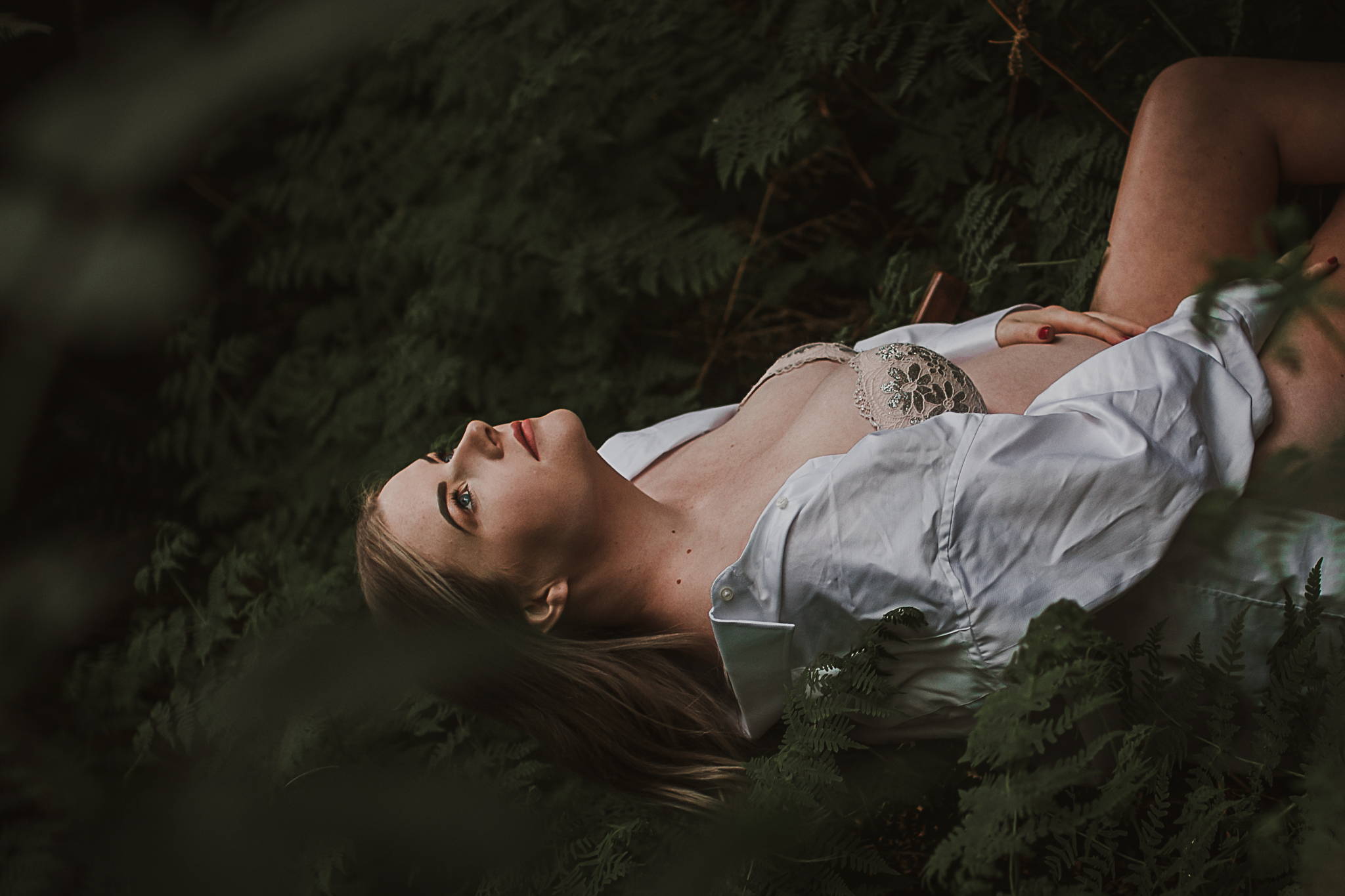 Here is a magical maternity session in the bush with the OMNI~
First, a quick rundown of OMNI crystals as used in these pics. From the original pack, I used the stretch glass wand. From the color expansion pack, I used the rounded rabbit's paw type one ( sorry, I can never remember their proper names, I call it my lucky rabbit paw ). Gear used was a Canon 1000d + Sigma Art 30mm 1.4 @1.8 + iso 400.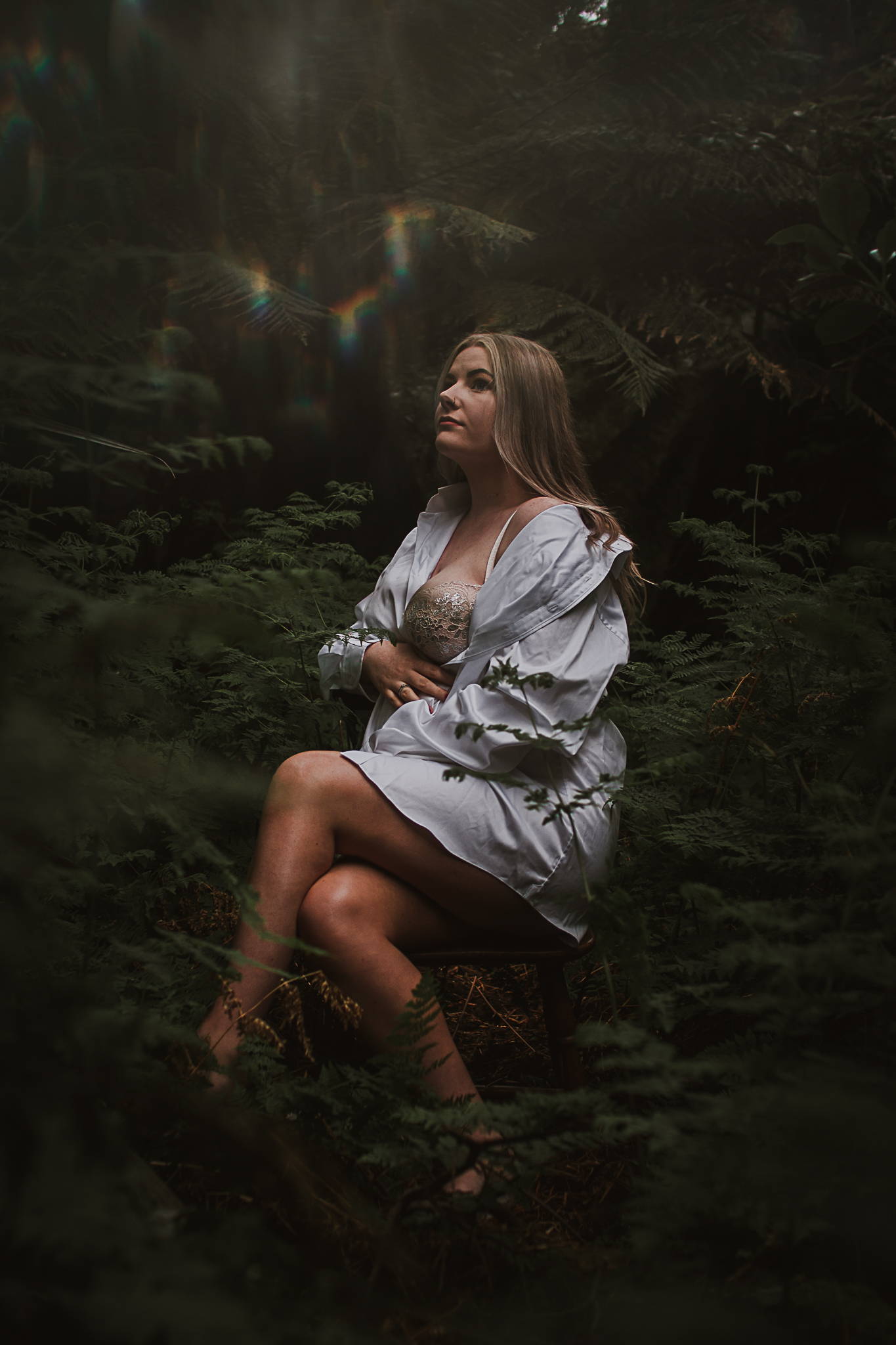 OMNI with Seahorse Crystal
We started by finding spots that called to way of shooting, foreground lead up, subject a couple of meters or so in front of the background for a nice separation of subject bokeh, spots of soft light. Then it's literally as easy as holding a crystal in front of your lens and pressing the shutter.
But some things can make shooting more comfortable and give you have better results.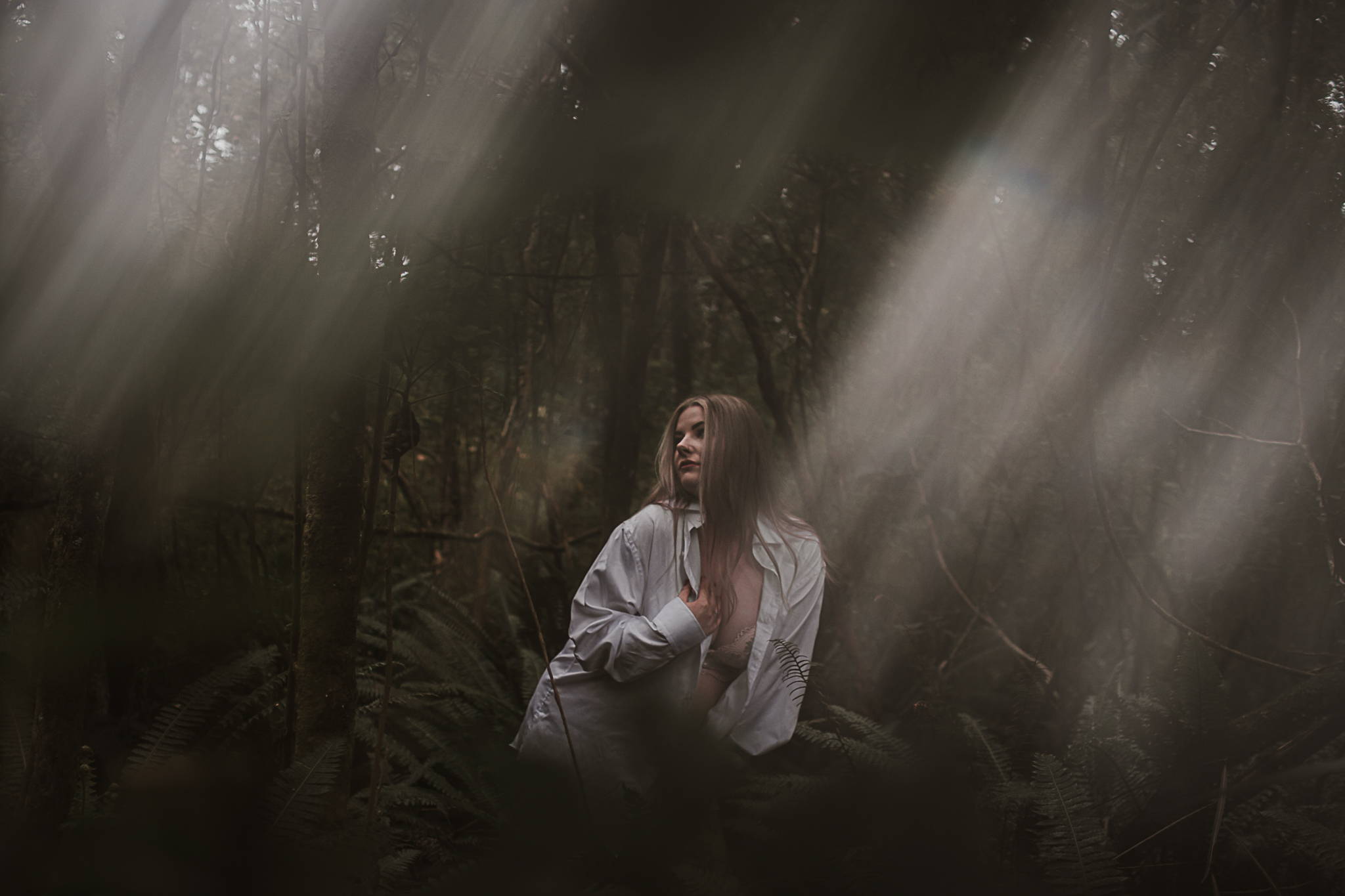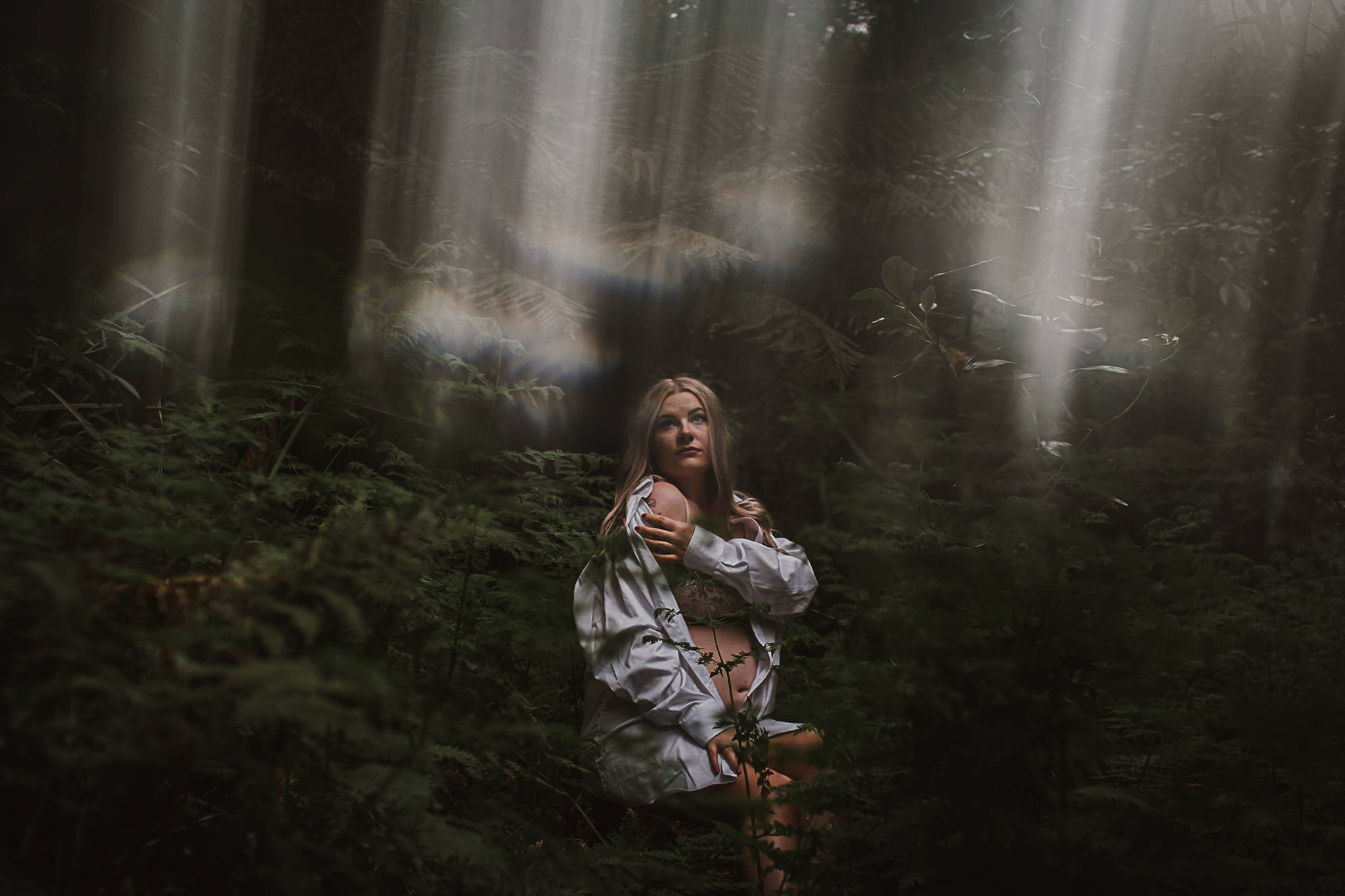 Shoot as wide open as possible around 1.8-2.8 ( but if your lens doesn't allow going this wide, go as wide as you can ). This will make it blend more seamlessly where the prism ends, so we don't see the hard lines. Also, as they are more artistic shots when you shoot wide and keep the subject focused.
You want that prism as close to the lens glass as possible, so play around with how you approach the lens with things like angles, reflections, colors, haze, and how they interact on the screen/viewfinder.
In-camera exposure compensation can be a lifesaver! By stopping down a stop or less or more depending on light, it can provide you with more control over the amount of light and how much OMNI effect will be in the picture.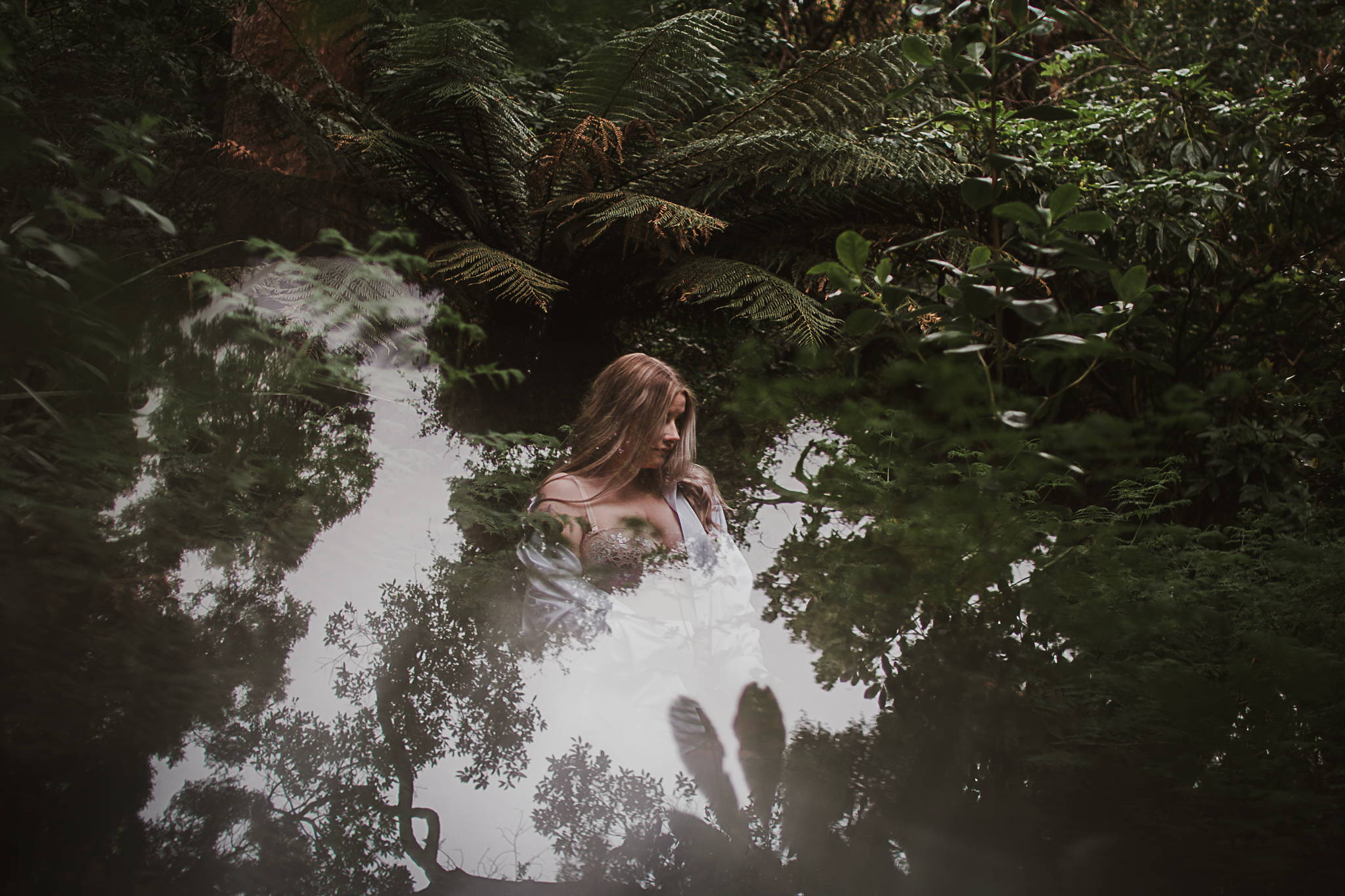 ---
"...it's literally as easy as holding a crystal in front of your lens and pressing the shutter..."
---
Knowing which crystal provides which effect is a real bonus out on a shoot.
The stretch glass provides reflections, streaks of the eerie mist like beams, and incredible background morphing, and so much more.

The colored rabbit foot provides amazing patches of color, rainbow streaks, small patchy reflections, light and color, and so much more.

Prisms work best with a 50mm focal length. I used my 30mm on my crop x1.6, giving me 48mm effectively. You use what you have and adapt if you don't have a 50mm.
---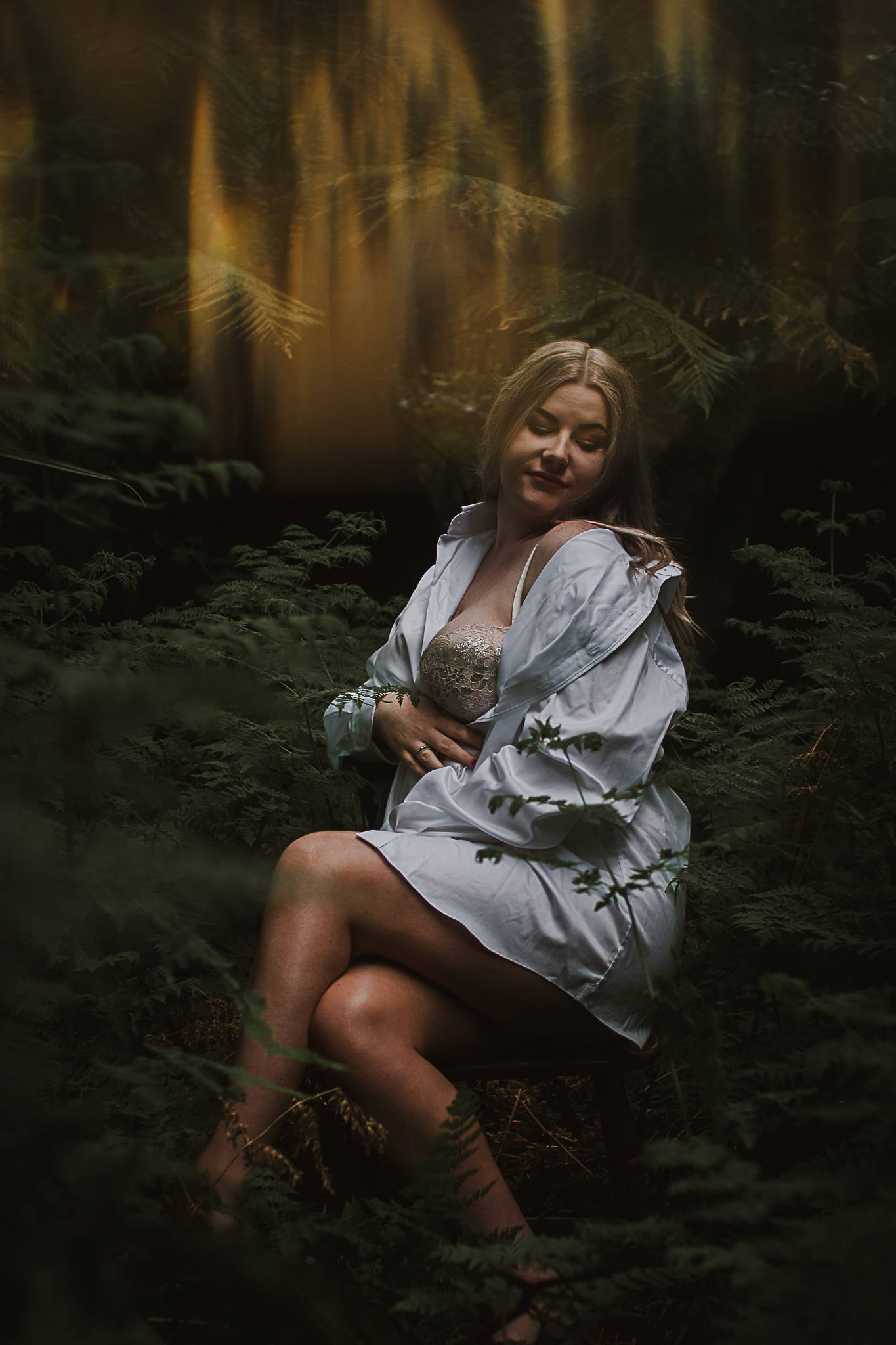 I started with the colored wand to get some light and color and add another layer of depth and feeling into the images. It was an overcast day, so I was lucky enough to have beautiful even lighting to play with. The forest canopy made for beautiful streaks and patches of colors, and where the leaves bokeh-ed out against the sky, I got superb golden dancing blades of light that bleed into each other. By holding the prism in my left hand and free form twisting and holding it, it's easier to have control. Once I found a red reflection, I maneuvered it to cover the image, then maneuvered it to cover part of my subject, creating an image that has lingering and romance, fire, and mystery.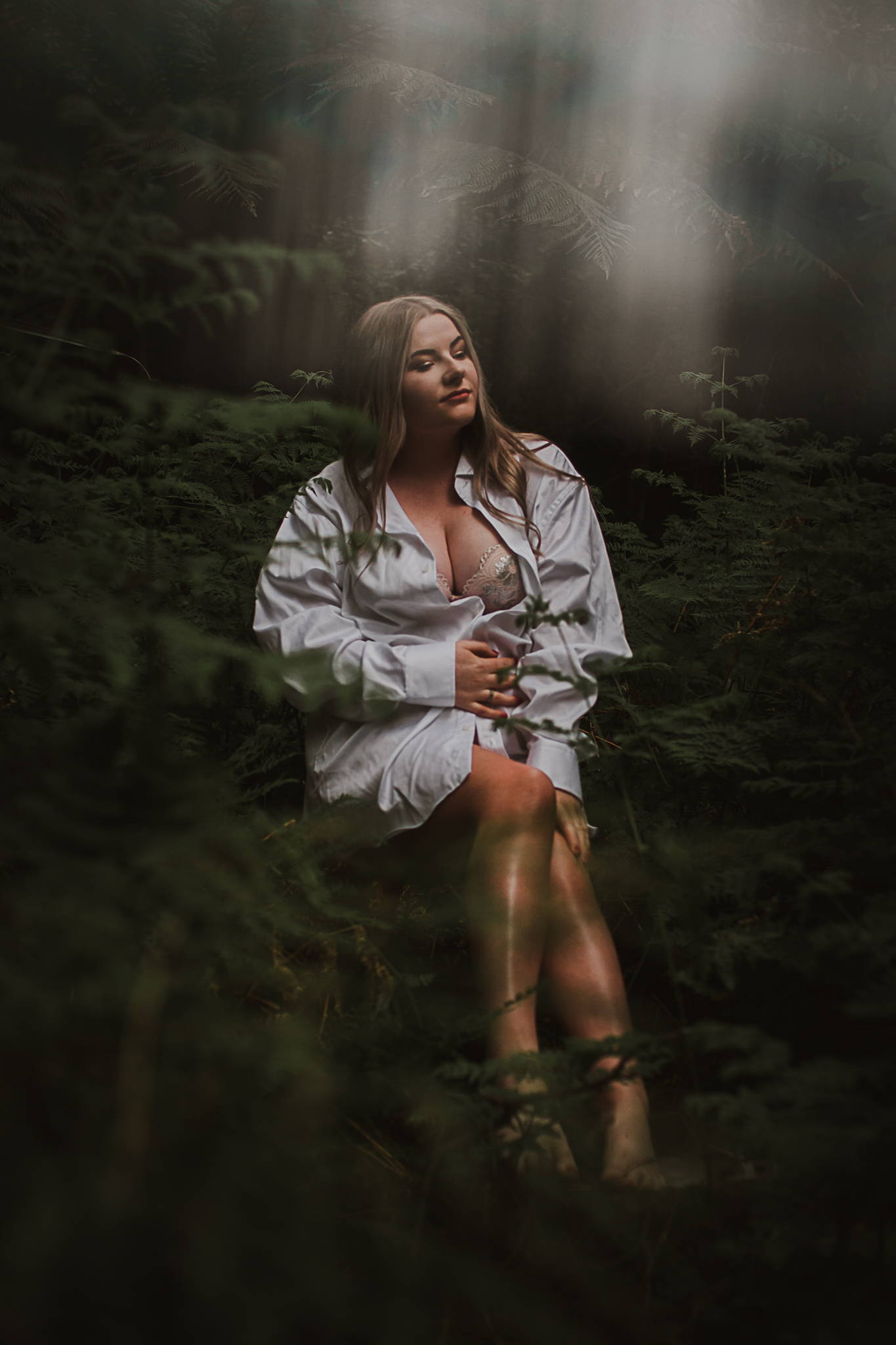 Then I got my stretch glass out. The streaky lines of blurring light are perfect shooting artistically like this. I used the streaks here to add drama and 'oomph' to my images while using its directional lines to guide the viewers eye into believing a hint of movement. The reflections in a forest canopy reflect so perfectly that the double exposure type effect makes it seem almost as if shes swimming in the bush layers. The foggy streaks of haze are by far my fav OMNI effect to use on a shoot. There just always seems to be a moment that can be made better by adding it in.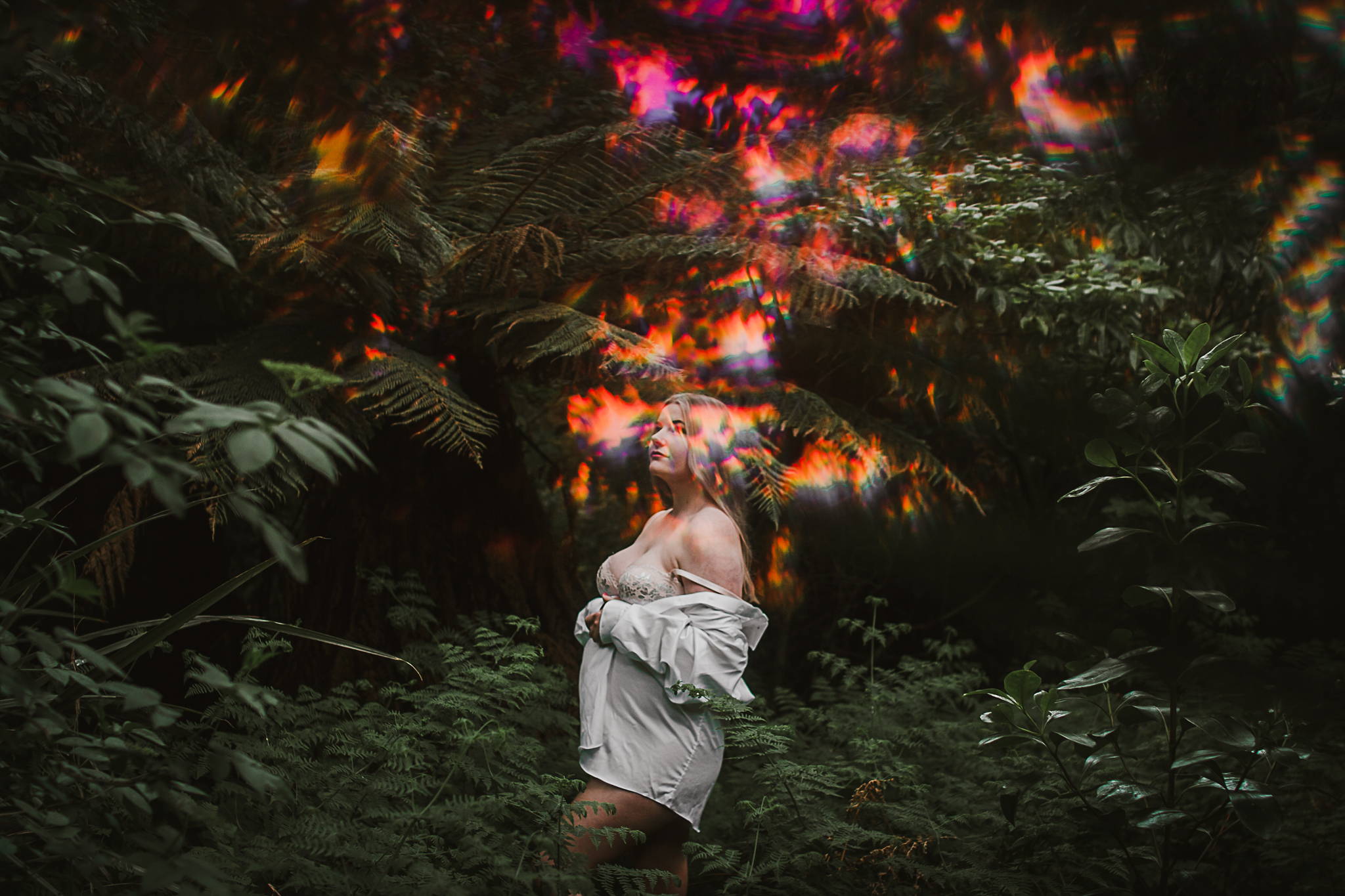 And there lays the only problem. the OMNI ( much like most if not all of Lensbaby's products ) is highly addictive and makes normal shooting seem boring. The endless arrays of effects you can create with the OMNI really ruined normal shooting for me and now I use them on every shoot.
Top tip, they are amazing at adding in some golden hour magic ( allowing you to be able to fake it ).
By combining the effects of a couple of different OMNI during a shoot can provide you with images that make you stand out from the crowd and fall in love with photography all over again. Life is too short to shoot 'normal and boring', have your images stand apart from others. Seriously.
If you would like to try the OMNI for yourself, use code WGLADWIN to get 10% off.
---
Composer Pro
Circular Fisheye Optic
Soft Focus Optic Single Glass
Pinhole / Zone Optic
Kelly is a fine art photographer and wedding photographer for chick-inn ma'am photography from invercargill in the south island of new zealand.
She can be found shooting the night sky or aurora australis during the dark hours or shooting her interests ( animal / pet / nature etc) during the daylight and creating art or doing client work. Lending more to the artistic side of shooting, kelly has won several awards and acclaim for her images.
Instagram
Facebook
Follow us for your daily dose of art!