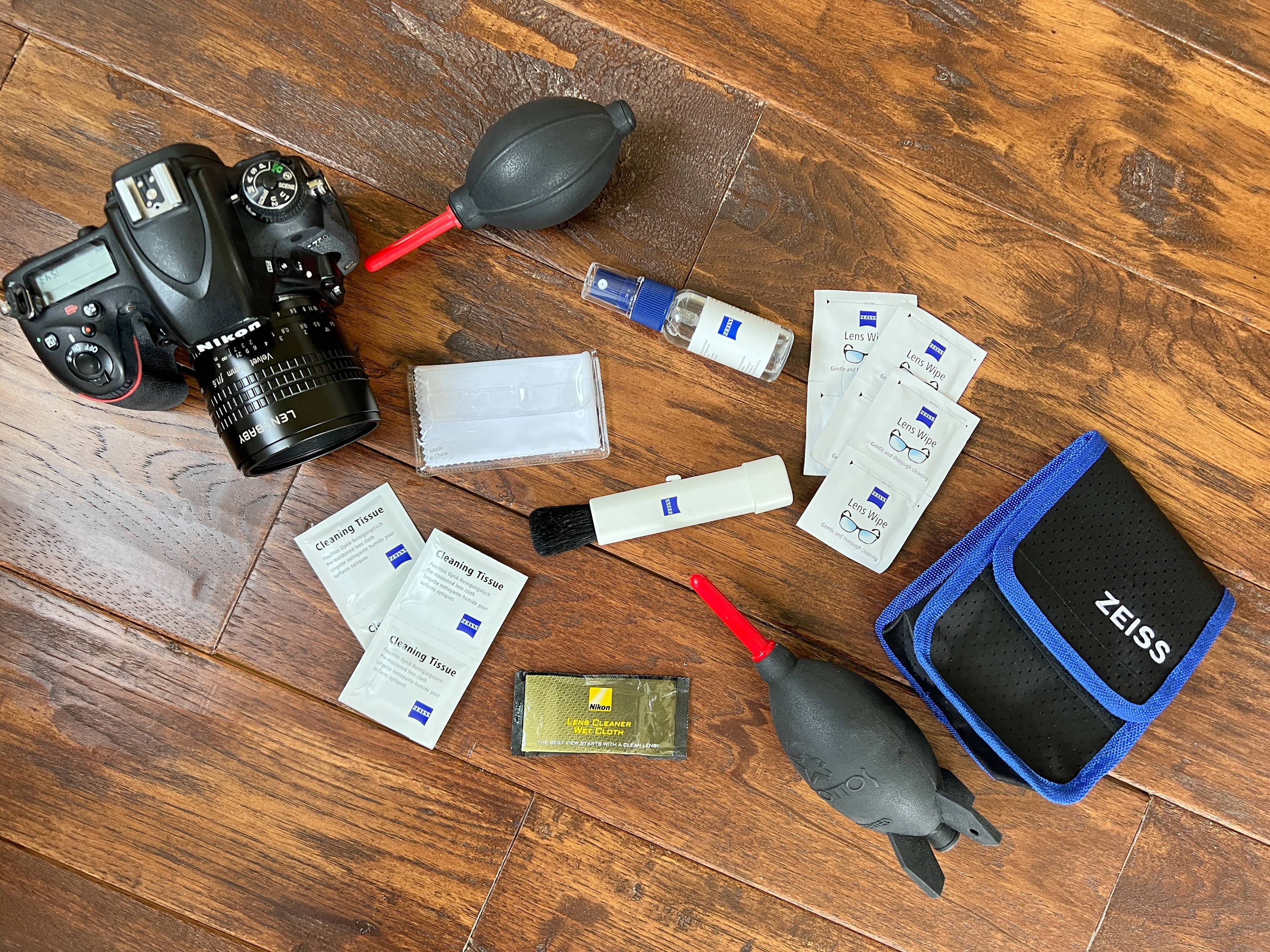 ---
Most of us spend a good deal of our hard-earned money on our cameras and lenses, so it makes sense to take good care of them. A few simple tasks and a little time are all needed to help avoid more costly trouble. You can buy a few tools independently or you can purchase them in a kit. Let's take a look!

Before you start, it's important to only go to the step needed to clean your lens. Limit cleaning your lens to noticeable debris or if a dirty lens is affecting your work. If blowing off the lens cleans away the dust, stop there. If the brush cleans the dirt away, stop there. There's no need to repeatedly use lens cleaner solution if you're not cleaning off stubborn smudges and/or oily fingerprints. Repeated cleanings could lead to lens scratches from too much or too aggressive rubbing.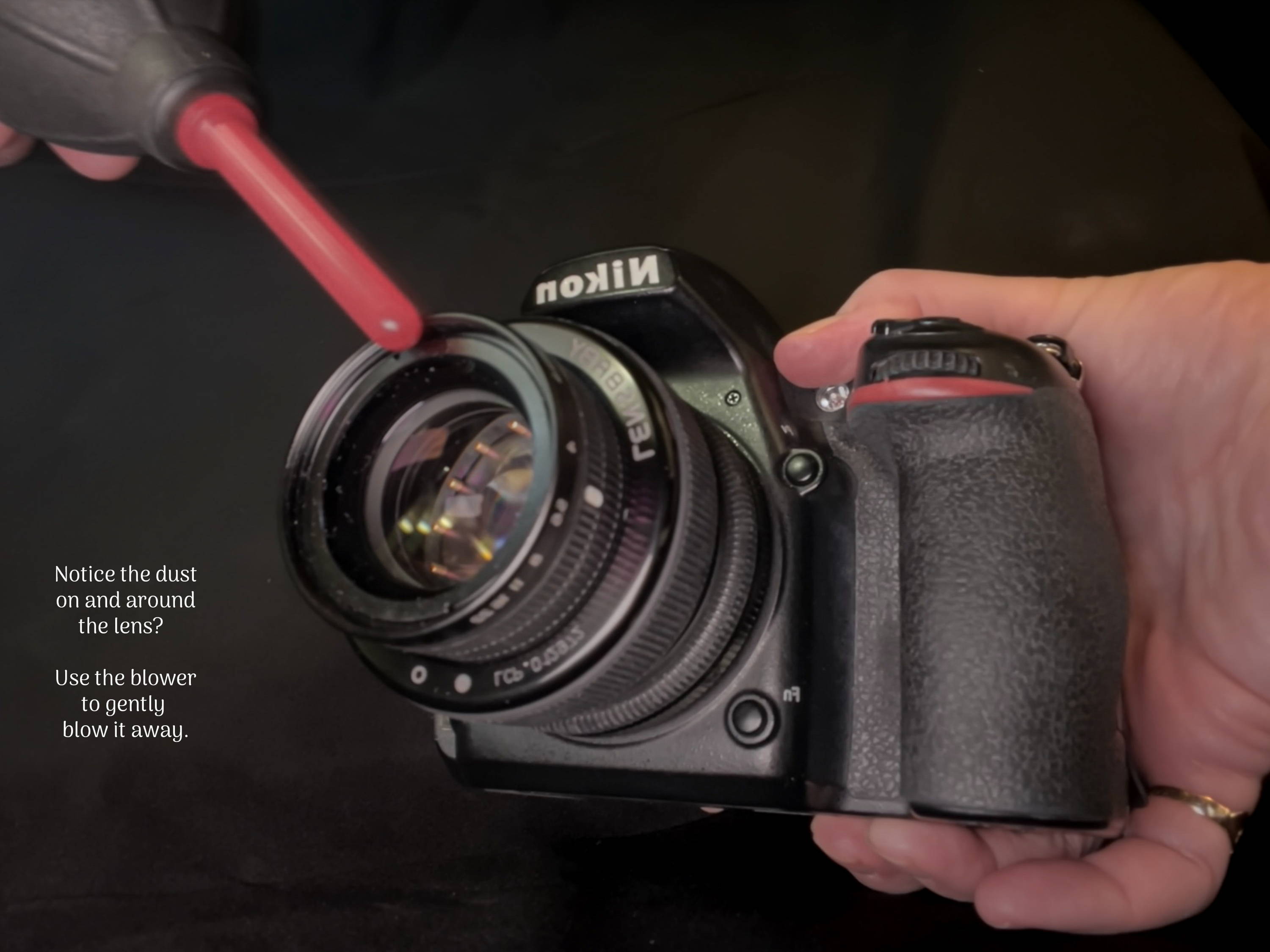 The first few things you need to think about having at your disposal are a blower, a lens brush, a couple of microfiber cloths (and separate plastic zip bags to store them), specific single-use lens tissue, and some lens cleaning solution. You can also have some pre-moistened lens wipes for a quick clean. Many times you can find all of these items available in a kit.

I was lucky enough to get my kit as part of the package when buying a camera.
You should also check with your camera/lens manufacturer for any tips specific to your equipment.

When cleaning your lens, you should first use the blower to remove any loose dust and dirt.

I like to hold my lens so the barrel is parallel to the ground or with the lens end facing the table so when I use the blower, the dirt/dust falls away from the lens. If there's still stubborn debris, I use a soft bristle lens brush to gently swipe the debris away. When that isn't successful, and there is still something stuck, you can use a microfiber cloth to gently try and remove it. As a last resort, or if you have some smudging or accidental fingerprints, put a few drops of lens cleaning solution onto a clean portion of your microfiber cloth or lens tissue (NOT onto the lens) and wipe in a swirl motion starting in the center of your lens and working towards the outside.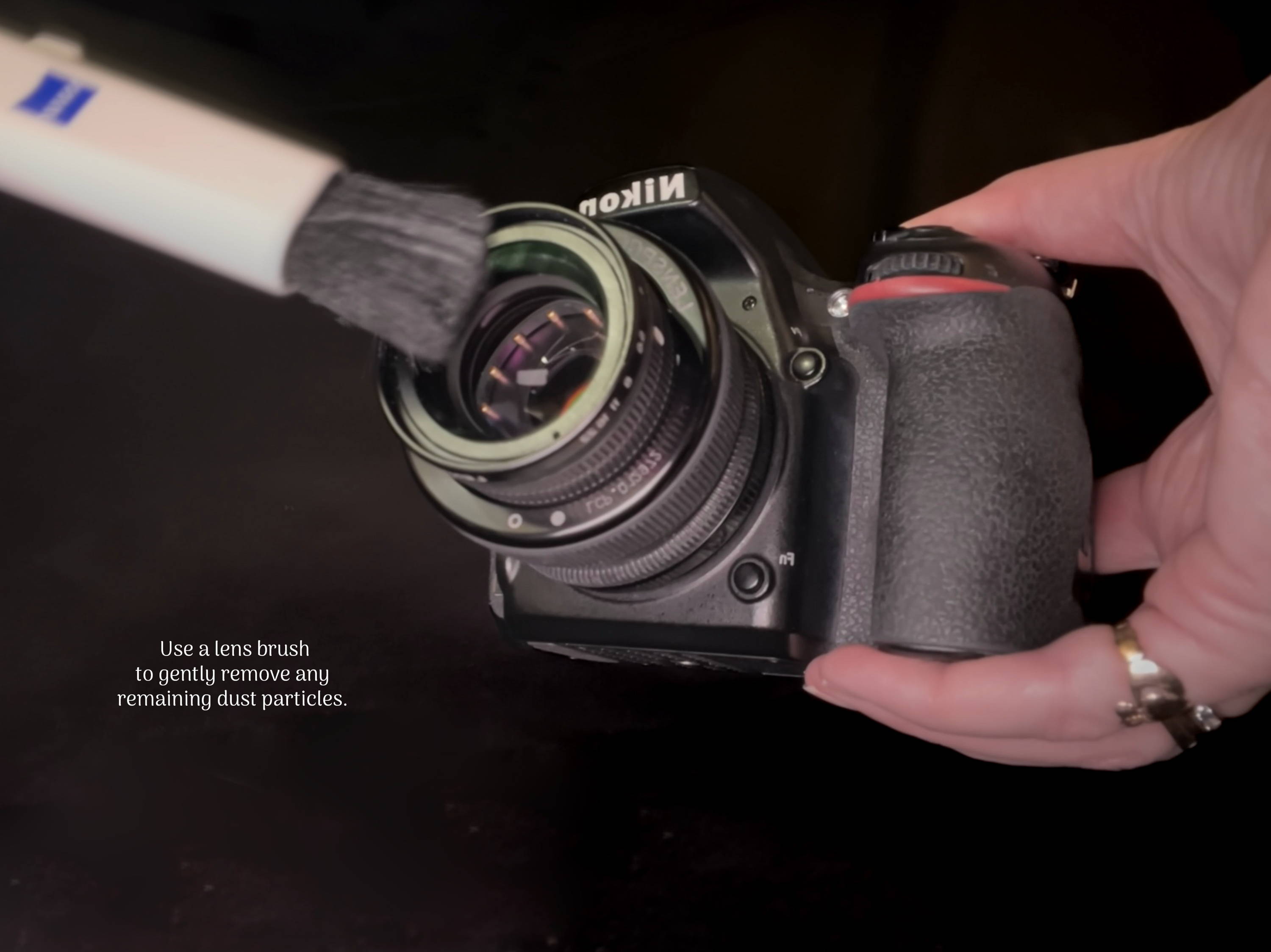 ---
"A few simple tasks and a little time are all needed to help avoid more costly trouble."
---
You can clean the rear lens element of your lens the same way as mentioned above. Working gently is key here to avoid scratching your glass.

Another helpful, preventative hint is to use your lens hood, especially when shooting outside!
Blowing wind can bring all kinds of things toward your camera lens. The lens hood also blocks the lens from your hands/fingers while walking through crowded areas while carrying your camera.
Prevention goes a long way toward less cleaning!

After your clean your lens, it's a good idea to look at the outside of your camera body, too, especially if you've been outside shooting in windy, dusty, dirty, or sandy conditions!

First, let's look at the LCD screen.
Start by turning your camera off.

Seeing the dust on a black screen is much easier than seeing it on a picture. Use the blower and then the brush, just like you did on your lens.
If smudges persist, try the microfiber cloth and then a few drops of water to clean away those spots. Use a dry portion of the cloth to wipe it down.
You can also use any alcohol-free wipe here as well. It's really difficult not to touch your LCD screen with your fingers or your cheek when shooting, but those oil smudges will need to be cleaned up from time to time so you can clearly review your images!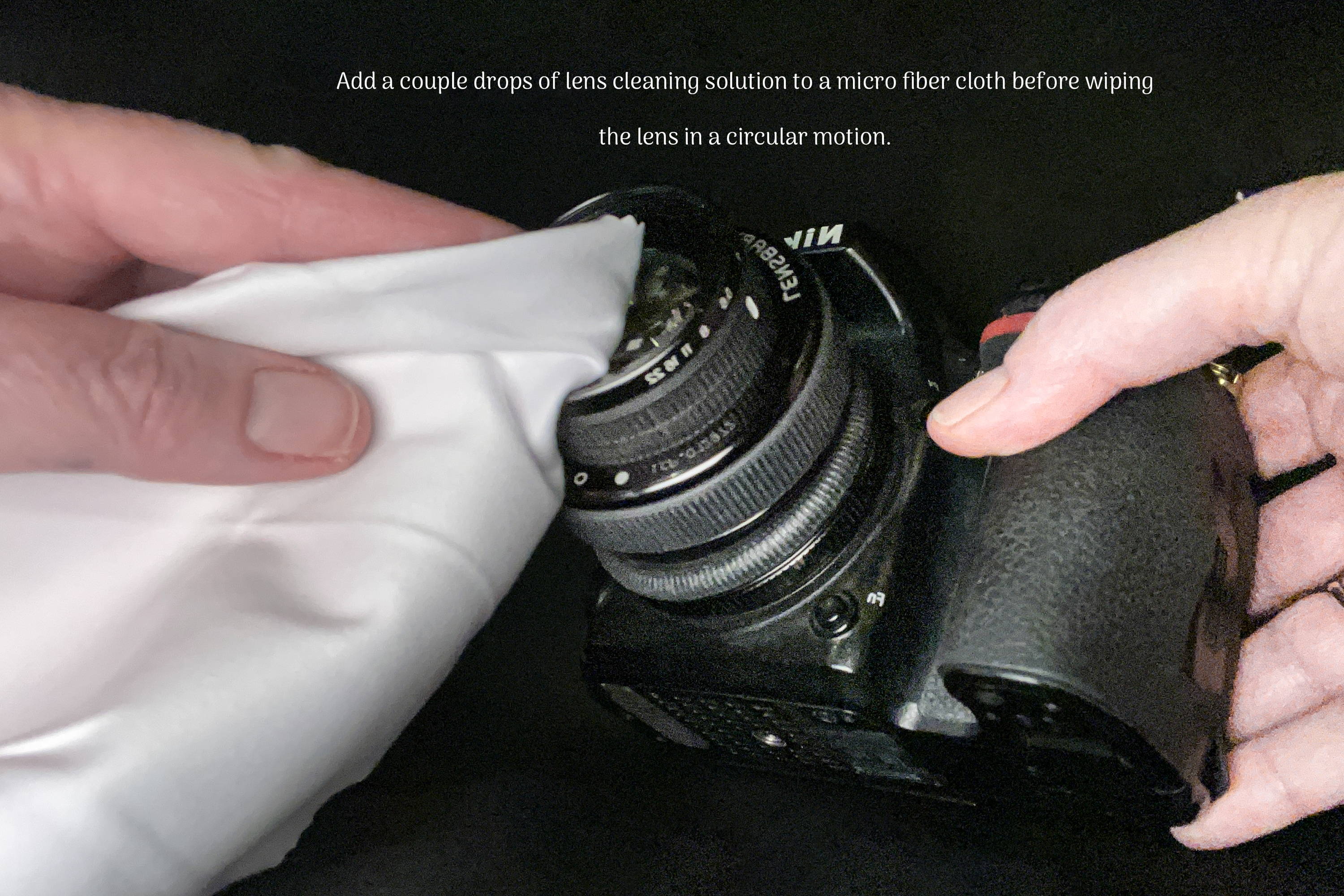 To clean your camera body, start with a brush and clean the body paying close attention to any joints and doors.
Use the brush gently to pull debris away from the camera. Try to hold the camera so the dirt is falling away from the camera and not towards another part of the camera. Using your blower here could lodge dirt into crevices that could eventually work its way inside, so it's wise to avoid using the blower on your camera body. You can clean your viewfinder and the front of your flash the same way that you clean your LCD screen. Use a second microfiber cloth to wipe the rest of the camera body.

When cleaning your lens and camera body, it's really important to use only products recommended for a camera to avoid damage. Canned air can force particles into areas where they could eventually cause damage to the inter-workings of your expensive equipment. Any rough cloth, paper towels, tissues, or hard bristle brushes could scratch the lens. Tissues with lotion can leave an oily residue. Using the equipment in a way not intended can also cause damage. Spraying liquid cleaner directly onto your lens or camera can cause that liquid to work its way inside. If you choose to use lens wipes, use only wipes recommended for cleaning lenses.
The old way we used to clean eyeglasses by breathing on the glass and wiping with tissue is bad for your camera equipment. It can cause condensation to build up! Using spit as a liquid can introduce acids onto your equipment.
Not a good idea! Equally as important is making sure that you keep your microfiber cloths and the lens brushes clean! Most microfiber cloths can be hand or machine-washed and dried.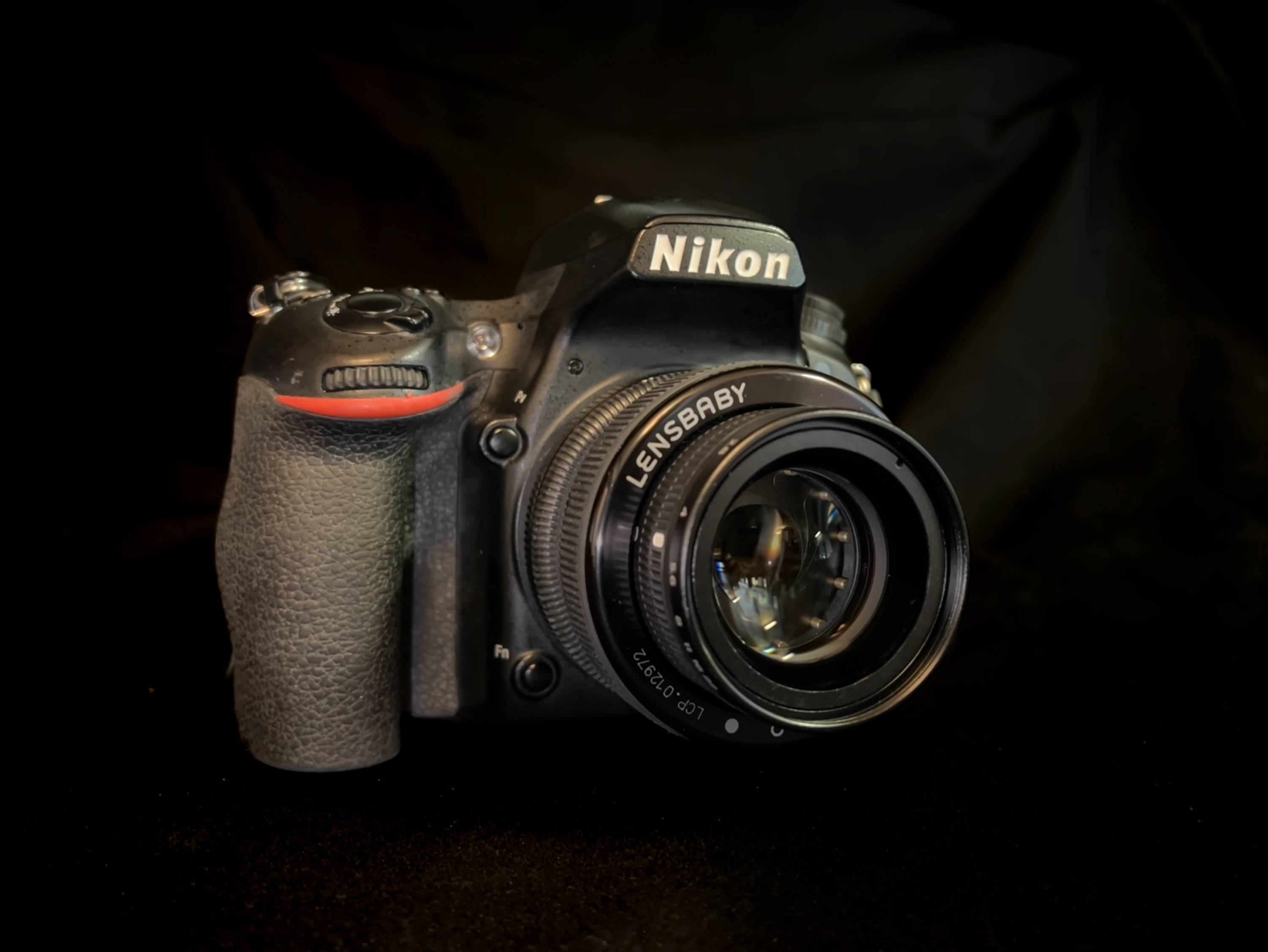 There are brushes available that retract the brush portion into a cylinder that you can then cap. This keeps dirt and dust from building up on the bristles. When using a pre-moistened lens wipe, dispose of it after one use. You want to discard that wipe along with the debris and oils it picks up from your lens when cleaning. Cleaning any lens or camera part with a dirty cloth can cause scratches or the addition of more dirt, dust, and oils.

If doing any of these things is beyond your comfort zone or if you're not able to remove something you think is interfering with a good image, you can always get your gear cleaned professionally!
Continuing to try to clean something by rubbing harder or more often can cause damage, so use common sense and have a pro take a look!

These few simple tips can help you safeguard your equipment for many years to come!
---
Want your shots featured by Lensbaby?⁠
Be bold and shoot extraordinary! Make sure to tag your photos on IG with #Lensbaby, #ShootExtraordinary, and let us know what gear you're using. 📸 ⁠
---
Cathy is an avid nature photographer who enjoys pushing the limits of light and focus to create thoughtful images. She is also an accepted member of Click Pro, which is an association of professional female photographers. In front of her camera, you're likely to find pretty macro subjects, wildlife or a beautiful landscape.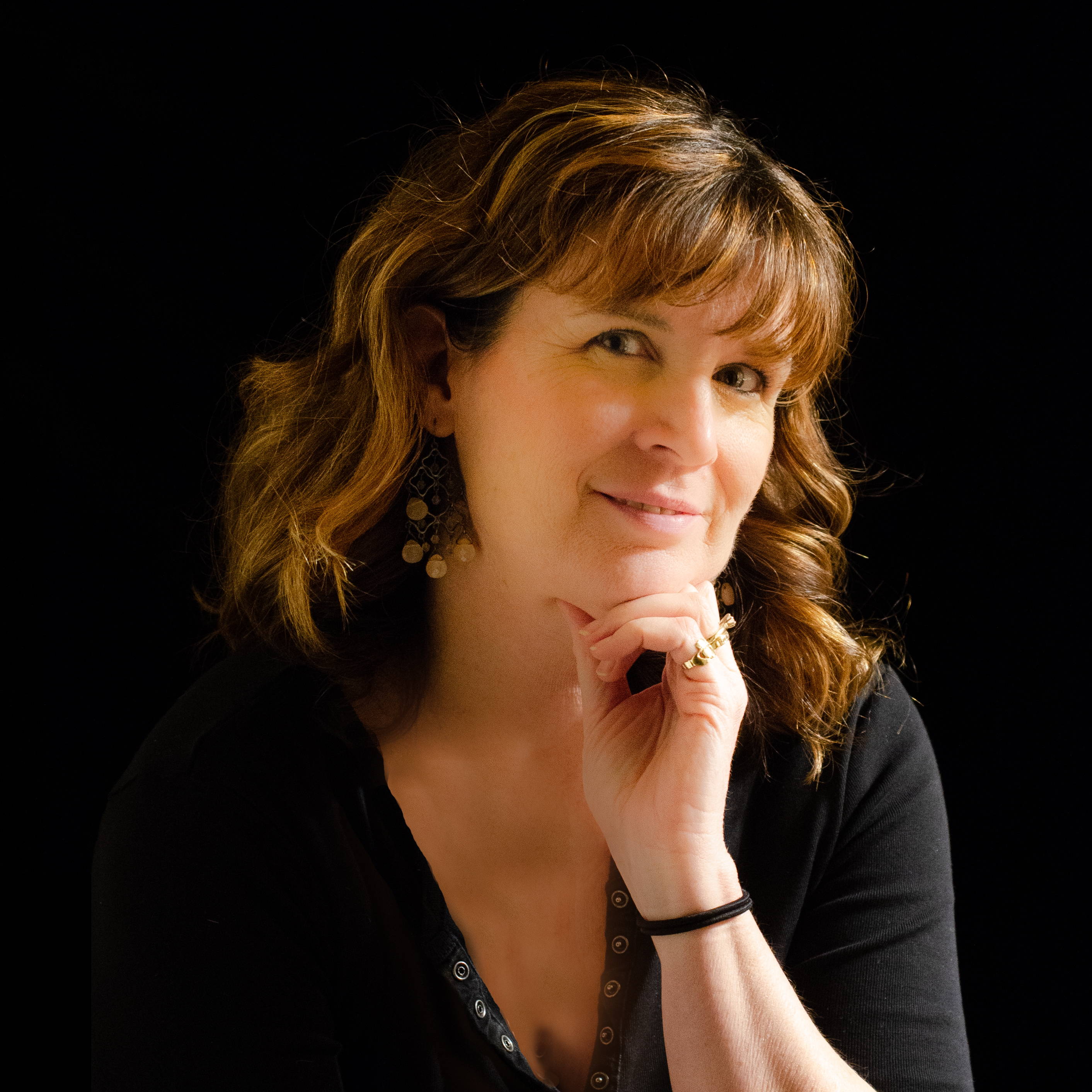 Follow us for your daily dose of art!