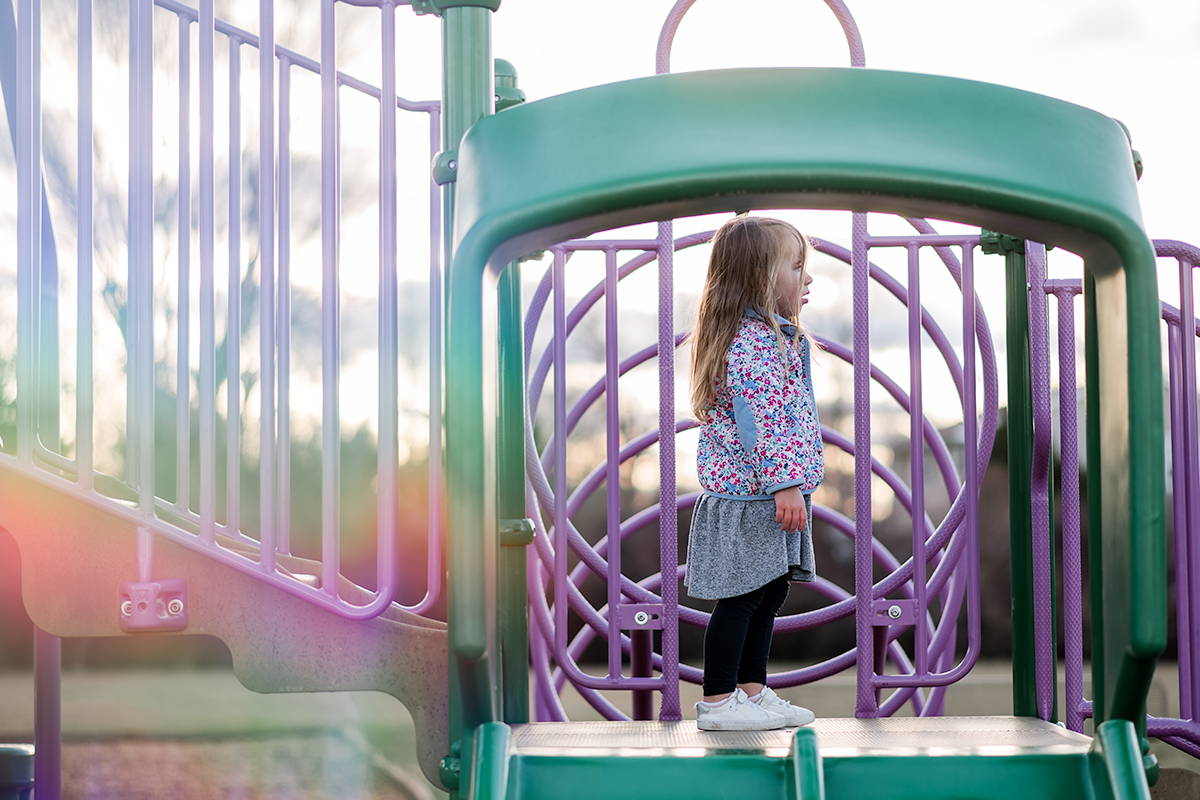 How to Use Framing as a Compositional Tool
When we display our precious printed photos, we often put them in a frame to add to the beauty and draw an attraction to the image. A picture frame can add even more beauty to an already beautiful photo. Similarly, we can use the framing compositional rule to draw attention to the subject. Framing a subject in a photograph draws the eye to the focal point right away.
Creating this structure can be done in many ways. Some of the ways to use framing that I will discuss are framing with actual frames, as found in nature, architecture, and more subtle techniques such as placing objects in front of the lens.
A simple way to frame your subject is to actually position them in a frame. This could be a window frame, door frame, or a mirror. My kids love looking out the window, and here were excited to look at the first snowfall up close and personal. I liked the way my daughter fit perfectly in the window.
In this photo, I was twirling in a dress just like my daughter loves to do. I chose to position myself at the end of a hallway and in front of a window, combining the leading lines of the hallway with the window's framing in the background.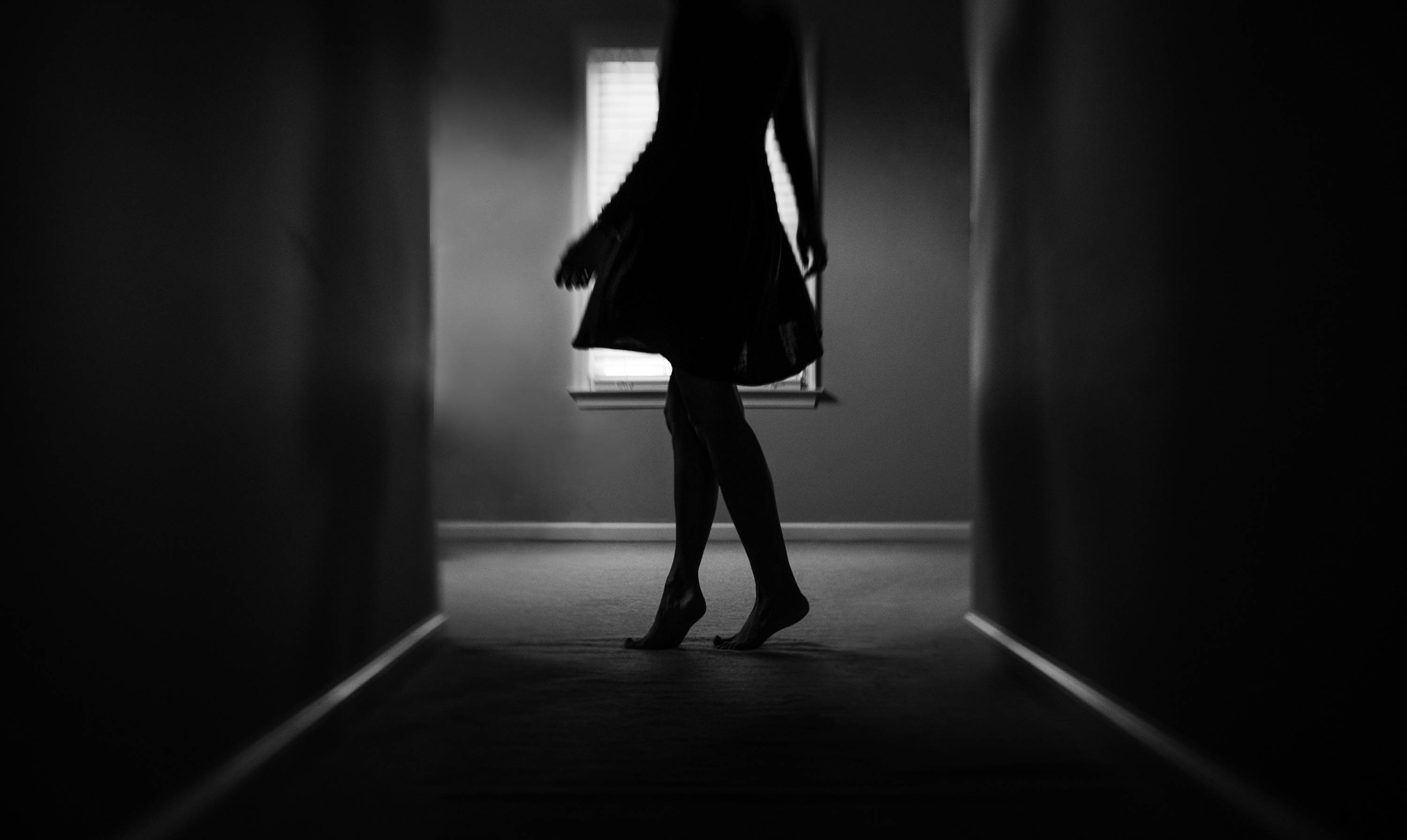 A fun way to include framing as a compositional tool is to use light and shadows. As I started to learn about photography and the study of light, I started noticing all the seasonal pockets of light that show up in my house. These light pockets change throughout the year depending on how high the sun is in the sky. I love how my family room gets this great, fun light on the wall during the cold season. My daughter's favorite activity is dancing, so it's amusing for me to capture her twirling as I frame her in the light that the sun draws for me on the wall. I ask her to dance in the area and take many shots so that at least one ends up perfectly aligned in the light.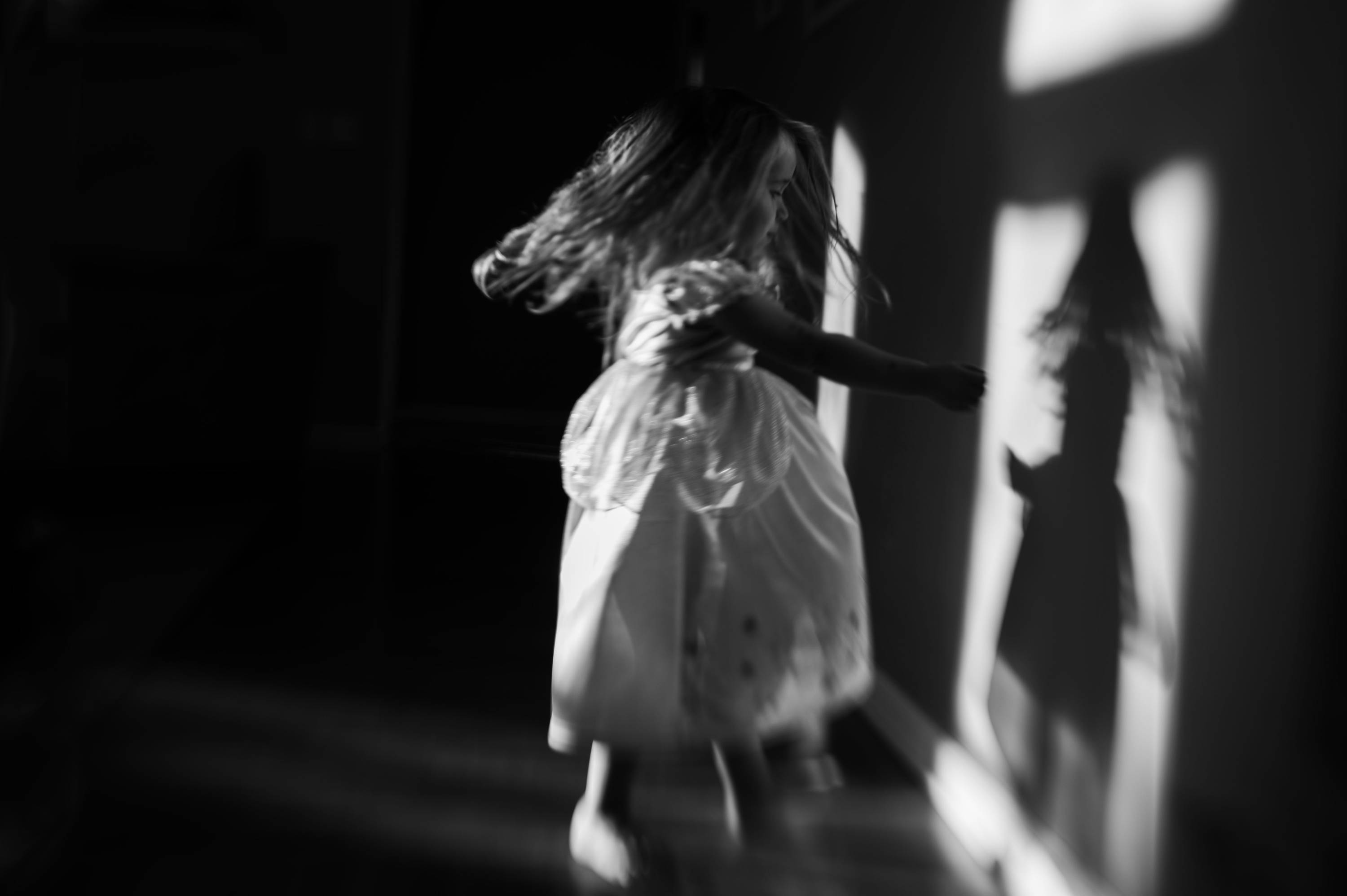 My dog also likes to model– when treats are involved, of course. Earlier in the day, this light is still in the middle of the room and casts a pretty harsh shadow when it's mostly sunny. I lined her upright in the pocket of light and asked her to stay. Since the light was pretty harsh, I exposed the highlights, and the rest of the room fell into almost full shadow.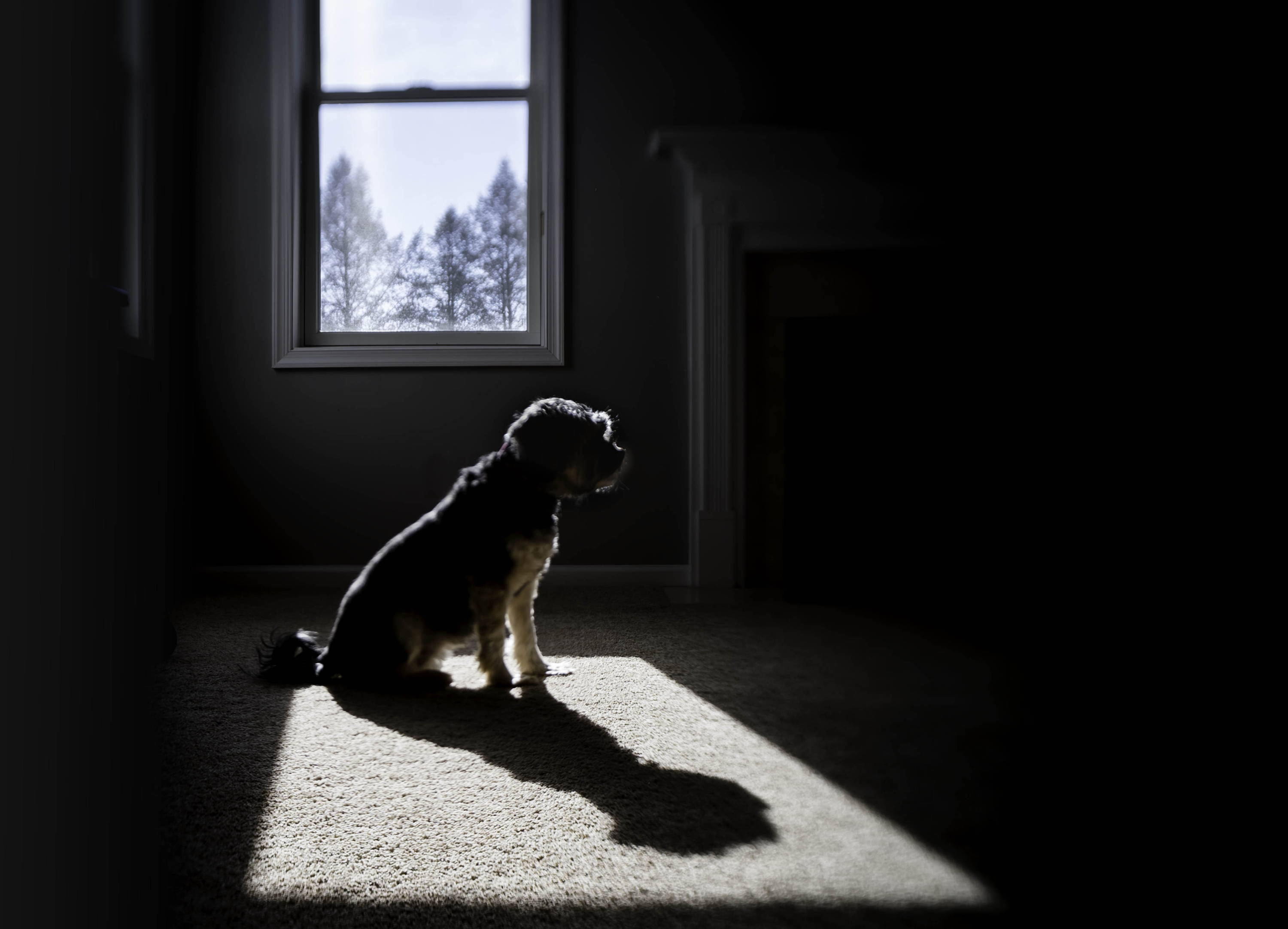 If you look for it, you will find that nature gives us a way to frame a subject with trees sweeping down or a clearing amongst a tunnel of trees. For a while, I have imagined taking this photo of my daughter running into a tree tunnel. The trees on both sides of her act as a frame as she runs into the distance. I used the Lensbaby Sol 45 here, which gives a sweet spot of focus surrounded by a beautiful dreamy blur. The blur complements the trees' framing well and adds to the compositional effect, drawing your eye right to her. I chose that particular day to take the shot because I liked that she was wearing a complementary color to the green trees, which made her pop out even more.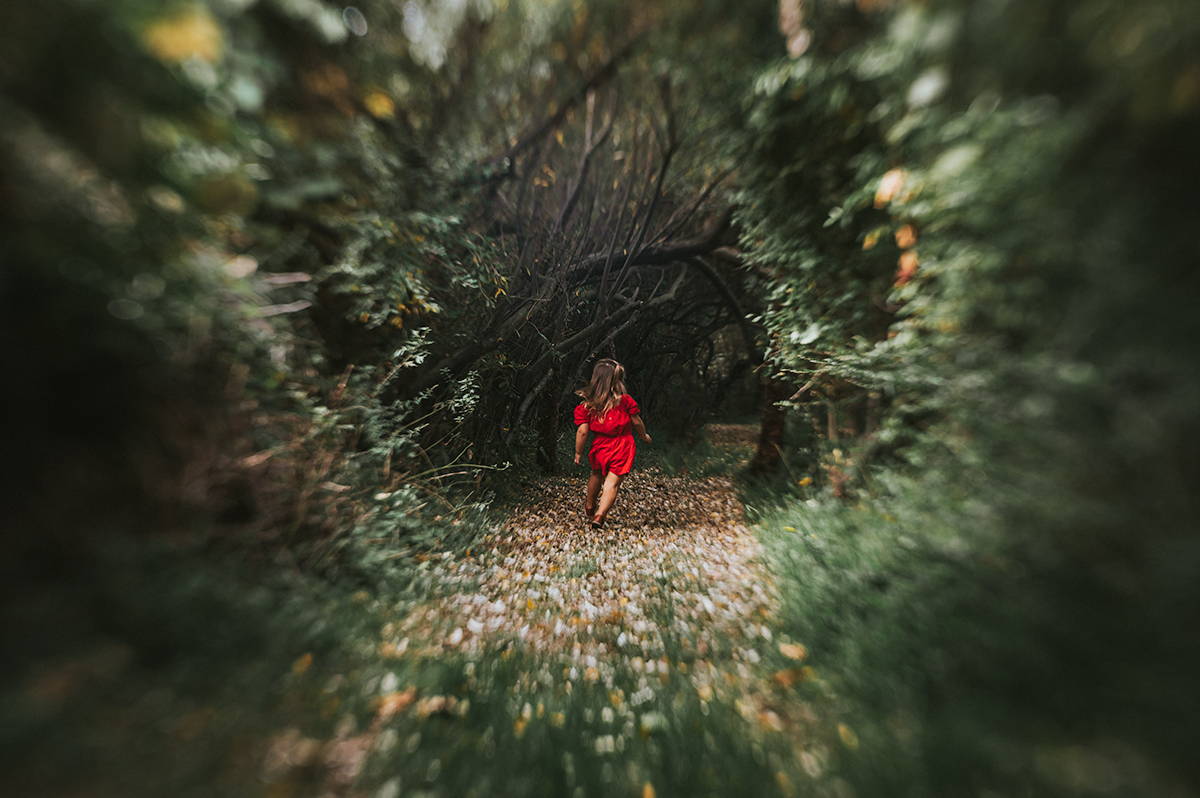 When photographing children, I found that a perfect place to find framing opportunities is at the playground. You can find so many shapes and lines. Here, I played around with the Lensbaby OMNI Rainbow Film Filter as my kids ran around and played. I was pleasantly surprised to find all the fun ways to frame them on the playground with the circles or even on the slide. Adding a rainbow in-camera is always a magical way to complement childhood playfulness.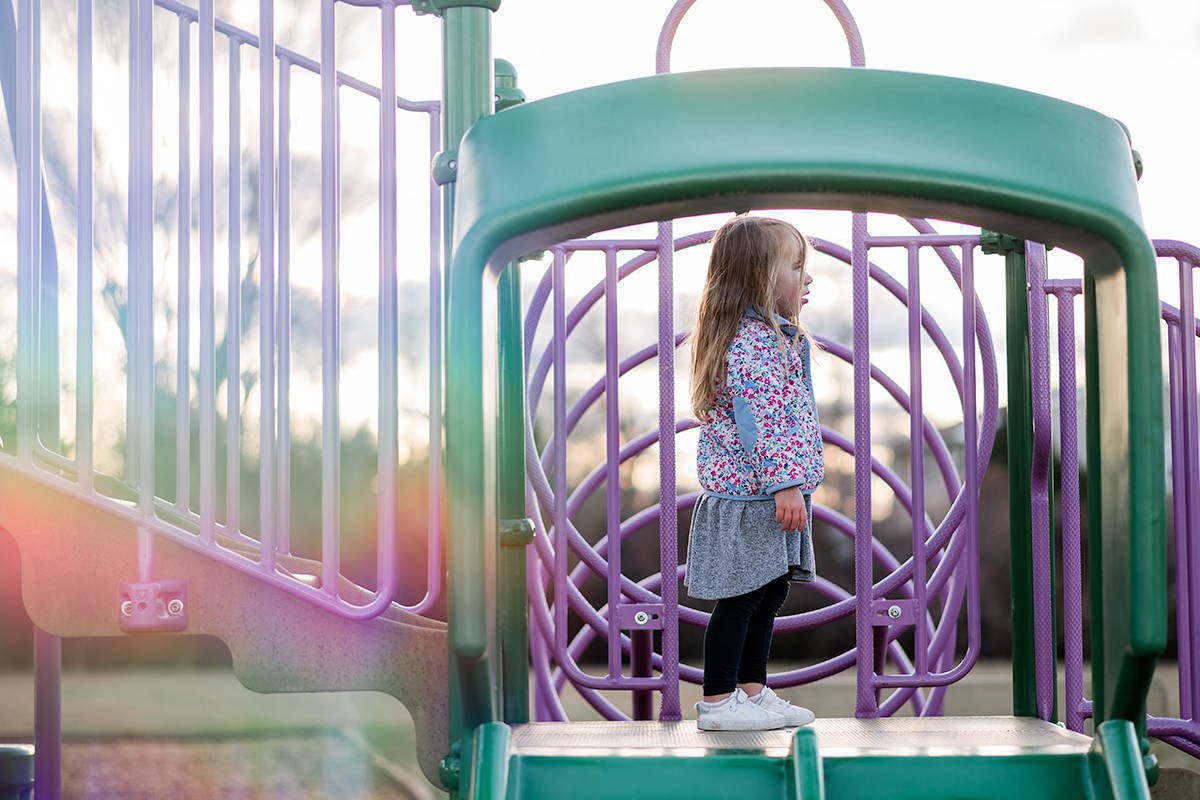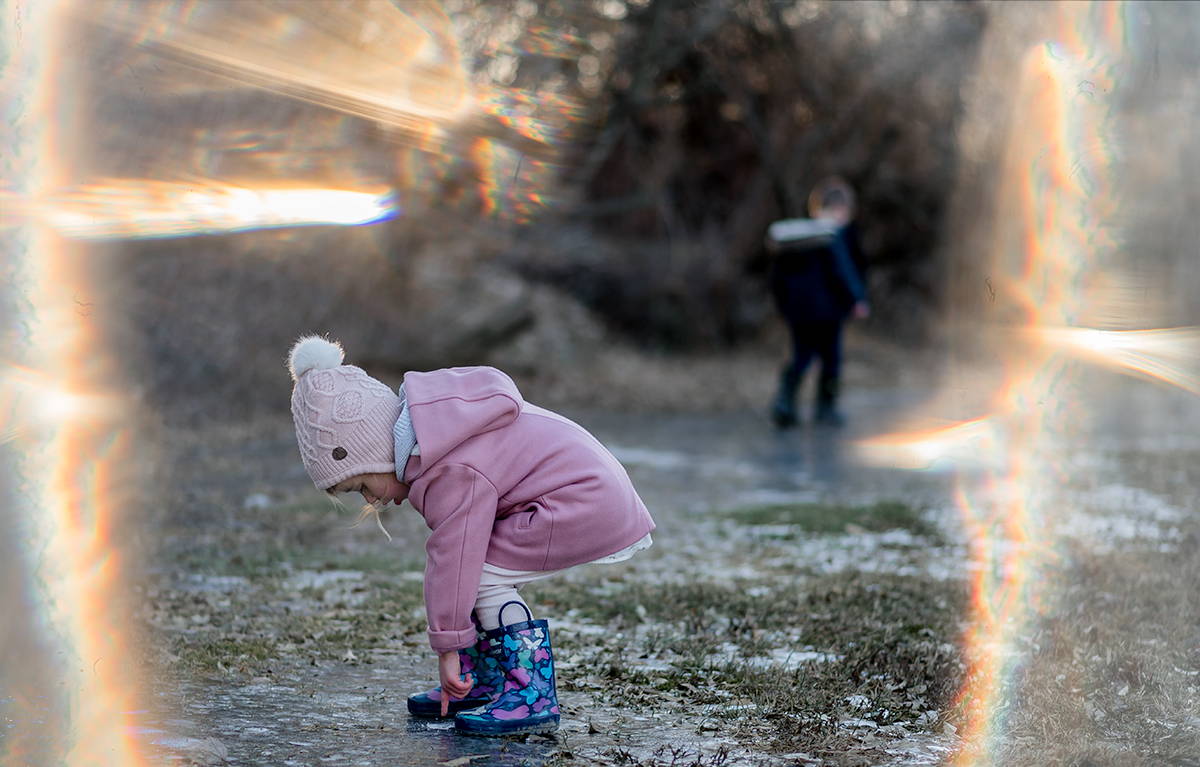 ---
"My dog also likes to model– when treats are involved, of course."
---
Objects in Front of the Lens
Adding a frame of your own is another way to draw more attention and highlight your subject. Some ways to do this is to shoot through a copper pipe, actually use an object and shoot through it, or frame with the Lensbabyy OMNI Filter System. One more fun way is to create a lens flare when shooting directly into the sun. Here, I had my beautiful friend stand in front of the sun, which was lowering. As soon as the ring appeared, I framed her face with it and snap! That is just one of the magical effects of Sol 45. A similar 'ring of fire' effect can be created with a copper pipe. Personally, I prefer using the sun and my Lensbaby lens.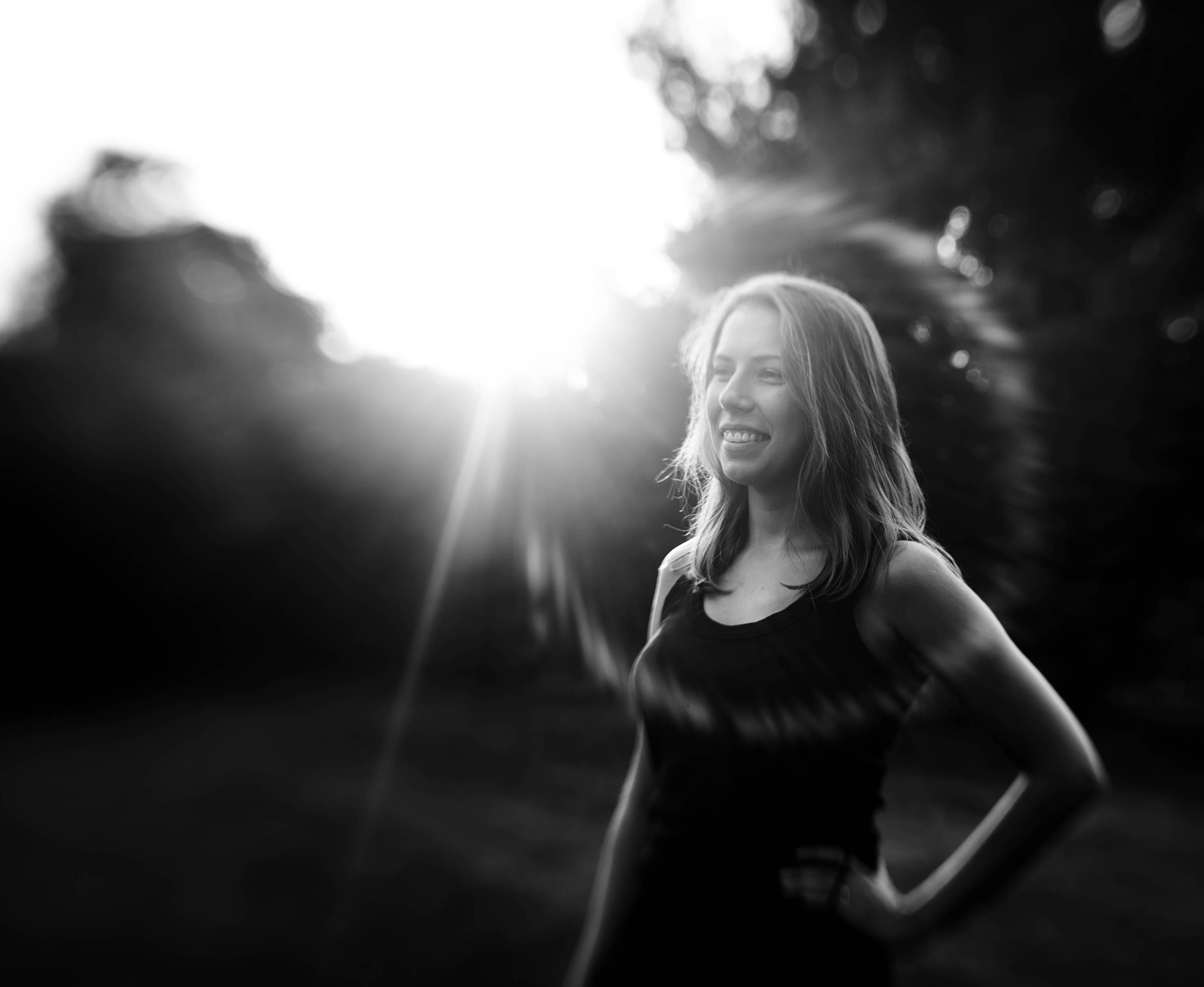 I hope these ideas help stir some inspiration when you go out to shoot next! I'd love to know, what are your favorite ways to frame your subject?
---
Magda is a hobbyist lifestyle and portrait photographer who takes photos of her two children and their everyday family moments.
Instagram
Follow us for your daily dose of art!