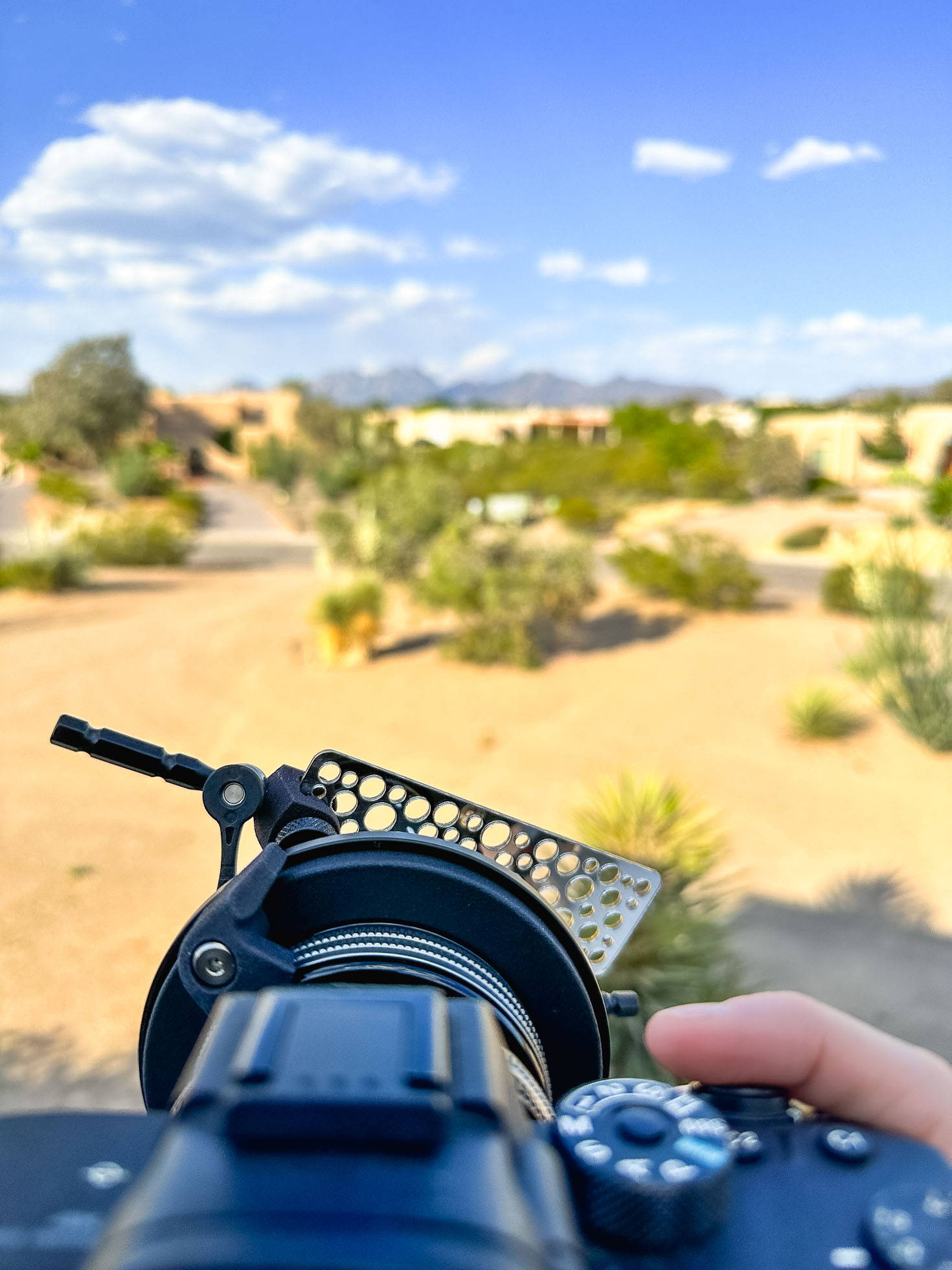 ---
As an OMNI fanatic, I have acquired quite a collection of wands and expansion packs. But I have always handheld my OMNI, which limits me to using one wand at a time. Especially when shooting with the Edge 80, Edge 35, or Soft Focus II paired with the Composer Pro II, I often wished I could mount my OMNI to free up my hands and allow me to use multiple wands. Seemingly, Lensbaby read my mind and created the CP II OMNI Mount.
This gadget is everything I had hoped for! The ease of use and ability to use more than one wand at a time has been spectacular. In this blog, I'll take you through how I use the mount and why I think it is a must-have for those shooting with the Composer Pro II and Optic Swap System.
The CP II Omni Mount attaches to the CPII securely with two claps. It allows you to control the manual focus ring, and you can rotate the mount to adjust the effect. I've found it easy to quickly attach and simple to use while maintaining the functionality of the Composer Pro II.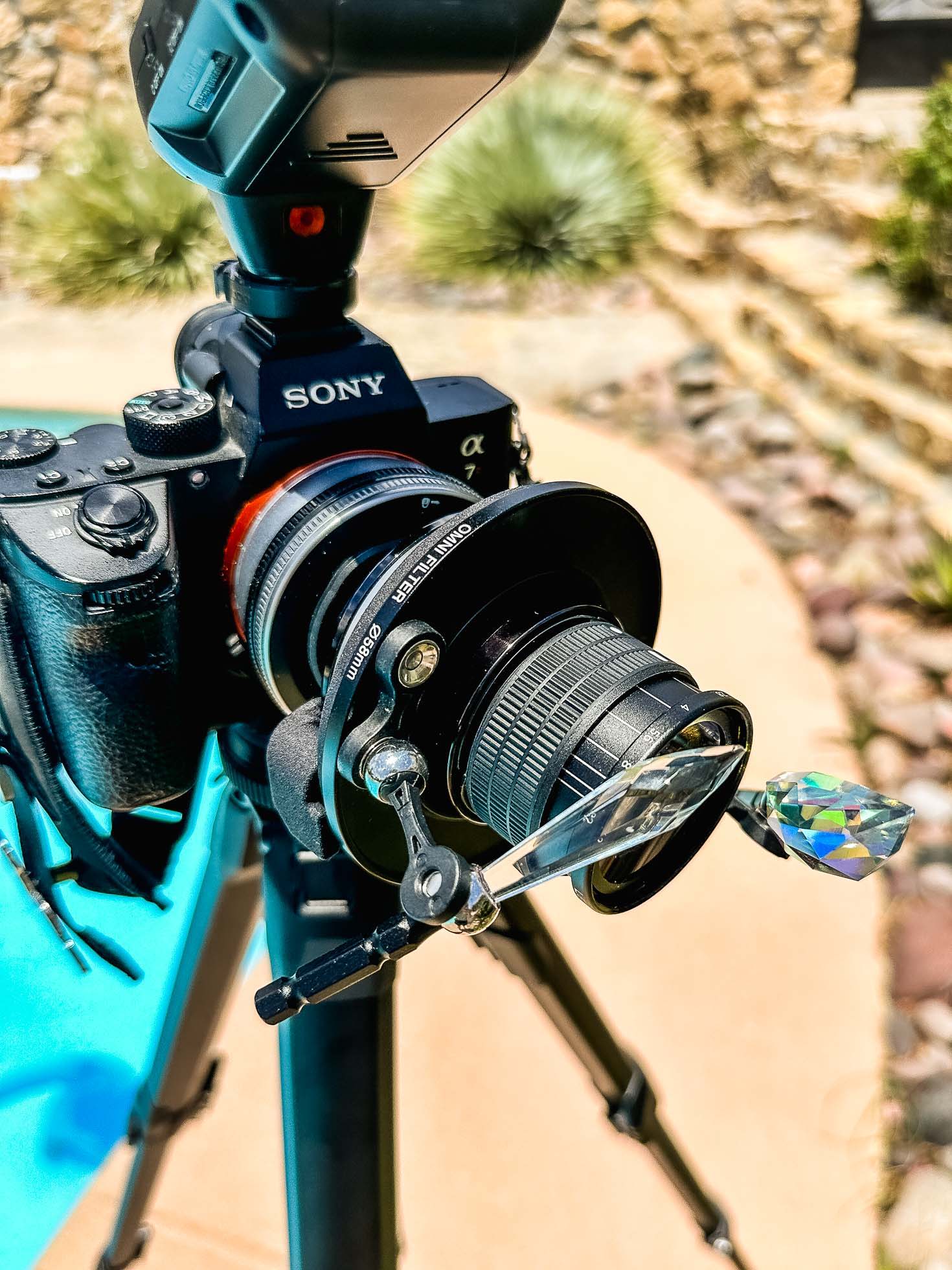 To demonstrate this, I took out my camera and played with both OMNI and off-camera flash. I was trying to recreate a golden hour feel with my flash and CTO (color temperature orange) gels, paired with OMNI to add color, fun flare, and bokeh. I started with two different crystal wands, pictured below.
These gave the image a fun bokeh and added great color and vibrance to the scene. They also added a painterly feel.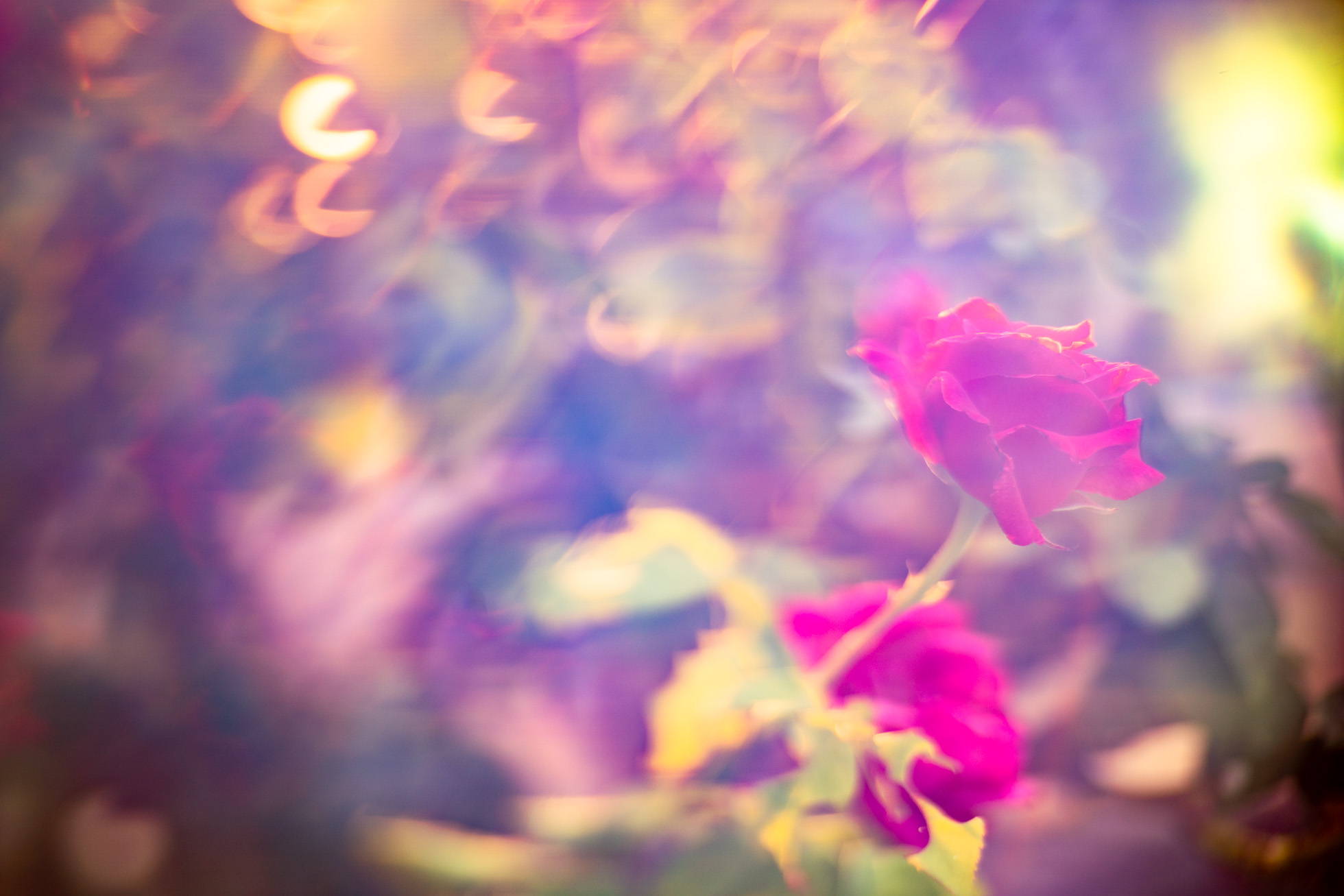 Since I had my OMNI wands on the ring and my camera on a tripod, it truly gave me the freedom to play around with the positioning of the wands. As I mentioned, this mount allows for the functionality of the CPII. You can still twist the focus ring and tilt the CPII to get a slice of focus with the Edge optics.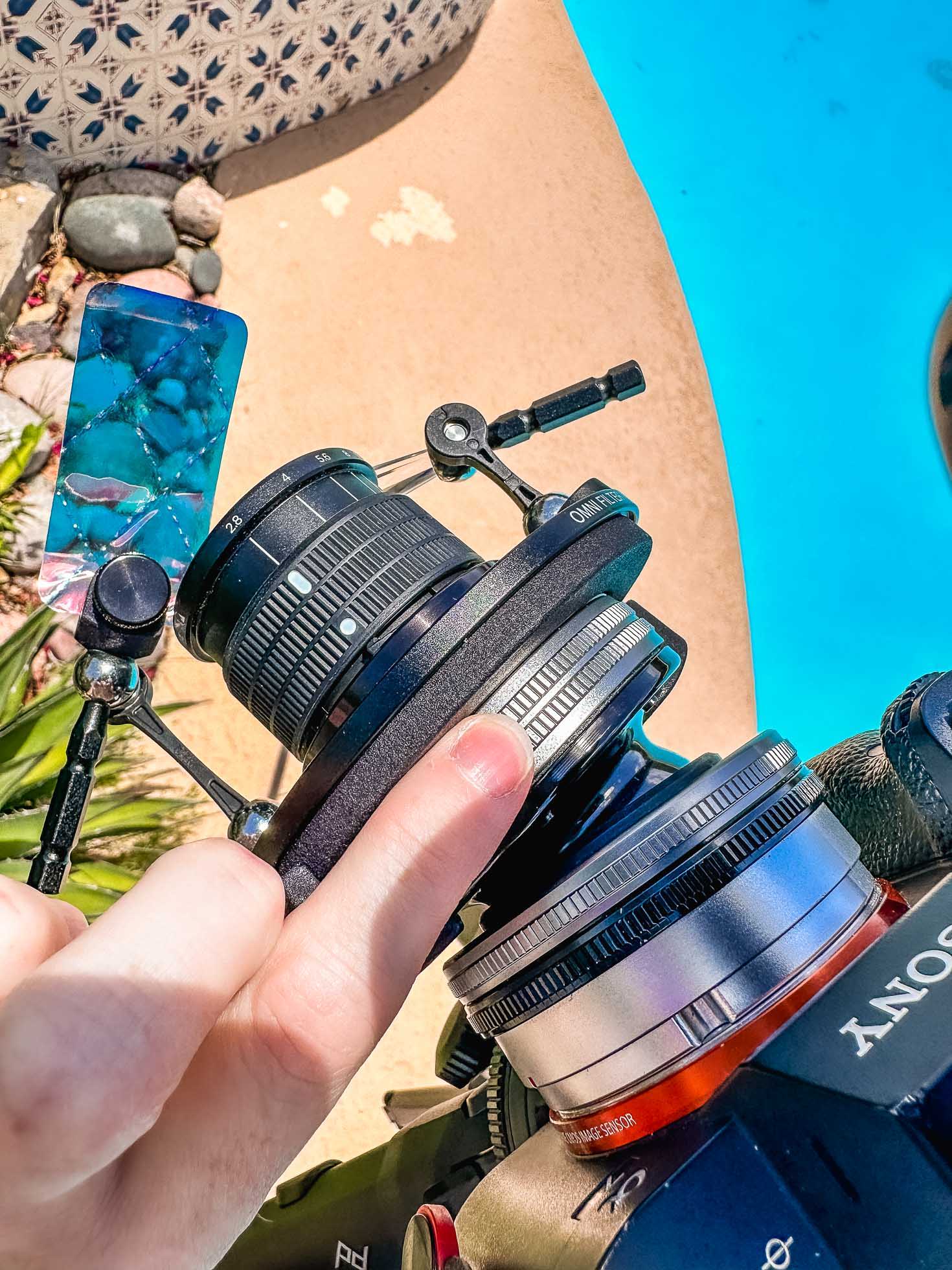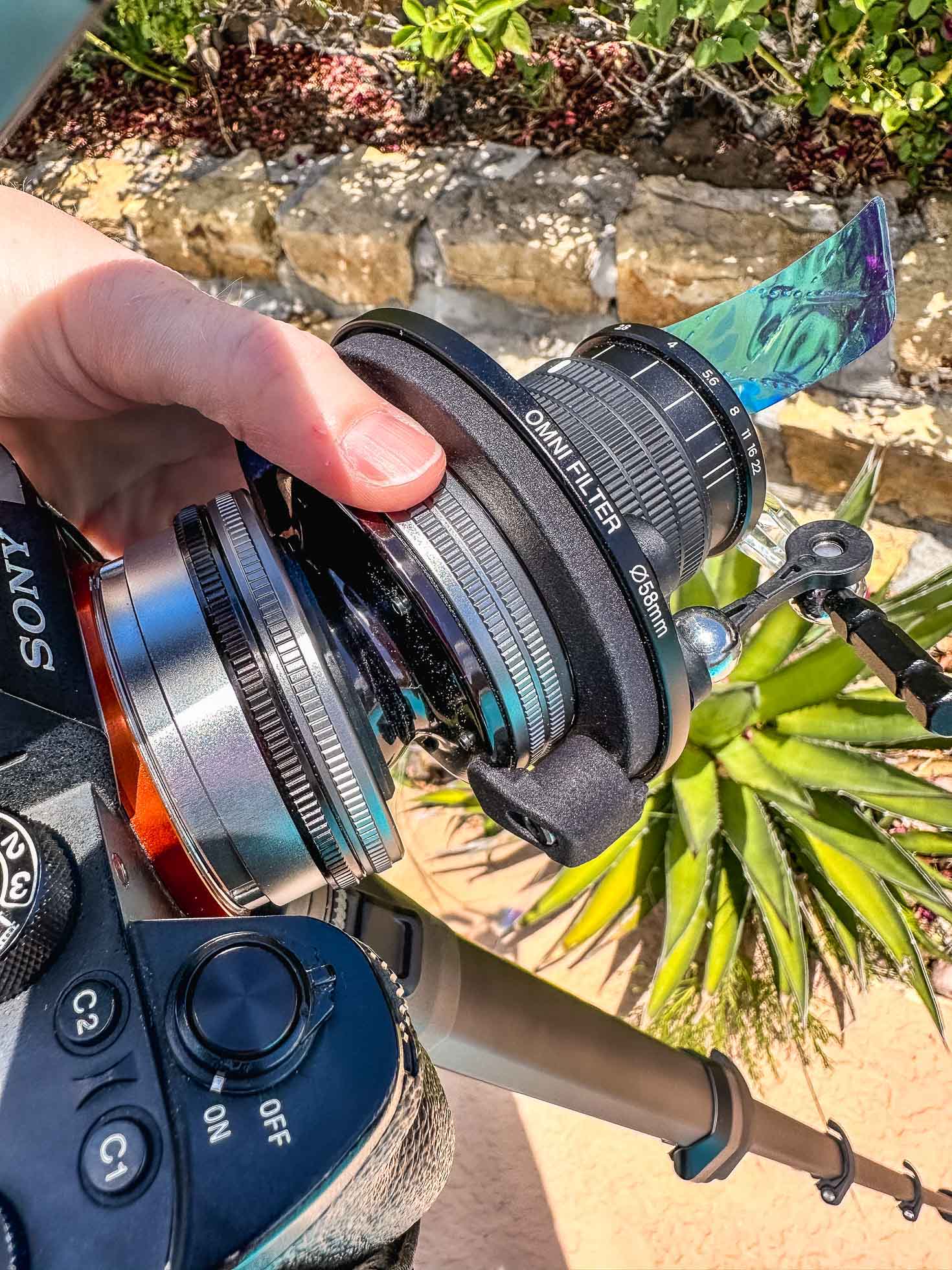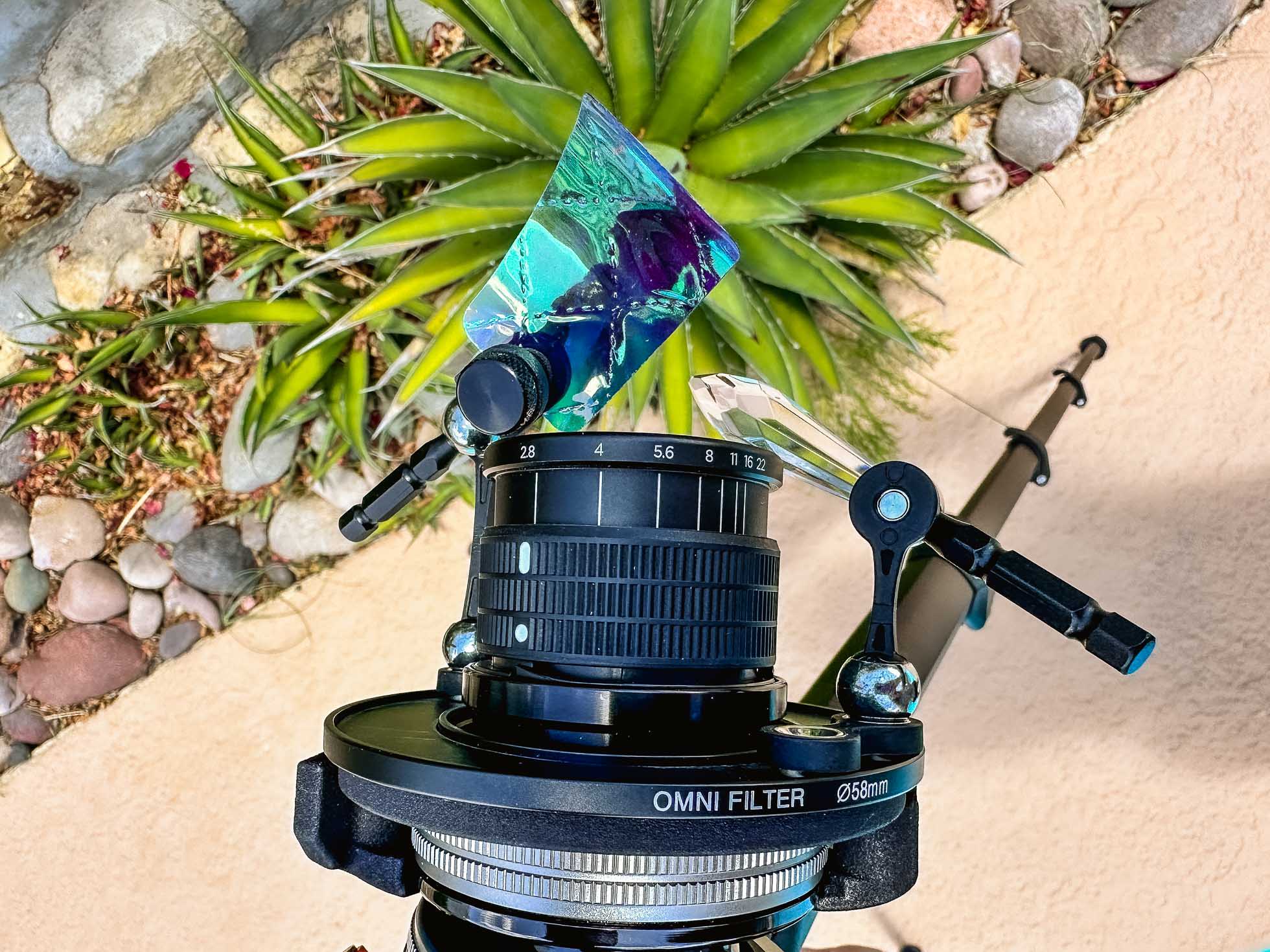 You may notice that I switched wands here and added more color with the quilted film from the OMNI Color Crystal Expansion Pack. I loved what this added to the frame and experimented with how the flash changed the mood and tones when paired with this OMNI setup.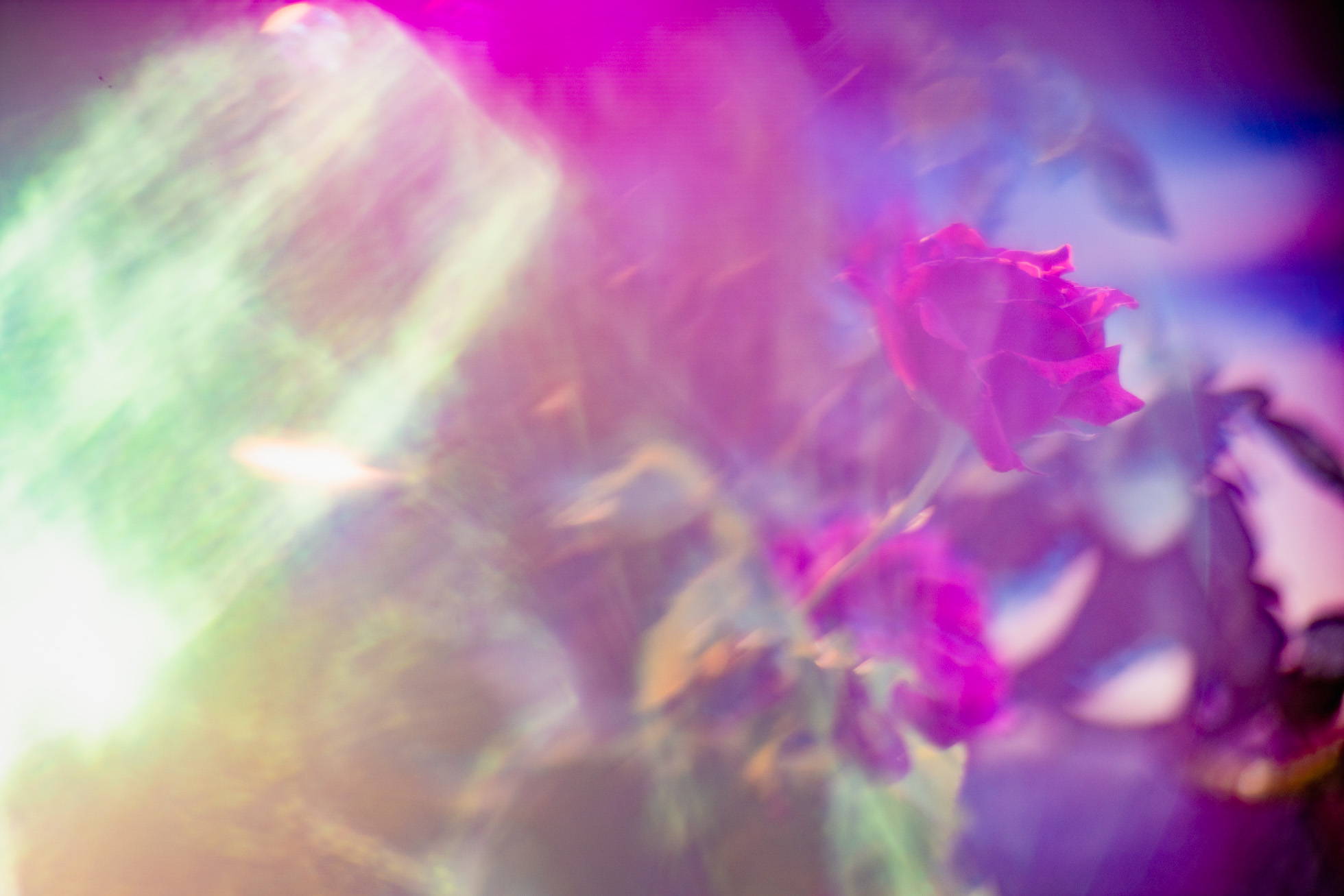 What caught my eye in this image is the flare produced by moving the wands around the frame until they caught the light.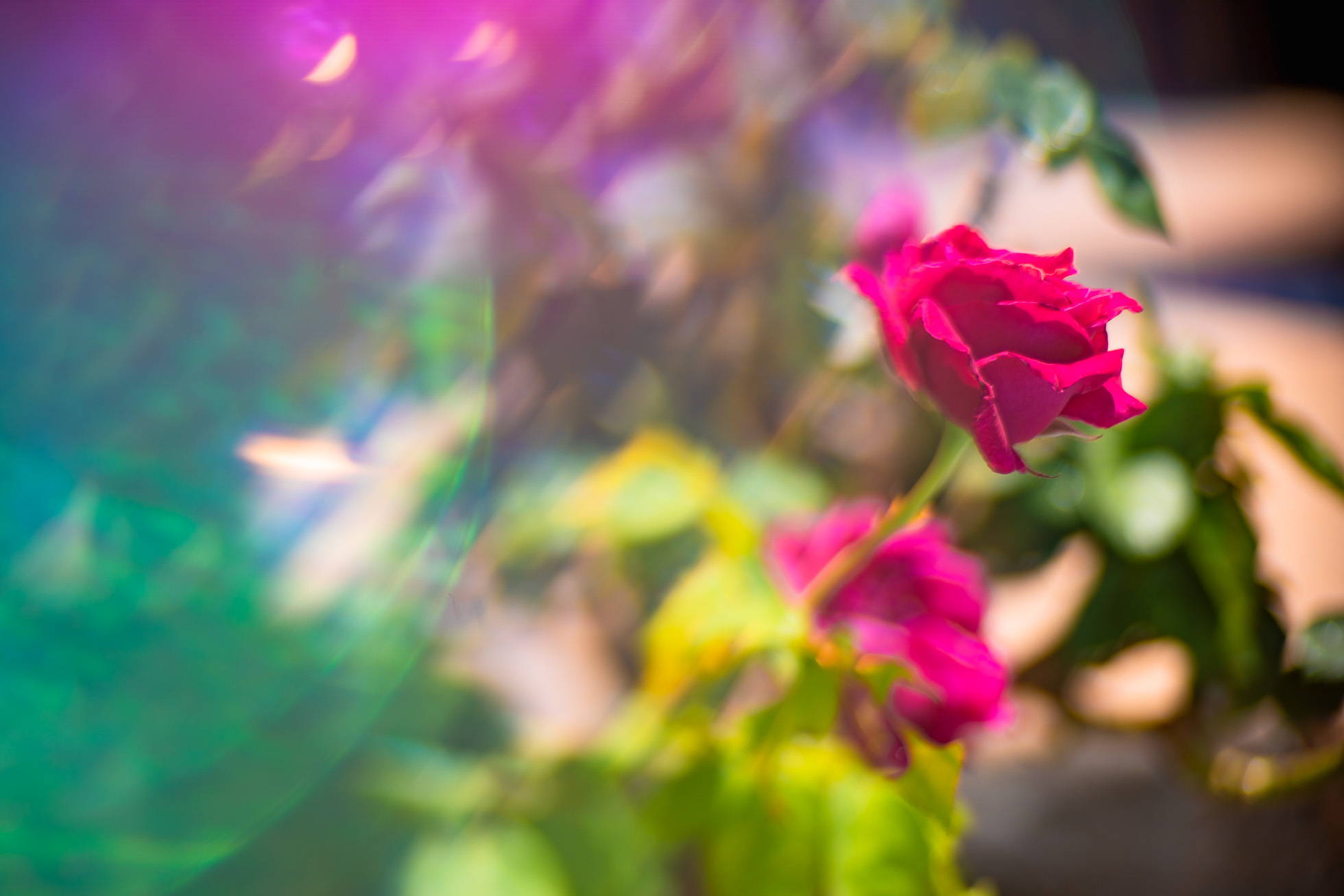 ---
"You can still twist the focus ring and tilt the CPII to get a slice of focus with the Edge optics."
---
Subtle differences can be achieved by twisting your wands slowly and/or moving them in a circle around the mount.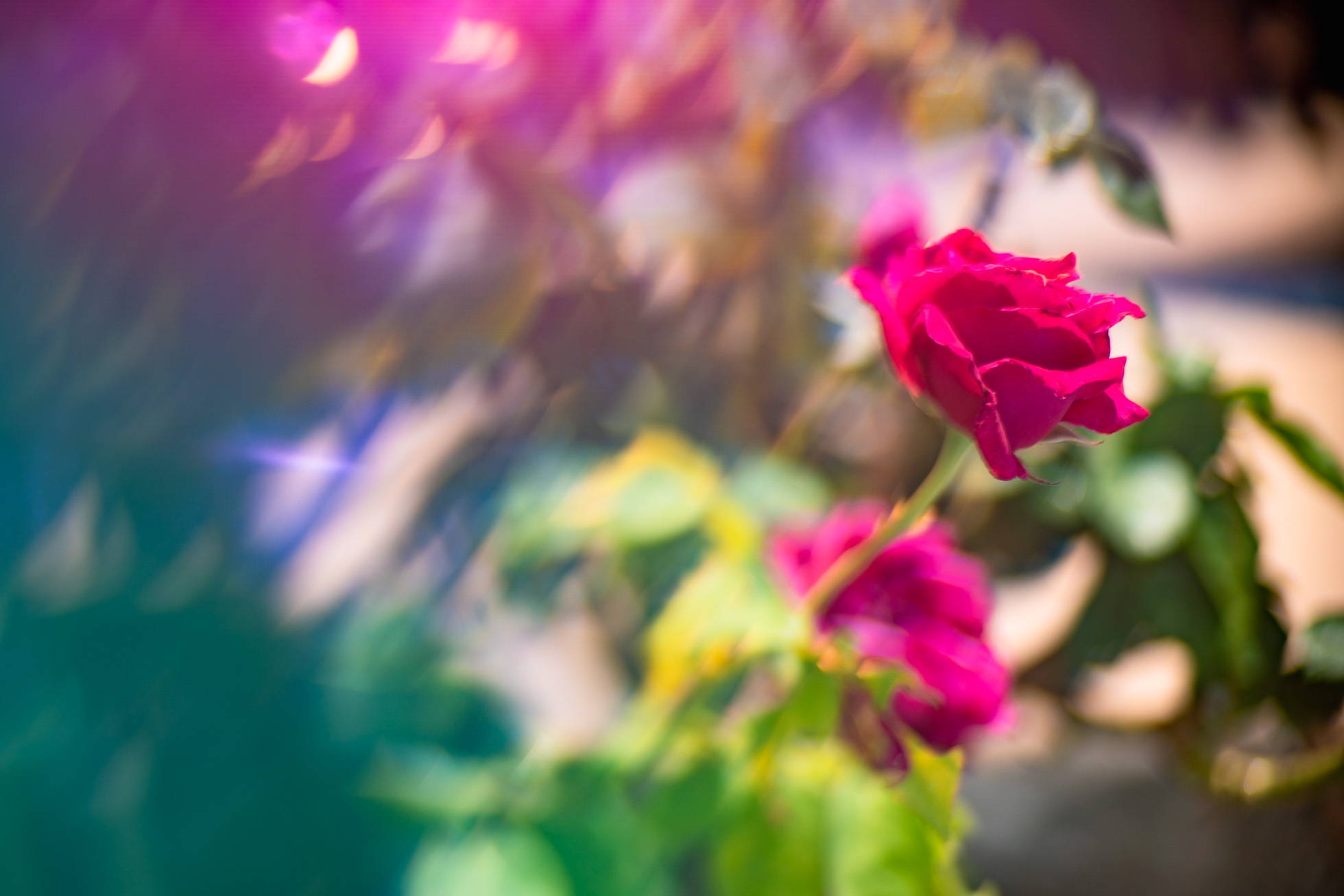 This image was taken without flash, emphasizing the blue tones from the quilted film.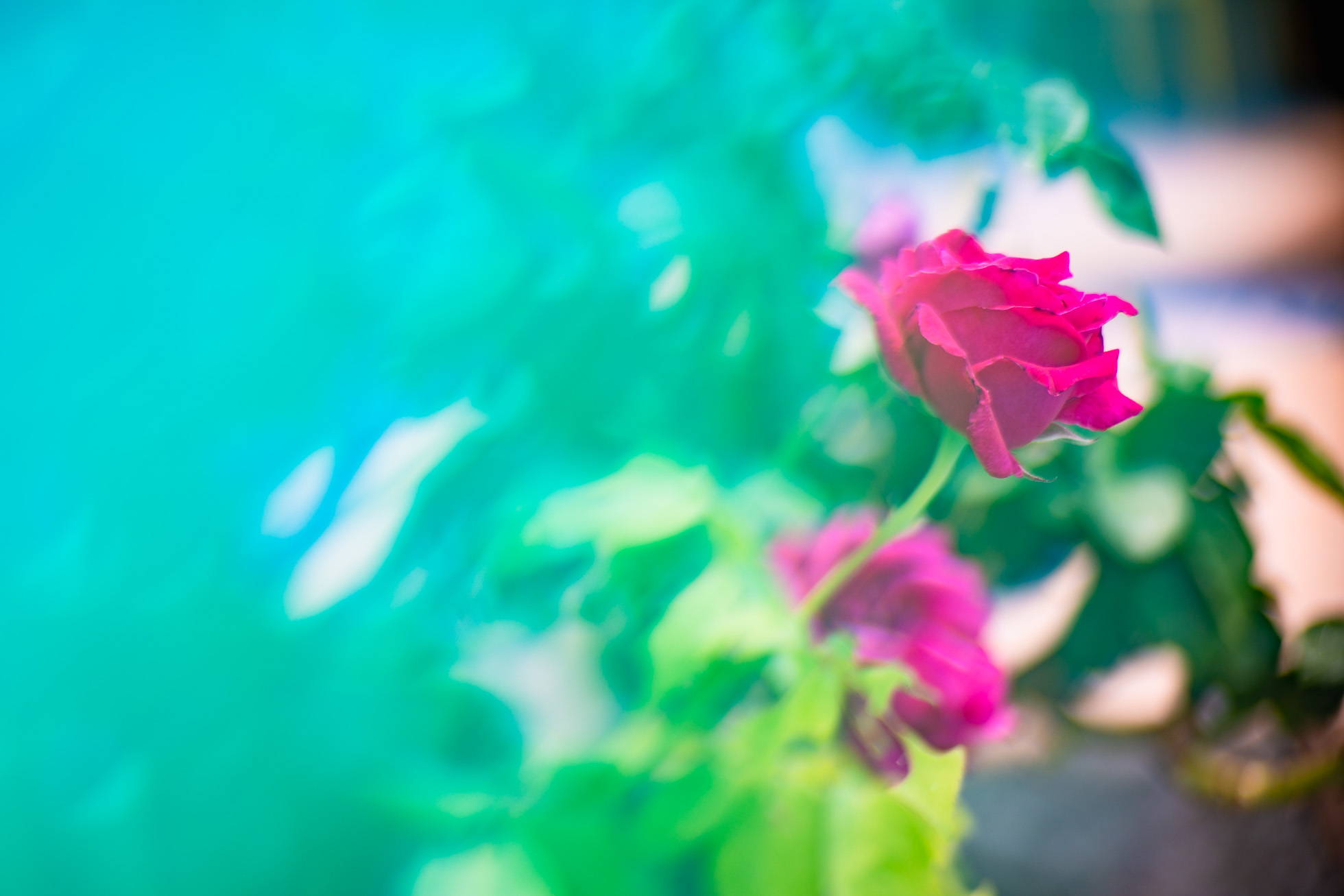 This image was taken with the flash and CTO gels added back in. You can see it warms up the scene and brings in a bit more bright bokeh and flare.
For this final image from the set, I increased the shutter speed to 1/2000, and you can see how it brought in a bit more contrast and deepened the tones.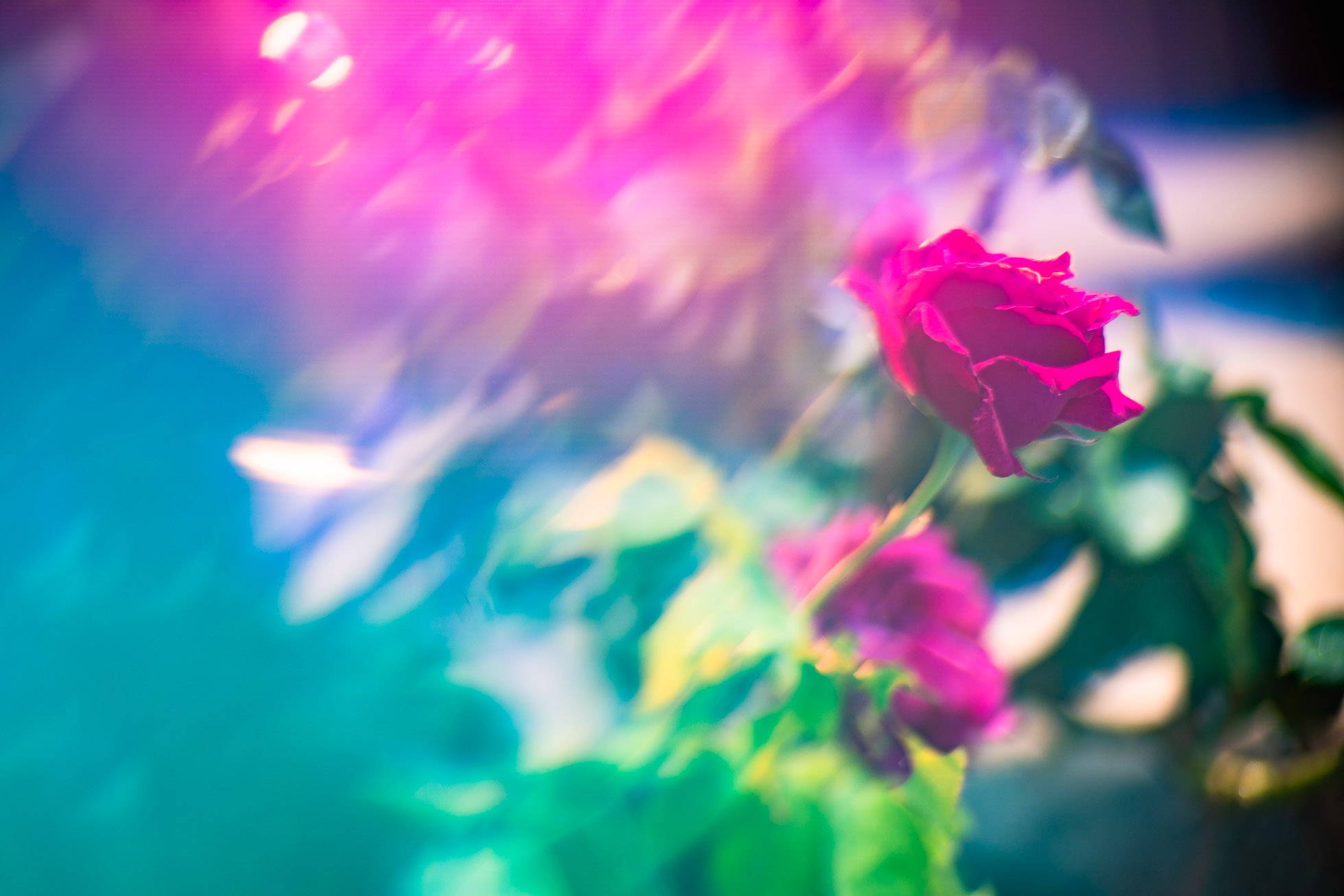 I also want to share that while it is super convenient to use a tripod, this setup also works well without one.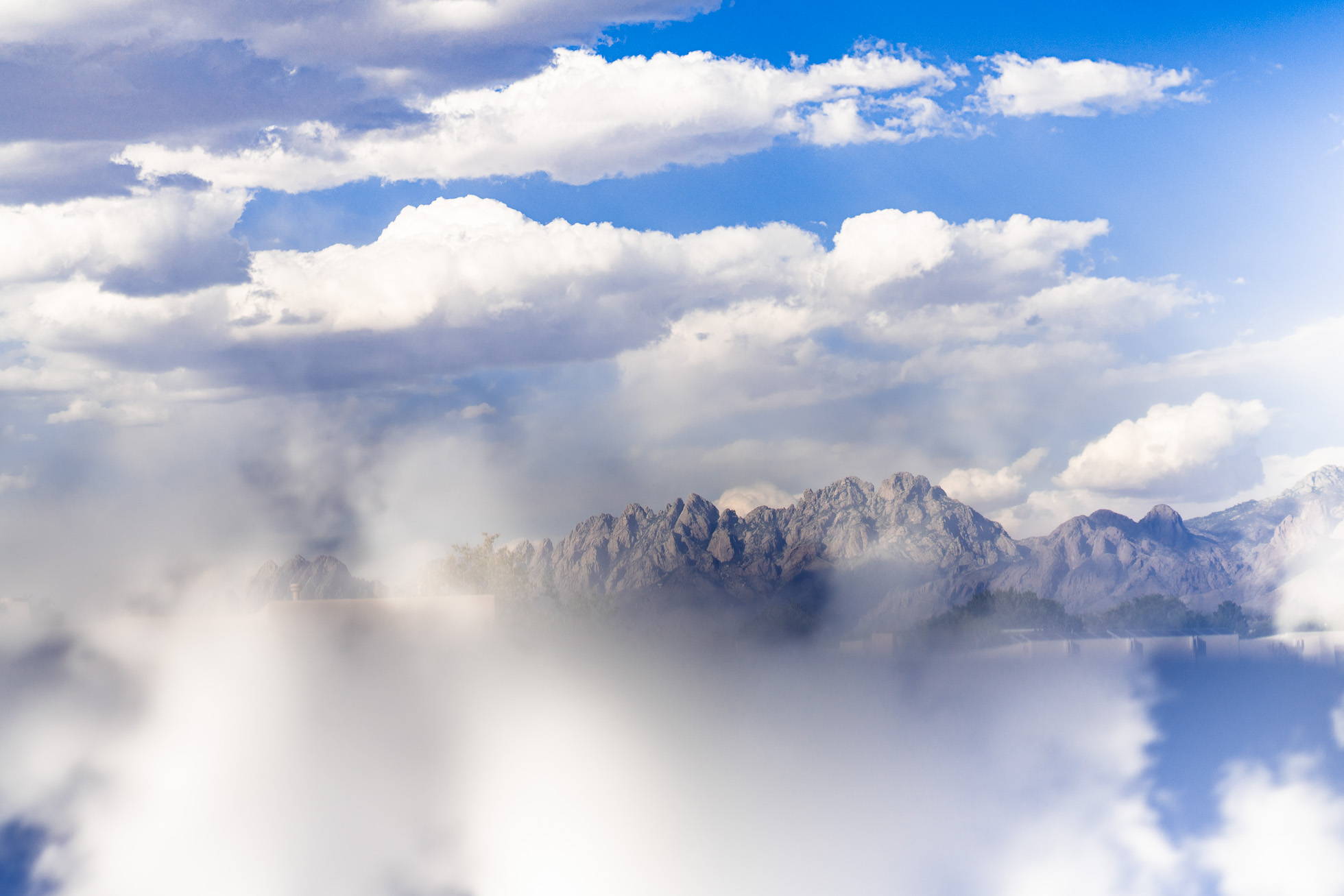 I took my camera to our deck and captured the mountains for the above image. I still used two wands, but this time I used the small Swiss cheese wand (silver/gold) and the reflective wand (silver/gold). Here is what the setup looked like:
The ability to mount and use multiple wands with the Lensbaby Composer Pro II and Optic Swap System is a huge plus!! This is one of my new favorite tools from Lensbaby, and I highly recommend it. The creative opportunities are endless, and this mount is such a joy to use!
Want your shots featured by Lensbaby?⁠
Be bold and shoot extraordinary! Make sure to tag your photos on IG with #Lensbaby, #ShootExtraordinary, and let us know what gear you're using. 📸 ⁠
---
Ally was born and raised in Las Cruces, NM and has spent half a decade in Appleton, WI. She is a wife and mother, and animal lover.
She savors a warm cup of coffee every morning, and will never turn down a chocolate-chip cookie. She is obsessed with photography, and will sit for hours
discussing the ins and outs of the art. She currently dedicates most of her time to documenting her family adventures, but is experienced in family portraiture and weddings.
Website
Instagram
Facebook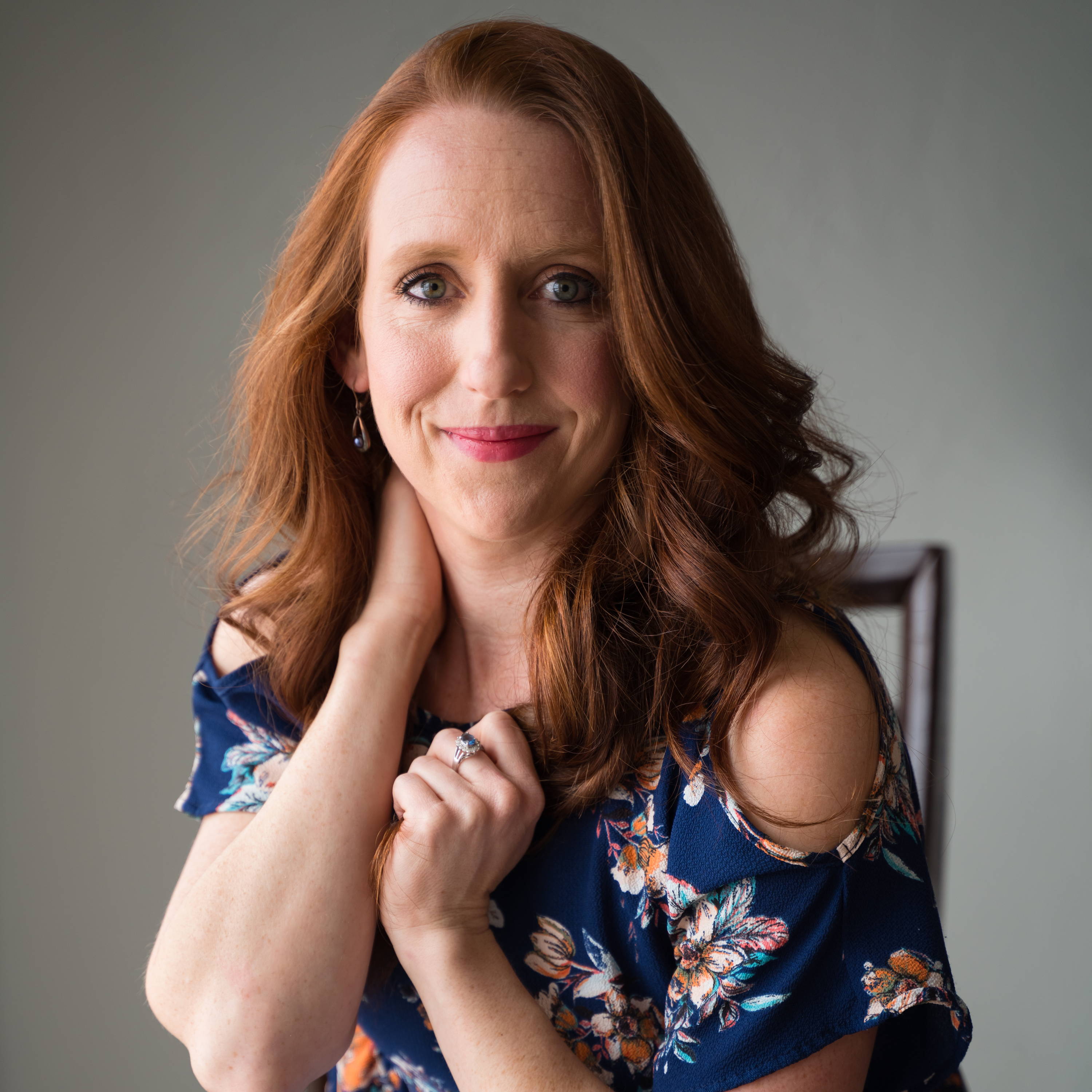 Follow us for your daily dose of art!