Optic Swap Macro Collection
$599.95 4 reviews
The Optic Swap Macro Collection was built for photographers who want to get up-close and personal with their subjects and use different types of filters in photography. Create extraordinary macro shots or miniaturize a life-size city or landscape scene all in-camera. This Collection includes a Composer Pro II with the Optic Swap powerhouse optics - Sweet 80 and Edge 80 which have a 19" working distance at minimum focus when used without macro accessories.With the included+1, +2, and +4 anti reflective multi-coatedmacro filters,each of these optics achieve a maximum magnification of greater than 1:1 with a minimum working distance of 3.25 inches. It all comes, along with a heavyweight Lensbaby lens cloth, neatly packed in our Small Optic Swap System Case. 
Optics Included:
Sweet 80

- An 80mm f/2.8 Optic with Sweet Effect -

Bring tack sharp focus to your subject while the surrounding area fills with compelling streaky bokeh.

Edge 80

-  An 80mm f/2.8 Optic with Edge Effect - Draw attention to details in your portraits or maximize your miniaturized landscapes. The 80mm Edge 80 Optic tilts your focus into a slice, revealing smooth, round bokeh.
Customer Reviews
Write a Review
Ask a Question
08/13/2021
Gwen A.

United States
I recommend this product
does make fascinating pictures
The system reviews stated that the Lensbaby OmniPro system is difficult to learn. If you are used to shooting manual it really isn't. It also is not difficult to change the optics out of the OmniPro if you watch the video. It will help you create fascinating images. The macro on the lens themselves isn't all that so you will need the macro lenses included in the kit. They are a lot of fun.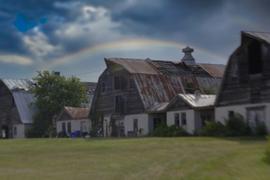 07/15/2021
raul.farfan@gmail.com

United States
I recommend this product
Amazing lenses
The effects I get through these kit is quite amazing... still learning but so far fantastic!!