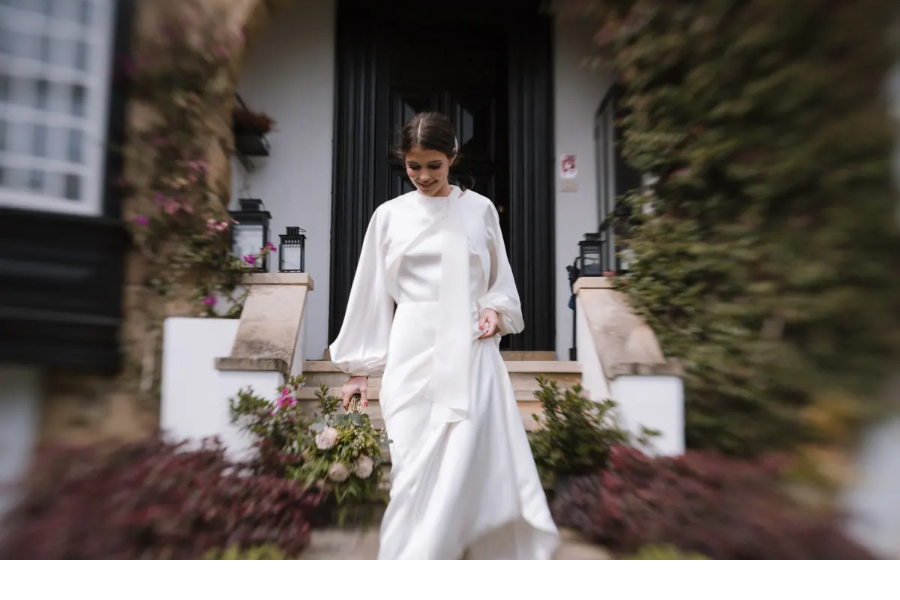 Professional fashion and wedding photographer, Manuela Ortega, is documenting her experience working with different bridal designers to capture the texture and depth of these beautiful wedding gowns. Read on to see how Manuela is able to use her Lensbaby Sweet 50mm camera lens to capture the movement of the fabric and take creative photographs like you've never seen before in fashion & wedding photography.  
---
I usually work with Beatriz from @lasbodasdetatin, making shootings for different brands of bridal atelier designers. I have been working with her for five years, and we have a lot of synergy. She is in charge of creative direction in our shootings. If there's one thing I like about her, it's that she never shuts down any ideas and lets me be free with my creativity. For example, I recently decided to introduce in my professional sessions my Lensbaby Sweet 50mm lens. With it, I have managed to make that leap of quality and creativity that I think sets me apart from other photographers.
We met before the shooting day, and Beatriz explains what the brand wants to get with the photo shooting and its philosophy. And I propose ideas and locations for it, and with all that information, she creates a "Briefing," which is the basis on which we work on the days we make the photo sessions.
We like to get the dress out the way it is in motion. The easiest thing is to tell the model to put a particular posture and take a photograph, but we would not manage to convey it as it is the dress. So you have to get the movement throughout the photograph.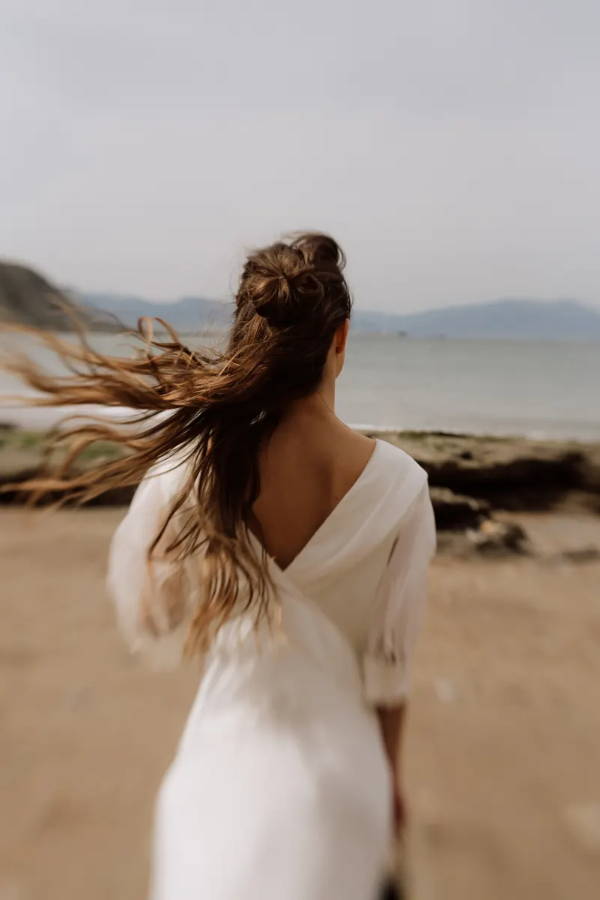 These photographs are part of three days of photo sessions that we held to open a bridal workshop in Bilbao, ANAGRAM, that works with brands such as ROMANCERA MADRID, INES NUÑEZ DESIGN, MIMOKI or FLOR DE ASOKA. They are very "top" brands in Spain, and we needed the result to be something special, far away from conventional photo shootings.
With the Lensbaby Sweet 50mm lens, we get that "added value" we were looking for. With it is very easy to capture the movement of the fabric when the model is walking, the textures, the delicacy of the designs, or the complements. Future brides want to see what the moving dress looks like. Also, future brides want to see what that dress would look like in a real situation, leaving home, for example, on the way to the ceremony.
---
"Let the movement cleanse you and take away everything you don't need near you."
---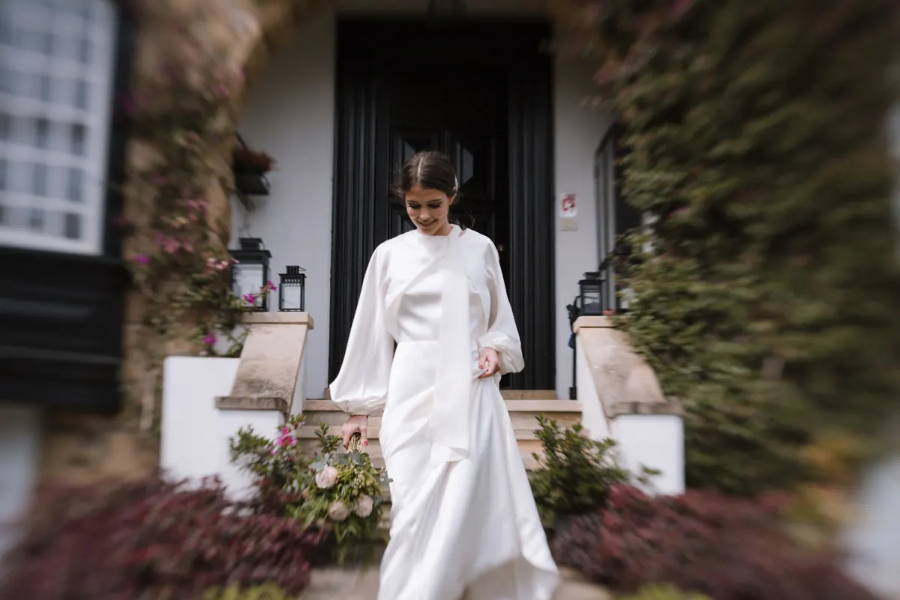 Brides like to see the detail of how the back of the dress is, the textures, how that dress looks with a certain hairstyle or complement.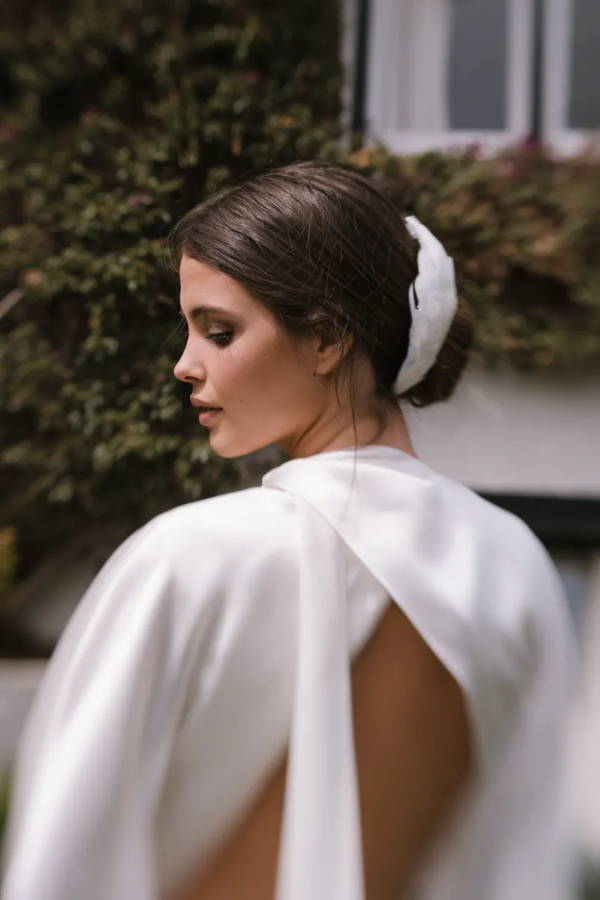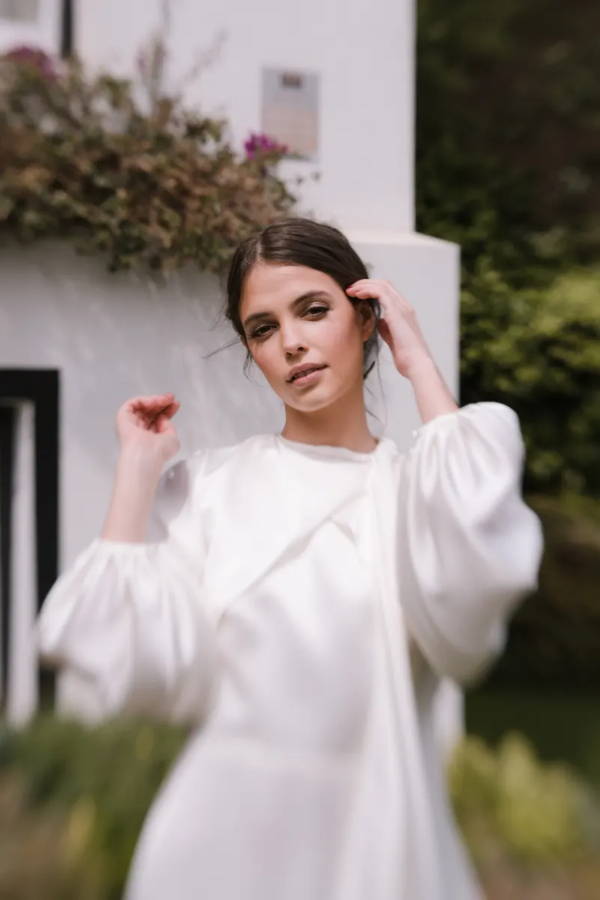 WHAT WOMAN DOESN'T FEEL LIKE GETTING MARRIED AGAIN BY LOOKING AT THESE PICTURES?
I love that melancholic point of some photographs. We always want the model to be as natural as possible. Future brides need to identify with her. That's the best way to connect with people. Isabel Esquina was, in this case, the most suitable model to be the image of these brands.
Without a doubt, working with people like Beatriz de @lasbodasdetatin, who is open to experiencing another type of photography, more artistic, is a real pleasure.
It is also a pleasure when Patricia from ANAGRAM tells you that she is willing to repeat and that the photographs are a marvel. Who doesn't like to hear how beautiful a job has become? I certainly won't get tired of saying it... love my job!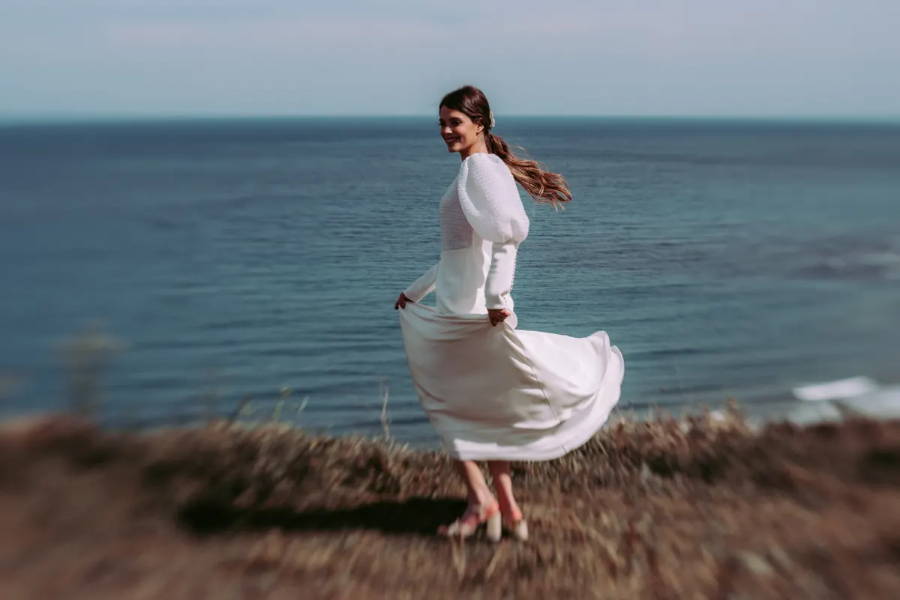 Want your shots featured by Lensbaby?⁠⠀
Be bold and shoot extraordinary! Make sure to tag your photos on IG with #Lensbaby, #ShootExtraordinary, and let us know what gear you're using. 📸 ⁠⠀
---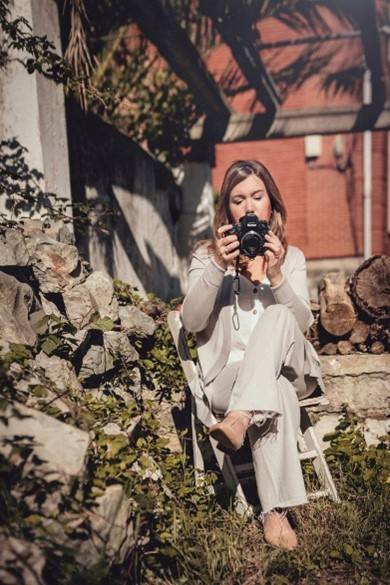 Follow us for your daily dose of art!