WIN OVER $25,000 IN PRIZES DURING OUR SECRET SANTA GIVEAWAY!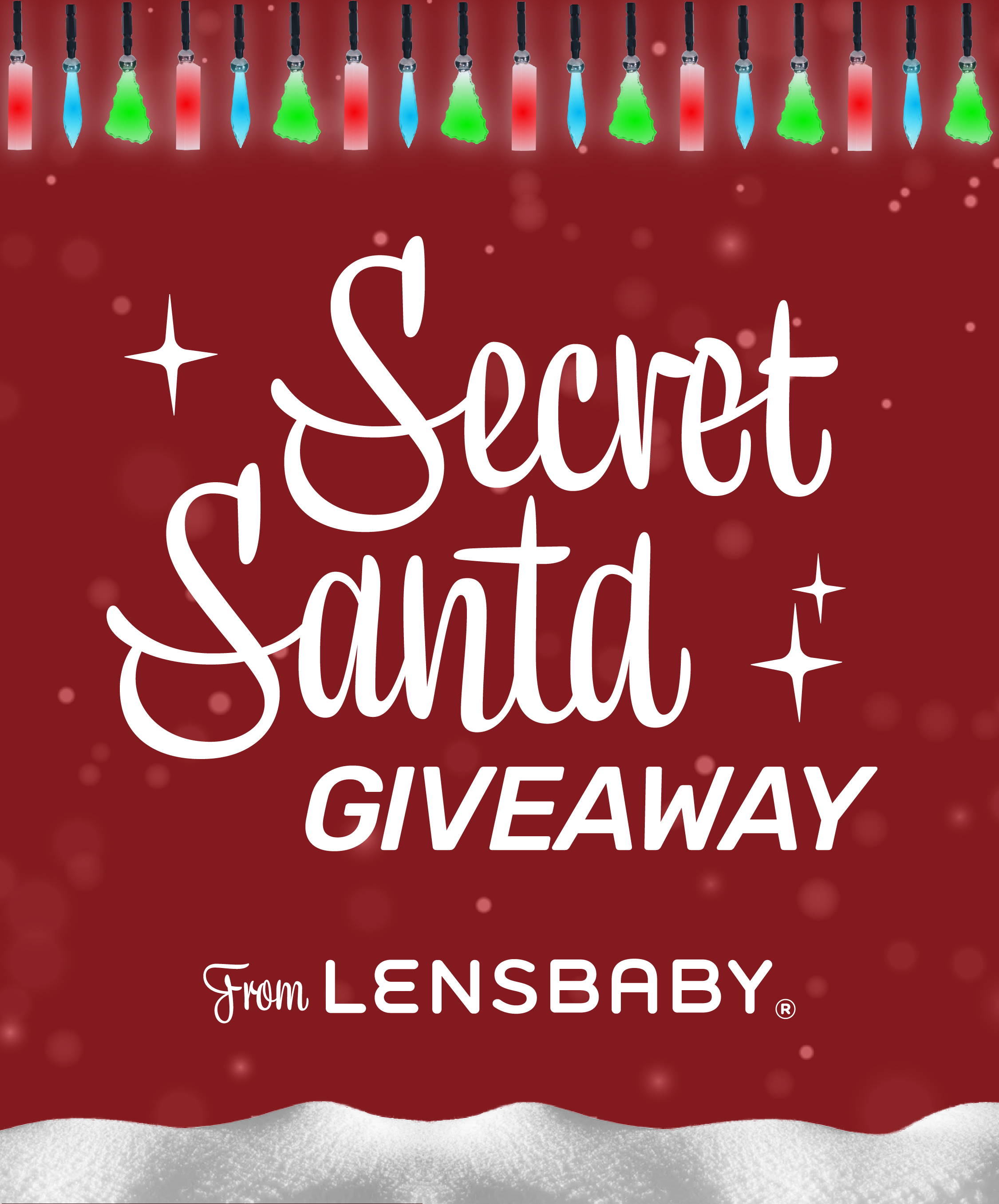 The Lensbaby Secret Santa Giveaway Holiday Photography Giveaway
We are so excited to announce the Secret Santa Giveaway!  From November 22nd through November 30th during our annual holiday sale, our Secret Santa will be stuffing orders from Lensbaby.com with Lensbaby photography gear, gift cards, prizes, and one-on-one mentorship call opportunities with co-founder Craig Strong, fashion photography icon Lindsay Adler, award winning flower photographer Kathleen Clemons, and more of the Lensbaby ambassadors!  
Make a purchase or sign up for our newsletter for a chance to win over $25,000 in gear, prizes and mentorship with Lensbaby Ambassadors!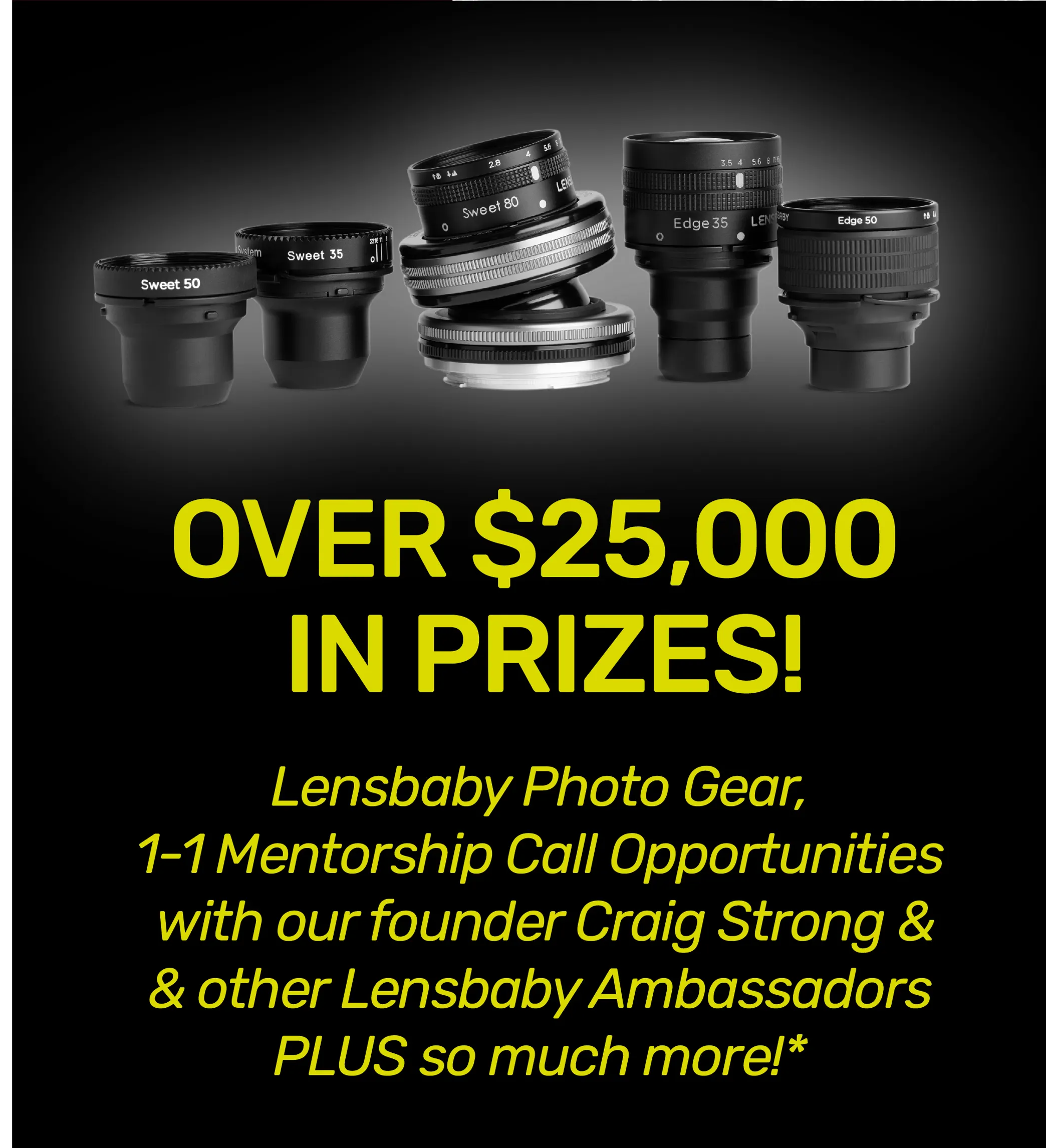 No purchase is necessary for entry. Eligibility includes all US and Canadian based purchases at Lensbaby.com from November 22nd 12:01 am through November 30th 11:59 pm. Eligible recipients will be entered into the random stocking stuffer giveaway for gift cards, prizes, and one-of-a-kind mentorship opportunities. The Lensbaby Secret Santa Stocking Stuffer is Sponsored by Lensbaby.com. Some restrictions apply.
Follow us for your daily dose of art!