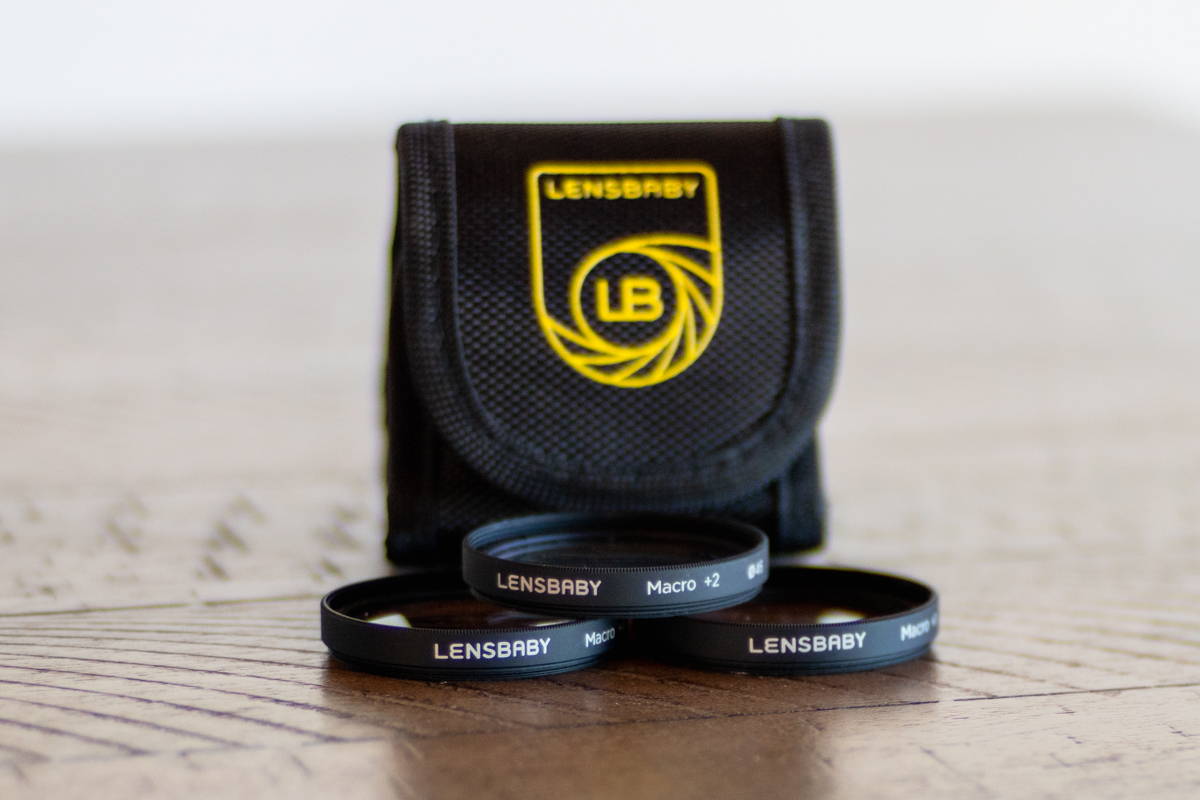 ---
Confession… I am a sucker for accessories. If there is a gizmo or gadget that will add something to my photography game, I'm all about it! Choosing between all the accessories can be overwhelming, so I've narrowed it down to a few of my favorites.
Let's start with how I cart my gear around.The Peak Design Everyday Totepack is my go-to for work and play. It has straps that can be tucked into the back panel, turning it into a simple tote bag. Or you can leave the straps out when you need your hands free. This bag has a zipper top and magnetic closure, with additional zipper access from the right and left sides. A pocket on the front is great for holding your phone, keys, and extra batteries. I've even thrown my sunglasses in there. This tote pack can hold a laptop comfortably, and there's a back pouch to store it safely. There are also removable dividers that you can use to organize your storage. This bag is durable and versatile, with a sleek design. I cannot recommend it enough.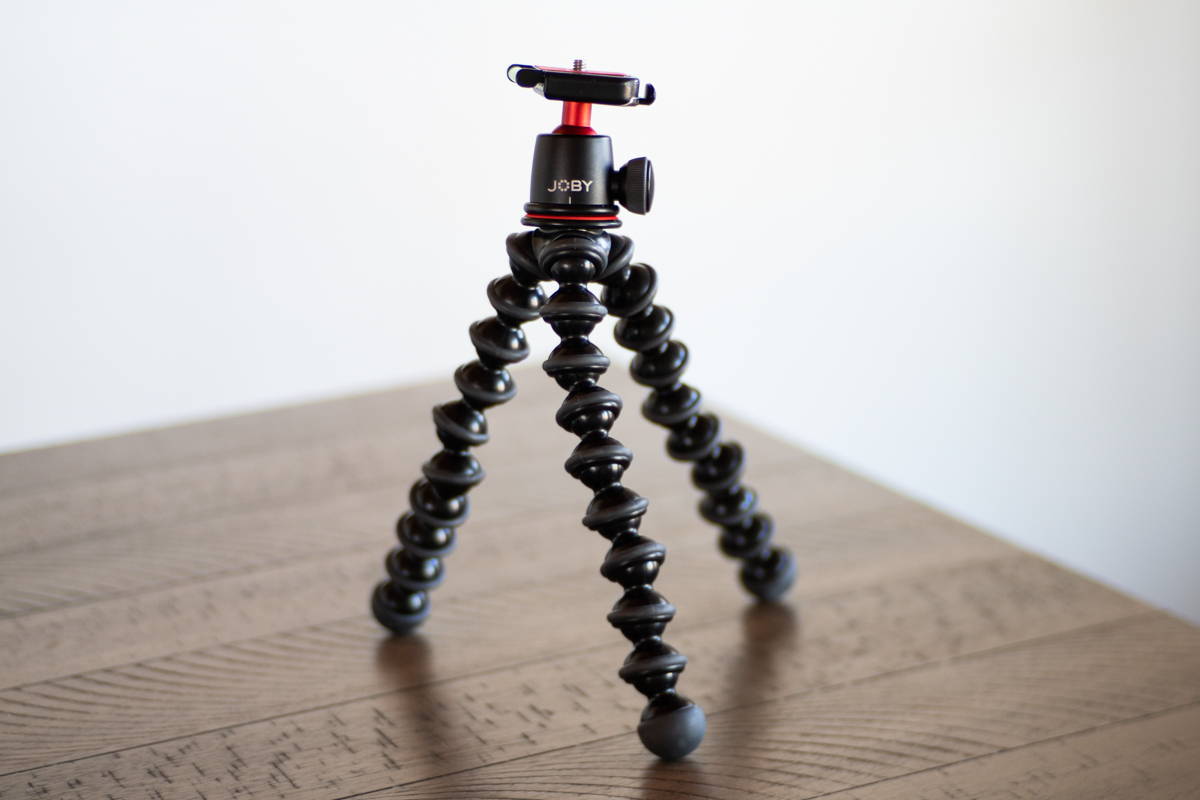 One thing you'll find in my bag is theJoby Gorillapod. This flexible tripod comes in multiple sizes and is excellent for on-the-go use. There are smartphone options, "big cameras," action cameras (like the GoPro), and even tablets. I shoot with a Sony A7RIII, and this holds it perfectly. I love the convenience of throwing this tripod in my bag and heading out.
---
"The creative filter system attaches to your camera, allowing you to use multiple wands simultaneously."
---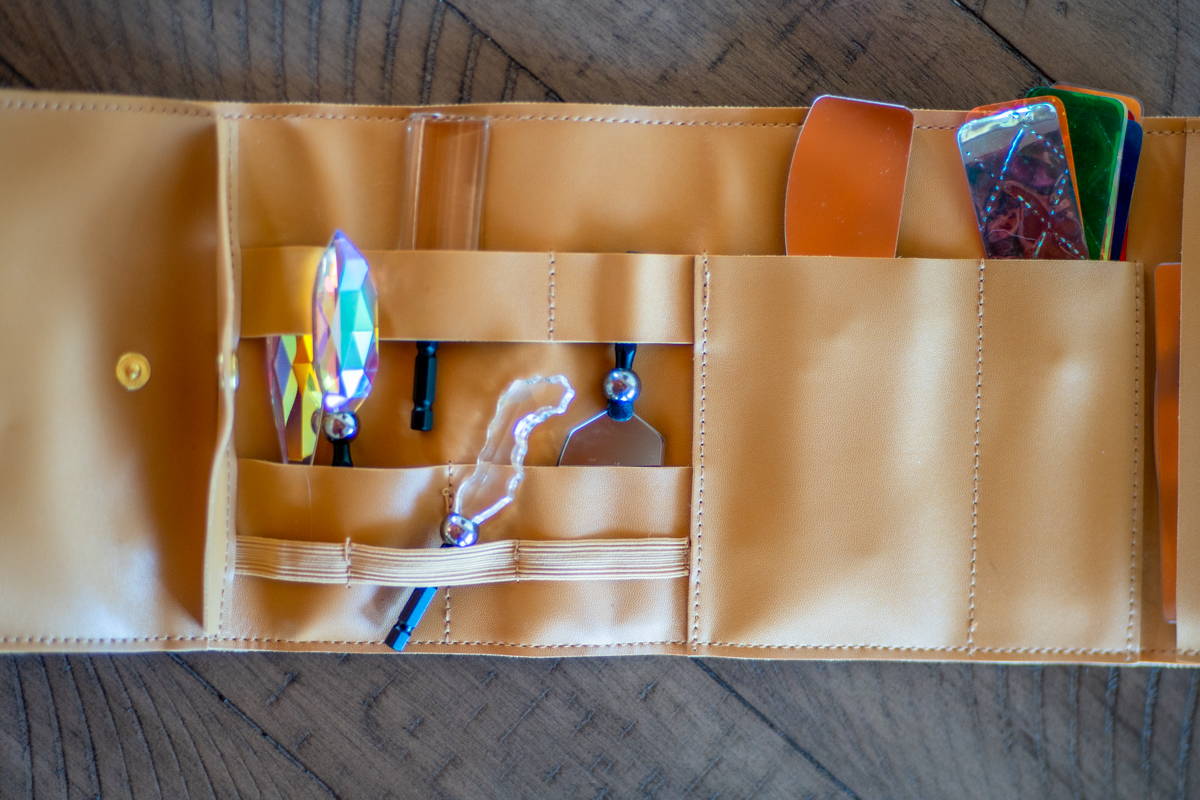 The Lensbaby OMNI is the accessory I use most often to spark my creativity. The creative filter system attaches to your camera, allowing you to use multiple wands simultaneously. Personally, I handhold the wands and love the extra effect they add to my images. The collections I own are the color expansion pack, the crystal expansion pack, and the OMNI universal expansion pack. These wands, films, crystals, and mirrors are fun to play with. One of the best parts is that it doesn't matter what you shoot with - OMNI wands can be used with cameras of all types!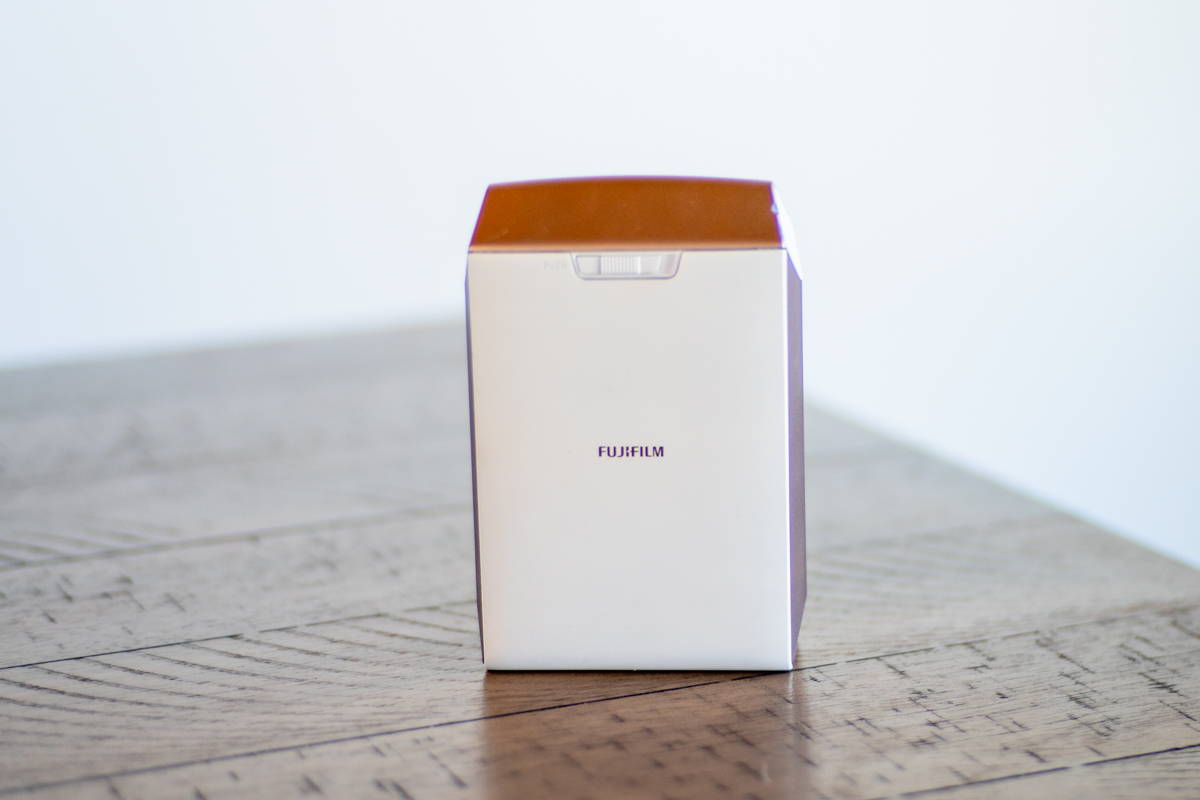 We all know that instant cameras have made a comeback. But you might not know that Fujifilm has made aprinter that will print your camera or phone photo onto Instax mini film. There are newer versions of this printer, but I still get great use out of this one. One of my favorite things to do is print photos to stick on birthday cards. All you do is connect your phone or tablet to the printer and use the Instax share app to send your photo over. There are some fun templates you can choose from, and you can also print a collage or split an image into two prints. Definitely a super fun accessory!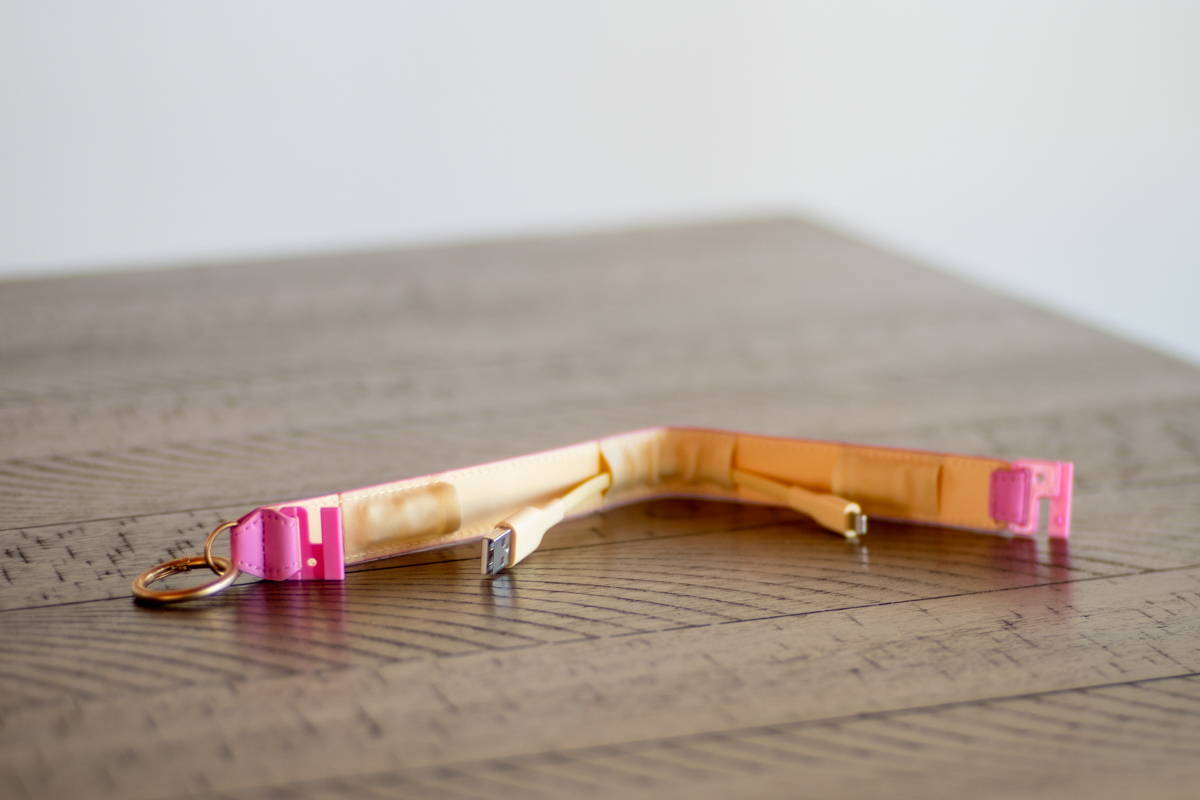 I found thishandy little accessory at Target and love the convenience of having a lightning cable with me on the go.
Keeping my camera secure is always a priority for me. The Peak Design Capture clip quickly became my favorite way to bring my camera along. The clip can be attached to a backpack, belt, camera strap, and more. It locks so you can rest assured that your camera won't slip out and is so convenient when you're out exploring. Just push the button, and your camera quickly releases so you won't miss the shot. I also love theslide strap,clutch strap, andcuff strap by Peak Design.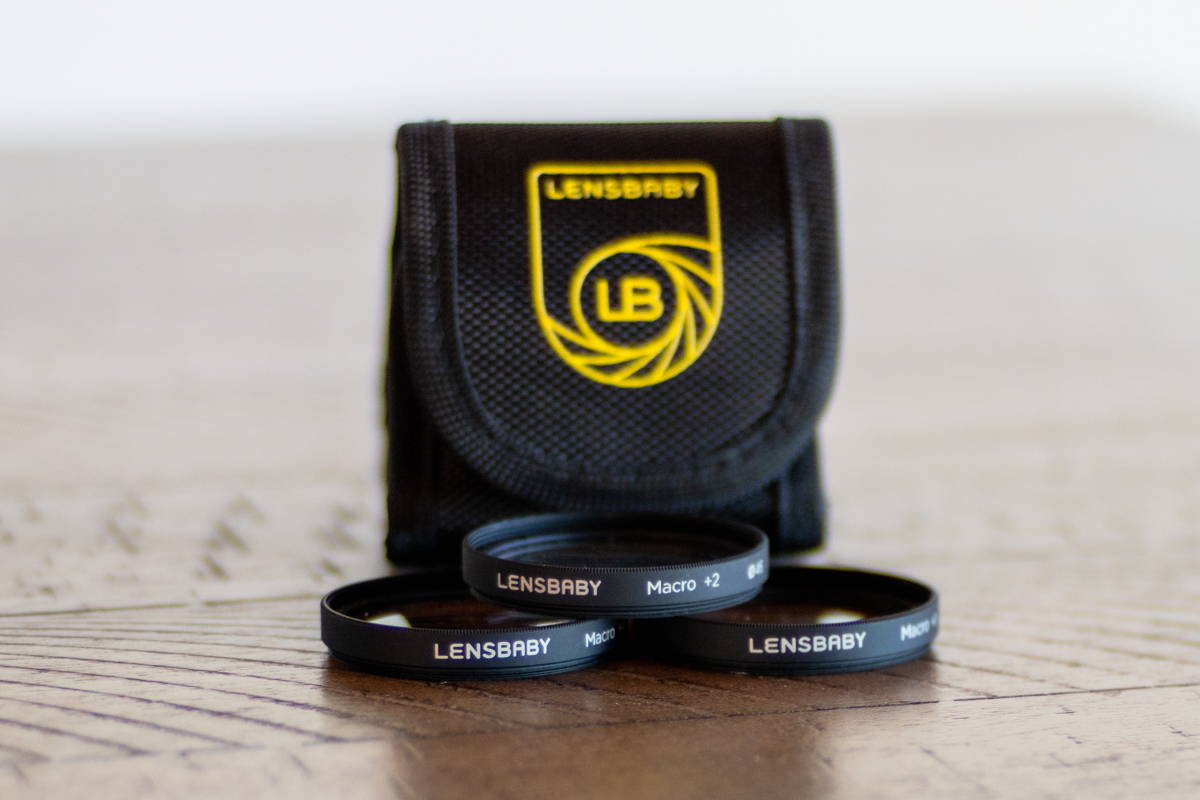 Another accessory I love to bring along is theLensbaby macro filter set. Detail shots are so much fun to capture, and I love taking a moment to look a little closer at the amazing world around us. The 46mm macro set pairs beautifully with the Edge 80, my new favorite combo. I also love to use these filters with the Soft Focus II and the Trio 28. This set comes with a +1, +2, and +4 filter. They can be used individually or stacked.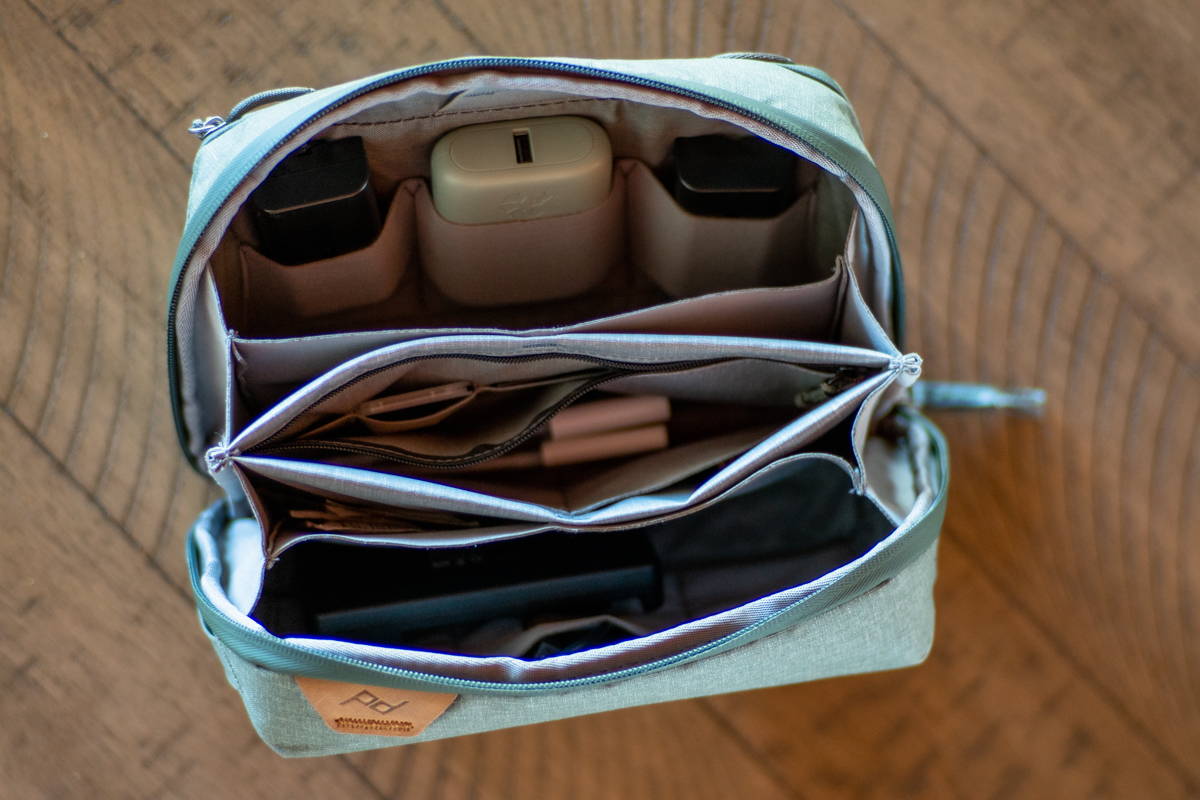 My final accessory recommendation is thePeak Design Tech Pouch. This pouch helps me stay organized and can hold so much stuff! From batteries and cables to charging blocks and memory cards, I load this up and don't have to worry about digging around for lost items. It's so nice to have everything in one place, so I can quickly grab it when needed. Another great thing about this pouch is that you can throw a strap on it and use it as a purse/sling. Oh, and it even has cable passthrough so you can charge your devices on the go.
I hope this has been helpful and that you may have stumbled across a new accessory that will make your life a little easier (or even add a little more fun).
---
Want your shots featured by Lensbaby?⁠
Be bold and shoot extraordinary! Make sure to tag your photos on IG with #Lensbaby, #ShootExtraordinary, and let us know what gear you're using. 📸 ⁠
---
Ally is a published creative artist who is drawn to light and color. She is a Lensbaby Ambassador, Click Pro Elite, and Click Pro Ambassador. When she's not snapping photos she can be found selling homes, chauffeuring her daughters around town, hanging out with her husband, and herding her zoo of fur babies.
Follow us for your daily dose of art!