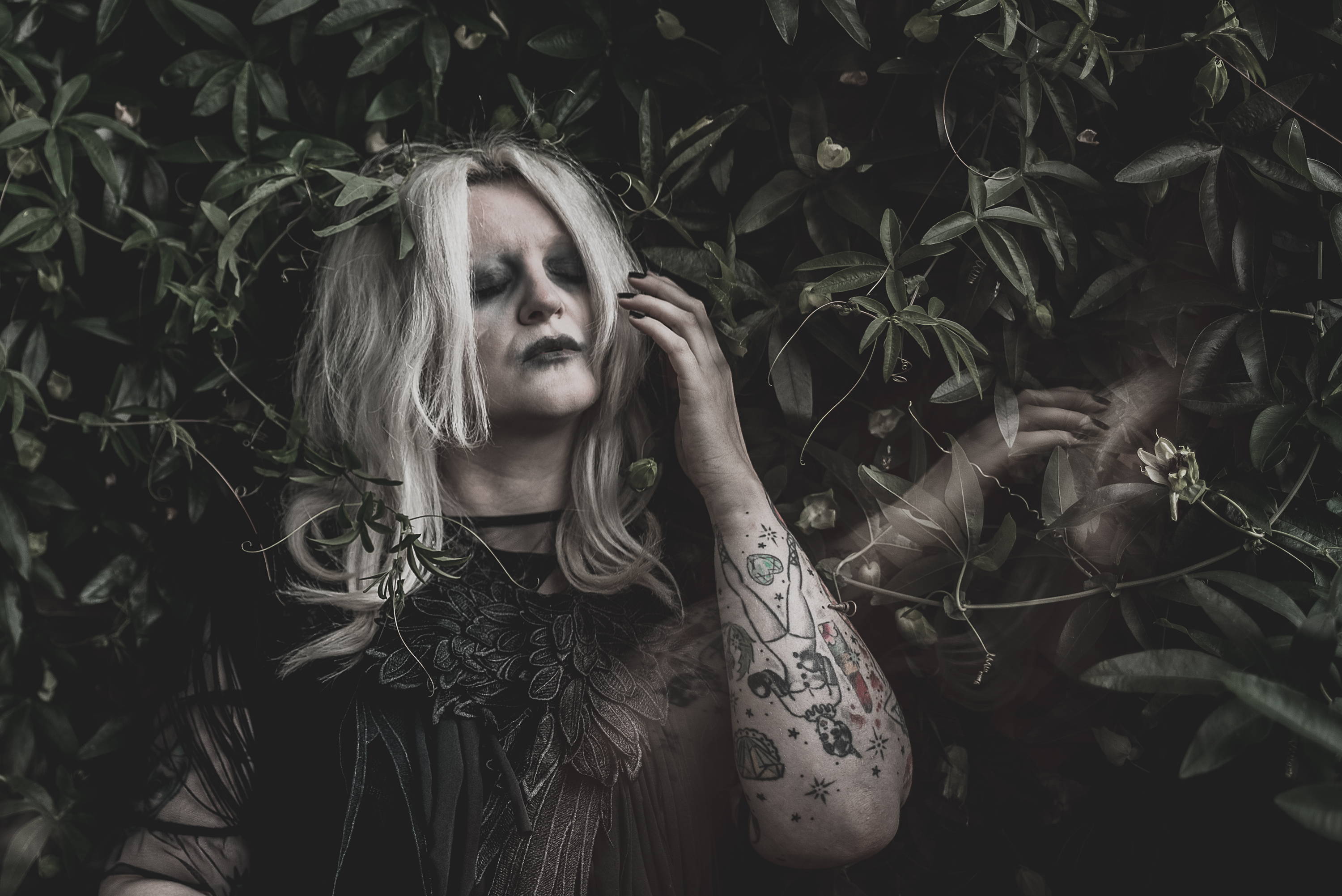 ---
Ok, I love a challenge, and when the Omni Reflection Wands landed on my doorstep, I did scratch my head a bit and wondered what I was going to achieve… Thankfully with Halloween around the corner, I knew I would be going for that spooky vibe, and mirrors have always had their place in all things scary. From horror movies to scary tales, mirrors show spooks and ghouls, other dimensions, and more, Lensbaby just handed me Halloween goodness.
The first shoot was more otherworldly, with a tinge of a sinister high-key portrait. I wanted the subtle reflections to elongate my gown and soften the edges of the frame. I used the extendable arms that you get with your Omni Filters to achieve the reflections I wanted. One thing to note is that the reflections themselves have distortions, and this is a wonderful effect.
A little tip when shooting self-portraits with these new wands: set up the wands using LIVE mode so you can see more easily the changes they make to your scene. That way, you aren't getting reflections of things you don't want in your image…such as the studio light I kept getting in mine until I found the right angle of adjustment. 😊
Lit with a large softbox above, angled down and away from me. 2 flats on either side to fill in shadows.
Be mindful when shooting using lights, as sometimes the angle of your mirrors can bounce the light back and make for both interesting and potentially unwanted flares/reflections.
Not content with just taking the wands into the studio, I decided to play around in the natural light. So after the extensive effort of removing my eyebrows with makeup (only to realize it was probably easier in Photoshop later…), I threw myself into my garden, namely my passion fruit plant, and had a tinker with shooting in natural light. Overcast day was ideal as in direct sunlight. The mirrors can be quite the beam emitter, as you can imagine.
In this photoshoot, I used the magnetic arm extenders that come with your Omni Filter kit to place the mirrors further out from the lens. This offered another interesting factor as I was able to bring items out of the frame into the frame more to create more story and add another level of intrigue. Also, a great way to hide unwanted items in the frame too if you position those reflections right.
---
"...set up the wands using LIVE mode so you can see more easily the changes they make to your scene"
---
Top Tip: clean the wands…or don't for some even more distortions.
In these final images, I didn't clean the wand surfaces. It allowed for a more blurring effect on the reflections (as seen in image 6), which I am going to experiment more with. Enjoy the new addition to the Omni lineup.
---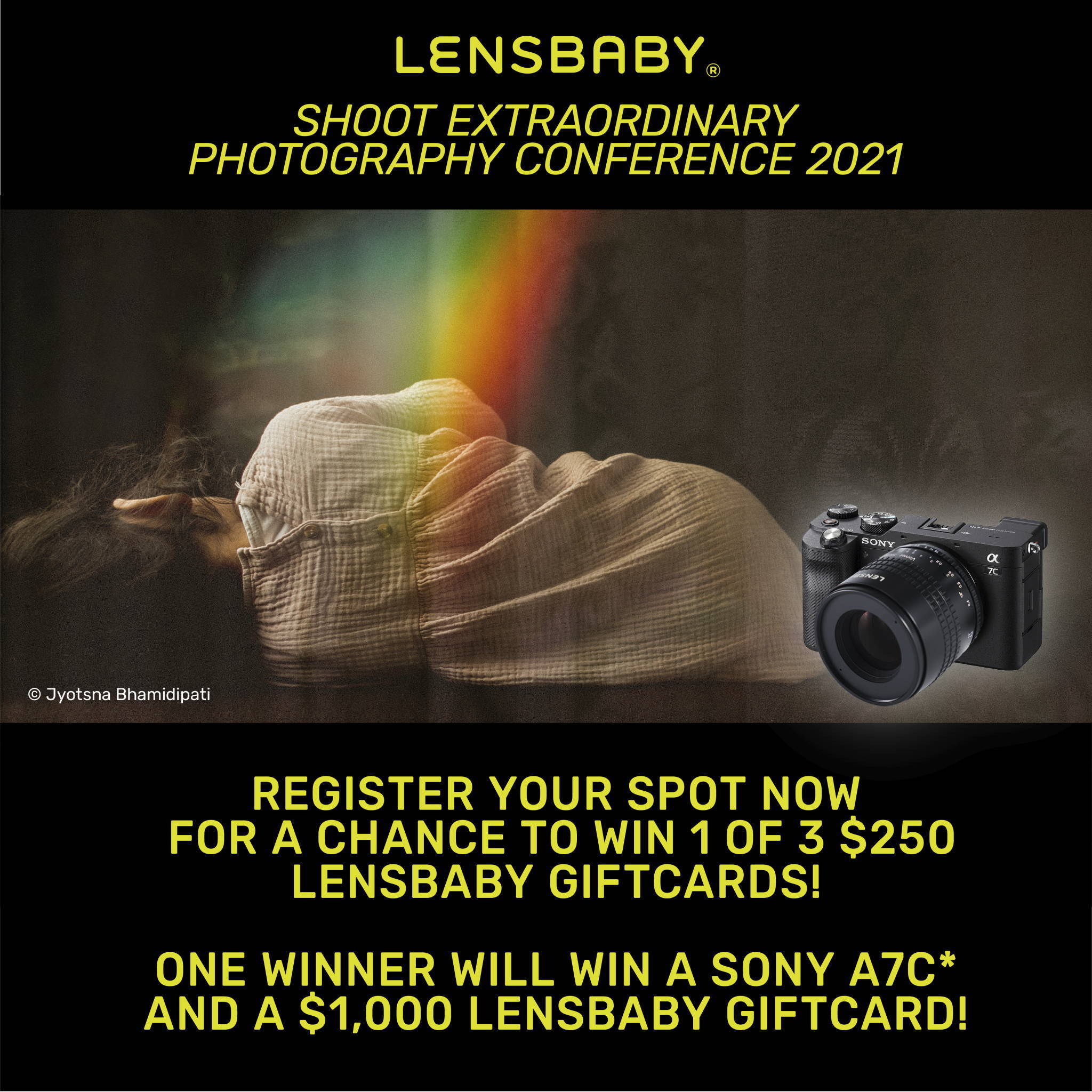 Want your shots featured by Lensbaby?⁠
Be bold and shoot extraordinary! Make sure to tag your photos on IG with #Lensbaby, #ShootExtraordinary, and let us know what gear you're using. 📸 ⁠
---
It does not matter if I am using the range of Omni Filters on my lenses or breaking out my Sol 45 or Twist 60, the capability to create infinite imagery with dynamic straight out of camera effects will forever keep me inspired and pushing forward.
Instagram
Follow us for your daily dose of art!