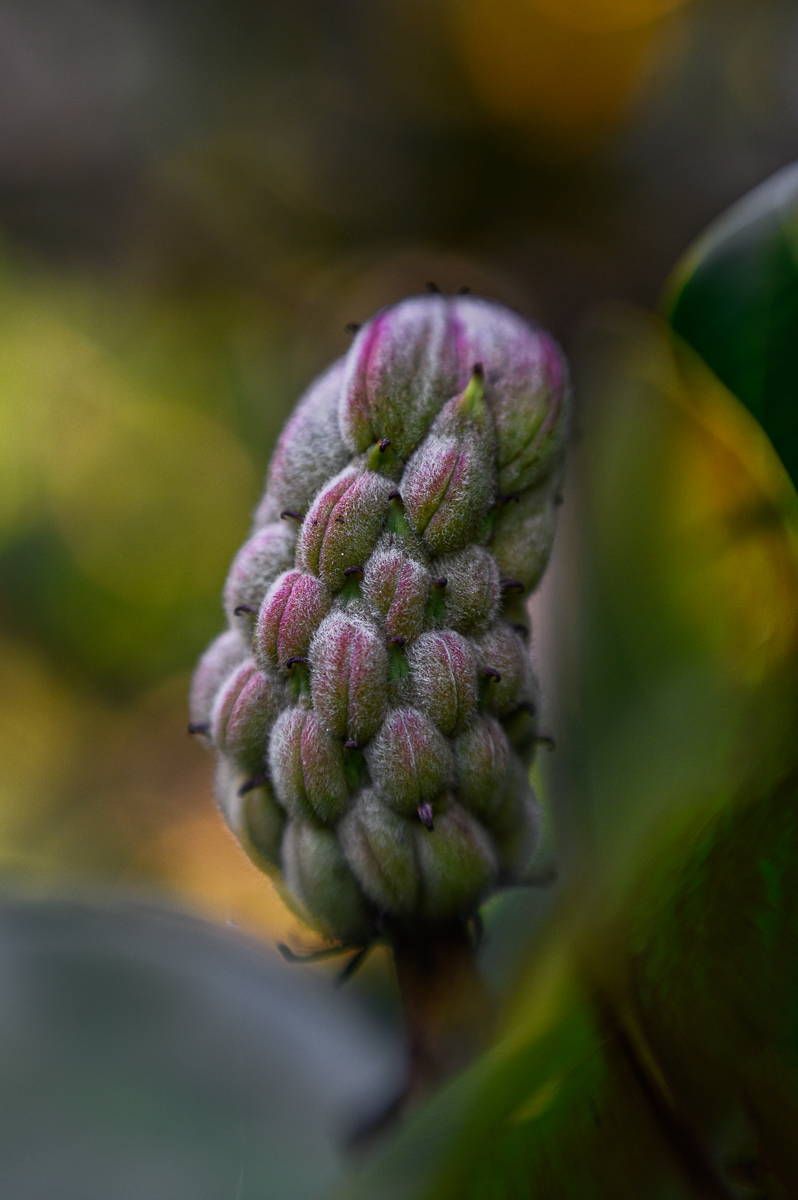 ---
Fall color is a moving target in terms of peak color as well as timing. Not everyone is able to drop everything to head to the "best" places and head out to photograph. Some areas have very little fall color to speak of and are destinations in autumn for other reasons. Where I live, fall color starts to show up in scattered places in early October but hits its stride later in the month into early November.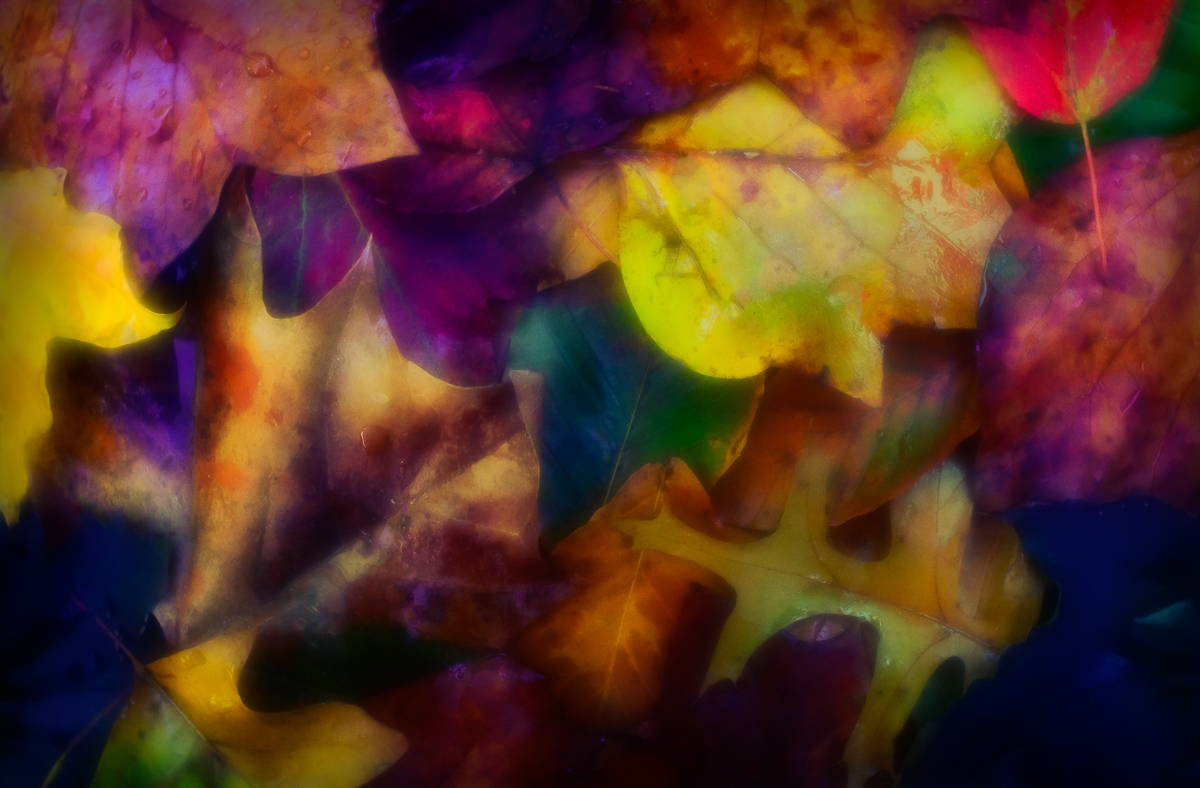 No matter. Photographing fall color and fall foliage requires a few basic tools. These tools include thecircular polarizer, tripod, diffuser/reflector, macro filters, and anopen mind, especially when "dud" comes to mind in any location. I tend to move in for the details, patterns, and colors, so the tripod is most useful for refining compositions and confirming focus on particular edges. Also, I'm not a statue. I breathe and move and can see when handholding isn't working. The tripod is with me 90% of the time. The diffuser/reflector sets allow me to control the light – softening harsh light and bouncing light back on the subject. The macro filters come with me on every outing, so I can get the image I want in the field without cropping for closeness later. The last one,an open mind, is essential and helps you think creatively.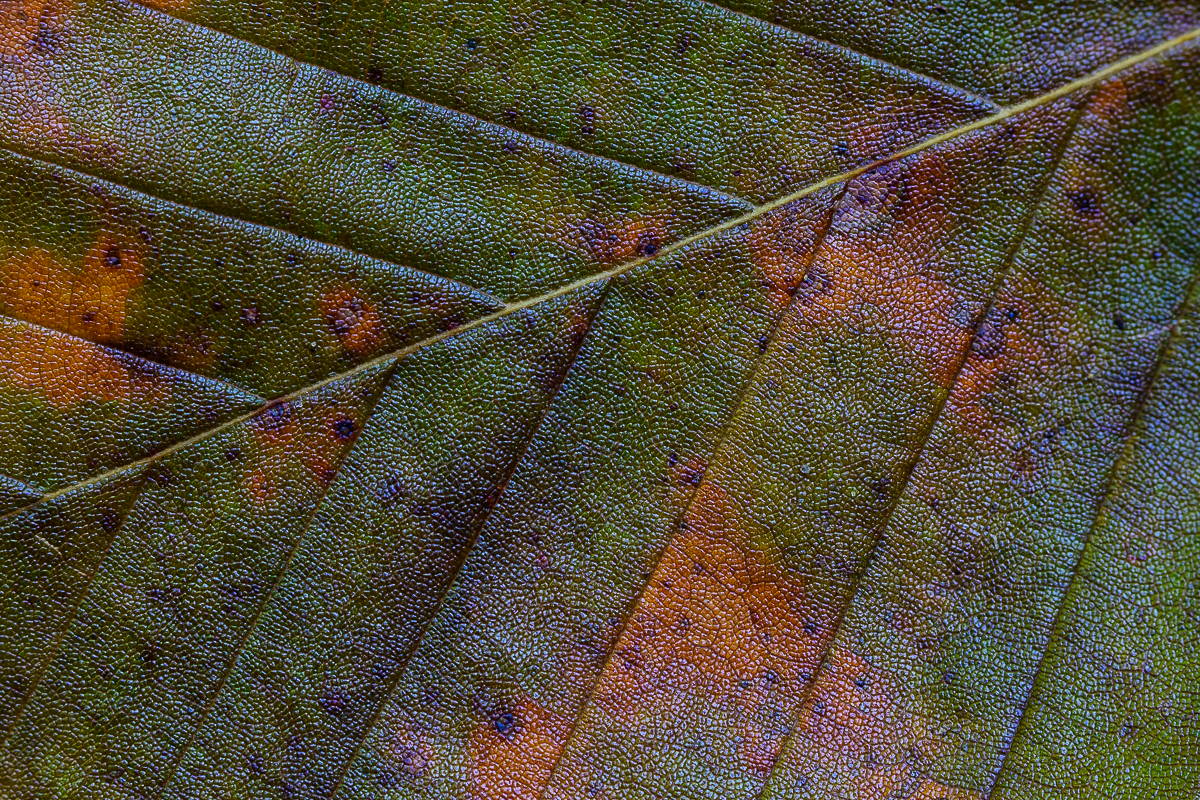 For almost any photography, but especially for fall color, the essential tool for me is a circular polarizer. I've always said that it is the "must-have, choose to use "filter," and I have one on all of my lenses, including my Lensbabies.
My primary reason for using the circular polarizer in my nature photography is to control the level of sheen on flowers, petals, leaves, and other outdoor scenes for the best rendering of color and contrast (meaning that I get to do this in the field instead of trying to reproduce the effect in the post). I also often use the circular polarizer in tandem with neutral density (N.D.) filters for long exposures. Yes, the exposure times are longer, but I'm on a tripod. Because the combination works, I don't worry about time.
Favorite "Babies" for Fall Leaves & Color

If I have to choose a few of my favorite Lensbabies for fall leaves photography, they would be theVelvets 28, 56 & 85,Sweet 80, and theSoft-Focus II optic. Each of these allows me to create images that range from realistic to magical simply with the selection of a different aperture. Choose a small aperture (f/5.6 – f/16), and the scene or subject is rendered with detail and without the "glow" or other effects, generally. Choose a wider aperture (f/4 – f/1.6), and you create images with glow and softness. This could mean using the selective focus on edge or focusing simply on colors for an abstract interpretation. The versatility of the Velvet 28 is awesome because you can shoot at a wide angle or larger scenes, but you can also shoot up to two inches from your subject for close-up images.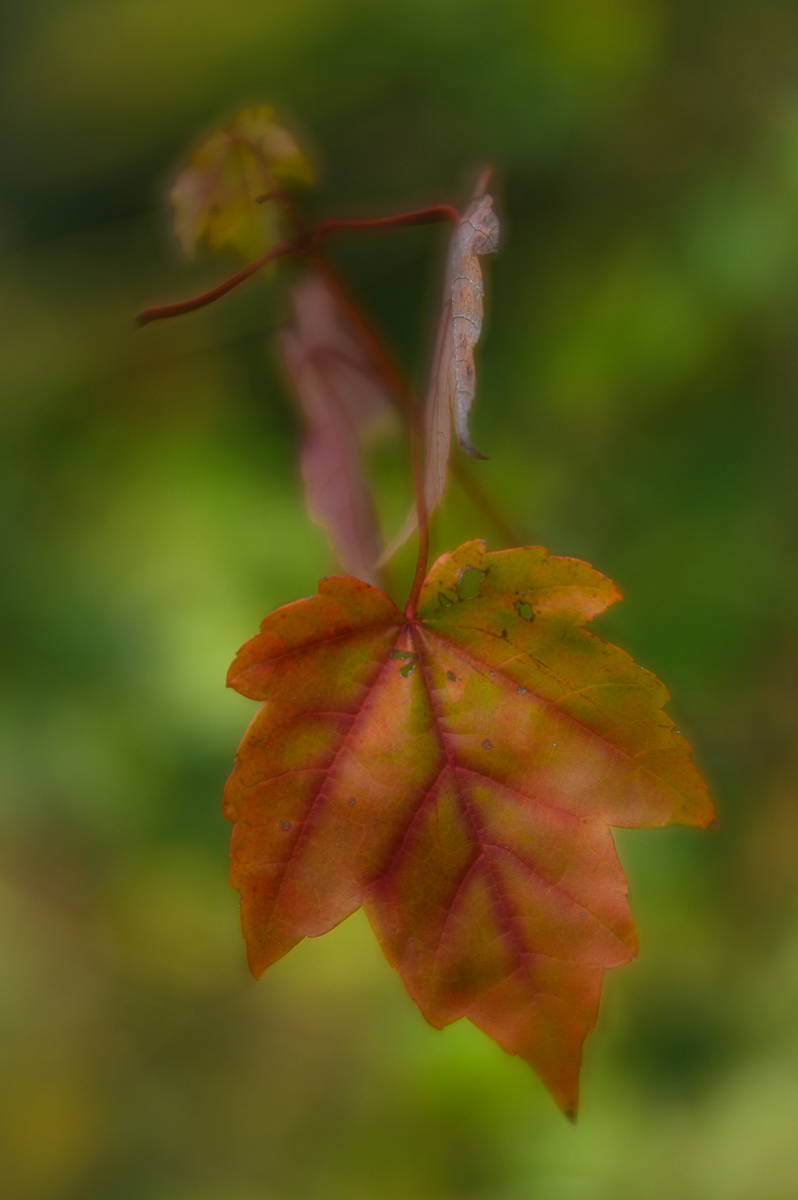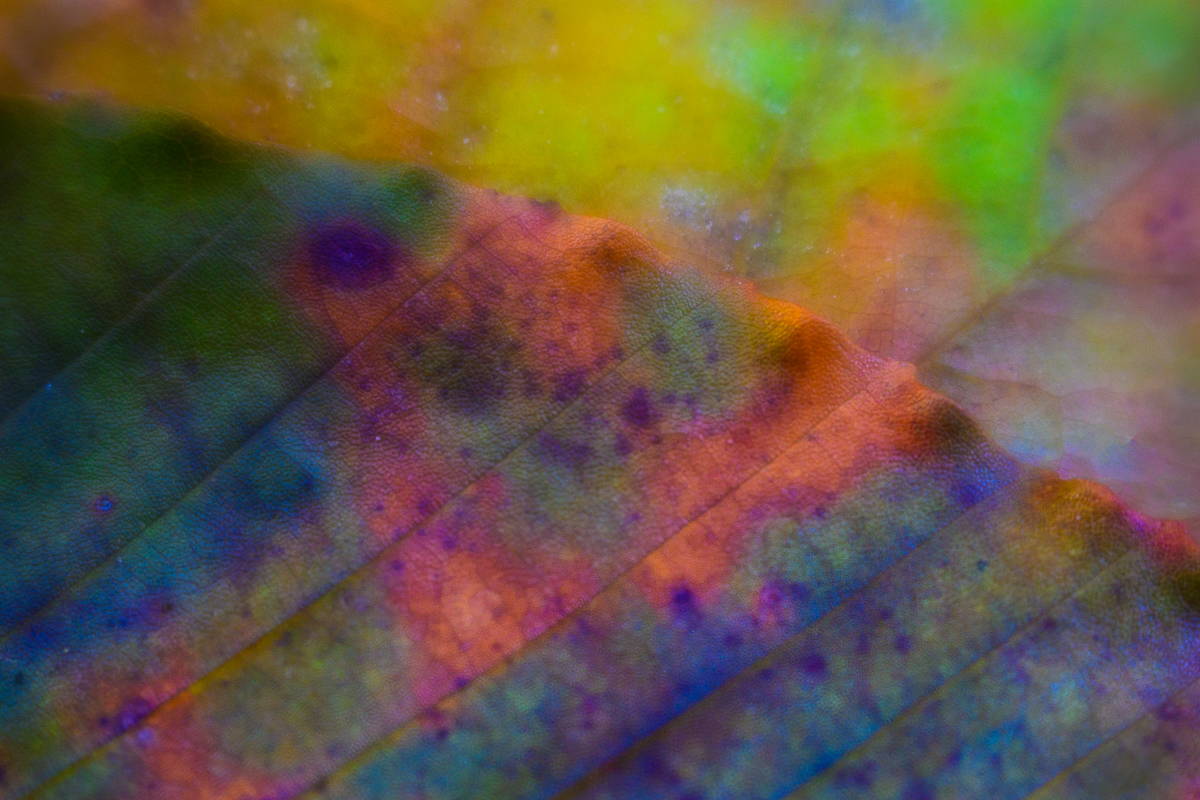 ---
"The versatility of the Velvet 28 is awesome because you can shoot at a wide angle or larger scenes, but you can also shoot up to two inches from your subject for close-up images."
---
Typically, when I am using my Lensbabies, I am going for a more artistic interpretation. For fall color, the polarizer is a must, and I tend to shoot at the wider apertures for the softer, dreamy & ethereal look. The polarizer makes the colors pop every time, especially when the leaves are wet. Shooting individual leaves or small collections of them, whether on the trees or ground (or even inside), allows you to tell the season's story without the big picture. The wider apertures can "forgive" the defects of ragged leaves, and defocusing collections of fall leaves are great for creating backgrounds and textures to use with other images.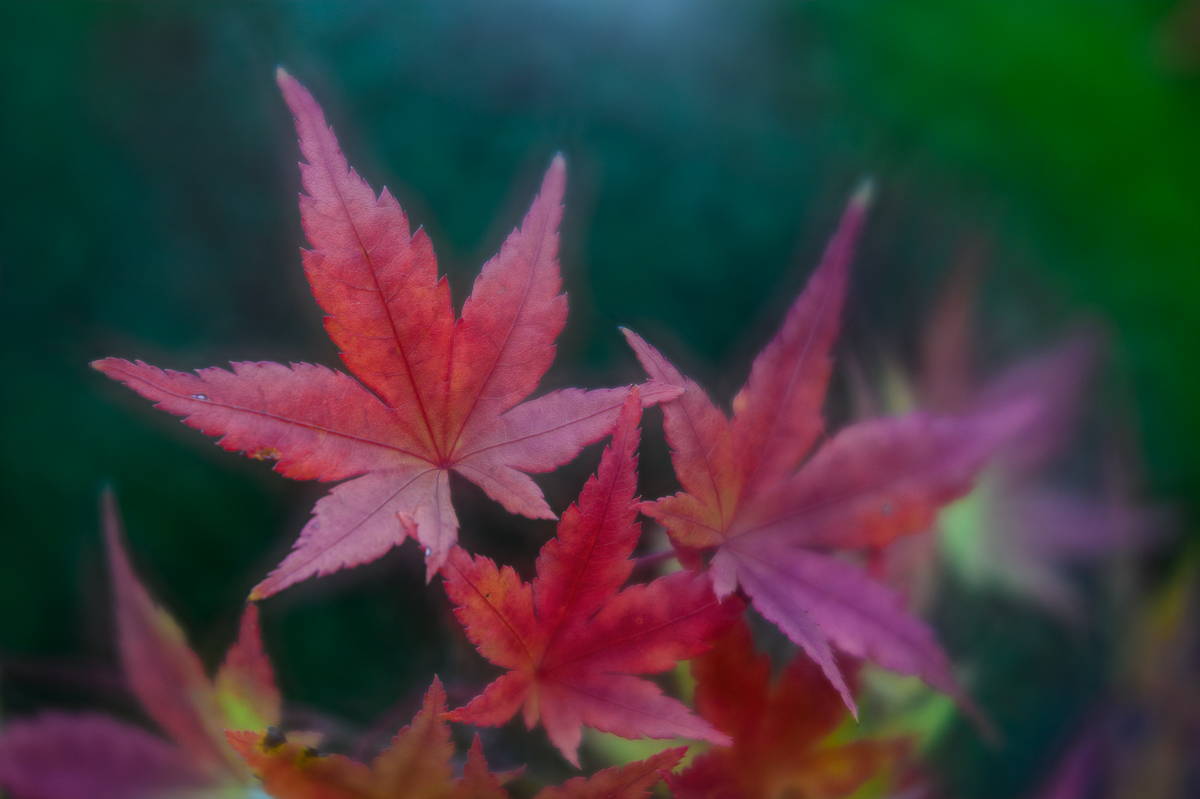 Backlit leaves are also fun to shoot to emphasize the colors, structures, and veining in the leaves. Often, the longer focal lengths make it easier to do this, as leaves on many trees tend to be above our heads. Also, don't forget the changes in leaves in your garden or on the ground. Ferns, in their fall colors, are amazing, and nandina and other plants have a way of transforming. Even marsh grasses make the transition from greens to gold. Berries and acorns are also part of the changing season and add another interesting element to capturing fall with Lensbabies and other lenses.
The key, for me, is to slow down. Take a walk with your camera and pay attention to changes in colors, textures, and shapes. Really look at potential subjects before you start snapping away. Find and explore different perspectives, and remember to take the bigger picture before you dive in for the close-ups. Embrace the smalls when the grand fall scenes aren't where you are.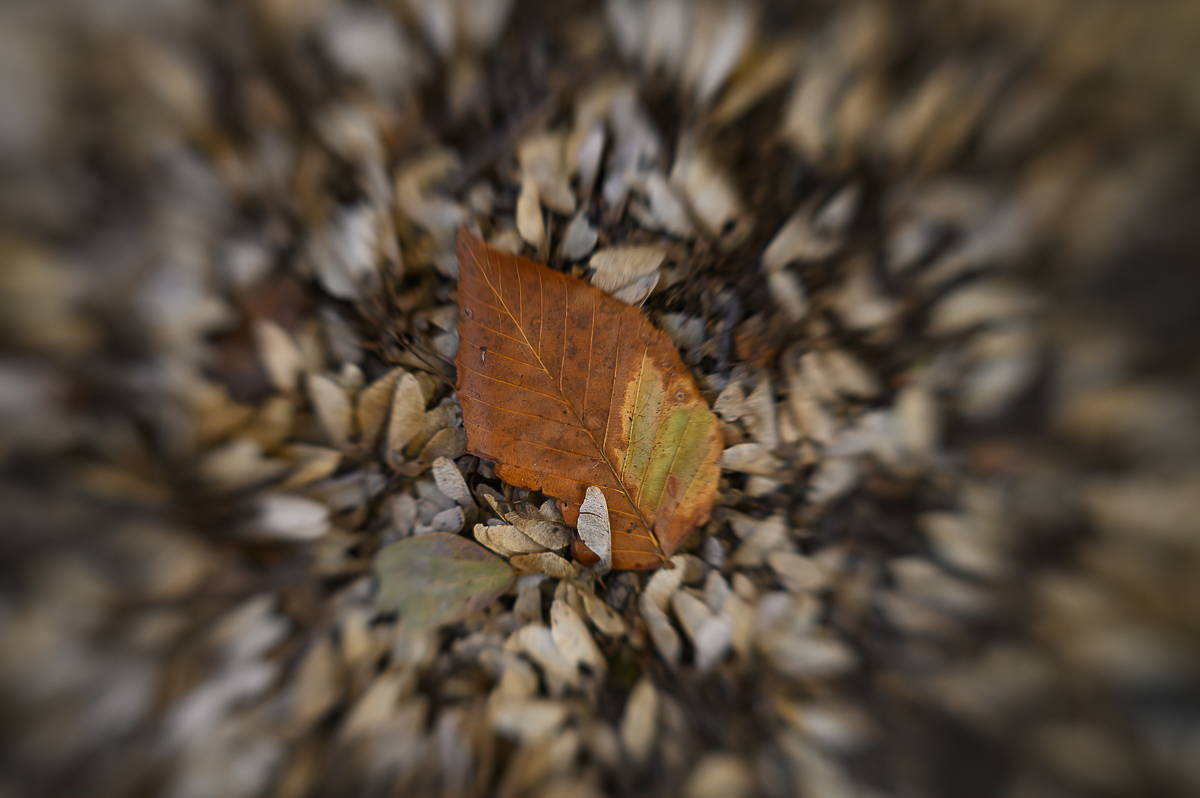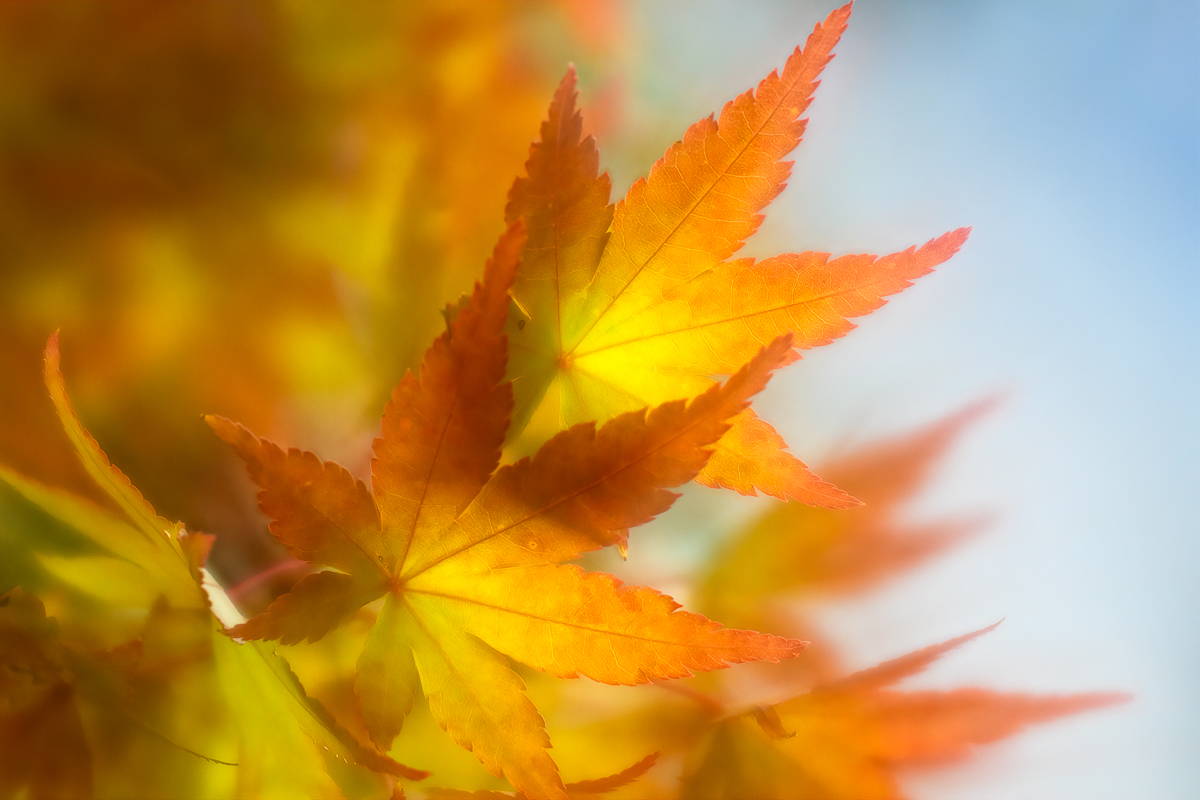 ---
Want your shots featured by Lensbaby?⁠
Be bold and shoot extraordinary! Make sure to tag your photos on IG with #Lensbaby, #ShootExtraordinary, and let us know what gear you're using. 📸 ⁠
---
Jamie Konarski Davidson is an award-winning freelance outdoor & nature photographer with a passion for capturing and sharing the intimate moments and beauty of the natural world on its own and as it blends with the "rest of the world." Her images range from macro and abstracts to intimate, grand and rural landscapes. She connects with all things "old" and finds a special beauty in decay and fading cultural lifestyles that resonate a life of hard work. Jamie is enamored with flowers of all kinds. In fact, if someone told her she could only photograph one subject for the rest of her life, it would be flowers. Her interpretive style reflects that "love" of the blooms along with an intentional approach. Through her company, New Life Photos, Jamie leads photo workshops, teaches and presents at conferences and other events. Her goals as an instructor are to encourage and inspire people to grow in their photography skills and discover their own visual voice.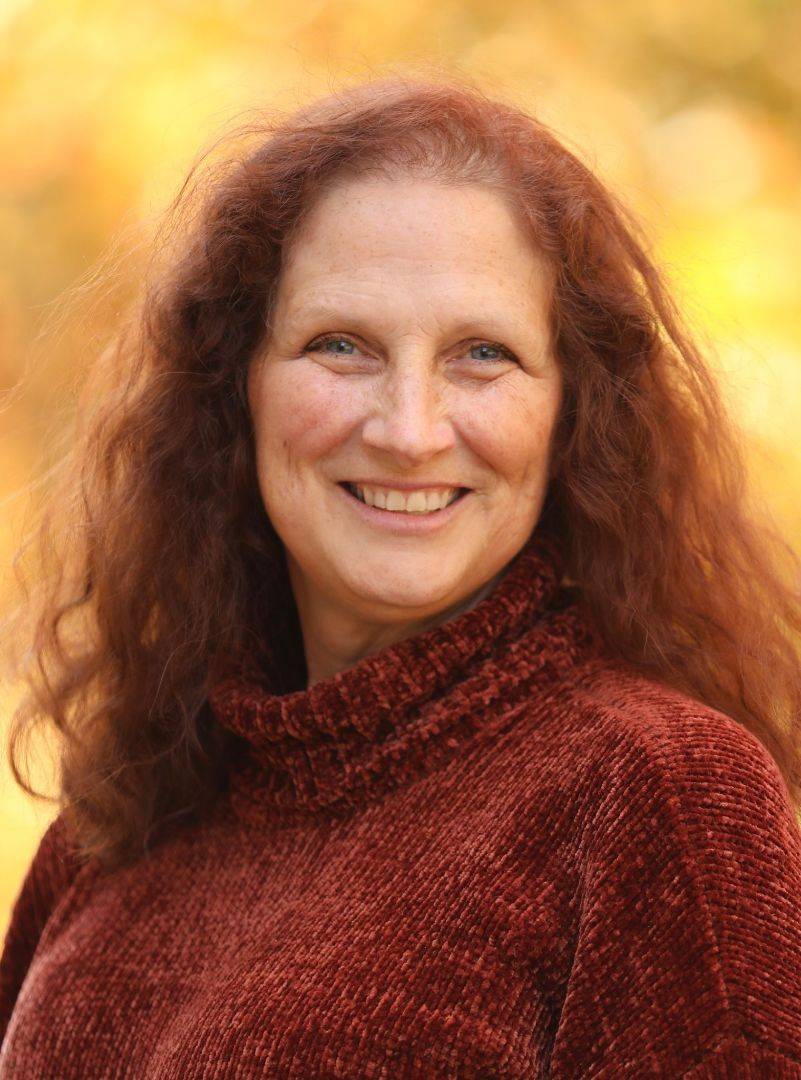 Follow us for your daily dose of art!