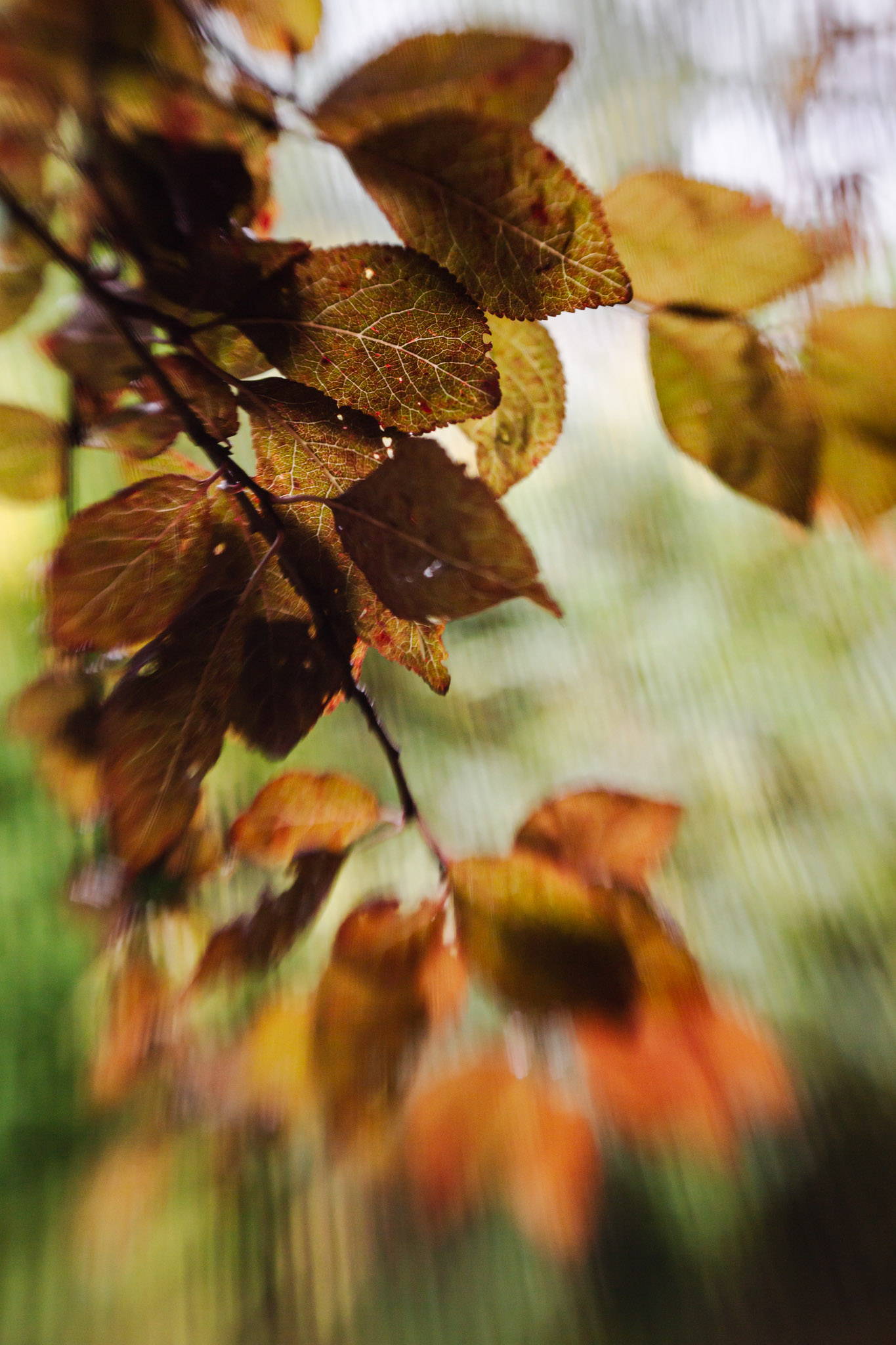 ---
My first Lensbaby was the original Double Glass optic and Composer I purchased in 2010. It arrived with drop-in apertures, which weren't built into the lens then. Anytime I wanted to change the aperture, I'd use the magnetic tool to remove and replace the disc. When I used a macro filter, I would twist it off before the disc swap and then back on. It wasn't the most convenient juggling the tool and accessories while squatting outdoors, but it was all worth it!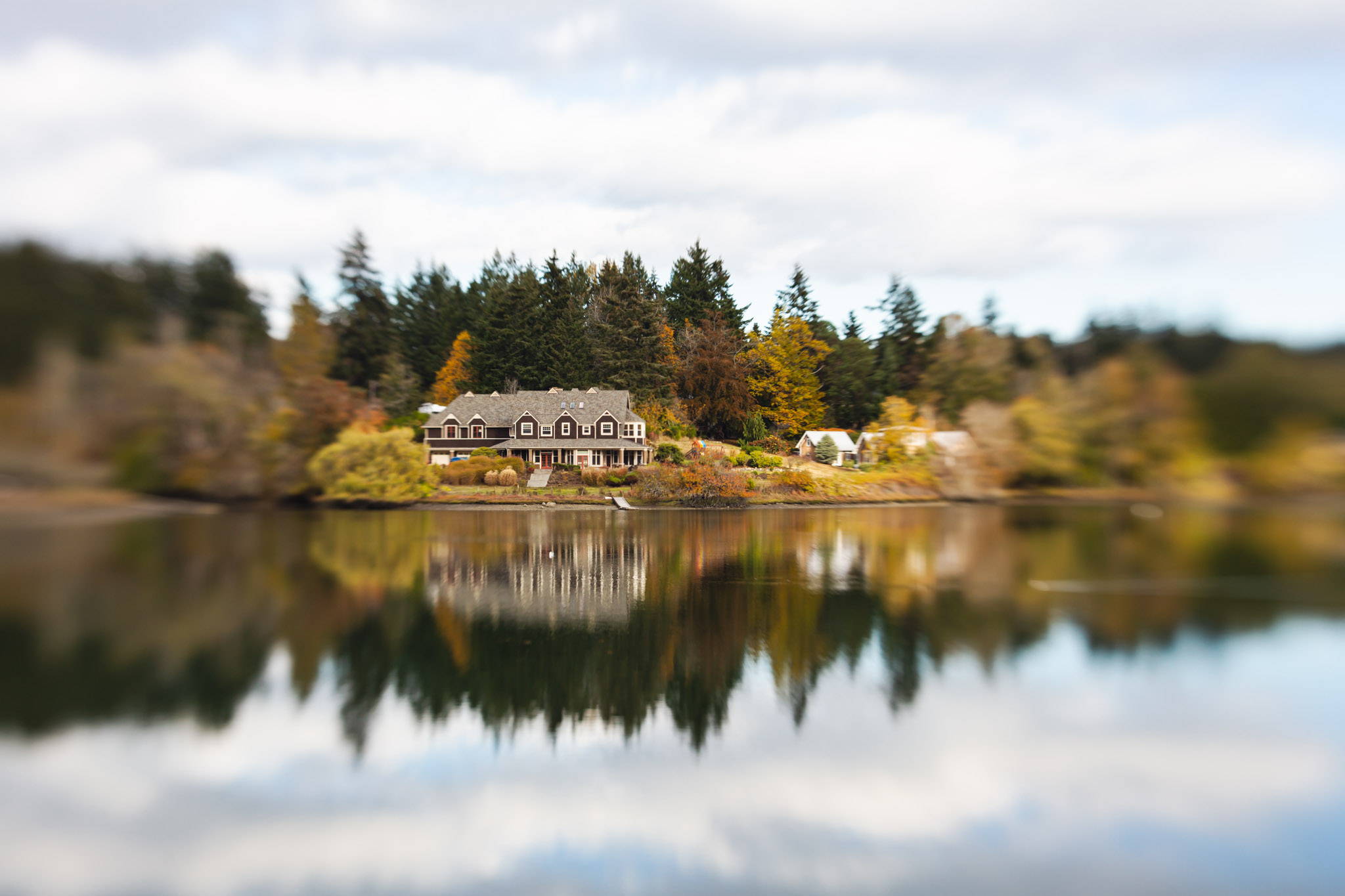 Think about how far we've come from the days of individual sheet film and bulky photographic equipment, from required super long exposures and the time it took to set up and develop just one exposure… So, what's a bit of a pause in our image making to make adjustments? In a way, it forced me to slow down and consider my subjects and environment a little more. For me, it was a perfect creative lens for my photography.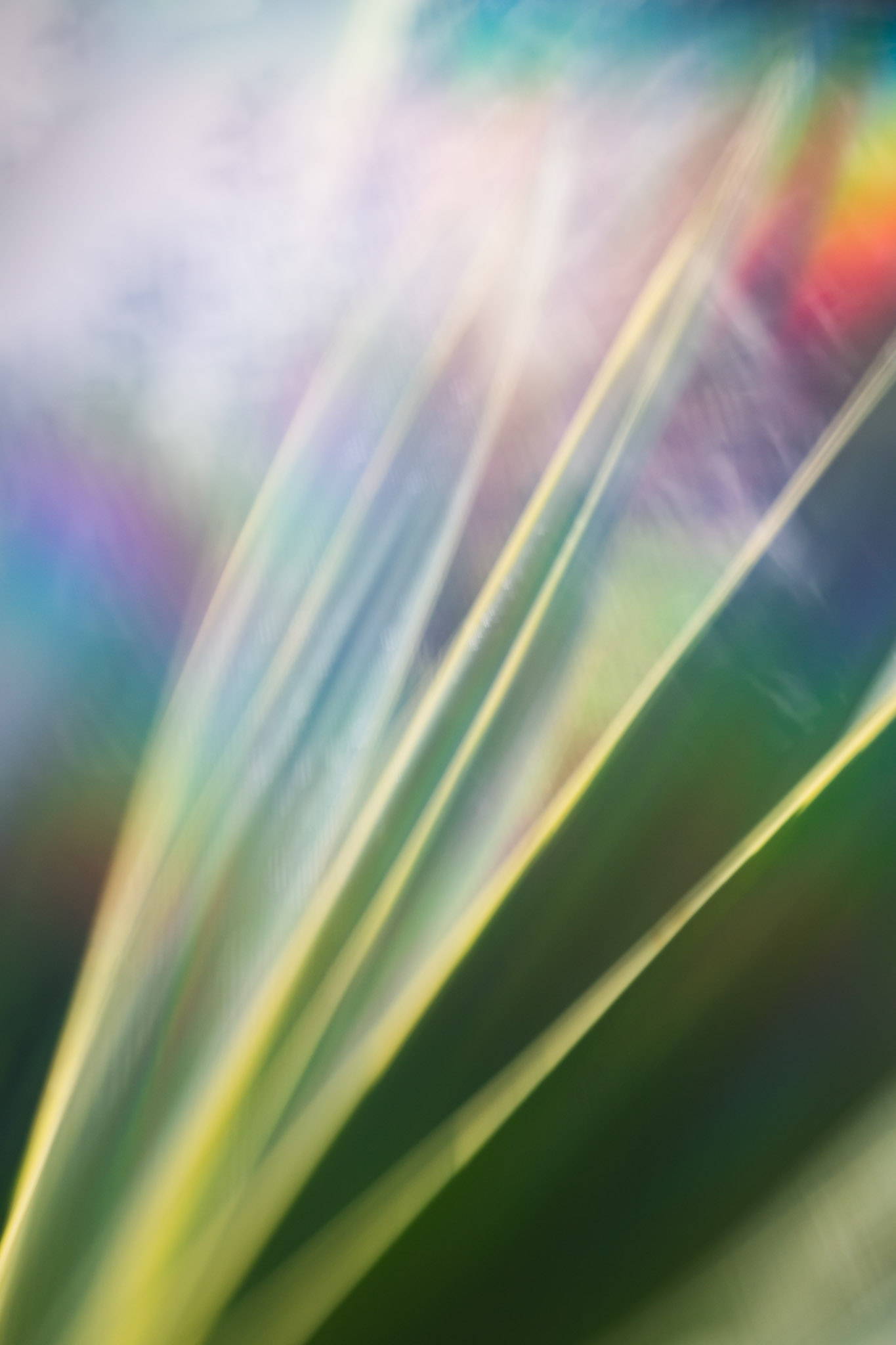 Today we have the Double Glass II optic. It has similar tilt capabilities as the original when dropped into the Composer Pro II; that signature soft pull at the edges surrounding an area of sharp focus -the sweet spot. With the built-in 12-bladed aperture and creative bonus discs, we can enjoy an even more creative image-making experience! For added effect, several pre-cut designs are in the pack, including stars, stripes, diamonds, swirls, and birds. There are a couple of blank disks we can also cut our designs into. Without the discs, bokeh spots are more rounded, while with the creative discs, we can alter those spots with shapes and patterns, bringing a unique look into our images. We can also use the discs to add textural effects.
---
"In a way, it forced me to slow down and consider my subjects and environment a little more."
---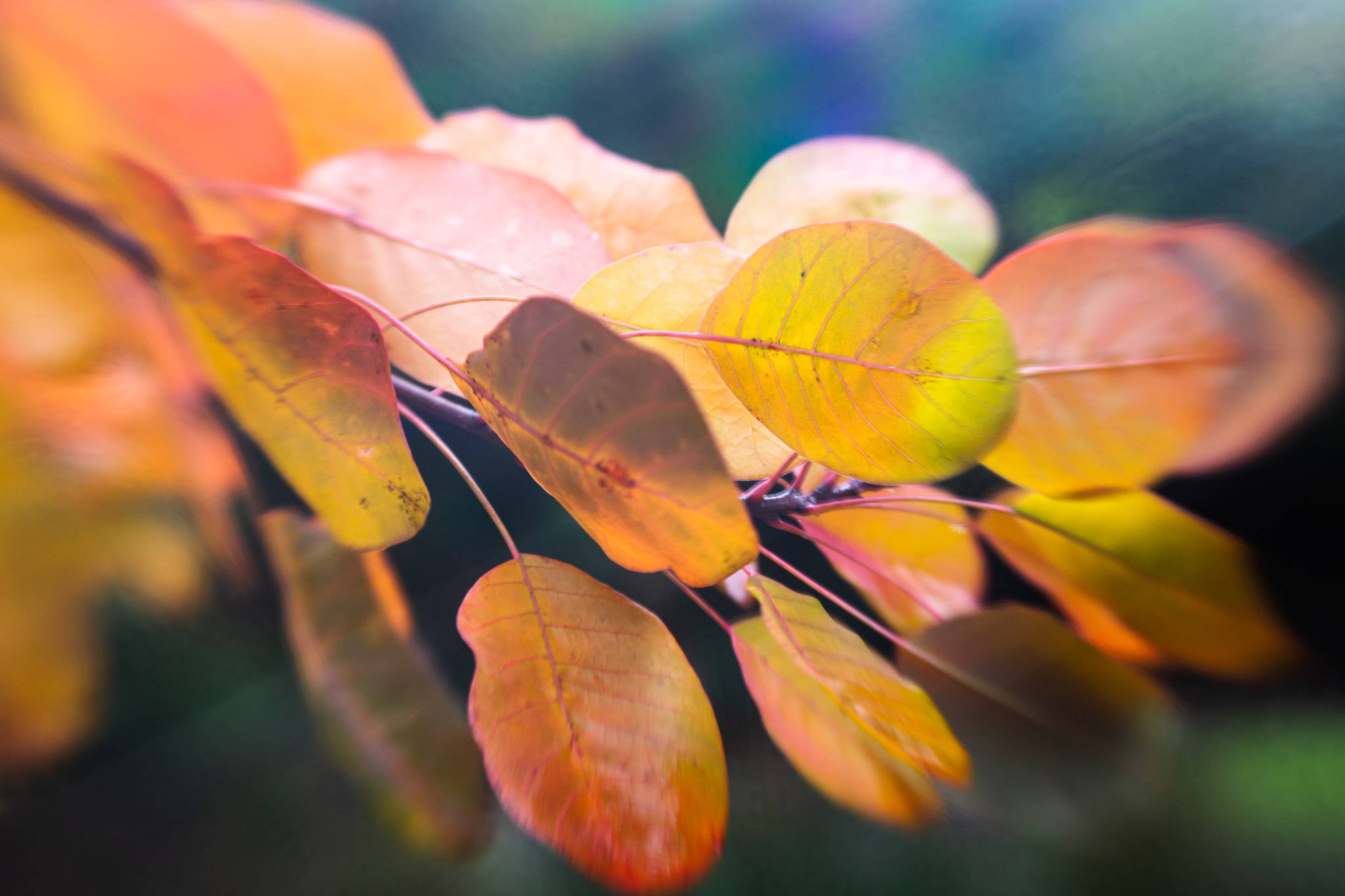 With the addition of an extension tube or the space-saving Lensbaby macro converters, it's a breeze to focus closer to our subjects for macro shots. The 50mm focal length makes it a great all-around lens for shooting various subjects, from portraits to landscapes and everything in between. It's a classic Lensbaby optic.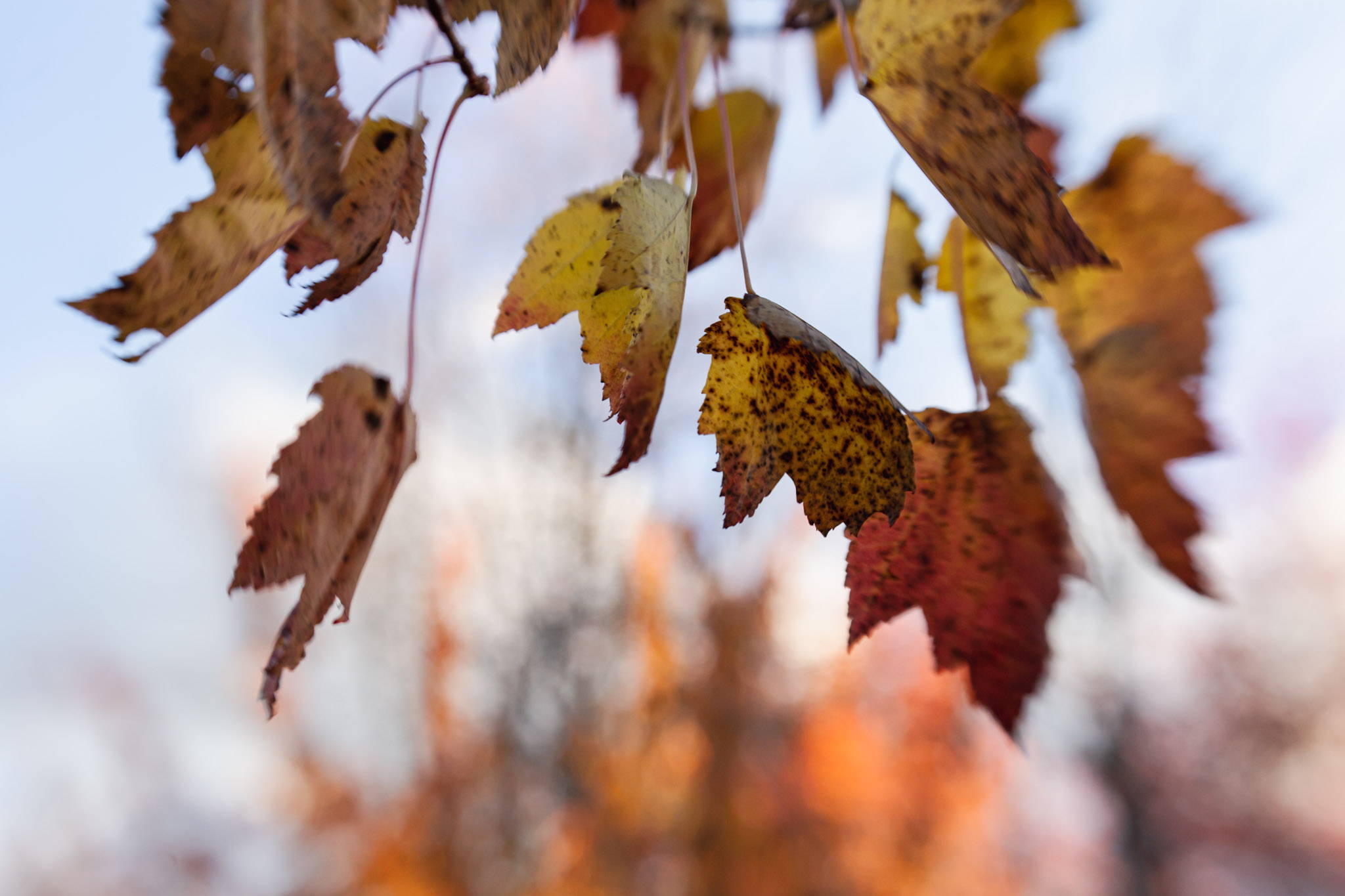 ---
Of course, I had to try out the Double Glass II with some of my Omni accessories and found they work beautifully together. This optic, with the creative discs, especially combined with a few Omni pieces, is a creative photographer's dream!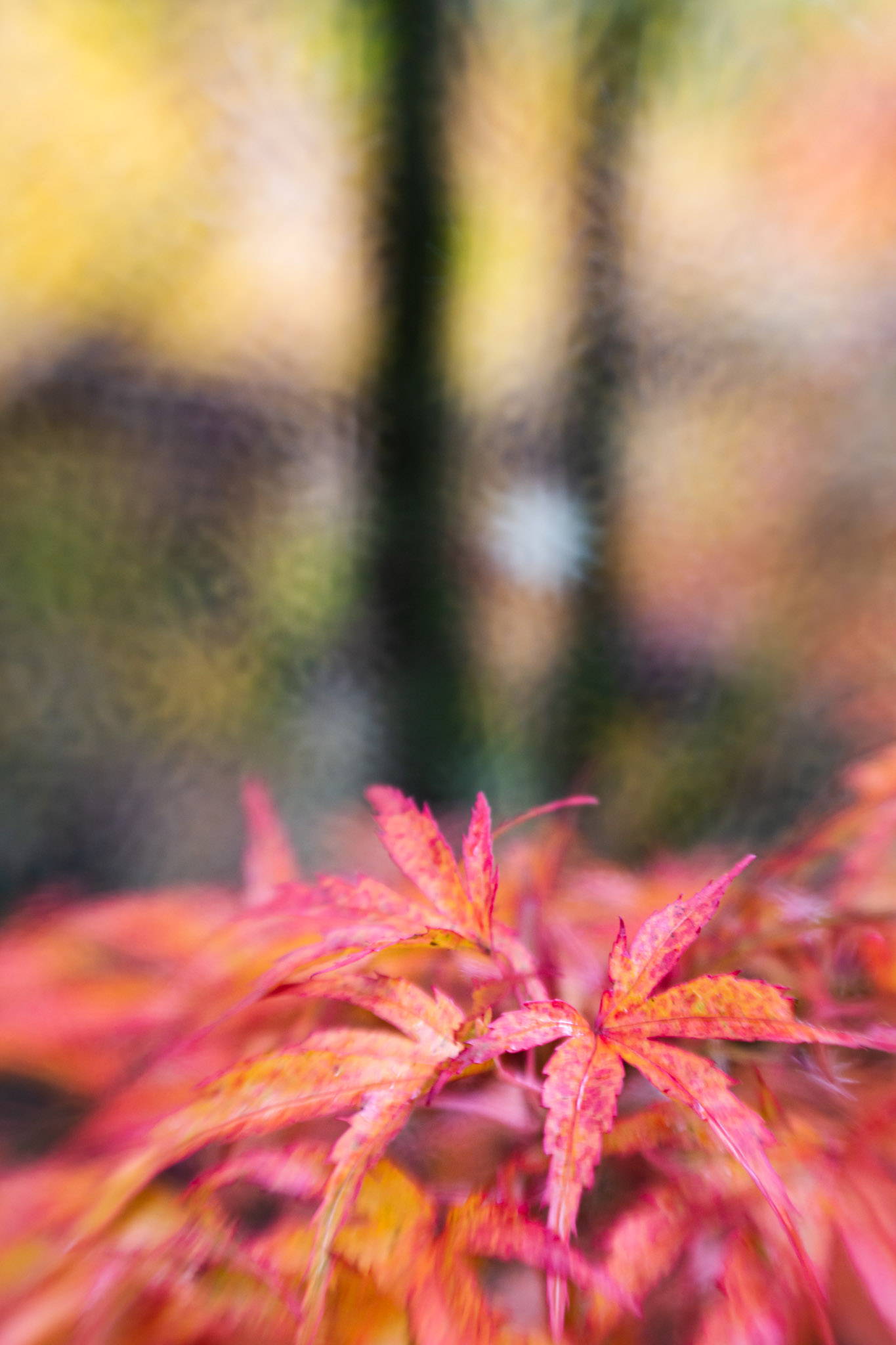 When I first received the lens to test out in October, I went right outside my home. The leaves were in their prime of the season in yellows, oranges, and reds. With a macro converter attached, I got closer to the brilliant colors and forms. With my aperture opened wide, I allowed the autumn backgrounds to soften into echoes of the short season. It is indeed an incredibly short season as far as colors go. Actually, it's a short season as far as the weather goes too… It's been cold here, near Seattle!
The more I shoot with the Double Glass II, the more obsessed I become with it. This experience has brought me back to my early years of getting acquainted with these creative lenses and falling in love with them. For someone who thrives on learning new creative and experimental techniques, it's hard not to fall for these lenses and accessories. Since having these tools in my bag, a new world of possibilities opened up for me!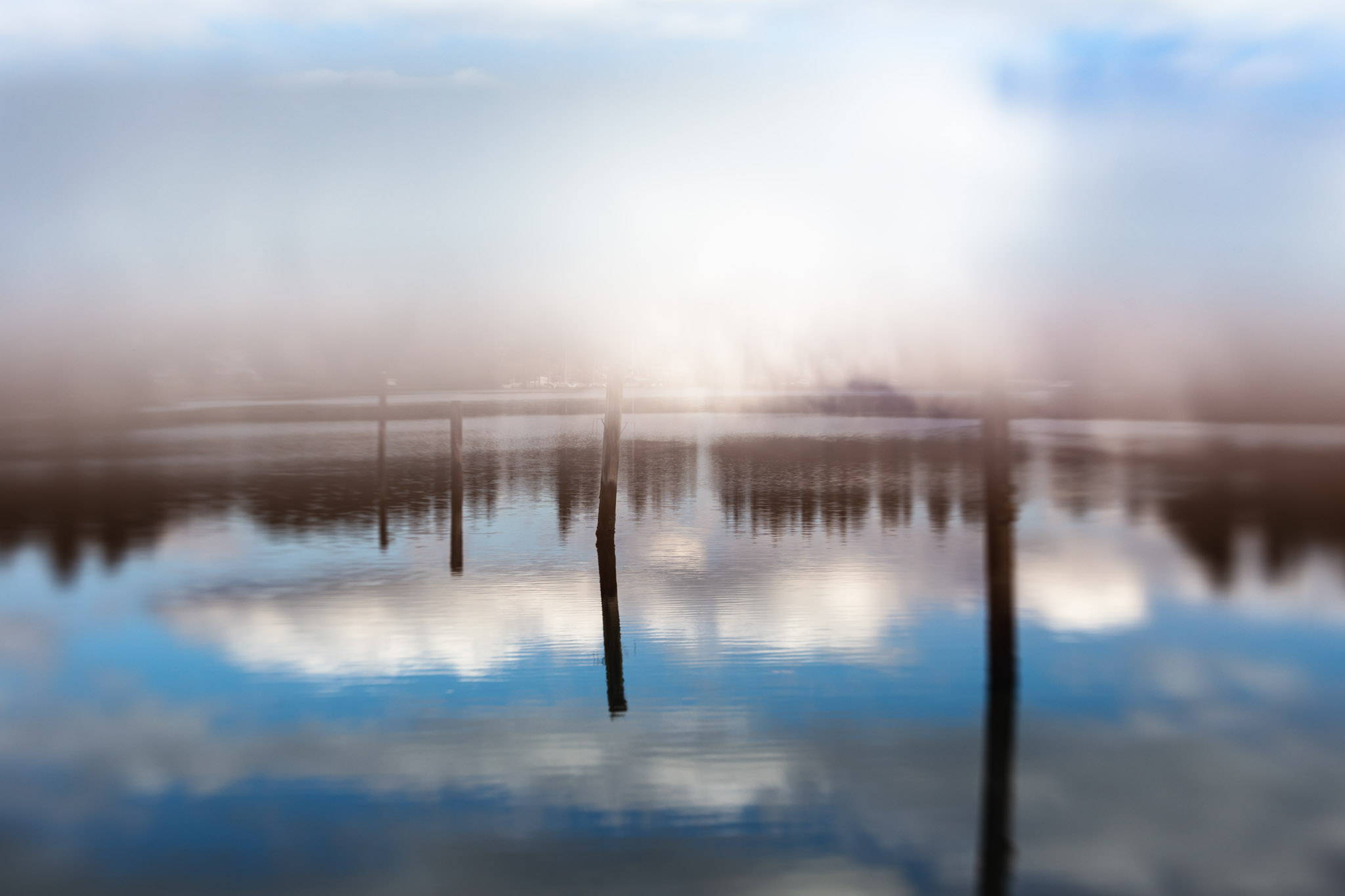 Want your shots featured by Lensbaby?⁠
Be bold and shoot extraordinary! Make sure to tag your photos on IG with #Lensbaby, #ShootExtraordinary, and let us know what gear you're using. 📸 ⁠
---
Mandi is a native Long Islander who made the Pacific Northwest her home for the past 15+ years. She found her muse in her natural surroundings and weaves this inspiration into her creative work. Lensbaby lenses have played an important part in her creative toolkit for over a decade. Through her lens she approaches her environment with curiosity and unique angles, producing images that often have impressionistic and otherworldly qualities that evoke a sense of dreaming.
Mandi received her BFA in Photography from L.I.U. Southampton NY in 2004. Since then she has held photography assistant positions, photographed artworks for reproductions, printed giclées for both local artists and art publishers, licensed her photography, and continues to exhibit her work locally. She currently resides near Seattle with her husband and two boys.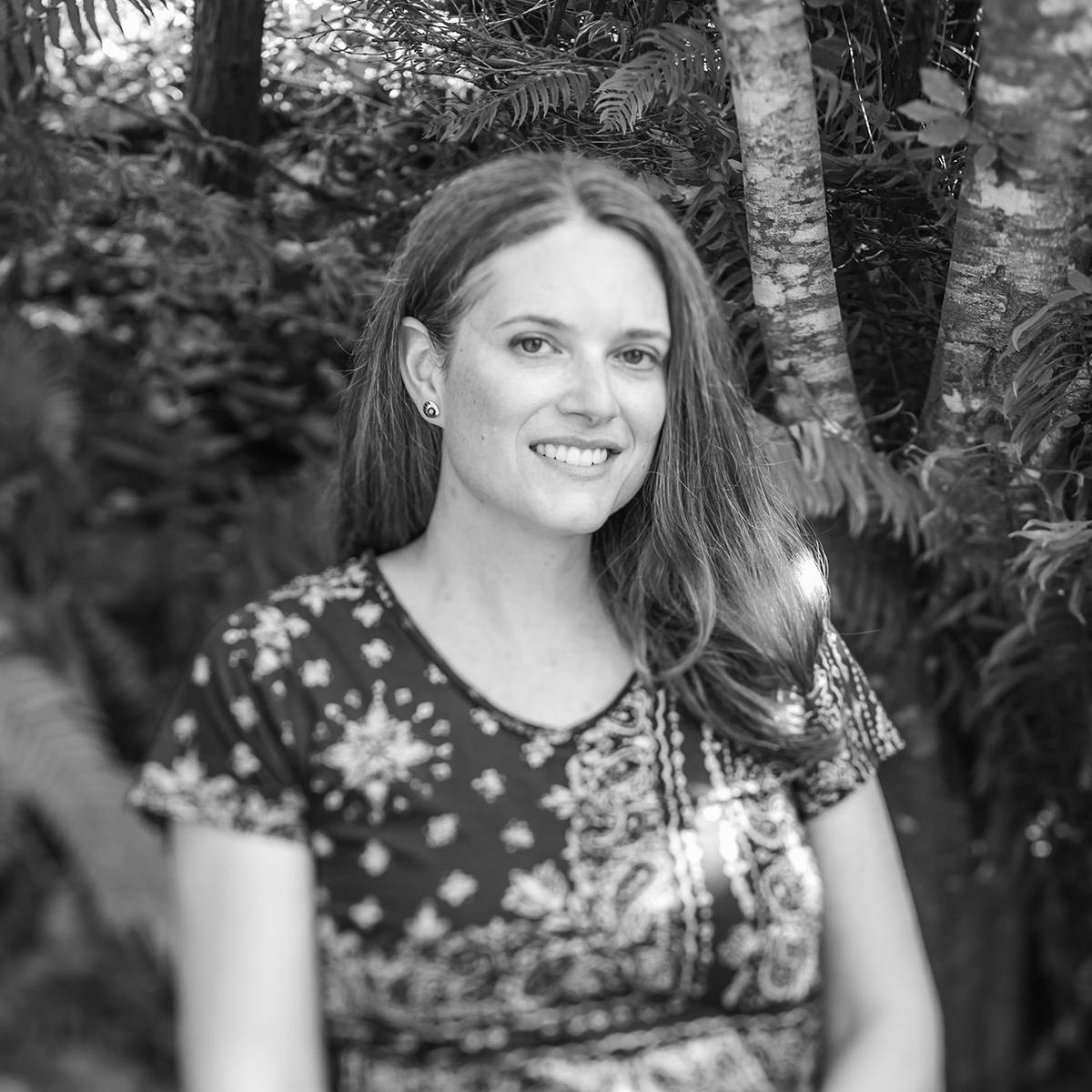 Follow us for your daily dose of art!