How to create amazing studio portraiture with Lensbaby
Artist Interview with Cristina Venedict
---
Cristina Venedict is a professional photographer based in Romania who creates captivating portraiture. We had the opportunity to interview her and learn more about her process!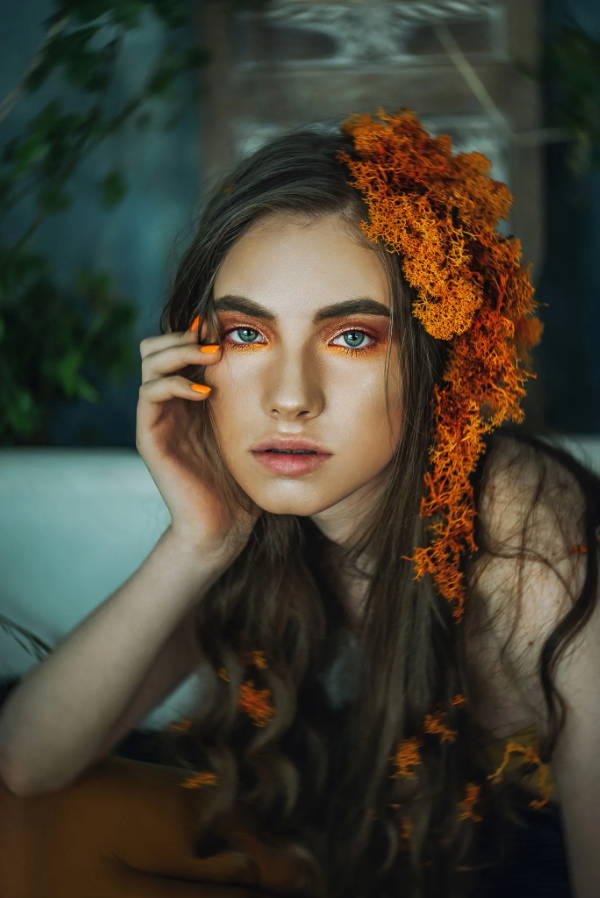 Cristina Venedict with Lensbaby Twist 60
Q: Tell us the BTS of this shot.
A: This photo is part of the "A Midsummer Nights Dream" series, one that I'm very fond of. I created the "A Midsummer Nights Dream" for a special workshop. For me, it means emotion, color, mystery. I shot the photo in my studio.
The model is Catalina, a friend with whom I collaborate on different projects. She is very dear to me because of her beautiful soul as well as her distinct physiognomy. For make-up and hairstyle, I worked with two dear friends, Maria Aslan and Mihaita Aslan. I like this photo because it conveys an emotion and tells an entire story.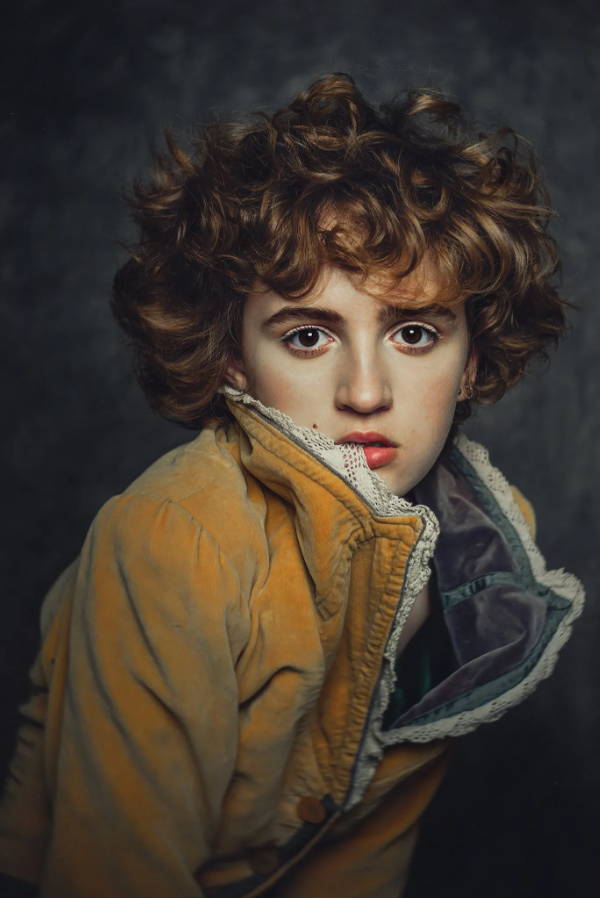 Cristina Venedict with Lensbaby Twist 60
Q: When did you start taking photographs? Why did you continue?
A: I fell in love with photography in 2007; it was like a revelation. I had a job as a psychologist, but I wasn't happy. I felt like it wasn't the proper place for me to be. Then, I fell in love with portraiture and I knew that was what I wanted to do in life.
It was such a wonderful feeling. In 2010, after my son was born, I began to take the path to portraiture. And I fell in love! This is the beauty of photography, to keep the passion alive. I like to play, I enjoy being a child. I'm quite immature sometimes, but this is who I am.
Q: Which is your favorite Lensbaby lens?
A: I usually use Twist 60, it is a lens I very much like. I've also used Edge 80 and find it very playful.
Creating portraits as a photographer
Cristina Venedict with Lensbaby Twist 60
Q: What tips do you have for beginner photographers just learning how to use the Twist 60?
A: The most important tip is to make a photo with passion. Convey some of you through your camera, lens, and the batteries. This is SO important!
Q: What professional photographers have influenced your work, and how do you incorporate their techniques into your photographs?
A: In high school, the drawing teacher recommended we watch Tarkovsky movies. I was deeply impressed! I have an image inspired by his famous "Solaris". Arizona Dream is another movie that influenced me and inspired one of my early works. For my visual style, I like the symmetry and colour palette used by Wes Anderson. As a photographer, I find myself inspired by Paolo Roversi.
Q: What is the most difficult part of being a photographer?
A: The hardest – and also the easiest – thing is to remain true to yourself.
There are so many conflicting influences and information on the internet. You have to know what you are doing and why. It's quite easy to get lost in the ocean of information about all the thousands aspects of photography. The abundance of information can be inspiring, but also tiring and misleading.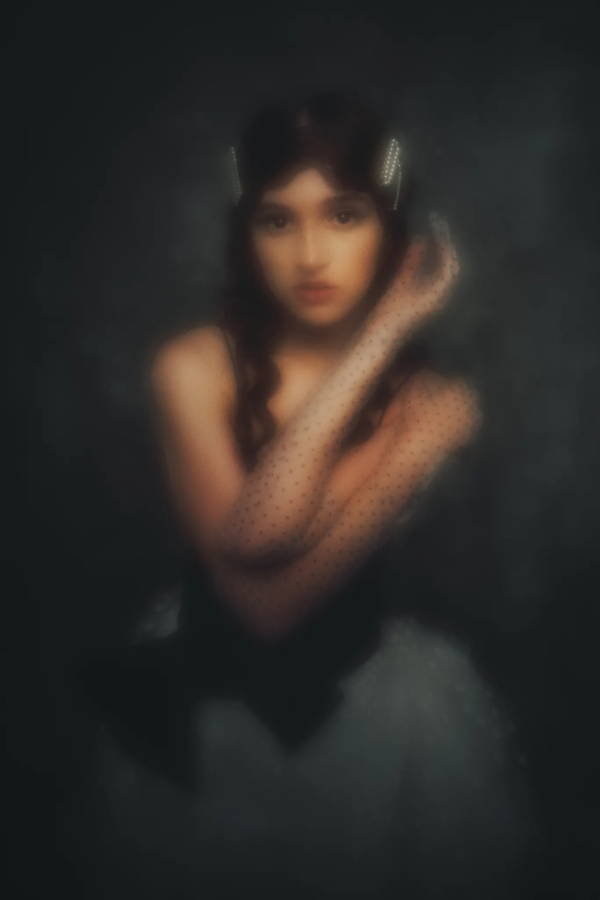 Cristina Venedict with Lensbaby Obscura
Q: Do you have formal training as a photographer or are you self-taught?
A: I never dreamt of being a photographer, and I never thought I'd become one... until the age of 25. After graduating from the University of Psychology, I felt that my place was not there. I graduated from a high school of art, and I wanted to head towards a job with security. I chose psychology, and I don't regret it.
Within these years, I was painting and drawing sheets. I was adopting the "flower power" hippy style. I have always enjoyed looking at people; I can do it for hours to study their gestures, anticipate their reactions. Music, fashion magazines, art, films have been all parts of my universe in that period and aspects of my daily activities. I have accumulated a lot of information, so photography came naturally into my life. Creativity and I have had a beautiful relationship from the beginning! At first, I used the camera to take pictures of places and people. This led me to a dream world. In a world where I could do anything, I was no longer guided by the rules imposed by society. That's what I liked because I can play the game by my own rules!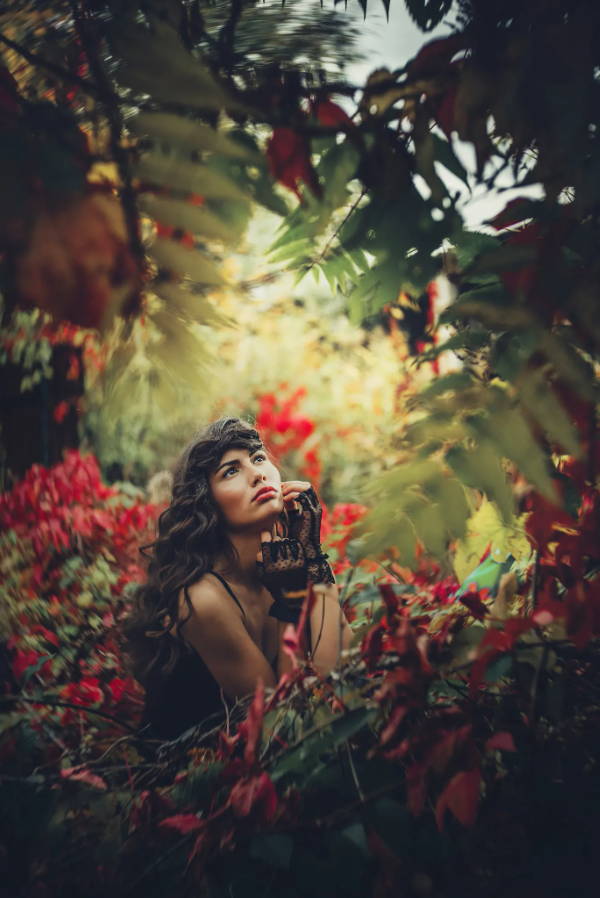 Cristina Venedict with Lensbaby Twist 60
Q: How do you bring the best out of your models? What tips do you have?
A: To empathize with the model, anticipate movements, to guide the model towards what you need and feel. To set the right light and ambient… Being a portrait photographer means empathizing with the person in front of you. To see the hidden side and to manage to bring it to light. I am glad when the models have a different mood after the photoshoot, emanating different energy. That's what excites me… to feel that the photography is touching the soul of the one I photograph!

I emotionally exhaust myself, giving all of myself when I feel the person opening up in front of me. Then we empathize, and the result is something we want on both sides. It's therapy for the soul. When I feel like I've done such a beautiful thing, I'm excited and feel connected for life with the person I have photographed.
I have won many photography competitions including: National Award 2016 Sony World Photography Awards, BenQ 2019 PhotoVue Competition, PWP's 37th Anniversary International, Shoot The Face International Portrait Photography Award, TZIPAC, Px3, IPA, 35photo awards and many more.
My photographs have been exhibited in places such as London, Krakow, Dublin, Vermont, New York, Vienna, Cairo, Rome, Switzerland, Athens, Moscow, India, France (Saint Gilles Croix de Vie) and many more.
Follow Us for Your Daily Dose of Art!