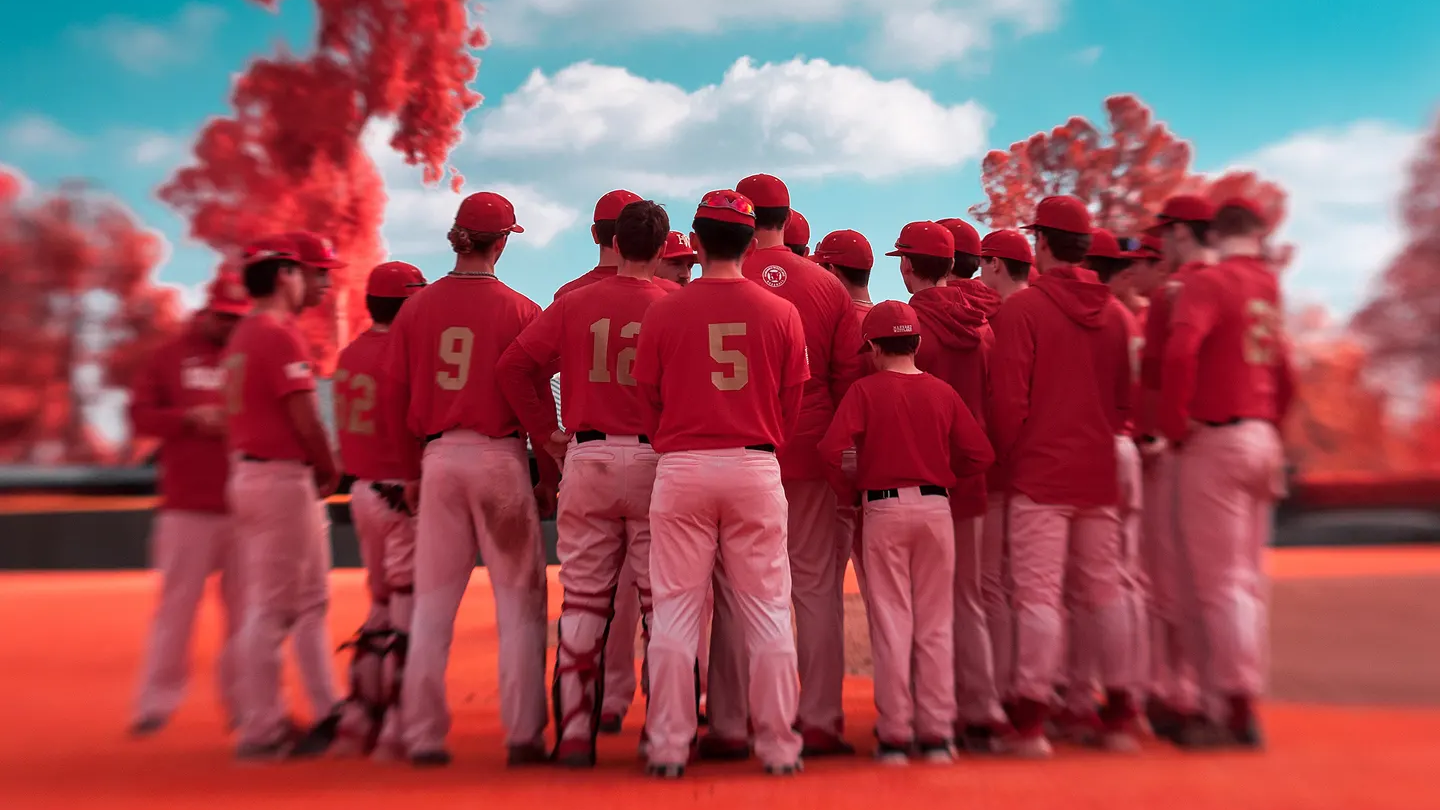 Experimental Photography - Infrared with a Lensbaby
Combining the experimental photography technique of infrared with Lensbaby lenses, LA-based photographer Eric Dearborn captures the world of baseball in a whole new way. He shares his creative journey with us.
My name is Eric Dearborn. I currently work behind the camera but for the majority of my life, I was in front of it. As an actor, I use to be on the soap opera All My Children and as a model, I worked for companies as The Gap, Abercrombie & Fitch, Tommy Hilfiger, Aeropostale and more.
I discovered the need to try different things in photography right after I left photo school in 2012. At that point, I had learned the technical side but all of my creativity had been sucked dry. I started to research creative photographers like Jerry Uelsmann and Saul Leiter and started to realize I needed to step outside of my comfort zone to help counterbalance things.
Over the years, I have tried to better myself at a few different subjects such as weddings and portraiture but my favorite subject to shoot is baseball. I've spent a good portion of my life involved in baseball at all levels so it is easy for me to predict how most plays are going to turn out. In my mind, it truly is the ballet in the dirt.
Shooting infrared with Lensbaby
I've been shooting infrared for 3 years now. The original thought first entered my mind about 6 years ago but because photography can be so expensive it took me a while to finally make the purchases I needed.
I love infrared and I love Lensbaby but the most upsetting thing for me is that not everyone understands them. Some think it's simply a filter put on photos on Instagram. I feel like they work so well together because when the two processes are combined they produce a look that is impossible to recreate without putting in the work or in this case using the products. It's taken me a while to come to the realization that not everyone that sees my work will love it and even fewer will fully realize how it was done. But I know that it's going to leave a mark on people's minds even if that mark it is thinking it's a little weird.
If I had to take a wild guess on why I wanted to do this it would probably because of my childhood. My parents were hippies so they liked Jimi Hendrix, Bob Dylan and many other huge bands from the 1960s. The cover of the Jimi Hendrix Experience was done with Kodak Aerochrome film to give it a bubble gum tint. One of the greatest photos I saw from that period was Bob Dylan sitting on the trunk of a car and all the trees were a bubble gum tint. That whole era was about pushing the limits in photography as much as possible.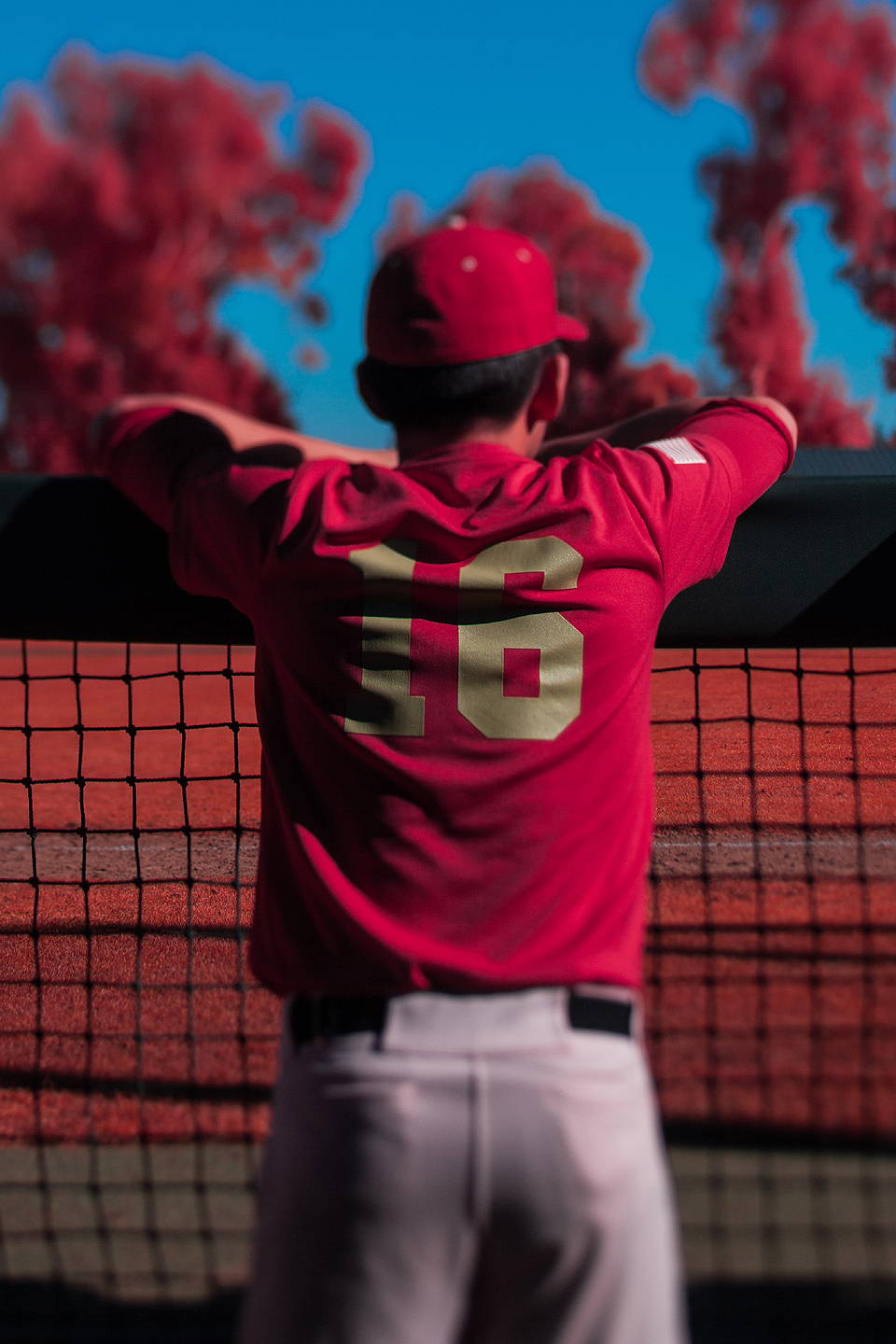 Fast forward to a few years ago when I first came across the Enclave by Richard Mosse and I knew that I had to figure out a way to bring that to baseball. Going the film route would be impossible at this point but luckily a company started making filters last year that could give similar looks of Aerochrome on full-spectrum converted cameras. At that point, it was a no brainer in my mind.
Lensbaby lenses have meant a lot to me over the years. I constantly use them for my personal work and I try to use them on jobs whenever possible. But I have to balance using them along with regular lenses because clients like creativity but I can't overwhelm them if I want to be rehired. Prior to Lensbaby, I knew about tilt-shift lenses on 4x5 cameras, I'd heard of Petzval lenses and I tried purchasing fisheye lenses but known of them were good enough. The moment I discovered Lensbaby was amazing because it finally allowed me to be different.
Pushing the limits of creativity
Creativity is a part of me. My motivation comes from photographers, artists and others who are committed to pushing boundaries in different ways. Nobody told Mark Rothko to paint the way he did. Nobody taught Tim Burton to make films in his style. Nobody taught David LaChapelle to build his sets the way he does. In no way will I ever consider myself to be even close to their level but I am very lucky to be living in a period where the works of those people and many others exists.
Eight years ago I thought I was doing things well and now I look back at that period I laugh. I know that eight years from now I will laugh at my current work but that's the great thing about growing. Also as long as there are companies like Lensbaby, I'll have new tools to play with and I will keep growing creatively.
Sociis natoque penatibus et magnis dis parturient montes
Author Maxim Tourou / Category Architecture / Published: Apr-05-2018