---
It was a Friday night, and the teens agreed to do dinner and a walk with Mom to our cute downtown area. I couldn't have been more excited to be able to test this beautiful lens, and I took it along with me! To my surprise, I was delighted by how well this lens holds at night in low light. The smooth and buttery effect that you get is just stunning! I typically shoot wide open for most images. This lens has an aperture range of f/2.5 to f/22, and is new and improved version of the earliest prototypes.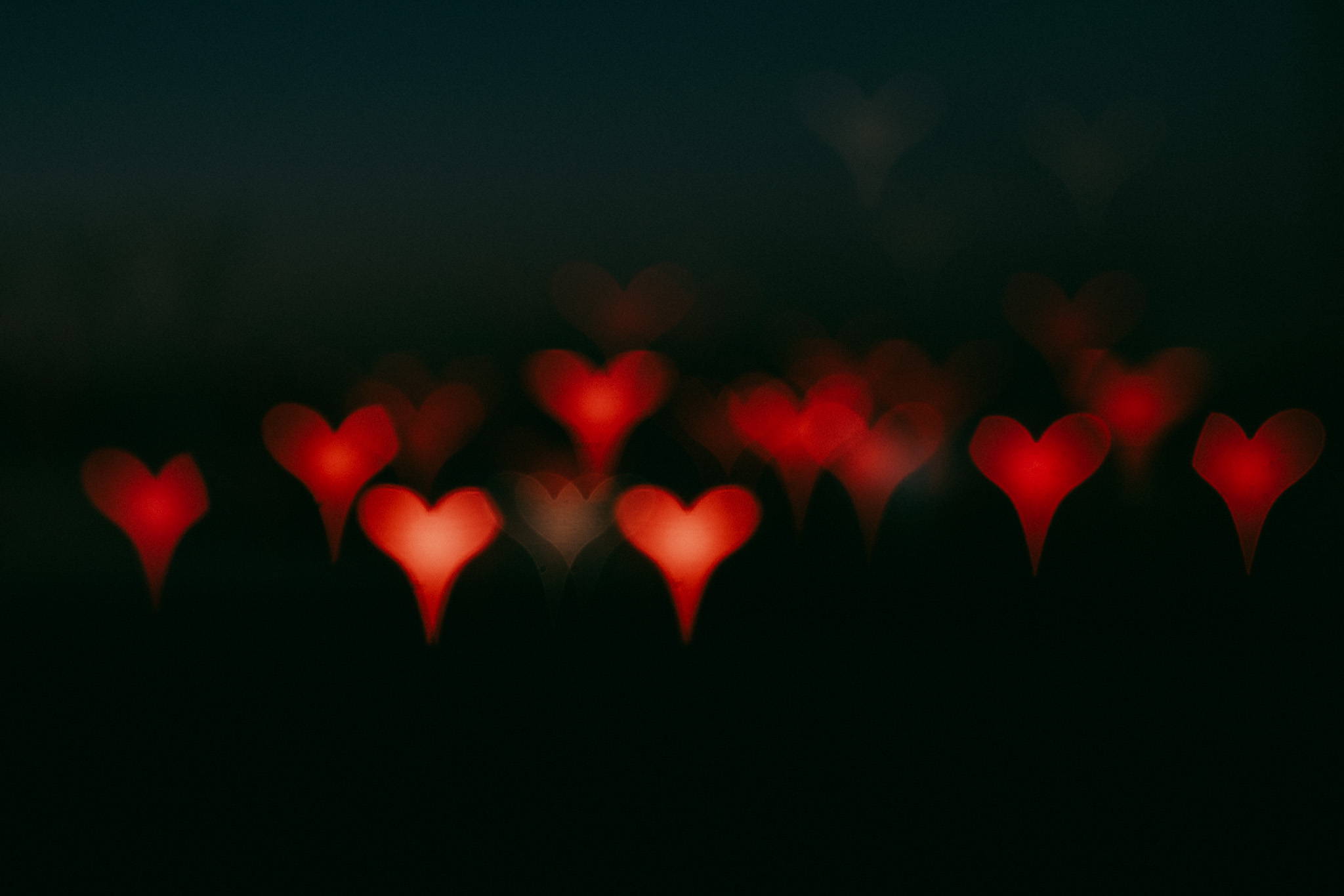 Teenagers are some of my favorite subjects; they're quick to laugh and in touch with their candid selves in a way that shines through in photographs. Here they are, just being themselves while we are leaving a taqueria! Always fun to play with reflections and lights, especially with them!
As we walked through the little downtown, I played with long exposure and ICM, then added a disk to create some fun bokeh. This lens has a versatile drop-in magnetic aperture system. This lens comes with four interchangeable aperture disks and employs an array of round holes that beautifully distribute the soft glow from the edge of the optical system. The resulting bokeh is incredible. If you already own the Creative Optic System, this is a great place to use that too! In honor of Valentine's day, one of the disks has the added heart shape. For the Soft Focus II, one of the aperture disks even has a sunburst shape! Imagine all the things you could do with this lens!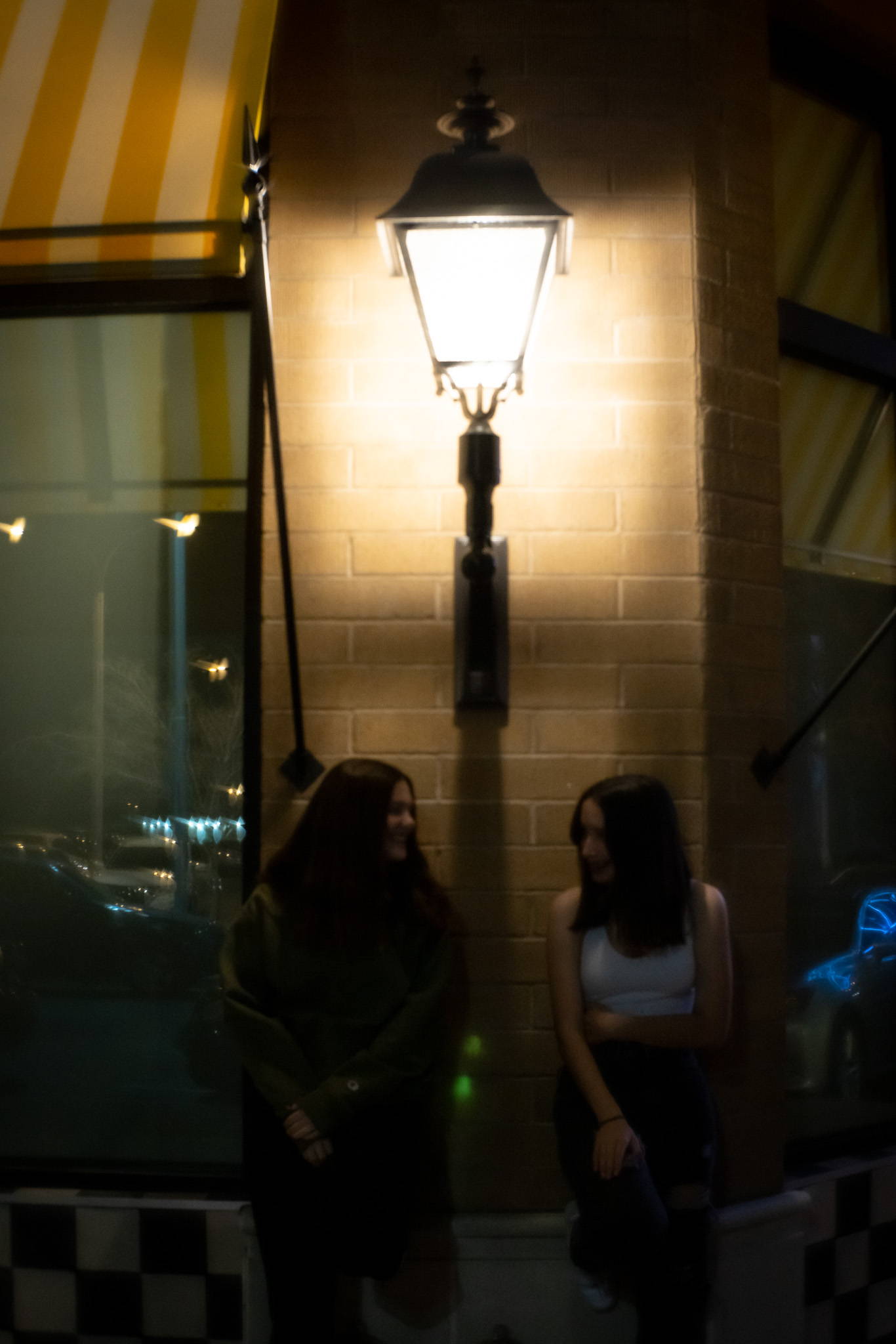 ---
"I love converting images in black and white: especially when it comes to street photography."
---
As the night drew to a close, a vehicle caught my attention. It was probably the last run of the night for the one lone bus with a light. During this shot, the bus was moving quickly, and I took the chance to focus on one solid light from inside of the bus. I just loved the beam of the heart-shaped light in contrast with the empty bus.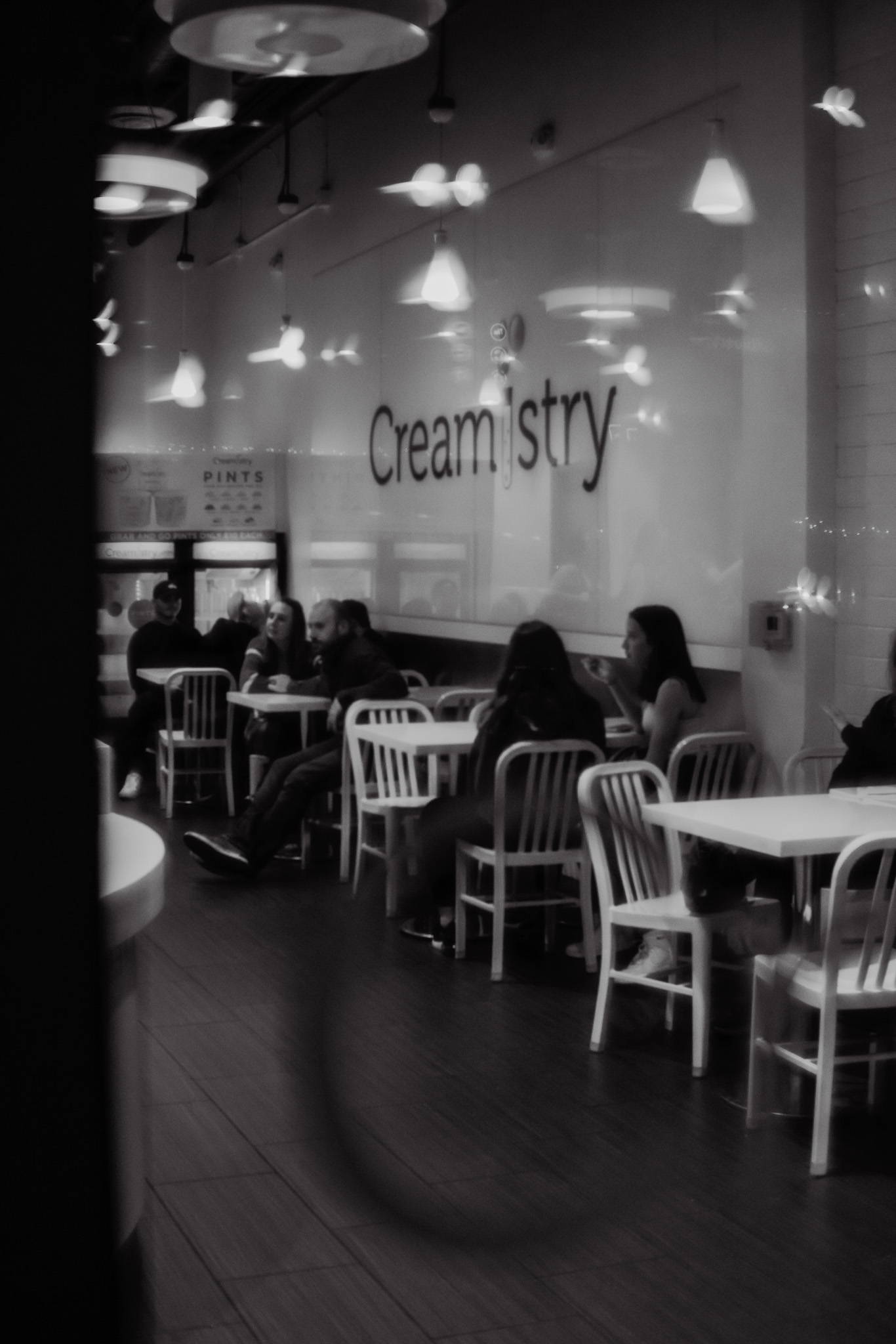 During our walk, we stumbled upon two amazing musicians playing lively music. I immediately asked for their permission to take a few photographs. They were both gracious, really enjoying being in front of the camera and making funny comments. There was definitely a low light for these exposures, and I took advantage of passing car lights to expose the subject without the need to increase by ISO. I remember it being a bit challenging to focus due to the low light and unfamiliar lens. I had to train my eyes to adjust and find that focus. I've found it just takes time like with any other lens. Keep practicing, and you will nail it!
Herb Stone….quite a character, and if you look closely at the top of his head, he has his Venmo ID pictured, so there is no reason for you not to support him!

Michael was in a quiet corner with little car traffic. There was just a light above him, and it lit him up beautifully: the soft optic just came out like butter. I did have to increase my ISO for this shot, and I love the results and the way he looks through the camera: so moody. He seemed like a gentle soul, and he was beautifully framed with the greenery around him.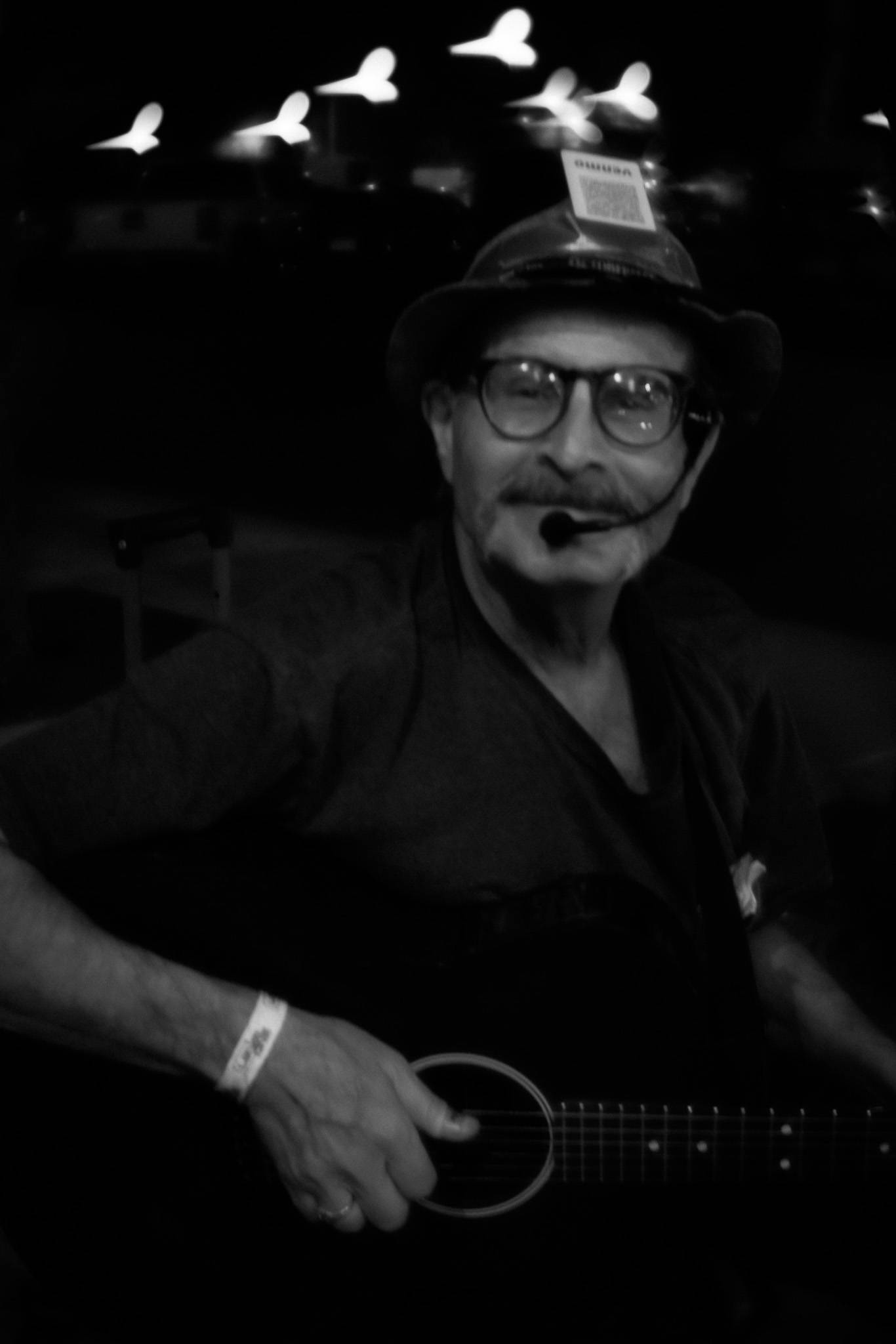 The theater lights up beautifully at night. I still had the heart-shaped disk in the lens, and it really captured the time of the year! I love converting images in black and white: especially when it comes to street photography. I find it truly brings out the architecture and mood of the moment.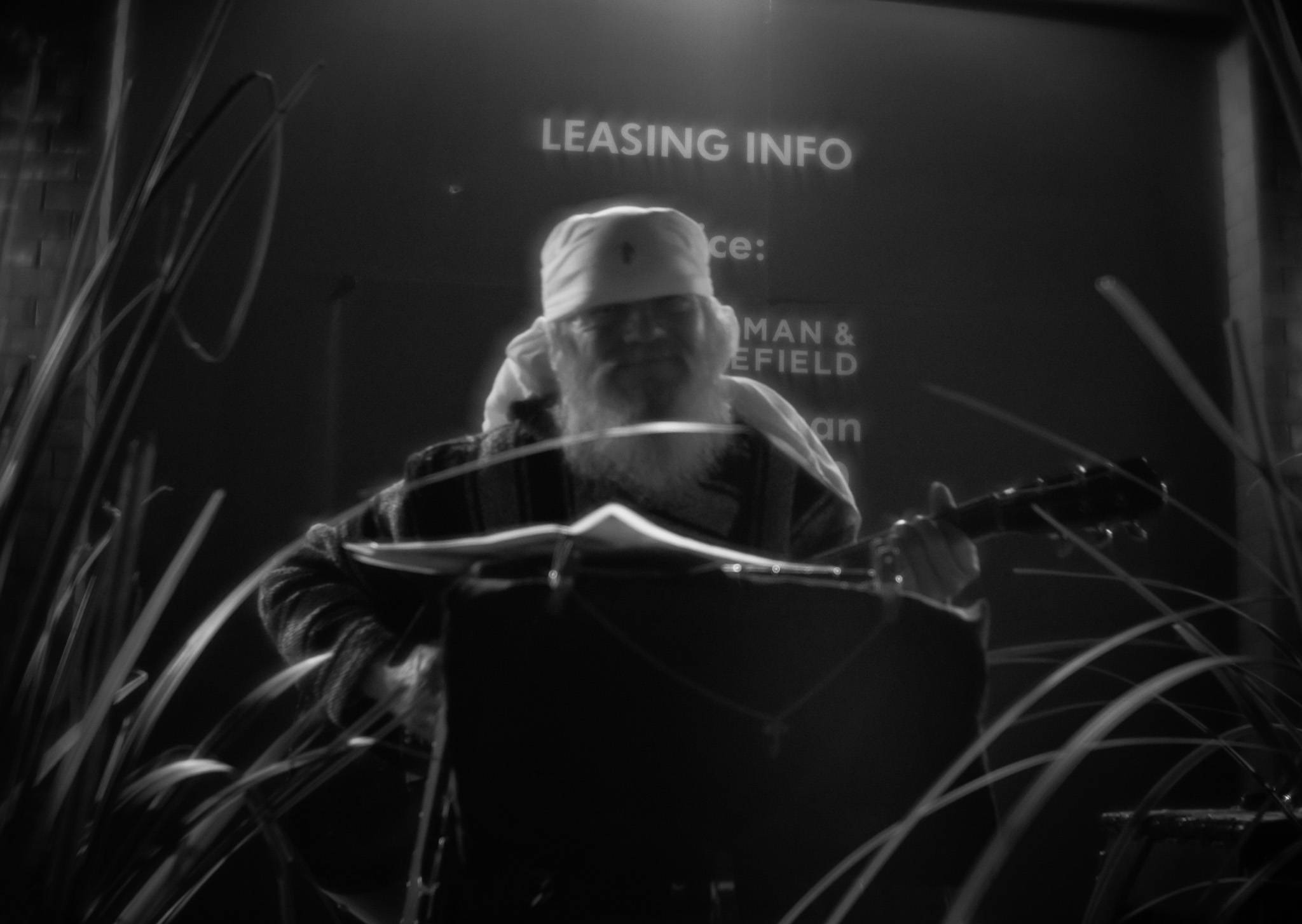 Of course, there is always the happy dog walking at night, quick to pose in exchange for some petting! Ice cream stop…I love the playful lights by the disks and the brief moment captured by the people inside this creamery.

" Best friends make the good times better and the hard times easier. "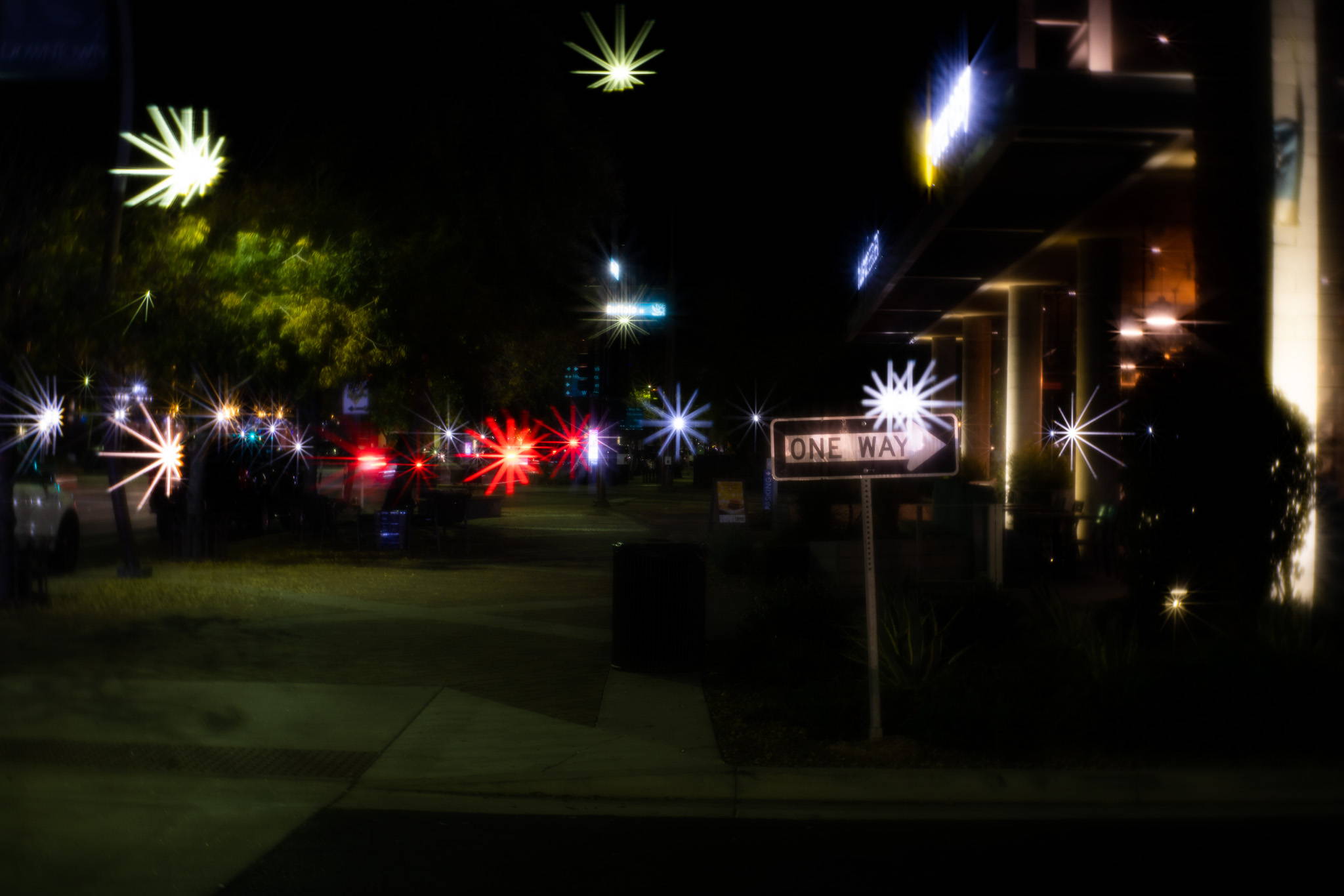 In this area of Arizona, art is beautifully displayed throughout the cities. I absolutely love the paintings and works of art on the walls of downtown buildings. It brings out the rich character and history of this area. Welcome to Gilbert, Arizona!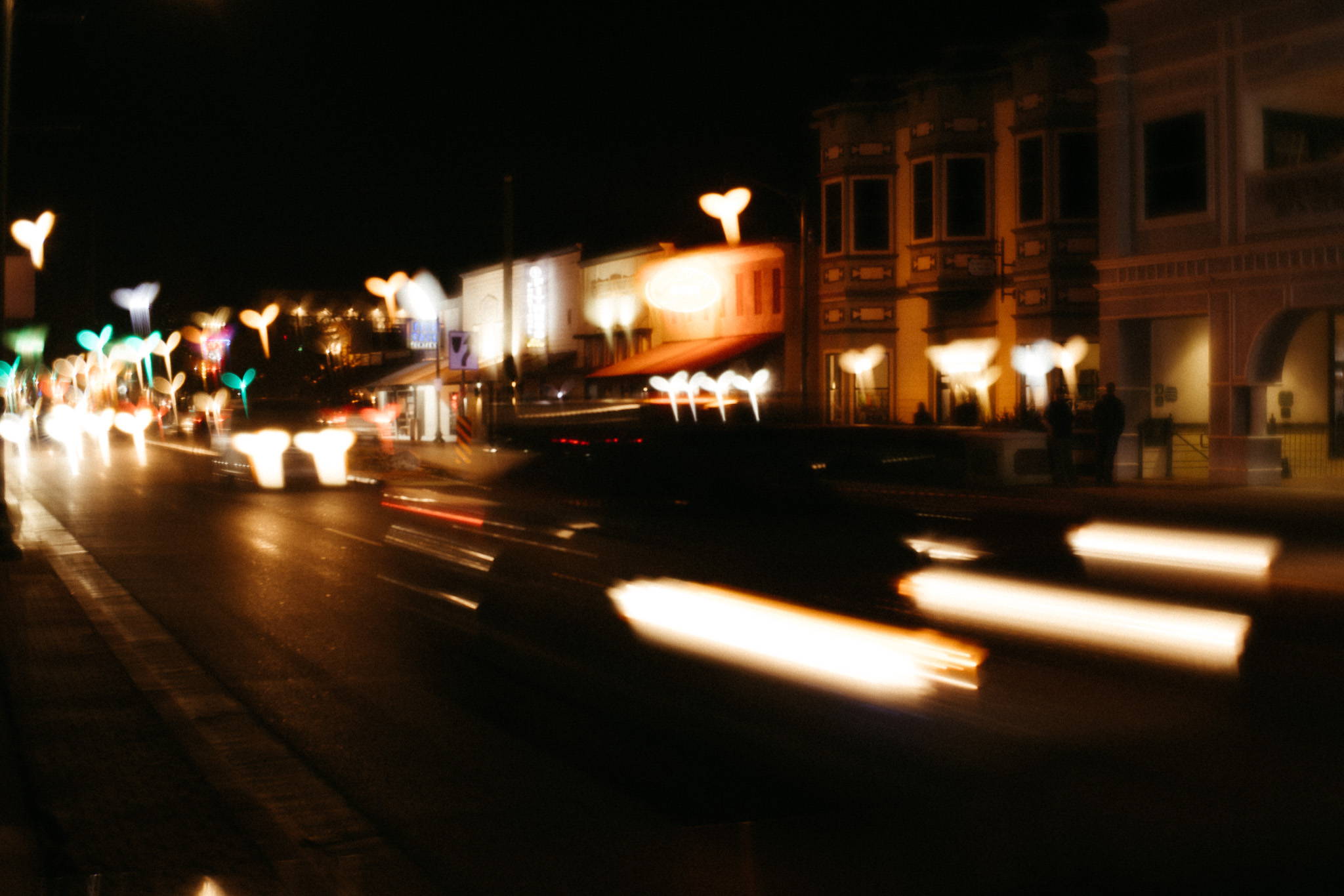 It is my hope that I have helped you feel more inclined to take your new Soft Optic II with you to any adventure: day or NIGHT. You saw just how fun this lens could be with the aperture disks and the different bokeh that it can display! You will achieve images that are truly unique to this lens. This lens is so versatile, and it is now a permanent fixture in my camera bag! I know it can be difficult to have favorites with Lensbaby as they all hold amazing qualities, but I do have my favorites, and this is one! (Hush hush, you can always tell me your favorite Lensbaby, I would love to know)!

Peace and love, friends!
---
Want your shots featured by Lensbaby?⁠
Be bold and shoot extraordinary! Make sure to tag your photos on IG with #Lensbaby, #ShootExtraordinary, and let us know what gear you're using. 📸 ⁠
---
Follow us for your daily dose of art!