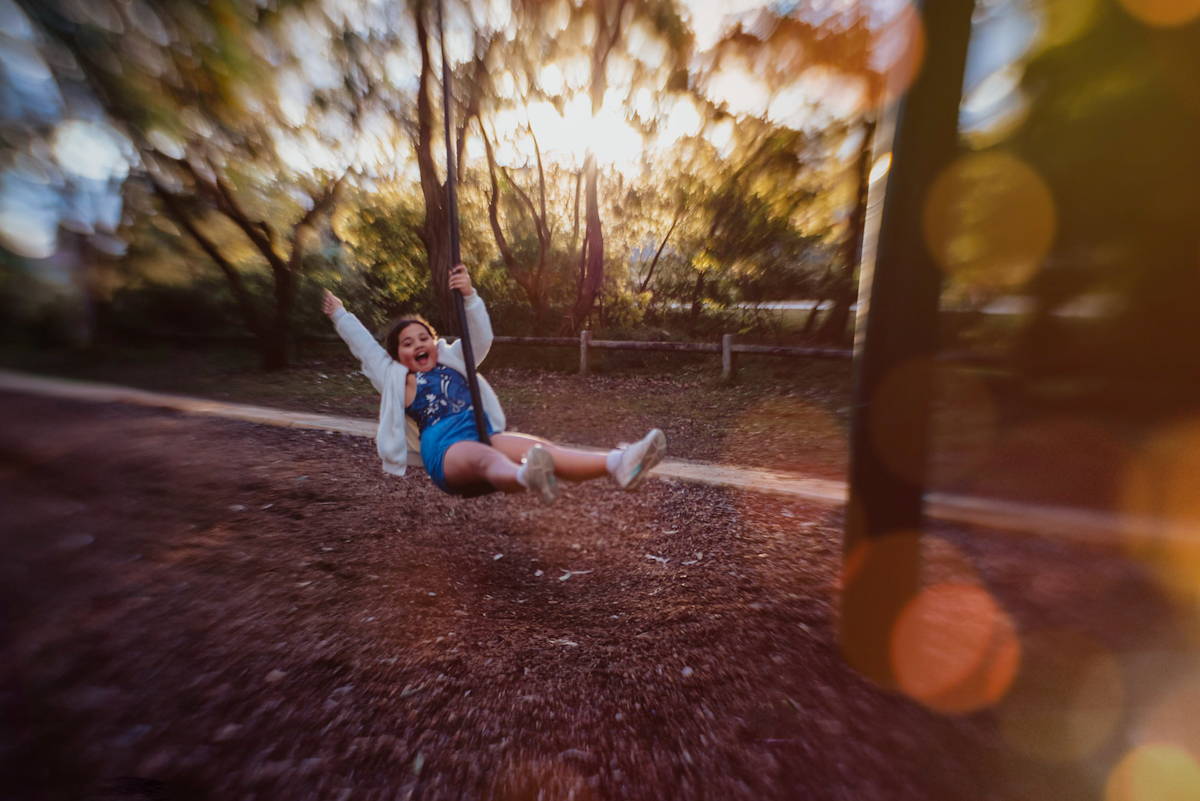 Lensbaby Sweet 35 | f4 | 1/320 | ISO 200
Earth Day is a time to celebrate the wonders of our planet and think critically about ways we can clean up our lifestyle and make the Earth more habitable. One way for photographers to honor this holiday is to get out with their kids and shoot the festivities with natural light photography. Utilizing natural light photography as well as effects such as the bokeh effect will keep energetic young ones in focus for all their Earth Day activities. In this blog, Emma Davis gives some photography tips and explains some of the ways photographers can enjoy time with kids on this special holiday.
---
Earth Day began in the US in 1970 to raise mass awareness of the issues facing our planet as a result of decades of pollution, deforestation, and other environmental destruction. Initially a day of protest, over the years, the focus of Earth Day has shifted more towards education. Each year, schools worldwide take part in a variety of Earth Day activities and challenges to learn more about our planet.
But Earth Day isn't just for school! There are lots of ways you can have fun with Earth Day photography at home and in your local area too!
Down here in the southern hemisphere, Earth Day falls right in the middle of autumn, which happens to be my favourite season! The worst of the scorching summer heat is over, and the persistent chill of winter is still a few weeks away, so it's the perfect time to get outdoors with your little ones to learn more about the world around us. The light during this time of year is gorgeous and ideal for natural light photography. With autumn comes soft warm hues during the afternoon and nice cool colors at night to help set the mood.
Here are five of my favourite Earth Day activities to do with my children...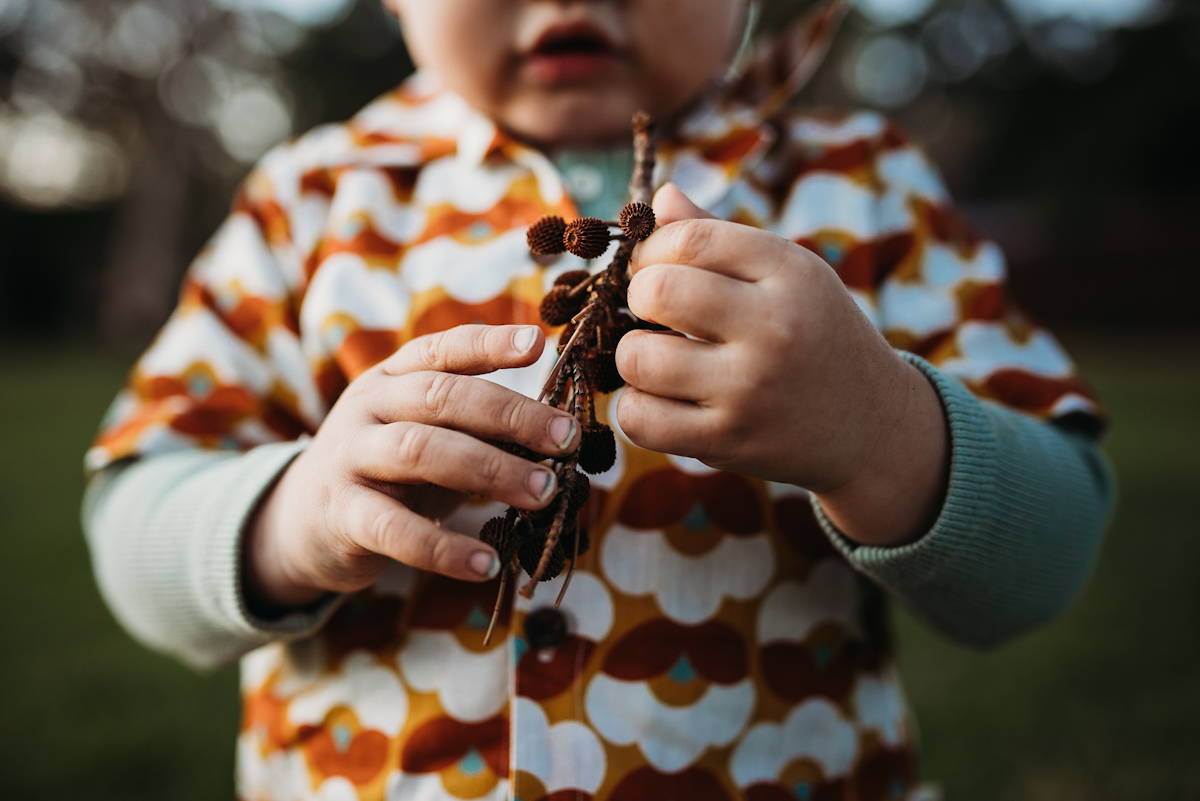 Lensbaby Sweet 35 | f4 | 1/400 | ISO 250
1. Go on a Scavenger Hunt!
This one is fun for both younger and older children as you can make it as easy or as challenging as you like! Simply make a list of natural objects found in your local area, then head outdoors to see how many you can find!
Try not to disturb the environment around you - rather than picking flowers or foraging for bugs, think interesting textures, pops of autumn colour, fallen leaves and twigs, pinecones… For older children, it's an excellent opportunity to talk about the way our landscape changes with the seasons. Compare the crunchy fallen leaves underfoot with the brightly coloured ones in the trees, take notice of evergreen species that don't lose their leaves, and make a wish on scattered dandelion seeds.
Once you've collected all of the items on your scavenger hunt list, photograph them or use them to create a nature collage. Using the bokeh effect would be a lovely way to showcase the natural treasures you've found. You can experiment with ways to feature the items and blur out the colors in the back.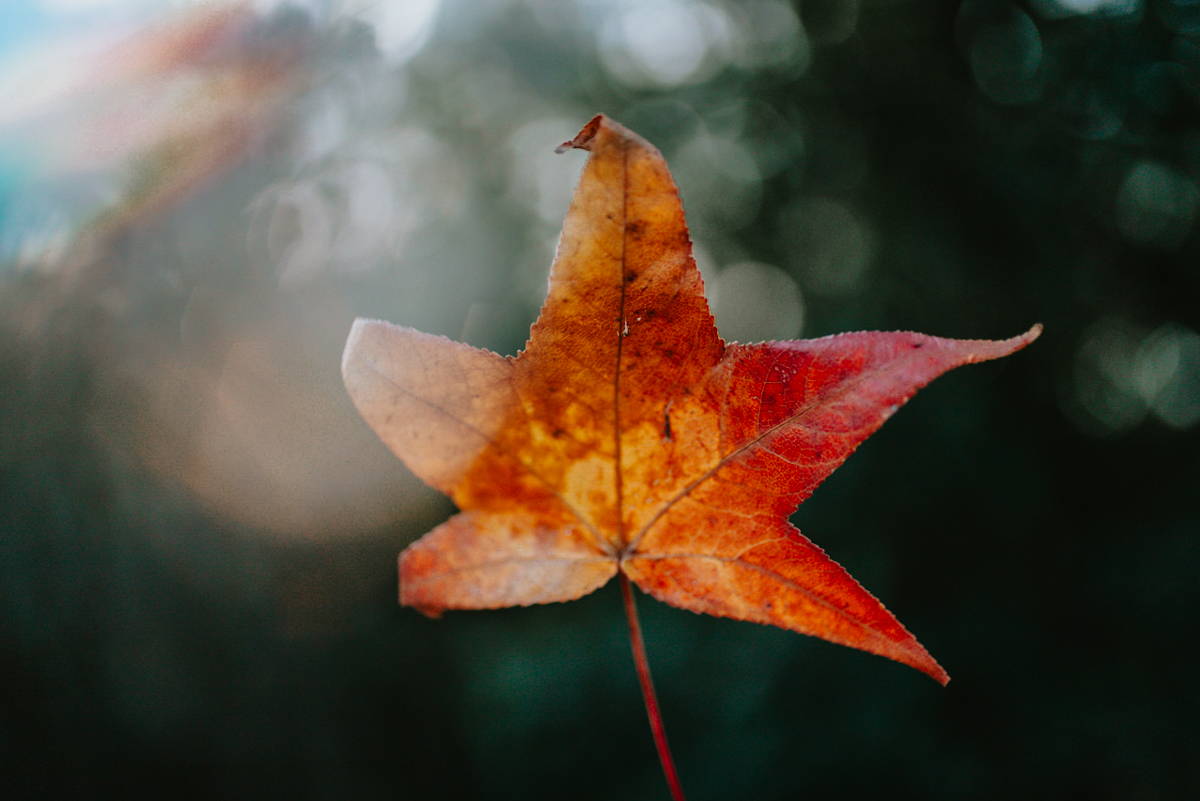 Sigma Art 35mm 1.4 + Lensbaby Omni | f1.4 | 1/160 | ISO 800
I'm the first to admit that I don't have a green thumb– I struggle to keep even houseplants alive, but the great thing about planting seeds in autumn is that those hardy enough to survive the winter chill are usually tough enough to survive even me!
So what should you plant in autumn?
Herbs are a great option - they grow fast, so your little ones won't have to wait long to see the results of their hard work, and they'll love helping out in the kitchen, adding handfuls of their very own homegrown herbs to family meals. Mint, basil, and parsley all grow well when planted in autumn.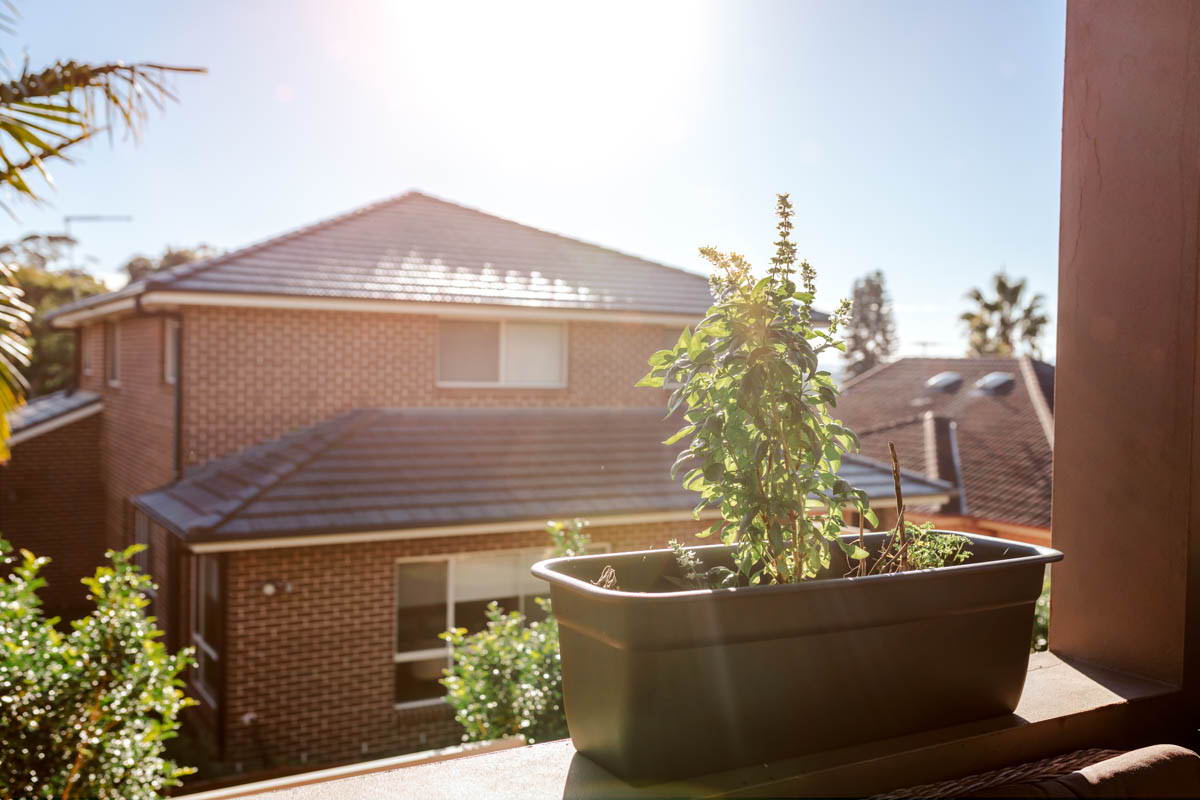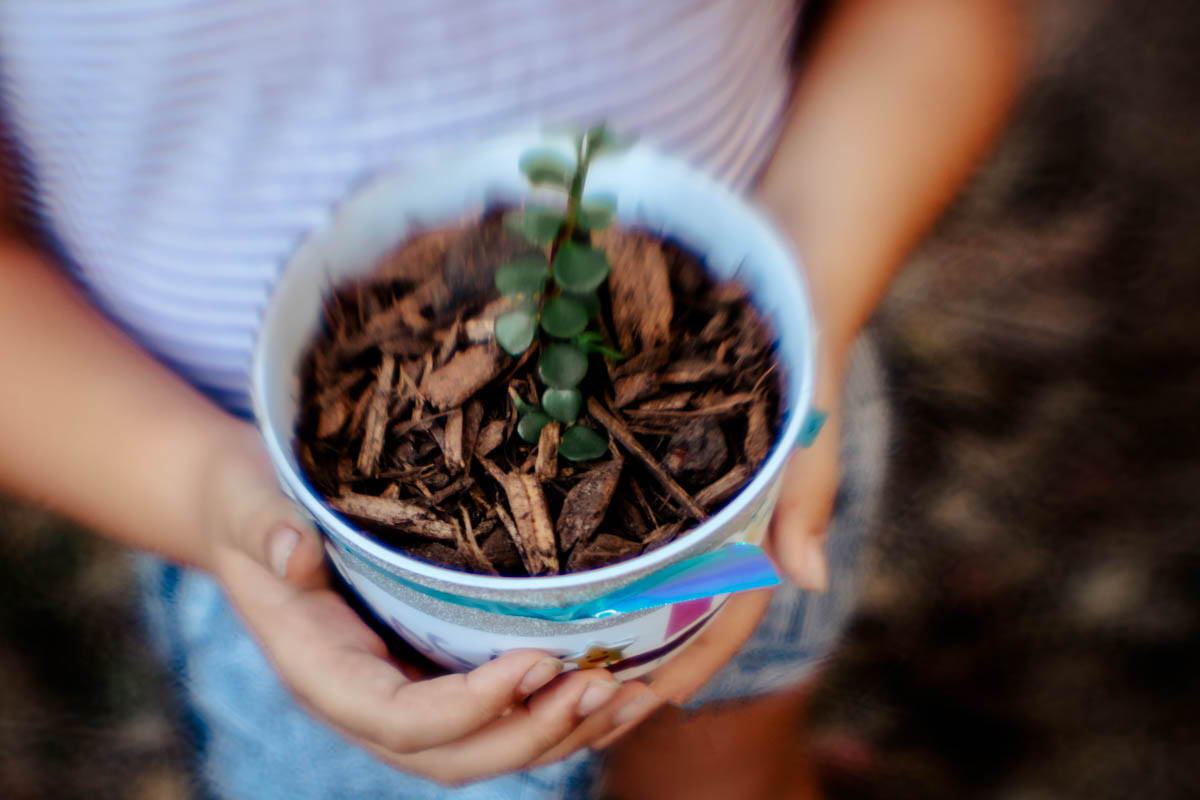 Lensbaby Creative Bokeh Optic | f2.5 | 1/200 | ISO 800
If herbs aren't your thing, why not plant some spring blooms? Autumn is the perfect time for planting daffodils, jonquils, and freesias. While they don't give quite the same instant gratification as herbs, they're a lovely way to introduce older kids to the concept of timed planting. Plus, seeing those first few buds pop open in early spring is a great reward when winter is over. Thinking about photos, you and your children can observe the ways the natural light photography shifts hues between seasons.
"...create an opportunity to talk about energy and the different ways we both generate and use power."
---
Okay, so this is one of my all-time fave activities to do with my kids regardless of the season. Still, it's a great one to do on Earth Day because kites need wind to fly, and the wind is a source of renewable energy, so it creates an opportunity to talk about energy and the different ways we both generate and use power.
Most of the energy we use in our day-to-day lives comes from non-renewable sources like coal and oil, which will eventually be used up, and which often make a more significant contribution to pollution than renewable energy sources like wind and solar power. A kite is another perfect object for the bokeh effect because you can feature its bold colors while softening the world around it.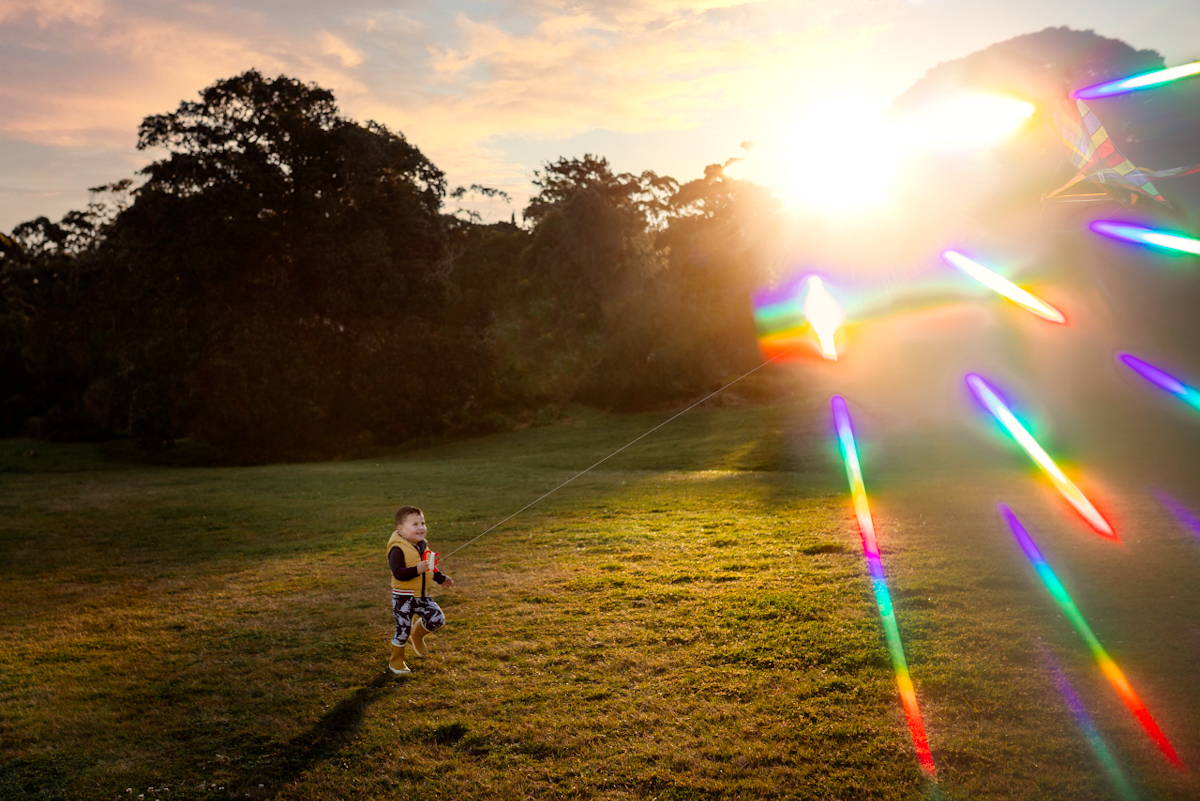 Sigma Art 35mm 1.4 + Lensbaby Omni | f2.8 | 1/1000 | ISO 100
Talking points might include ways to use renewable energy in our everyday lives and ways to reduce our energy consumption - in our house, remembering to turn off all the lights before we head out for the day is a big one!
If there's not enough wind to fly a kite, pinwheels are another fun activity to try along similar lines.
We're lucky enough to live right on the edge of a national park, which gives us easy access to lots of little tracks and places to explore, and my kids love disappearing into the bush for an hour or two, especially if we take snacks with us! A hike is a great way to investigate different shades in natural light photography. Even in locations that are near one another, light and shade tends to hit spots differently.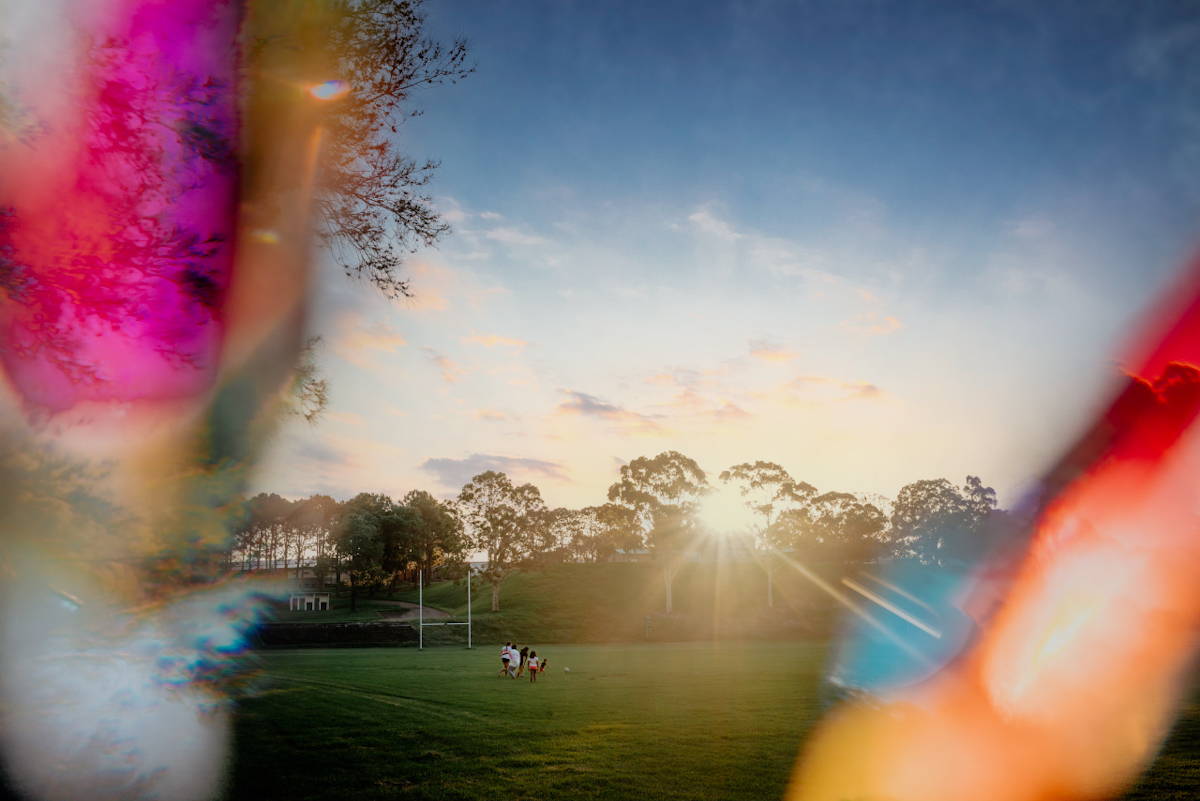 Sigma Art 35mm 1.4 + Lensbaby Omni | f5 | 1/250 |ISO 100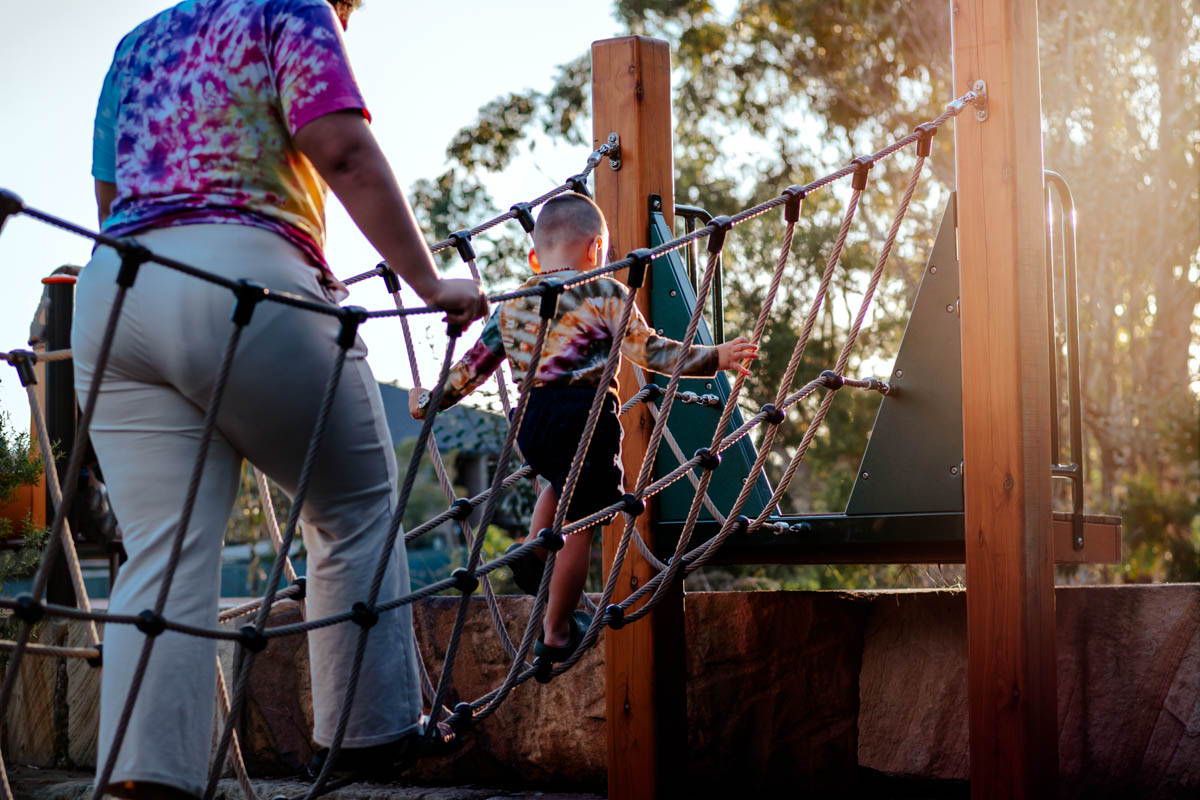 TIP:
When packing snacks, think about sustainable packaging options. We love our stainless steel bento boxes for school lunches; they're a wee bit heavy for a hiking backpack, though, so we tend to use reusable silicone ziplock bags for picnics.
5. Watch the Sunset Together
I'm a shameless light chaser, and sunset is my favourite time of day, so I love sharing that with my kids, and with daylight savings over and the days getting shorter, you don't have to stay up past bedtime to see the sun go down.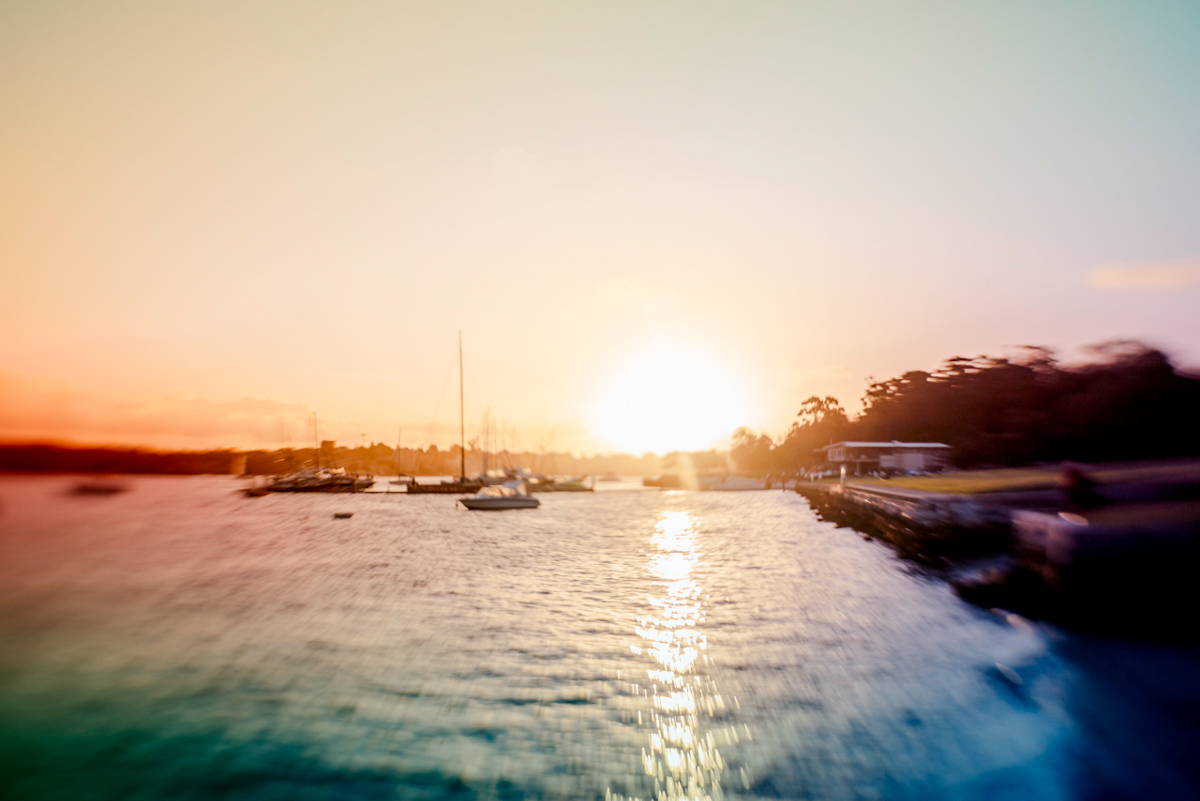 I have a photography app on my phone that tells me the exact time the sun will set on any given day, but you can also get the same information from Google or your phone's weather app. I usually aim to get to my fave spot about 45 minutes before sunset to make the most of that glorious golden hour light, and then I like to stay for half an hour or so after sunset as that's when you get the best display of colour in the sky.
What does sunset have to do with Earth Day photography? This moment provides an opportunity to talk about how the earth revolves around the sun affects our seasons. Consider how the position of the sun in the sky changes week to week and month to month, how the days are shorter in winter and longer in summer (and not just because of human-made daylight savings!), where the sun goes when it's raining, why the moon sometimes comes out during the day… Get your kids thinking about how their natural environment affects their everyday!
Or you can sit and contemplate and enjoy spending some time together for Earth Day in the great outdoors!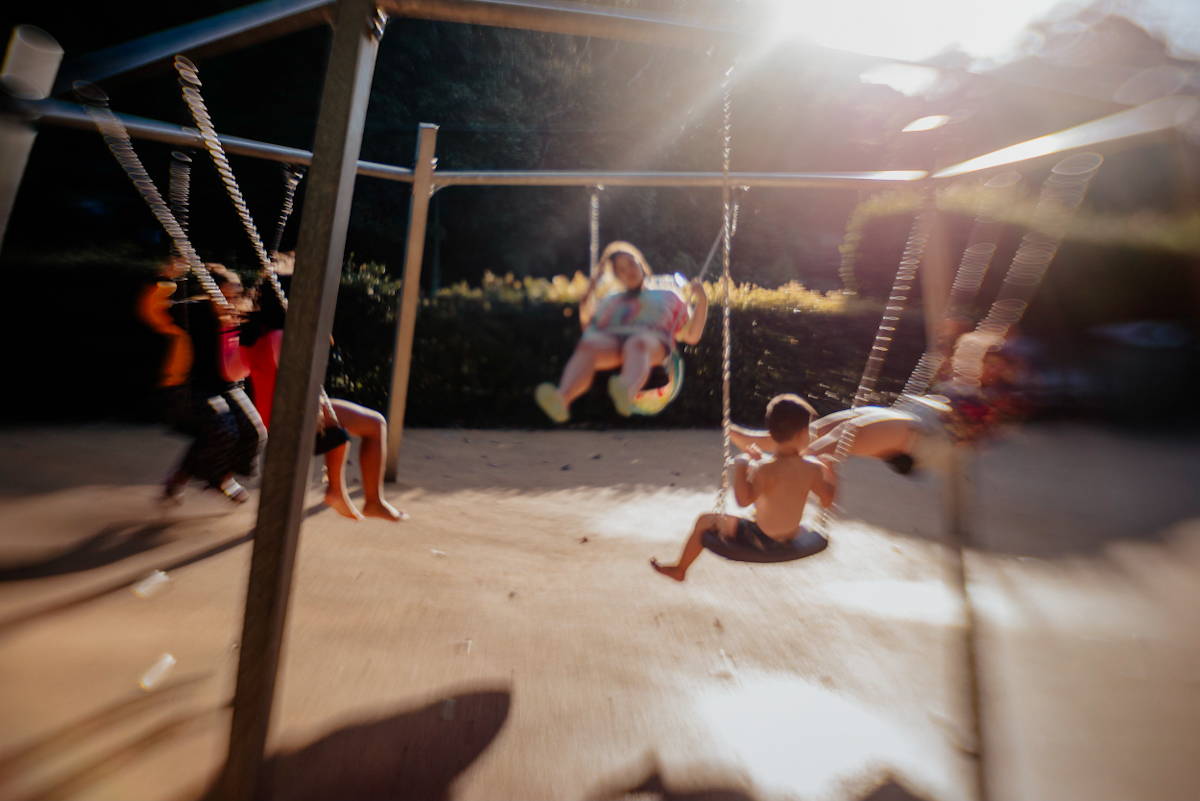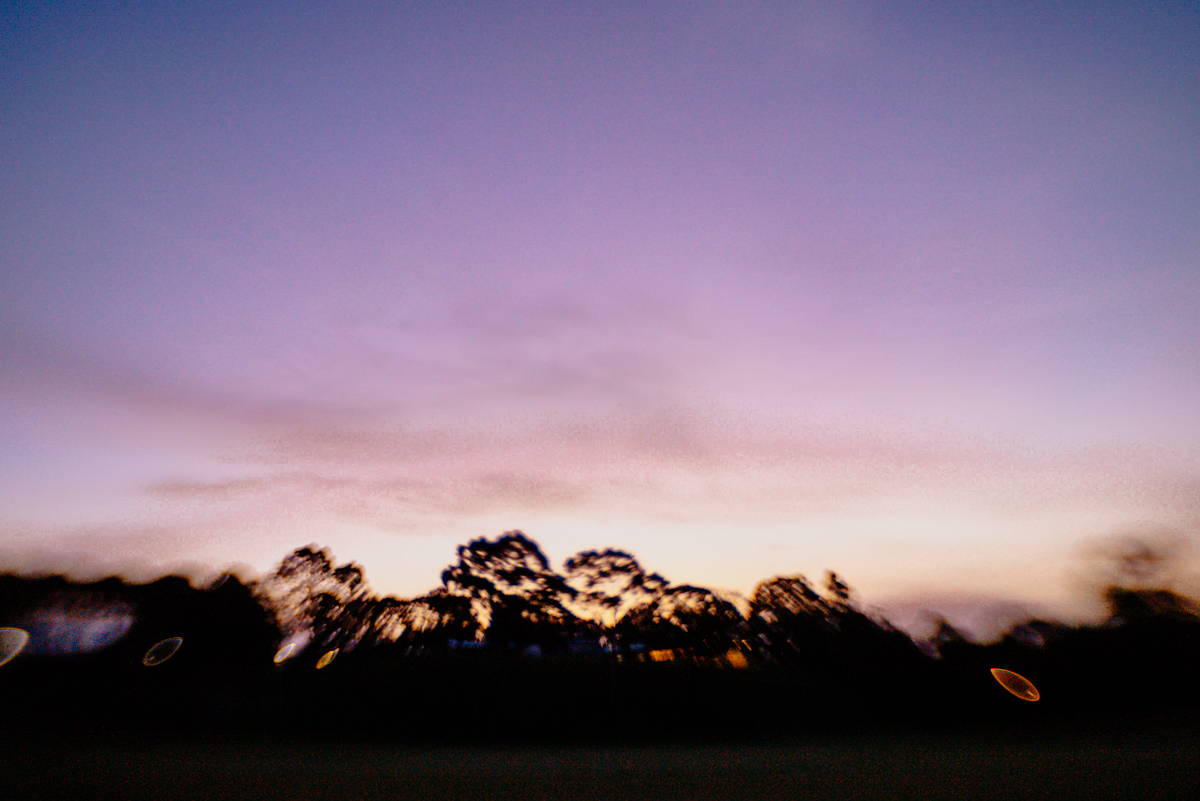 Taken with Lensbaby Sweet 35
These are some of the activities I'll be doing with my kids this Earth Day, and as always, I'll be documenting them with my fave Lensbaby lenses!
I'd love for you to tag me in your Earth Day photography over on Instagram so I can see how you observe Earth Day in your part of the world! (@sixdegreesofchaos)
---
Gear List:
Velvet 56
Composer Pro II with Sweet 35
Edge 80, Sweet 80
Creative Bokeh Optic
Omni kit + Colour expansion pack
Emma Davis is a photographic storyteller who lives in Sydney, Australia, with her six children aged between 3 - 18. She is a photography instructor and mentor at Click Love Grow. Emma is obsessed with color, chaos, and blur. She is passionate about documenting the beauty in all those ordinary little moments that make up our everyday lives.
Instagram
Follow us for your daily dose of art!